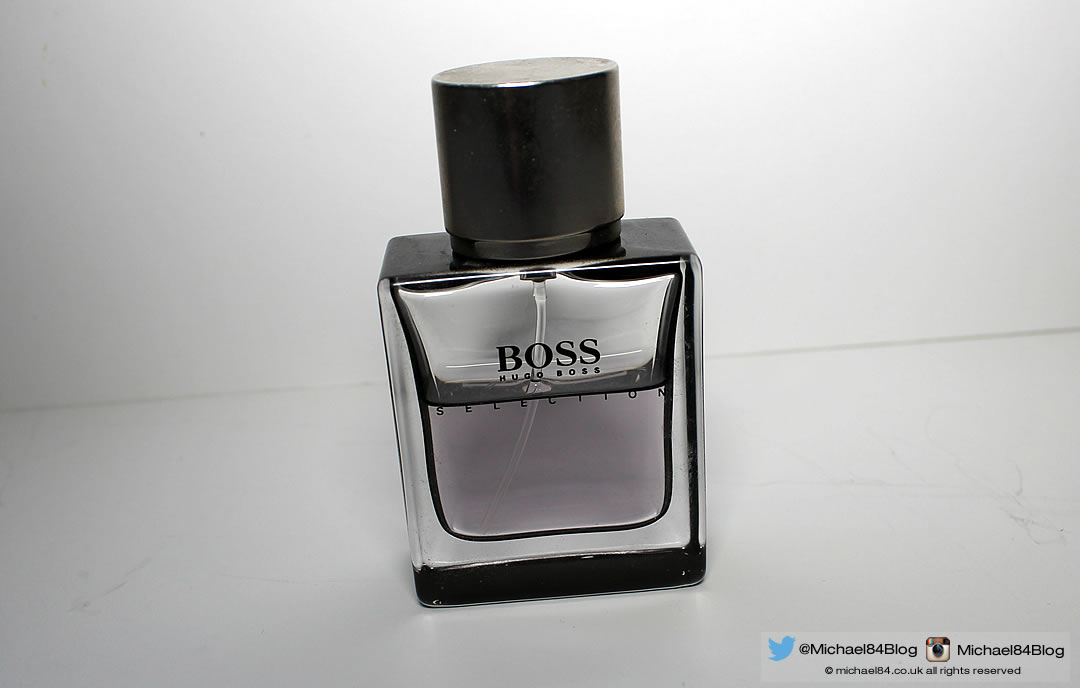 This is surprisingly a good scent which I like quite a lot, it is Boss Selection from Hugo Boss. Hugo Boss is known for producing some really great scents, from the infamous original Boss Bottled to the night version, Boss Bottled Oud for the fans of wood, as well as many more. I really think that Selection offers something which is unique and pleasant to smell, something different from the rest of the colognes in my collection.
A fragrance for the gentleman, Selection is a scent from Hugo Boss which was first released in 2006 and is still currently available now. The bottle is a classic shape, nothing too gimmicky or flashy, but a more traditional style of a chunky glass bottle. It's as no-nonsense as the scent itself.
The fragrance is quite an interesting one, you can instantly smell green-like citrus notes, however it's a quite refined style of citrus and you can detect a hint of musk and spice. It's a light style of scent, making it perfect to wear during the daytime, at the office, college or uni, or just out and about in the city. It's quite a grown up style of smell, you get the instant hints of the greens, the bergamot and grapefruit really shine through initially.
It's crisp, clean, nice and pleasant, and makes a perfect every day scent to wear for any occasion. It will not offend, it's strong enough to be noticed, without being over bearing. As for longevity, you can expect to get a good 4 – 5 hours from this one easily.
As this is an older scent which is not the most popular in the mainstream, you can pick this up pretty cheap. I highly recommend getting this if you're able to get a good size bottle for under £30, which you should be able to find. There's a few places whom are doing the larger 90ml bottle for under £30.
Best to get it now before it's discontinued, I may have to invest in a further bottle, as mine is running low.
Best season to wear – Spring/Summer
Scent type – Citrus/Light Spicy
Age Recommendation – 21+
Best Worn – Daytime, Formal, Casual
Top Notes – Pink Pepper, Grapefruit, Orange, Bergamot
Middle Notes – Geranium, Cedar, Star Anise
Base Notes – Patchouli, Vetiver, Musk
Thanks For Reading...Want More? 🙌
Hi, I'm Michael 👋 I'd love you to subscribe to my newsletter for exclusive content & updates on my blog straight to your inbox. (No spam, I promise!)