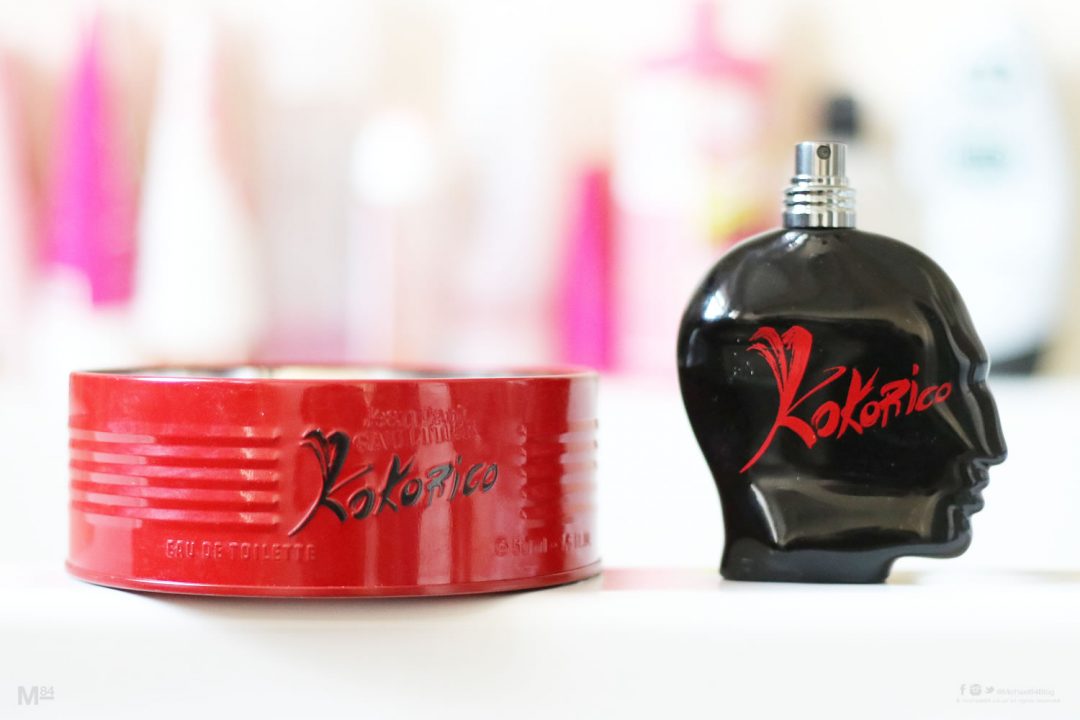 So the last fragrance review I wrote about was the underwhelming BANG! from Marc Jacobs, and this time round I am talking about a scent which I do like and have owned since 2012, it's Kokorico from Jean Paul Gaultier.
Jean Paul Gaultier is well known for one scent, Le Male. It's the one in the green-blue bottle which is body shaped, and is well known for most guys. Le Male is one of those scents which is so well known, loved and used by so many guys, including myself.
I love that scent, and for those who aren't big fragrance fans, they'll just associate Jean Paul Gaultier as that one scent, but of course there's a few more from the brand. In 2011 Kokorico came around, and I decided to grab myself a bottle.
Speaking of the bottle, it's once again a distinctive shape, and comes well packaged. The bottle comes in a circular tin, painted red with the branding on too. I really like good packaging, I think it's something which can set a brand apart from a regular old standard brand, to one which really cares about their products.
As for the bottle, it can be upstanding, and is the shape of a face in a profile form, with the Kokorico branding to the front.
What does Kokorico By Jean Paul Gaultiersmell like?
As for the scent, it's very nice and pleasant. On a night out a girl said, "I can smell man" which is a good summary of what this fragrance is. It's a masucline scent, but not in the old fashioned, traditional sense.
It's from a more refined school, with just the right hints of woody notes, it's subtle, but you know it's there. It is a good one for an evening, for a night out, and I think works well in any season, but will shine in the colder months of Autumn and Winter.
This is a scent which I really liked for a time, but it didn't have that special something. It's a perfectly good fragrance, but I don't think it will ever be one of my all time favourites, although I can recommend it if you're looking for an evening scent which not too many people will be wearing.
Best season to wear – Autumn/Winter
Scent type – Woody/Spicy/Warm
Age Recommendation – 18+
Best Worn – Evening, Casual, Formal
Top Notes – Fig Leaf
Middle Notes – Patchouli, Cacao
Base Notes – Virginia Cedar, Vetiver
What do you think of Kokorico from Jean Paul Gaultier? Let me know if you love or hate this. As always you can get more advice and reviews in the fragrance blog, where I have a huge collection of scents featured.