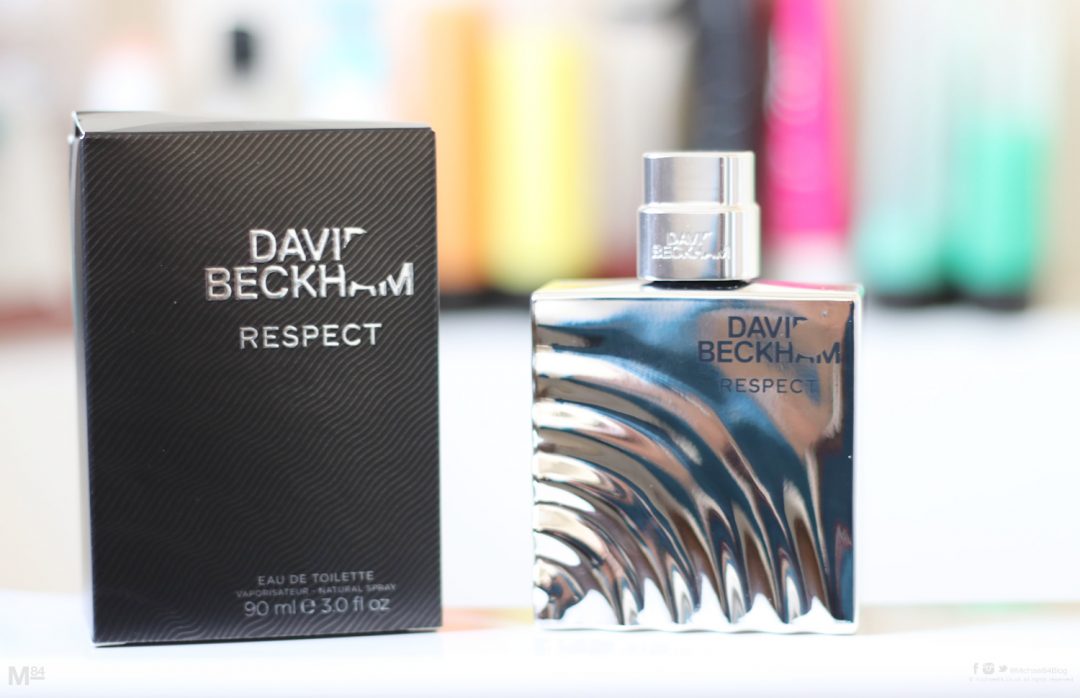 In the Spring there was Made Of Instinct, and now ready for Autumn and Winter there's a brand new scent from David Beckham, called Respect. I love a scent for this time of year, so I was excited to give this one a try and see what it was all about.
First of all as always I have to talk about the bottle. The first thing which hits you straight away is the colour of the bottle, which is a polished silver mirrored design. Square in shape, the bottle has a waves or rippled effect coming in from the bottle corner, edging out into a smooth silver with the David Beckham Respect branding clean in the corner.
What does it smell like?
It's a masculine but modern type of scent, which is very slightly woody, but mostly aromatic with a real sense of the green citrus types of notes coming through. It's very light making it inoffensive, and you can really get a taste of the zesty notes which are present in this. As this is quite a light fragrance, this would be suitable for day wear as well as wearing it in the evening, in both a formal or casual setting.
This is definitely a one for the younger guy, the scent has a real youthful feeling to it, but comes with a contemporary edge giving it a refined character.
Respect is a very pleasant fragrance, with no overpowering notes it has a nice overall smell. It comes in at a very reasonable £33.95 for a large 90ml bottle, or £24.95 for a 60ml bottle. Definitely worth a try if you're looking to add to your fragrance collection or get something new.
Best season to wear – All Rounder
Scent type – Citrus/Fresh/Green
Age Recommendation – 16 – 30
Best Worn – Daytime, Evening, Casual, Formal
Top Notes: Grapefruit, Watermelon, Pink Pepper
Heart Notes: Cardamom, Lavendin, Basil
Base Notes: Vetiver, Patchouli, Moss
If you've got this please let me know what you think, and as always you can check out more of my fragrance and cologne reviews if you're looking to add more scents to your collection.
More David Beckham Fragrances