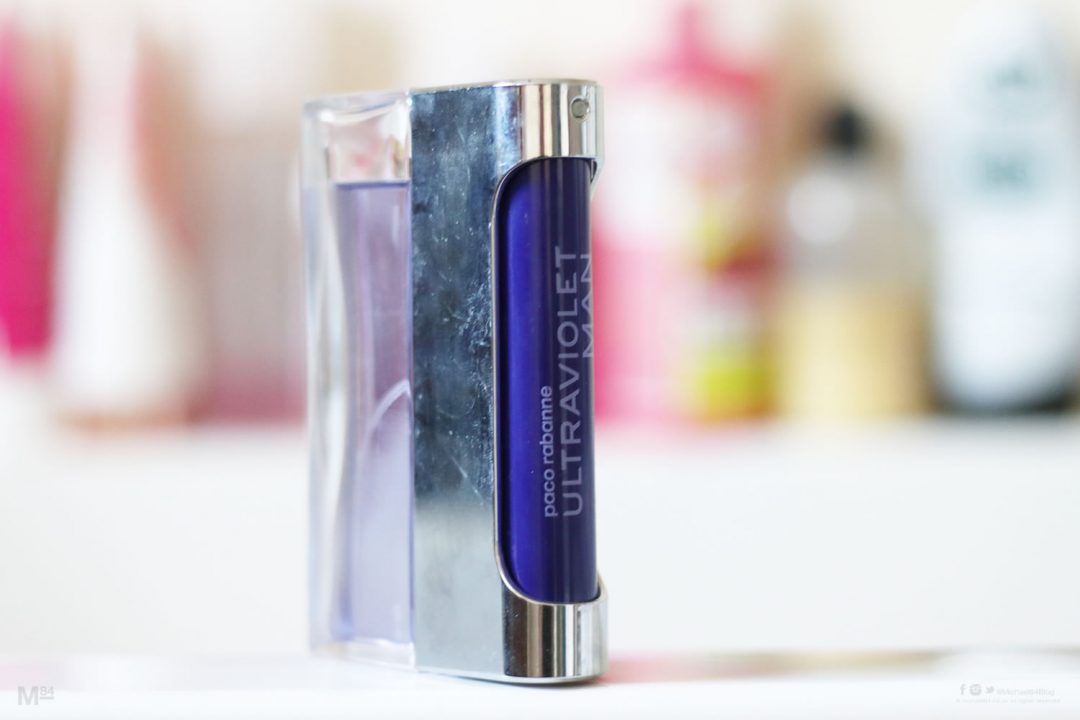 Once again I am taking another look back at one of my older fragrances. Last time round I was looking at Kokorico from Jean Paul Gaultier, and this time it's another one which I've hardly used, it's Ultraviolet MAN from Paco Rabanne.
This one was another blind buy for me. I've had Paco Rabanne scents before this, and other's since, including the infamous One Million and Invictus which is one of the most popular scents for the past few years. Since it has so much pedigree in colognes, I thought getting this without smelling it first would be fine, but it's never been much of a favourite.
The bottle is pretty cool. It's rectangular with plastic chrome, purple and a glass back. It works by squeezing the purple like a trigger, and the scent then sprays out. I love the bottle for it's originality, there's no other bottle like this which I own.
But once you get away from the bottle you need to have a good scent to go with it, and it's not my style.
It's quite hard to describe this one. It's really sweet, and it does smell 'purple', like the bottle. How can I explain that?
It smells quite dry and powdery, and is a sweet style of scent. It's not very musky, like a traditional masculine scent, nor is it fresh, or citrus-like. It's not an unpleasant smell, but it doesn't really stand out.
Where I like to wear something which is light, fresh or citrus through the day, this is not that. A great evening scent for me is dark and inviting, and this is not that either.
So it's not really a stand out scent, and doesn't really fit into any kind of category for a fragrance, which could be a good thing if it were a brilliant smell, but sadly it just isn't anything special.
Best season to wear – Autumn/Winter
Scent type – Earthy/Aromatic
Age Recommendation – 18+
Best Worn – Evening, Day Wear, Formal, Casual
Top Notes – Mint, Amber
Middle Notes – Vetiver, Pepper, Spicy Notes
Base Notes – Oakmoss, Vanilla
What do you think of Paco Rabanne Ultraviolet? Let me know, and if you're looking for another scent, make sure you check out my men's cologne reviews, for all the latest and classic scents.