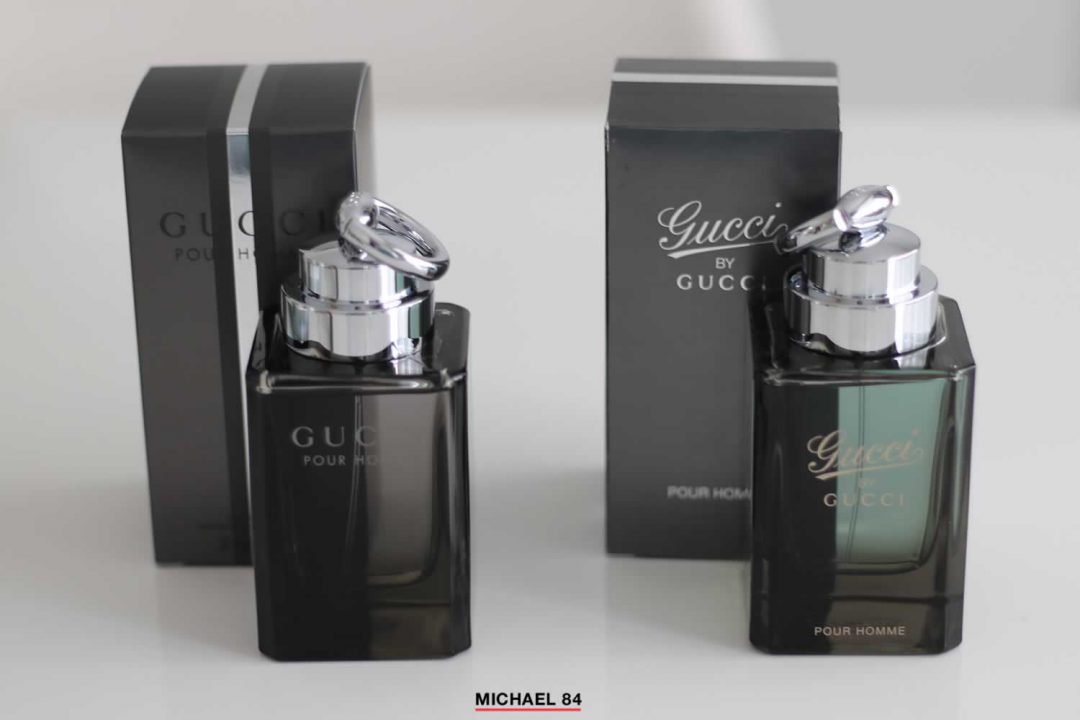 I got myself another new fragrance…Well, a fragrance which I've just bought, but it's not so new. This is Gucci Pour Homme, and the bottle might look familiar if you've been a fan of the Gucci cologne line for years.
It's the same as one of my favourite aftershaves, Gucci By Gucci Pour Homme. Is this the same scent in a new bottle? Is it a completely different scent?
Here's what you need to know.
Back in the 1970's Gucci released a scent called Gucci Pour Homme, and then released a different one in 2003. Those were different scents, so I won't talk about those.
Anyway, in 2008 Gucci launched a scent which they called Gucci By Gucci Pour Homme. You can see this in the photo above. I really liked this scent, and got a bottle around 2009.
I liked it so much in fact that I bought a 2nd bottle a few years later on the off chance it would get discontinued. (since fragrances have a tendency to get discontinued – Read my Gucci Envy story for that).
And as I guessed it, Gucci By Gucci was discontinued. Most shops stopped selling it…
Or did they?
There was now a "new" fragrance, simply called Gucci Pour Homme. It was in an identical bottle, so was this the same fragrance, was it reformulated, or was it something completely different again?
I had to try it out. I bought a 90ml bottle of Gucci Pour Homme and this is how it went.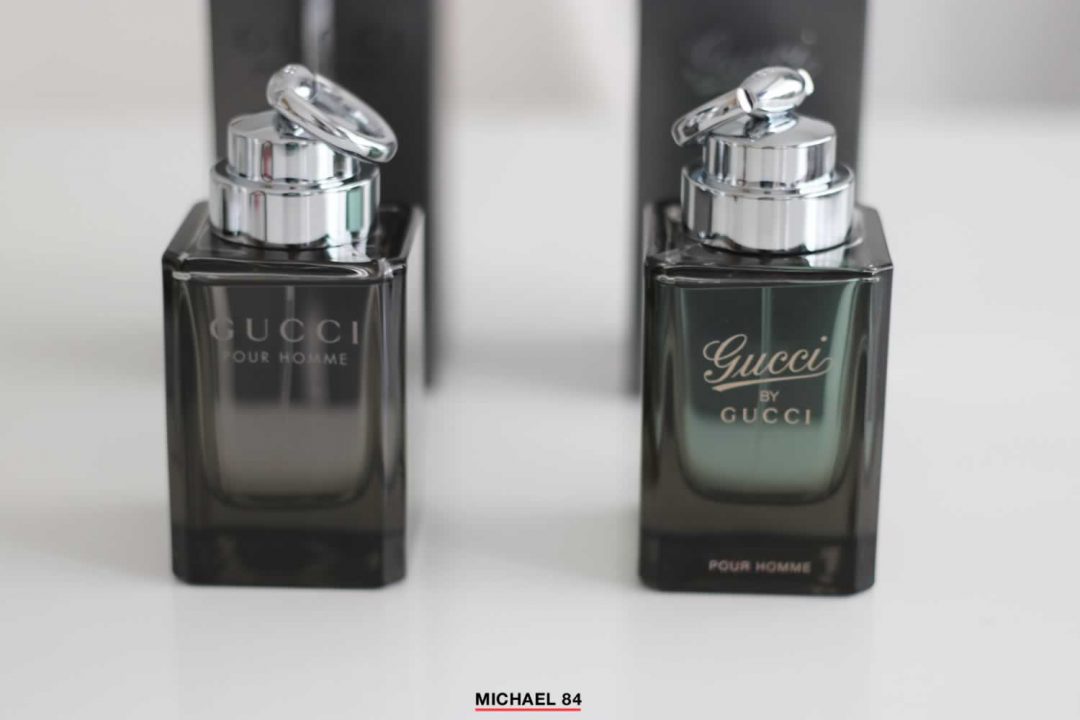 Is Gucci Pour Homme the same as Gucci By Gucci?
Gucci Pour Homme smells the same as Gucci By Gucci. This is true, at least to my nose. You have to bare in mind that Gucci by Gucci is now old, so the scent may have changed slightly with age.
You also have to factor in that different bottles will smell ever so slightly different, especially when produced years apart.
But for me, and I suspect for many, this Gucci Pour Homme is simply a name change. It is the same scent.
If you are super sensitive to smells to care about different 'batches' then you may notice a difference.
If you just love the scent and like to enjoy it, I can honestly say it has all the good qualities of the original Gucci by Gucci pour homme.
What Gucci Pour Homme Smells Like
So for those who've never tried it, I guess I should talk about what it actually smells like.
It's a very masculine fragrance, which I find quite peppery, but not overwhelming. It smells like combining pepper and woody notes with some tobacco notes and bergamot.
It's inviting and aromatic, but I feel the overall style of this scent is more woody and fresh spicy. It's sharp, and you'll definitely smell it when it's on you.
I find this is perfect for an evening, in either a formal or casual setting. It's powerful and lasts all night.
I think it has too much of that night time factor to be worn through the day. It could perhaps be worn daily, or in the office, but I think there's better office fragrances to wear.
Save this one for a night out, or night in.
The Bottle
I haven't forgot about talking about the bottle. I really like the design.
It's a rectangular shape made from thick chunky glass, it looks and feels premium. It has the branding to the front, which is a lot simpler than it did previously.
The talking point is the large bottle top, which is modelled on the trademark Gucci horse-bit which is used in their bags and shoes.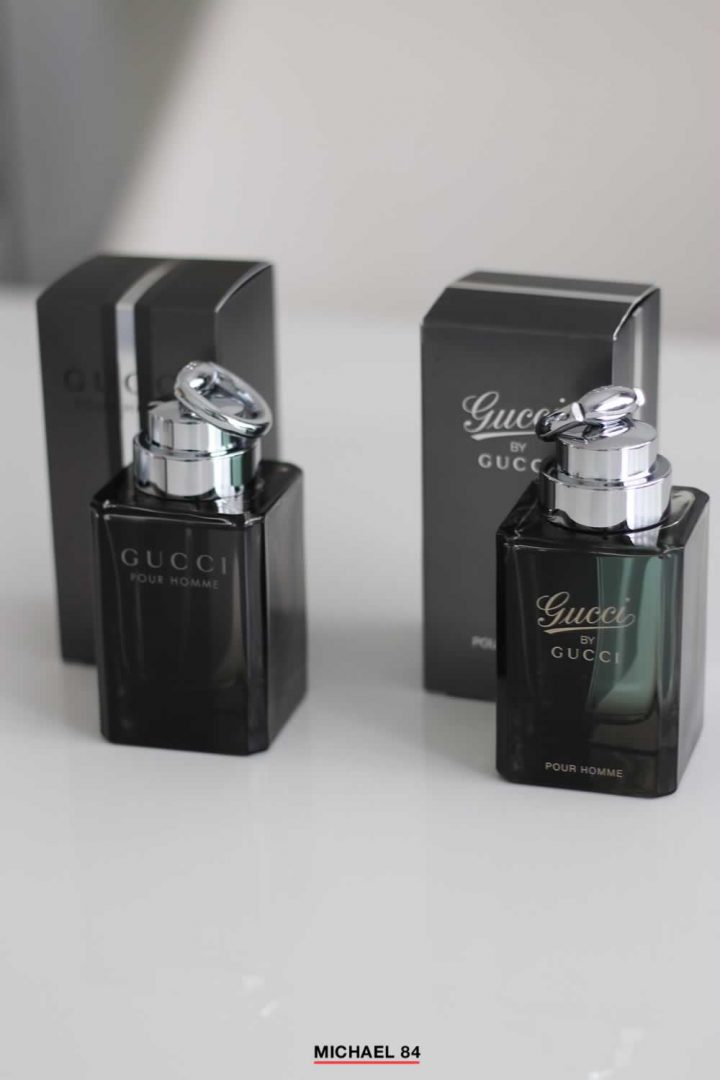 Verdict
Overall I really like Gucci Pour Homme. As mentioned it is the same as the original Gucci by Gucci which I always liked, so obviously going to like this.
Longevity – Gucci Pour Homme is an EDT, but lasts quite a while. Get over 7 hours with this.
Projection – The projection is very decent. You will smell it, as will others around you.
Best season to wear – Autumn/Winter
Scent type – Fresh Spicy, Woody, Aromatic
Age Recommendation – 21+
Best Worn – Evening, Casual
Top Notes: Bergamot, Cypress, Violet
Middle Notes: Tobacco, Jasmine
Base Notes: Patchouli, Olibanum, Amber, Elemi, Leather
You can check out more scents in the fragrance blog if you're looking for a new scent or would like to read more reviews.