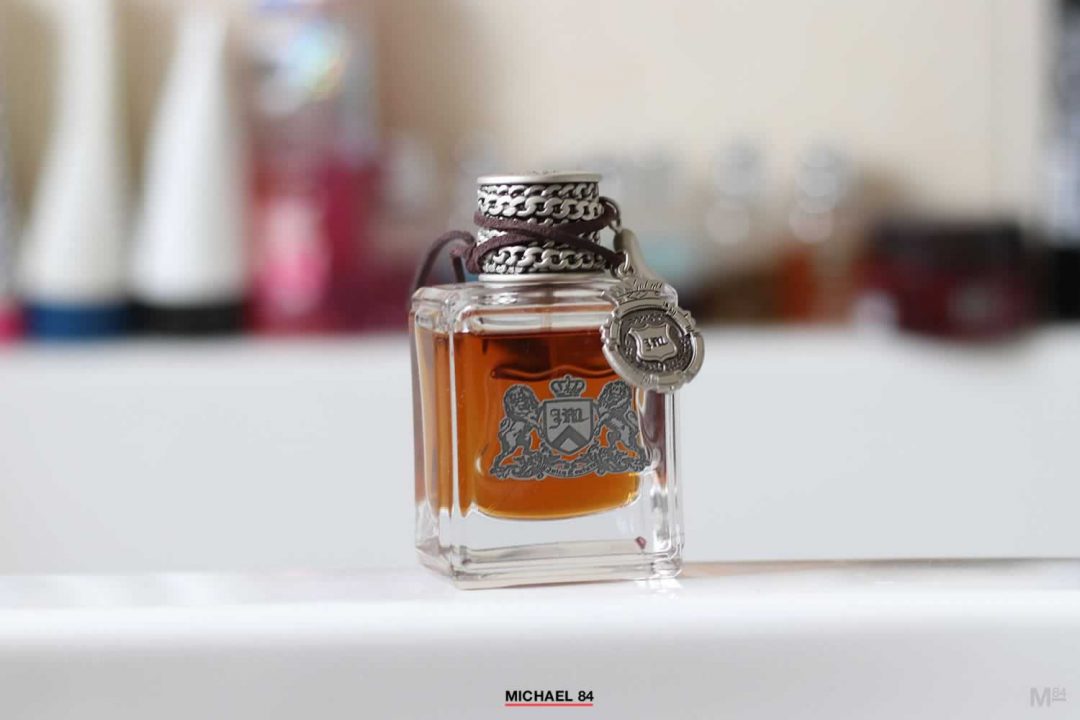 Remember when Juicy Couture was a big thing? I got one of their fragrances back in the day, Juicy Couture Dirty English.
It was released in 2008, and I've had my bottle since then. So what does it smell like and how does it stack up today? Here's my review.
As always I have to start with the bottle, and I have to say I like it. It's really thick chunky glass which feels premium in the hand.
It's clear, and you can see the fragrance in the bottle, and comes with a coat of arms logo to the front.
The top is interesting too. It's has a wrap around chain style design, with the coat of arms logo on the top. It has a metal outer, and has brown rope wrapped around it with charm like details attached to it.
When it comes to the scent itself, the only way I can describe it: Old Man Smell. This isn't necessarily bad, and what I mean by this is that it's a very old school kind of scent.
It comes from 2008, but it could come from the 80's and you wouldn't be surprised.
It's a very woody fragrance. The oud, musk and leather really hits you immediately, the notes are very strong and masculine.
You could call this an old gentleman's kind of smell, which a lot of people do like. It's very heavy, all of the notes are present and it has a real musky style to it.
Personally, this kind of smell is too mature for my liking. If you do like a heavy dark scent, Dirty English could be worth a look.
As you'll be able to tell, I'd only recommend wearing this on an evening, and it will warm you up in the Autumn and Winter nights.
Longevity – Juicy Couture Dirty English is an EDT, but lasts quite a while. Get over 7 hours with this.
Projection – The projection is pretty big. Don't over-spray this, as it's quite a powerful scent.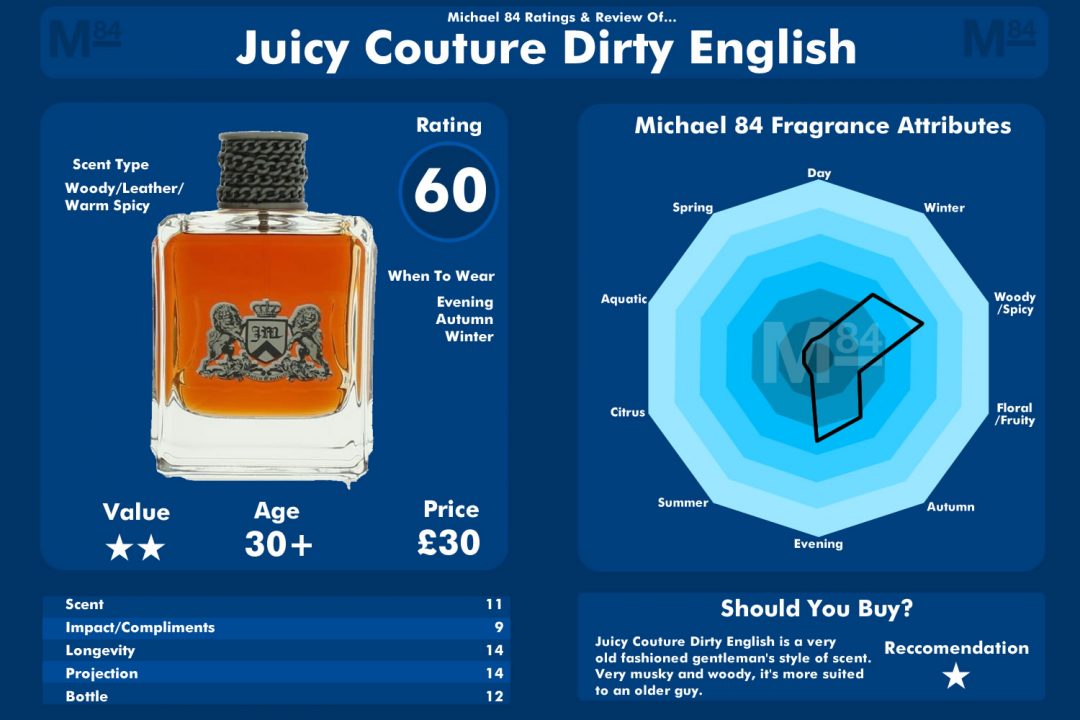 Best season to wear – Autumn/Winter
Scent type – Woody, Leather, Warm Spicy
Age Recommendation – 30+
Best Worn – Evening, Casual
Notes: Oud, Leather, Cedar, Mandarin Orange, Musk