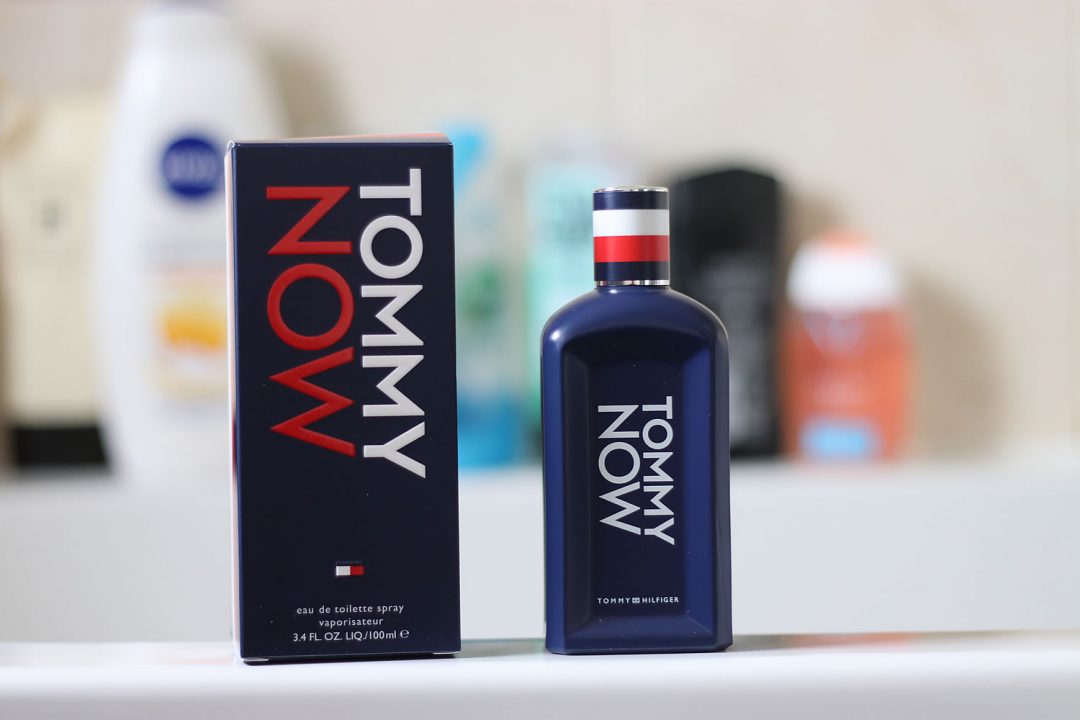 Tommy Hilfiger is back with a new fragrance for men, introducing Tommy Now. Celebrating the power of now, as the new generation embraces change with positivity, optimism and refreshing style.
My journey with Tommy Hilfiger fragrances is a good one, as is many of my generation.
The original Tommy by Tommy Hilfiger was released in 1994, and as a guy growing up in the late 90's and 00's, this was one of my signature scents.
It was so easy to wear, it always smelled good and will always live on as one of my classic fragrances I owned.
Tommy Now is a new fragrance for 2018, with it's own unique style. First I have to talk about the bottle.
The Bottle
It's a classic Tommy bottle, which is rectangular in shape with rounded corners to the top of the bottle, finished off with a silver atomiser. The top is wrapped in red, white and blue and has a silver upper finish with the branding.
The bottle is navy blue in colour, and comes with the Tommy Now branding to the front, along with embossed Tommy Hilfiger writing down the sides, giving it an overall clean finish.
The Scent
The fragrance itself is a pleasant one. It's a crisp fresh and spicy type of scent, with some zesty notes from the mandarin. It is quite a light and airy kind of smell, which is not going to offend, which makes it a good all-rounder of a cologne.
This would be suitable to wear during the day as well as casual settings on a night. Wearing this as an every day scent to either work, uni, or even college, it will work best during a casual setting.
When it comes to the age recommendation, it's quite a versatile bottle. It would best be worn by the younger crowd, anything from 16 – 25 years of age, making this a good first fragrance for many.
It would make a great fragrance for an 18 year old guy, due to it's inoffensive nature and friendly price point.
If you've already got a couple of fragrances in your collection, it also makes a good option to have, since it can be worn for most occasions.
Longevity – This is quite a light and airy EDT, and lasts 3-4 hours before fading.
Projection – There is not a lot of projection, which means you'll not be over-powering people with this scent, but it's strong enough to leave a nice impression.
Best season to wear – All Rounder
Scent type – Fresh Spicy, Citrus, Soft Woods
Age Recommendation – 16-25+
Best Worn – Day, Evening, Casual
Top Notes: Bergamot, Mandarin Orange
Heart Notes: Geranium, Ginger, Cardamom
Base Notes: Moss, Amberwood
Have you tried this scent? Let me know your thoughts, and as always you can find more fragrance reviews here.
TommyNow is available right now from selected shops, including online at Tommy Hilfiger here, The Perfume Shop, and other shops. Expect to pay around £20 for a 30ml bottle, and £35 for a large 100ml bottle.