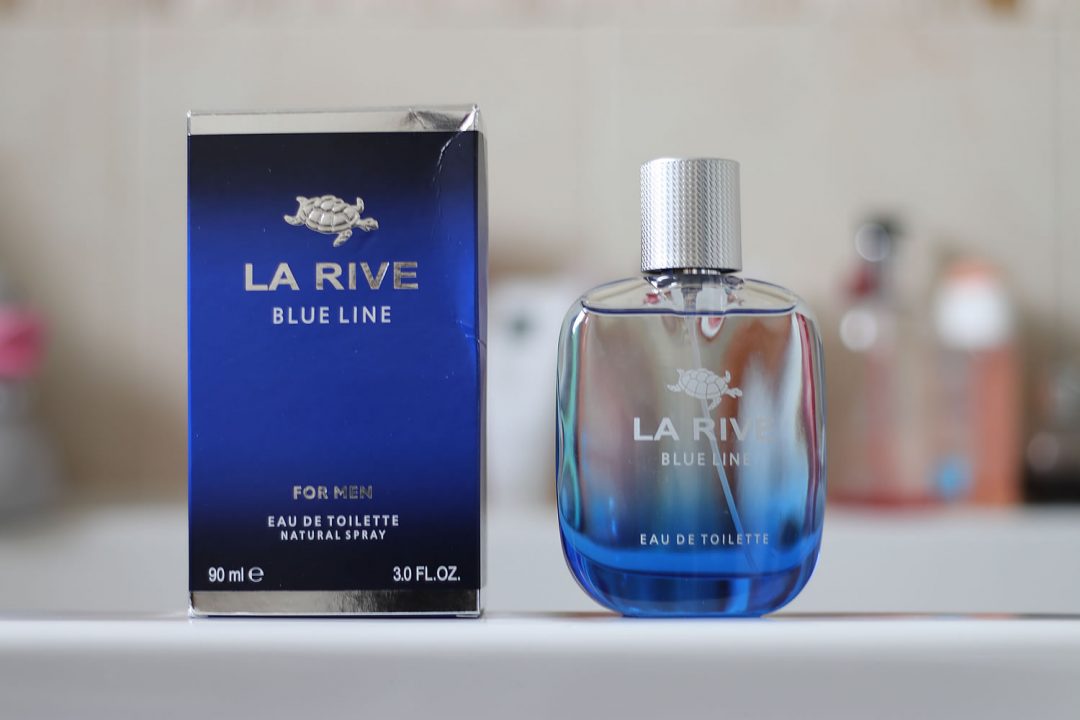 As you'll have read a while back, I have been using one of my favourite men's scents of all time, Lacoste Cool Blue. I've had it for so many years, it's quite unique and it's one of those which has a special place in my heart when it comes to smells. But as you'll have read, it's no longer available, it's discontinued and so I can't get it again.
But can we get an alternative? I heard about a fragrance called La Rive Blue Line, and decided to check it out.
So when I was browsing around trying to find Lacoste Cool Play I was researching and found that some people were saying that there's a fragrance called La Rive Blue Line which smells very similar. La Rive is the name of the brand, and Blue Line is the name of this particular scent. I've never heard of the brand, but by the looks of the marking on the packaging, it appears to be a Polish brand.
So it's not the most well known or well respected of brands in the world of fragrances. But we can get over that, because it's all about the scent. However not only have I not heard of the brand, I've definitely never smelled this, so I was buying this fragrance blind. It wasn't expensive, so I thought it was worth the risk. They happened to have it on Amazon, so I decided to try it out.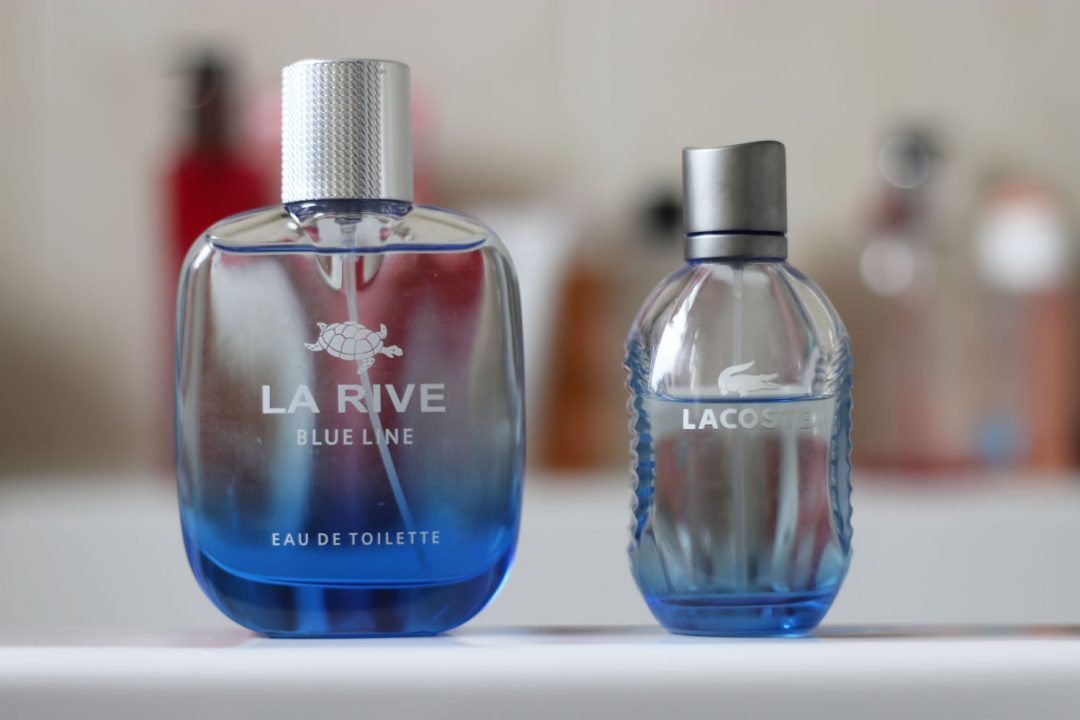 Does La Rive Blue Line smell like Lacoste Cool Play? – It's so very close! On the initial spray you can notice the similarity straight away. The sweetness, the aquatic nature, it's fresh and slightly green, it's a very good match.
After a small while there is a slight change. I was getting more powdery and 'purple' kind of notes from it. I believe this is from the violet, which I think is stronger in Blue Line than it is in the Lacoste Cool Play version.
It is worth getting? Yes. It's cheap enough, and if you like Cool Blue and have none left, or don't want to use yours up so quickly, it's worth getting this. It's not exactly the same, you will notice the difference, but it's still a very pleasant smell.
Just like Cool Play, this one is aimed at the younger, fun market. I love the idea of wearing this while on holiday on a Summer night, probably because that's what I actually did with Cool Play, and it brings back good memories. For something fresh and youthful, you can't go wrong.
The idea of this was to get something close to Cool Blue, and was just a small fun thing to try out. At only £10 for a bottle of 90ml, I think that it was worth the risk. I think it's a nice scent, probably as close to Lacoste Cool Play as you'll get.
Longevity – La Rive Blue Line is quite a light fragrance, it's an EDT and I got around 5 or 6 hours with this one.
Projection – The projection is fairly decent but not great. You'll be able to smell this on yourself, but
Best season to wear – Spring/Summer
Scent type – Citrus/Sweet/Aquatic/Fresh
Age Recommendation – 16+
Best Worn – Daytime, Summer Evening, Casual
Top Notes: Bergamot, Birch Leaf, Mandarin Orange
Heart Notes: Juniper, Violet Leaf, Sandalwood, Pepper, Cedar, Vetiver
Base Notes: Vanilla, Musk, Amber, Patchouli
Do you own this or have you tried, and if so what do you think? I look forward to hearing what you think of this one, and as always you can read more fragrance reviews if you're looking for that new scent, or just info on some of the aftershaves which I've previously featured.