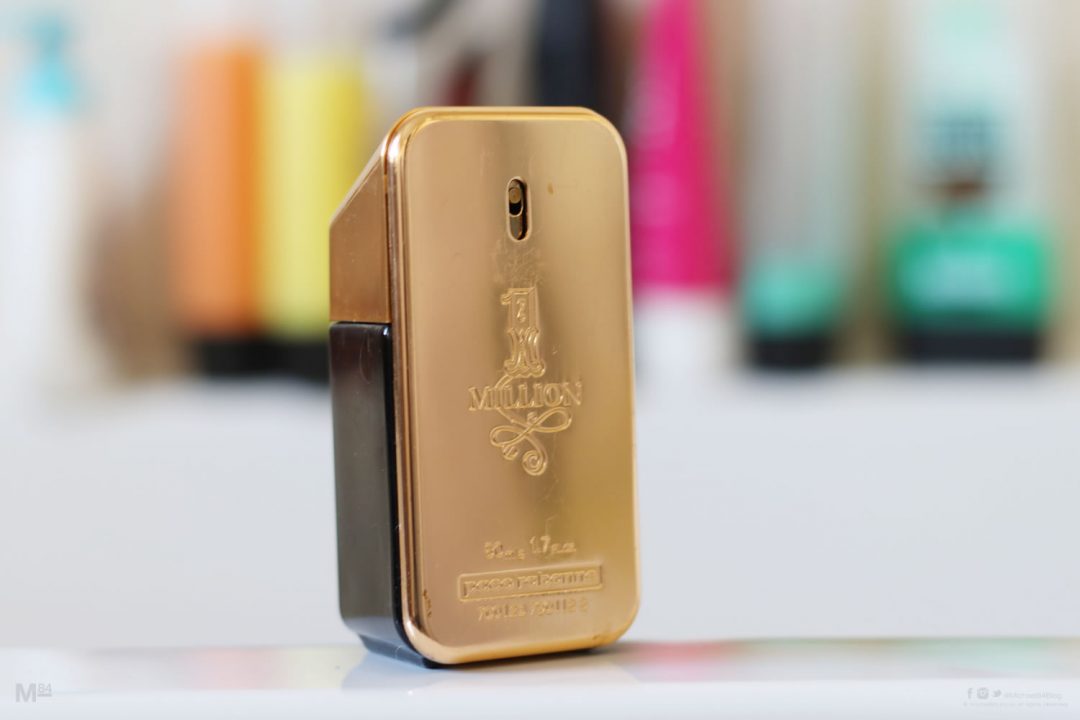 I was having a look at the fragrances which I've featured on the blog, and I can't believe that I've never given this one a feature of it's own, it's One Million from Paco Rabanne.
It was released back in 2008 which is when I got it, and so many other people did too. If this isn't a favourite of many, it's certainly one of those scents which has been bought by almost every man in the past 9 years.
I remember a girl saying that all men smell of 1 Million like it was a bad thing, because all guys smell the same. The good thing about that is guys were wearing it because it was such a nice fragrance.
It was heavily marketed, so a lot of the mainstream bought into it, and still do, which isn't really a bad thing, after all it is a nice scent. But for the fragrance lovers like myself, it's never a good thing to smell like someone else or go with the crowd, so I haven't actually worn this in years.
I've had another go of this, the first time in I don't know how long, and it hasn't lost it's touch. It still smells as good as ever. It's inviting, and has just enough of a masculine kick to it to make it manly, while having a few lighter notes toning down the spicy nature just that right amount.
It's definitely one for the night, out with the boys or with a girl, it's perfect for Autumn or Winter, and the cooler conditions.
I can't not write about the bottle…It's obviously modelled on a gold bar, and it's really striking and distinctive. It looks good on a shelf, and you'll easily be able to pick it out.
Best season to wear – Autumn/Winter
Scent type – Spicy/Warm/Citrus
Age Recommendation – 18 – 30
Best Worn – Evening, Casual, Formal
Top Notes: Grapefruit, Mint, Blood orange
Heart Notes: Rose, Cinnamon, Spice notes, Blond leather
Base Notes: White woods, Amber, Patchouli
What do you think of One Million? Let me know in the comments, and if you're looking for a new scent remember to check out more men's fragrance reviews here to find your perfect scent.