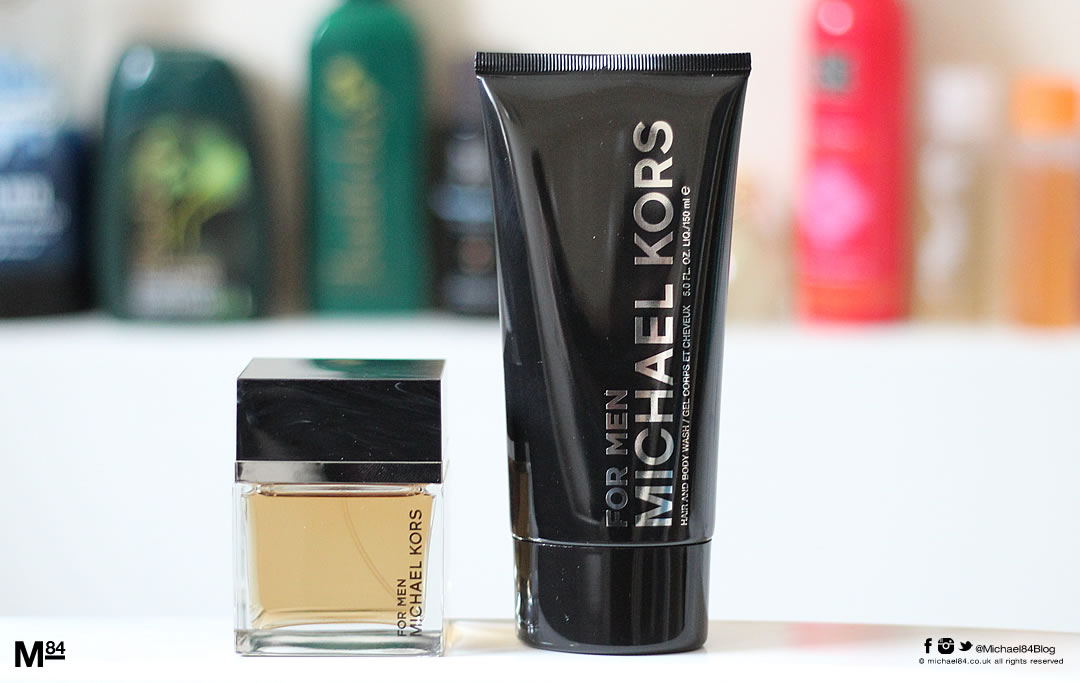 It's another year which means some brand new fragrances here on Michael 84! 🙂 This week I am going to be talking about Michael Kors For Men, which I have recently got my hands on.
First off let's start with the bottle. I got a 70ml bottle which was part of a set I got for Christmas, it come with the shower gel in a presentation box. The bottle is a simple clear glass bottle which is virtually a cube shape, with a black plastic top and is pretty much a classic aftershave bottle.
What Does Michael Kors For Men Fragrance Smell Like?
The style of the scent is masculine, and it definitely has that from the first time you spray it. It's quite a spicy and fruity style of scent, with smaller hints of woods and is quite a strong scent. You can tell from the golden yellow to brown colour the type of smell you're going to get, which is a dark and perfectly suited to an evening.
From the opening it's quite strong and seems a little over-powering, however after a little bit of time the scent comes out more, and gives a more pleasant experience.
It's definitely one for an evening rather than day wear, so if you're looking for a masculine style of fragrance which screams out gentlemen, this is worth looking out.
Best season to wear – Autumn/Winter
Scent type – Spicy, Fruity, Woody
Age Recommendation – 21+
Best Worn – Evening, Casual, Formal
Top Notes – Bergamot, Coriander, Star anise, Black pepper, Thyme, Elemi resin
Middle Notes – sensual leather, sage, incense
Base notes – musk, patchouli, sandalwood, woody elements
If you're looking for a new men's fragrance remember to check out my fragrance reviews here