Introduction
I have seen a few fragrance buying guides, and they all have something in common; They separate the scents by the type. Most people I know who are casual scent wearers or looking for a gift for someone would not look for fragrances this way, they may not know if an oud would be good for their dad or if something citrus would be suitable for their grandad.
So to make it easier for you, I am going to recommend what scent is best for the type of person you're buying for 🙂
If you want an in depth look at some of my fragrances, you can check my men's fragrance reviews. There's a lot of fragrance tips out there, but something I hate about them is people advise on buying scents which they don't own or haven't even tried! ALL of the scents in this guide I either own or have sampled, so these are truly my personal recommendations 🙂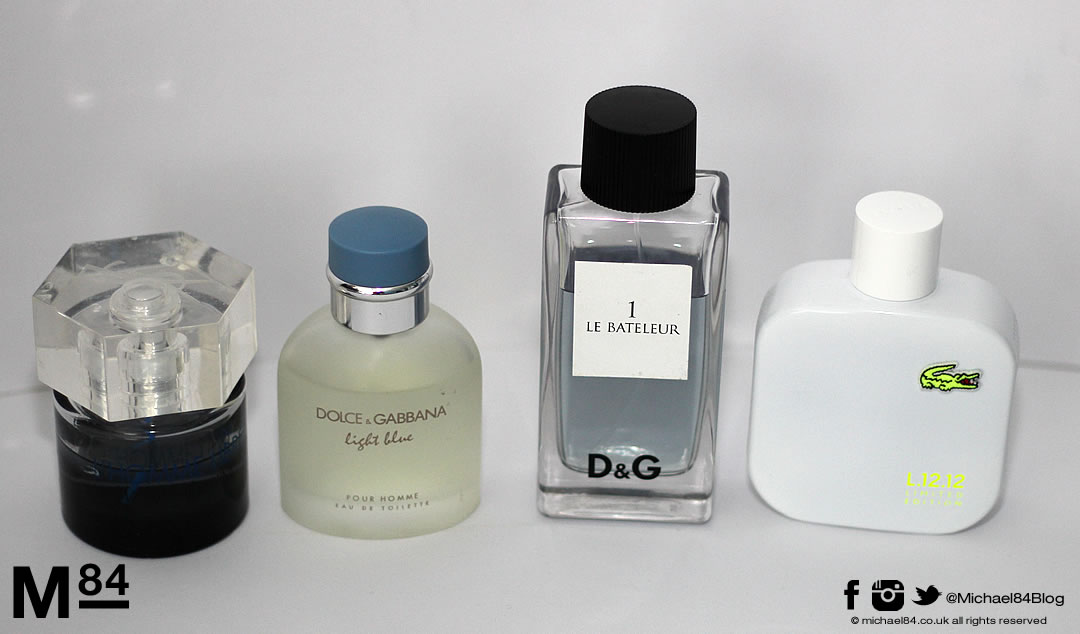 Fragrances For Dads – Cool, Laid Back Style
He doesn't like something really heavy and musky, but likes to smell nice. Something not too sophisticated or expensive, not in your face or offensive. For this kind of dad then you want something which touches on some of the notes and is not particularly heavy especially in woody, musky or dark types of notes. What's good for this?
YSL Libre – It's a fresh and soft spicy style, and has quite a green smell to it, light enough to wear through the day. £42.50 @ Debenhams
D&G Anthology No.1 Le Bateleur – It has very slight woody notes, but is mostly aquatic and light. £34.52 Direct from Amazon (not a 3rd party seller!)
Lacoste L.12.12 Blanc – Floral but masculine, light and inviting. It's clean, fresh and unobtrusive. Buy a little gift set from Debenhams for only £25
Dolce & Gabbana Light Blue – Aquatic and slightly spicy but fresh. John Lewis has it for £38.20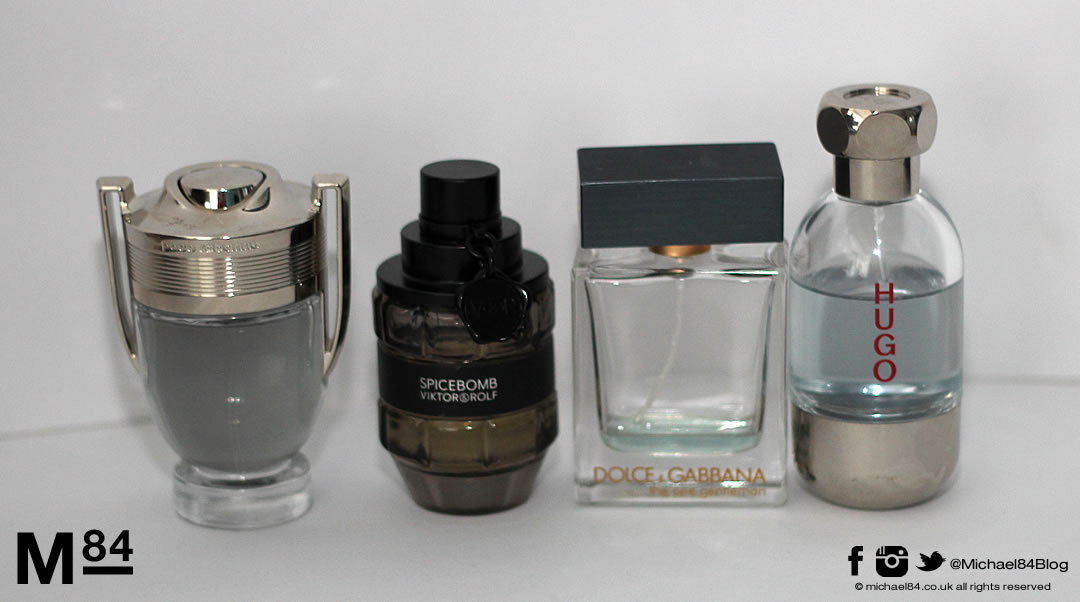 Fragrances For Younger Guys – Brothers, Friends & Boyfriends With A Youthful Laid Back Style
The guy in your life who has a laid back kind of style. He doesn't want the masculine heavy types of scents but still wants to smell nice. Perfect for brothers, friends, boyfriends or other youthful people in your life who want to be stylish without letting the whole room know what he smells like.
Paco Rabanne Invictus – It's quite an aromatic and inviting style of smell, and is quite fresh and a little bit sporty. Get the gift set at The Perfume shop for £37.35
Viktor & Rolf SpiceBomb – Spicy as the name suggests but not overpowering. An oriental type of scent, it's the strongest in this little selection and will warm you up. Get it at Boots for £47.50
Dolce & Gabbana The One Gentleman – I just love this scent! It's inviting and floral while keeping quite masculine. It will get you noticed, but is still really light and fresh. Get it at Harvey Nicks for £48
Boss Element By Hugo Boss – A hidden gem, it's a very light, slightly citrus and fresh fragrance which is subtle and can be worn throughout the day and night. Get it Boots for £39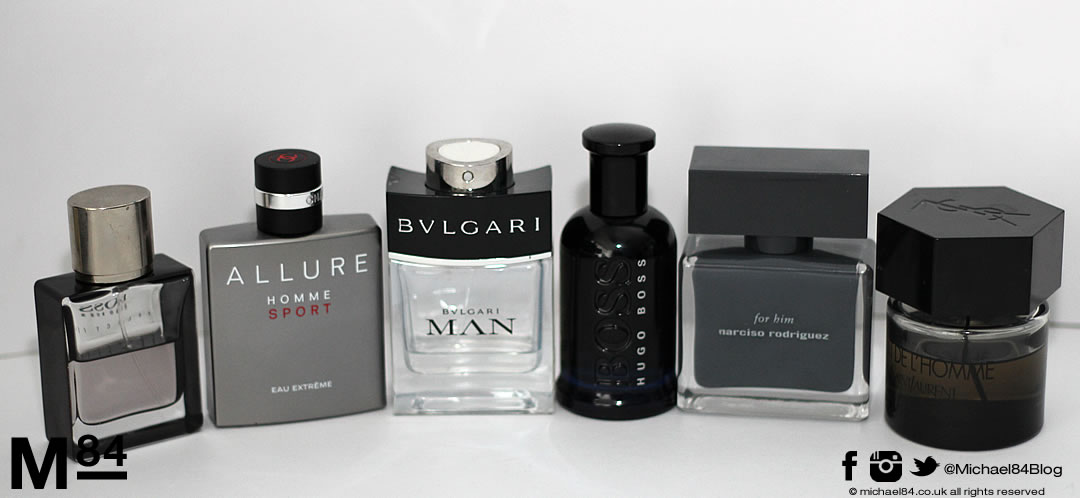 Sophisticated Fragrances For Gentlemen
Old school masculine woody styles of scents, sophisticated smelling and fragrances which smell like power and are elegant. Great for guys who are 25 and over with a sharp fashion sense, or take a great deal of pride in smelling good.
Hugo Boss Selection – Once you smell this it is just pure elegance. Slightly citrus and fresh, they've really got the combinations right for a masculine scent without it being too woody. Only £24.99 at Boots
Chanel Allure Homme Sport Eau Extreme – It's warm, inviting and slightly spicy. A really nice choice, and you get the Chanel label too. £53.50 at Boots
Bulgari MAN – One of my all time favourites, it's super inviting and warm, like the Allure Homme Sport but slightly more turned up and refined. Buy from Amazon Direct (not 3rd party seller!) for £26
Hugo Boss Bottled Night – Grown up and elegant, it's a refined masculine scent, very aromatic and warm, great for a night out. At Amazon (not a 3rd party seller!) for £20
Narciso Rodriguez For Him – It could be slightly less well known than some, but it's a winner. Aromatic and spicy, it's a real masculine fragrance with a sophisticated kick. At Debenhams for £35
YSL La Nuit – As the name suggests it's a good one for a night, and is warm but more of a fruity type of smell. It's truly a pleasant smell. Get it at Debenhams for £42.50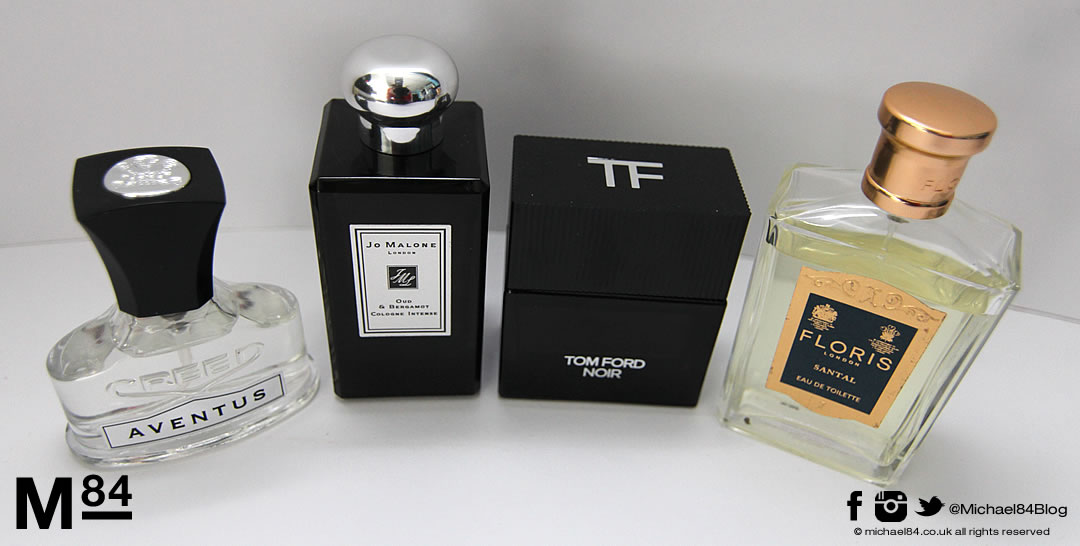 Sophisticated And Expensive For Gentleman
Part 2 of the sophisticate style. These are more expensive scents, but are real grown up masculine styles which will get you many compliments. Any guy aged 30+ will be thankful you've got him one of these.
Jo Malone Oud & Bergamot – When old meets new, the oud is the masculine old school style of scent, but it's more refined for today's gentleman. At Jo Malone for £100
Creed Aventus – Right at the expensive end it's a parfum (EDP) rather than an EDT, so it's much more concentrated. An elegant woody and spicy number. A small 30ml bottle will set you back £99 at John Lewis
Tom Ford Noir – The EDP version comes in a black bottle, and although it's older than the clear bottle variant I prefer this one. With stronger notes, it's warm and woody, and very inviting. £62 at John Lewis
Floris Santal – Unlike almost every other scent in the sophisticated list this one is not a woody style. It's green and fresh, and is so inviting, it's one of my favourite fragrances and resambles the now discontinued Gucci Envy. £75 for 100ml direct from Floris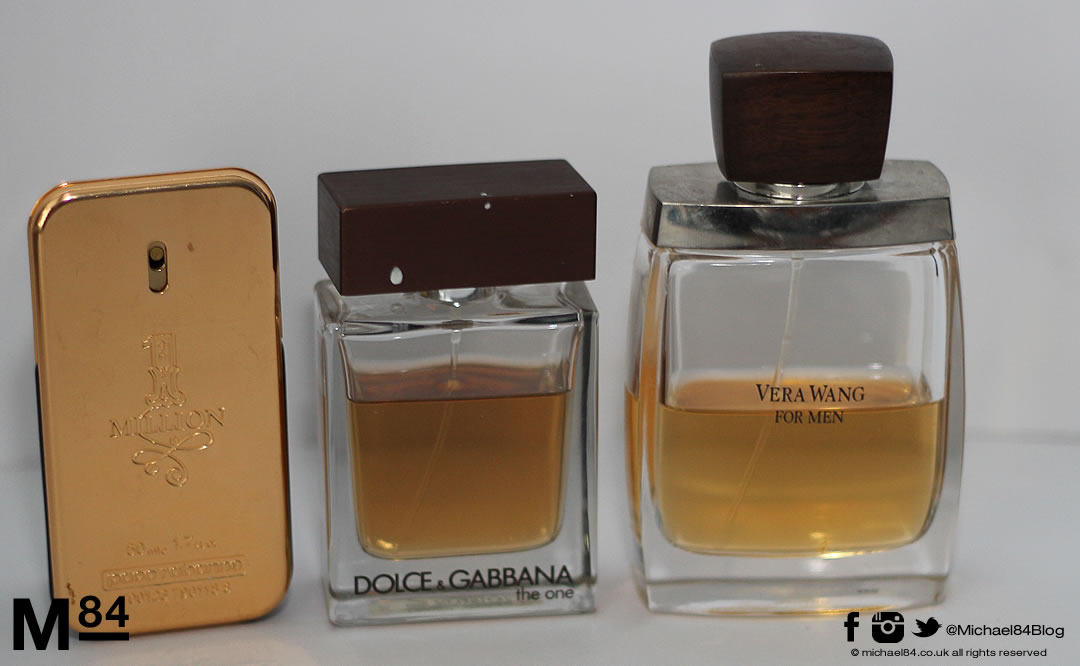 Stylish Scents For Grandad
He may have a few years on you, but that doesn't mean he can't wear a stylish scent. Put away that old brut and get him one of these. In keeping with the old school masculine range of fragrances, but updated for today's man.
Dolce And Gabbana The One – Woody and spicy, it's like a more refined classic aftershave. Buy it for £40.38 at John Lewis
Vera Wang For Men – Similar to the D&G but a little less woody and a little more aromatic. At Amazon (not a 3rd party seller!) for £25.97
Paco Rabanne One Million – It's a really nice warm and inviting kind of scent, with an subtle old fashioned but refined woody kick. It's £32.99 from Amazon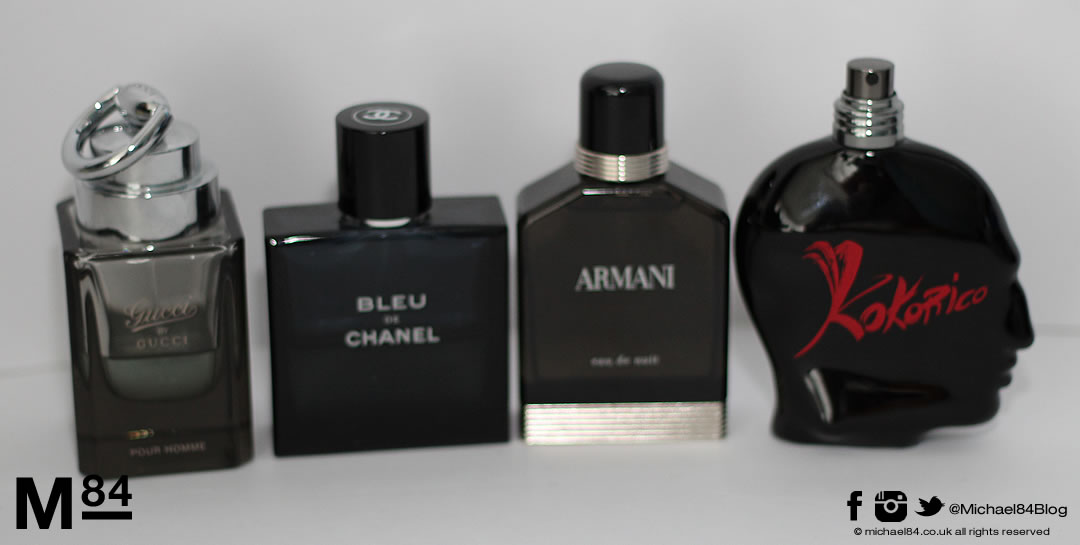 Youthful Sophisticated Styles For Younger Guys
These will get you noticed. Great for friends, boyfriends and all younger guys who want a refined or older style of scent but keeping a youthful feel to their smell
Bleu De Chanel – Spicy and woody but toned down and refined, it's a little subtle but strong enough to get you noticed. It's at Boots for £57.99
Gucci By Gucci – A very spicy scent which is quite peppery, but not overpowering, It's a masculine style which is warm. It's at The Perfume Shop for £46
Kokorico by Jean Paul Gaultier– Light spicy, it's another great warm fragrance. Currently only £18.50 at The Perfume Shop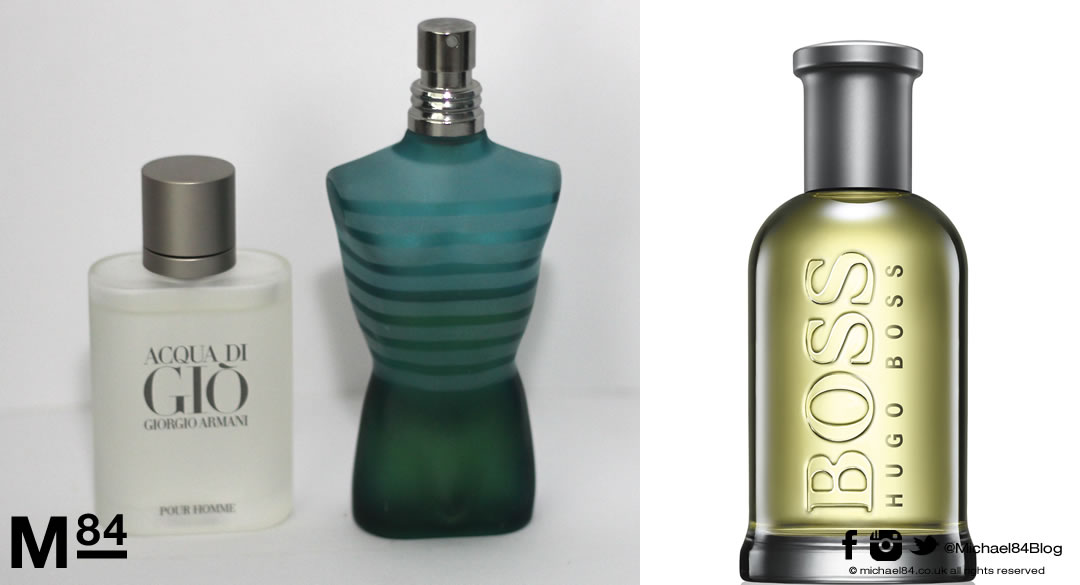 The All Rounders
Classic fragrances which are great to buy for any guy! Most if not all guys will like these, they are timeless and suitable for anyone. All three of these are classic men's scents which I think every guy out there will like. A lot of people I know own at least one of these, and almost everyone has something good to say about them all. For a tried and tested scent, these three are good picks.
Acqua Di Gio By Giorgio Armani – Only £53 at The Perfume Shop for a 100ml gift set. Get it
Le Male By Jean Paul Gaultier – Get it at Amazon for only £24.99
Boss Bottled by Hugo Boss – Get a 100ml bottle for £46 at Debenhams
NOTES – Remember when buying from Amazon make sure you are buying direct and not from a 3rd party seller to ensure you get an official, genuine product and not a counterfeit. Read my guide to avoid buying fake fragrances here.
Thanks For Reading...Want More? 🙌
Hi, I'm Michael 👋 I'd love you to subscribe to my newsletter for exclusive content & updates on my blog straight to your inbox. (No spam, I promise!)