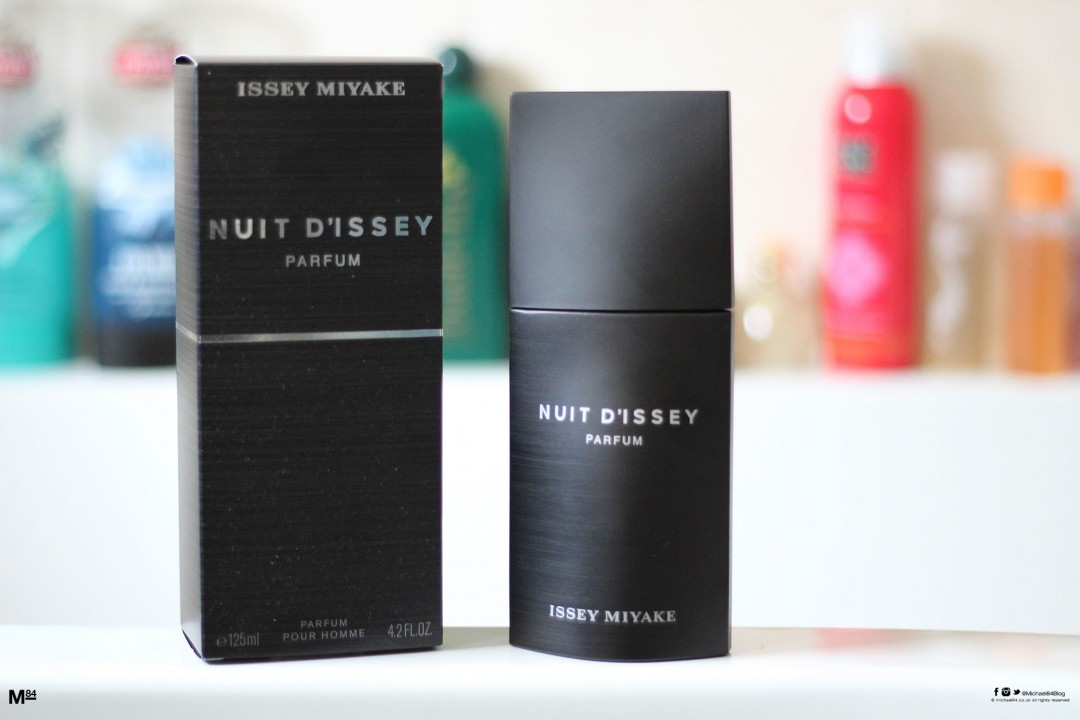 Nuit d'Issey by Issey Miyake is one of those scents which I tried quite a long time ago, but I never ever bought. Why? Because as the name suggests, it's a dark, night style of scent, and I already have so many of those.
However I was in Copenhagen airport over Christmas, and had some money left over, so checked out a couple of scents. Out of the ones I tried, I decided to finally get this one to add to my ridiculous fragrance collection 😛
The bottle is the traditional Issey Miyake bottle, and is matte black in colour with the branding written in silver. The only bad thing about these bottles is that if you have the larger size, which is what this is at 125ml, they are really tall in comparison to other bottles, making them more awkward to store.
What Does Issey Miyake Nuit D'Issey Parfum Smell Like?
As mentioned the style of the scent is a dark one which you'd wear on an evening. I love this kind of scent, which is why I have so many, and it's always been on my radar. I love Isey Miyake Pour Homme which I only added to my collection last year, Nuit D'Issey makes this my forth Issey Miyake scent which I now own.
It's a sensual and inviting type of fragrance which you'd guess, and it does deliver. It's warm and inviting, and would work well in all kind of evening situations, from a night out with the lads to a date night, to more formal settings. It's not overpowering nor is it offensive, but the smell is fairly powerful.
Best season to wear – All Rounder
Scent type – Woody, Warm, Spicy,
Age Recommendation – 21+
Best Worn – Evening, Casual, Formal
Top Notes – Bergamot, Grapefruit.
Middle Notes – Leather, Spices, Woods, Vetiver
Base Notes – Patchouli, Incense, Tonka bean
If you're looking for a new scent, check out more of my fragrance review here.