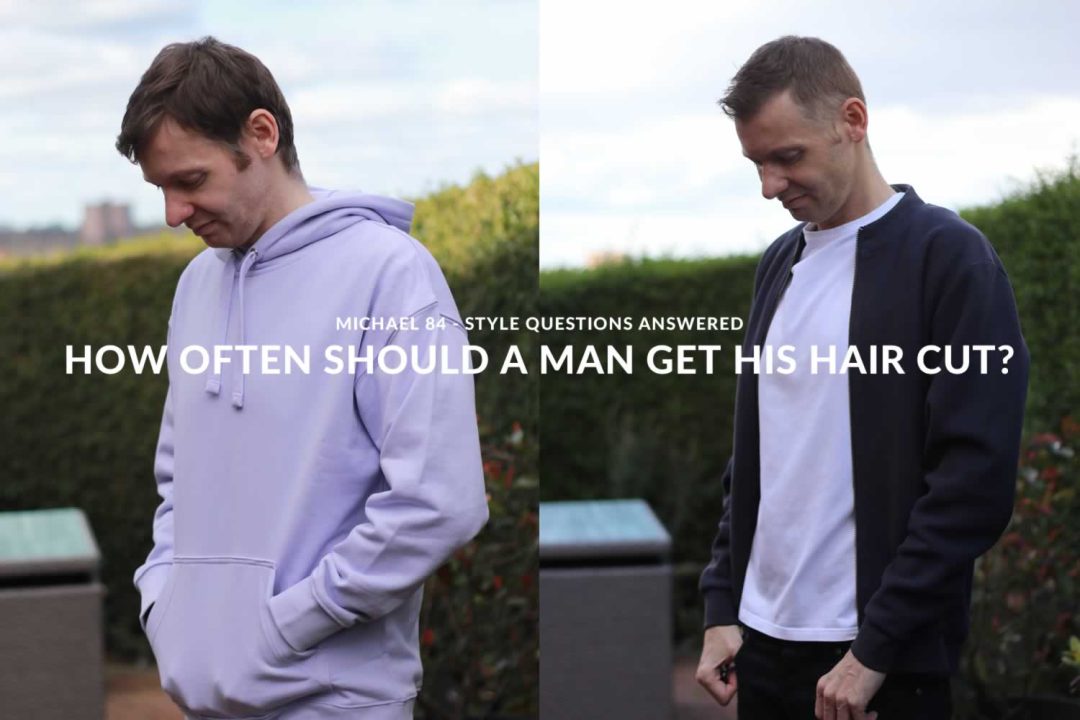 How often should you get your hair cut?
It is a good question, and there's not one universal answer for every man. How long you leave your hair depends on a number of factors, including your hair style along with how fast your hair grows.
But there's plenty of other things to consider when you're thinking about freshening up your hair.
A man should get a hair cut every 4 to 6 weeks to maintain a good hair style. This depends on your hair style and the look you're going for. You can get your hair cut every 4 weeks if you have short hair, 6-8 weeks if you have a medium length hair style, and 3-6 months if you've got a long hair style. 
Every man's hair grows at a different rate. This, along with your own hair style means that there's not really a one-size-fits-all answer for this question.
Here's some of the key factors when it comes to deciding whether or not to get your hair cut.
Budget
Good haircuts aren't cheap, certainly not if you're going very regularly. Your budget will play a part in how often you get your hair cut. You have to balance out how fresh you want your hairdo along with your budget.
Hair Style
The style of your hair will play a big part in how often you need to get it cut. Hair maintenance is important, and the style and length of your hair will determine how often you need to get it cut.
As already mentioned, a good rule of thumb is a month or 4 weeks for short hair, 6-8 weeks for medium hair and 3-6 months for long hair.
The reasoning is quite simple. If you've got short hair it will grow and therefore not longer be short, which will require you to get a haircut.
The longer your hair the less you'll need it cut, as you'll be able to maintain this look for longer.
If you've got longer hair you might want to get an occasional trim, but this will be down to how you think your hair is looking.
If you're going to the barber and have a fade or something which requires more to maintain the fresh look, it's not unusual to go to the barbers every 2 weeks.
You'll not want this style to look shabby, so leaving it a couple of weeks between cuts is something you'll want to do.
Personally, I go for my hair cut every 4 weeks. For my own style, I get this cut shorter. When it's shorter, it's easy to use hair clay. When it starts to get longer, I tend to use hair wax, which is much easier to style on longer hair.
That means for the first week it's a little on the short side, but then for the next 2-3 weeks it's the perfect length, and then it starts to get longer than I like it, and it's time for another hair cut.
Verdict
If there's one thing 2020 and 2021 showed us with the lack of getting your hair cut, it's that it's definitely important. Having said that, we all went for months without getting a cut, and it wasn't as bad as we may have thought.
In normal times a man is likely to get his hair cut every 4 – 6 weeks on average. If you want to keep your look fresh at all times you might want to go more often, but that would be up to you.
If you're hair is messy and really letting the rest of your style down, you can always get a quick trim.
Don't know your hair wax from putty? Gel or clay? Check out my guide on men's hair products if you're looking to style your hair and want the low down on the different types of men's hair products.