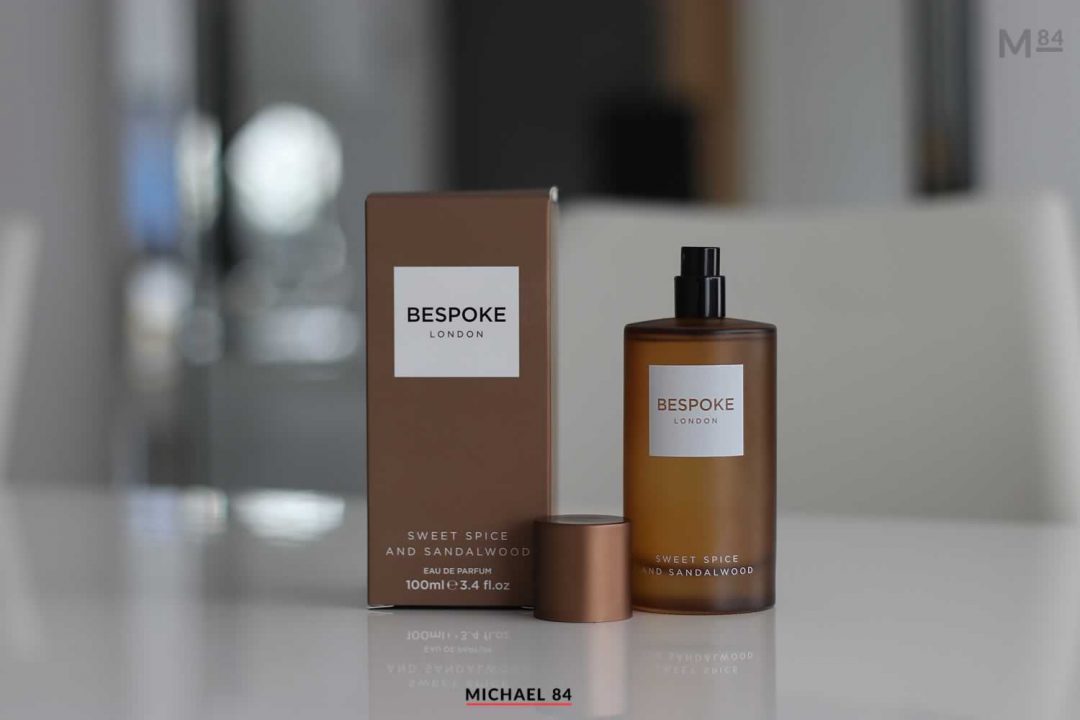 It's time for another fragrance review, and this week I've gone for another affordable fragrance. This is my review of Bespoke London Sweet Spice And Sandalwood EDP.
It's a scent which is perfect for the upcoming autumn season, and this is everything you need to know about it.
Bespoke London is a collection of fragrances which you can get from Superdrug. They're affordable, and all bottles are EDP rather the the usual EDT you'll find. I've featured a lot on the blog, and they're always good for a bit of a spritz type of spray.
This time round I'm taking a look (and smell) of Sweet Spice And Sandalwood.
What Does Bespoke London Sweet Spice And Sandalwood Smell Like?
As soon as I sprayed Sweet Spice And Sandalwood, I liked it. It's definitely a masculine scent, and lives up to it's name. Immediately I get the sweet spicy notes which are really inviting. I can only get small hints of the sandalwood, but they are present.
Sandalwood is a note which I really enjoy. I have a few other fragrances which are heavy in this department, and it's a subtle smell so always works well. In this bottle there are some small hints of it, with the sweet spicy notes taking charge.
When To Wear Sweet Spice And Sandalwood
I definitely think that Sweet Spice And Sandalwood is more suited to the colder months of Autumn and Winter. It's a spicy and light woody style of scent, so I also think it works best on an evening too.
It could be worn in both a casual and formal setting, and because of it's manly and masculine nature, works best on a more mature man.
I would pair this up with smart or smart casual clothing. A shirt and jacket or suit, or if you're going more rugged it would easily work with a leather jacket.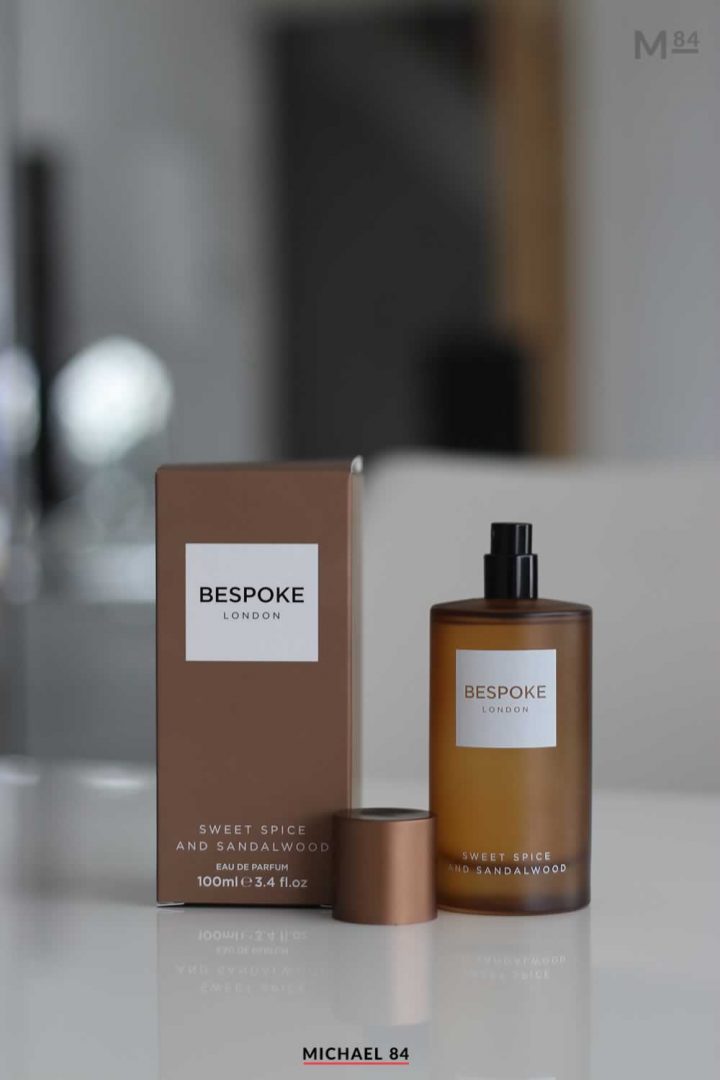 The Bottle
The bottle for Sweet Spice And Sandalwood is in-keeping with the rest of the Bespoke London collection. It's a round cylinder style bottle in brown translucent glass, and has white clean branding to the front.
The atomiser has a large spray when used, giving good coverage meaning you don't need to over spray.
Verdict
I like Sweet Spice And Sandalwood from Bespoke London. It does exactly what it's supposed to do at an affordable price point. When you want a little bit of a spicy and woody smell, this is a good option which will last a few hours.
It's not super powerful with epic longevity, but sometimes you'll just want to smell nice for a few hours. This is something that can do the job and have you smelling good in the colder months.
Longevity – Spice And Sandalwood is an EDP, but the longevity is not brilliant. Expect to get 2-3 hours with this.
Projection – The projection is average. You'll smell it, and possibly others very close by.
Best season to wear – Autumn/Winter
Scent type – Light Spicy, Light Woody
Age Recommendation – 21+
Best Worn – Daytime, Evening, Casual, Formal
Let me know your thoughts if you've tried this one. As always you can check out more fragrance reviews if you're looking for a new perfume, aftershave or scent.