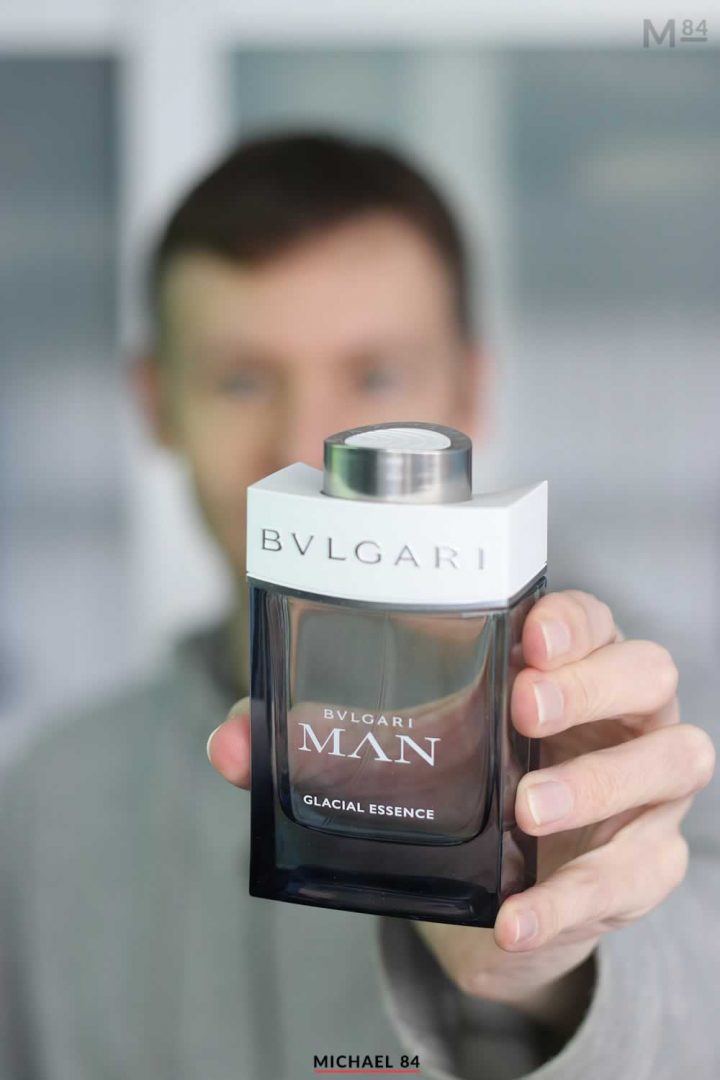 How long does fragrance last on your skin?
You've put on your favourite aftershave for the day at work or that big night out, but how long does the smell last on your skin?
The answer is that fragrances such as aftershave, eau de toilette, eau de parfum and perfume can last anywhere between 2 and 24 hours. It's all to do with the type of the scent, and the concentration of the cologne.
Let me explain…
These days, when we buy a fragrance, it can be in different concentrations. I've already spoken about the differences between eau de toilette and eau de parfum, and this has a direct impact on how long the scent will last on your skin.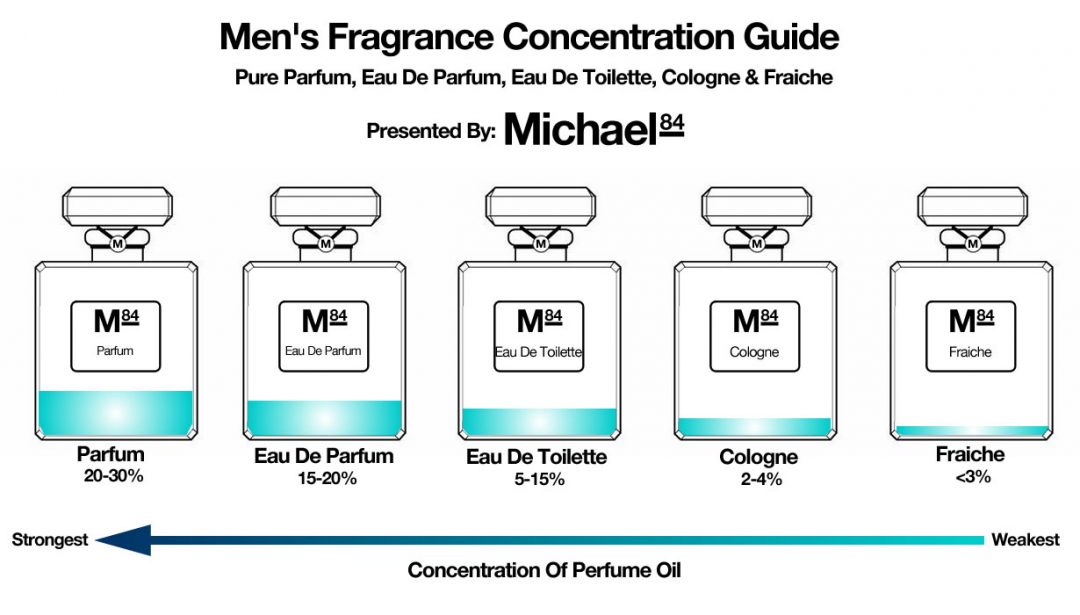 As I've mentioned in that article and you can see from the graphic above, the strengths are: Pure parfum, eau de parfum, eau de toilette and cologne. This goes from strongest to weakest.
Generally speaking, the stronger the concentration, the longer it should last.
However, this can differ.
Different Types Of Scent Will Last Different Amounts Of Time
You may say, I've got 3 or 4 bottles of EDT, and some last longer than others. That can be because they're slightly different concentrations, but it will mostly come down to the type of scent which they are.
Light, fresh, aquatic and citrus types of scents will usually be the least lasting. Most scents which have heavy citrus and lighter notes will perform for anything from 2 – 6 hours. I've experienced scents which last for 5 to 6 hours, such as Y by Yves Saint Laurent, which gives me an all day scent.
However, there are some which don't perform so well. Boss Bottled Unlimited, does not last very long at all on my skin. This is a shame, because it's a very nice scent. I usually only get a few hours of this one.
The darker, more masculine scents tend to perform much better. I usually call these night time or going out fragrances, and most are compliment getting fragrances.
These are the musky, boozy, aromatic, smoky, spicy and woody types of scents. These tend to last a lot longer, whether they're an EDT or EDP.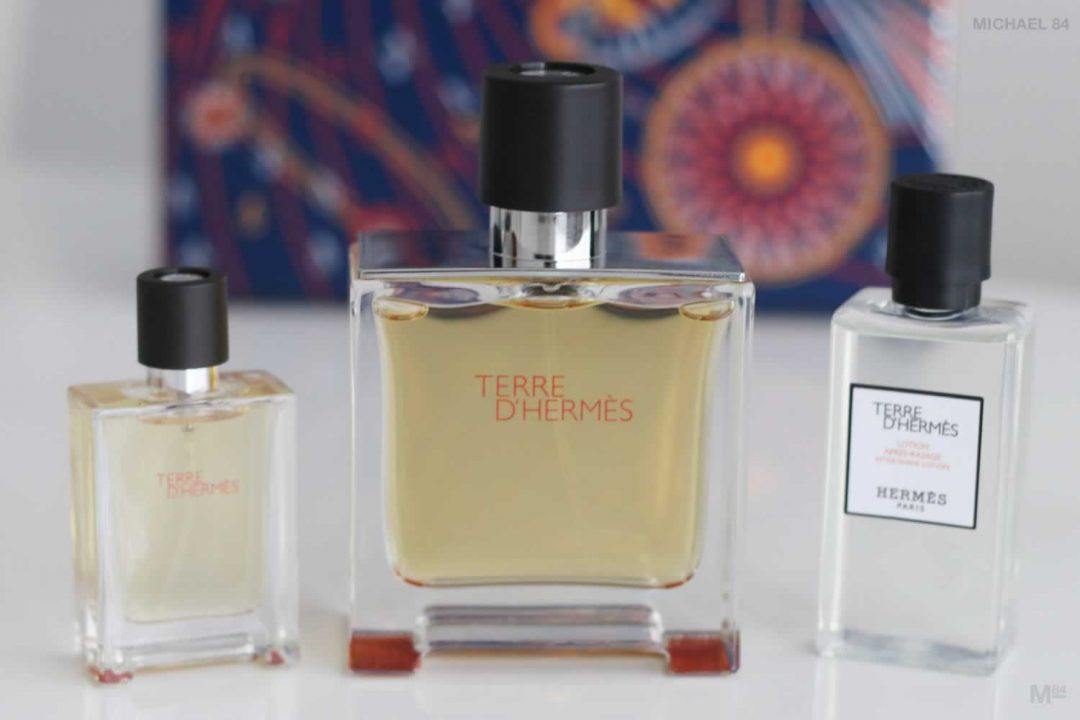 Skin Types Play A Roll Too
Your skin and skin type will also play a roll too. Is it oily? dry? or a normal type? It's said that if you have oily skin your fragrance will last longer, however I have not tested that personally.
With that said, the same fragrance can last a different amount of type of different people.
How Long Does Cologne Last On Clothes?
First of all I must stress, you should not spray fragrance on your clothes, it's for your person. You should be spraying on yourself, I'll feature a how to apply cologne guide soon.
If you do spray it on your clothes, it will tend to last longer, as it gets trapped in the fabric. This is of course not a good thing, it will mean you'll have to wash your clothes more, otherwise you'll be walking around smelling of the scent you wore the night before.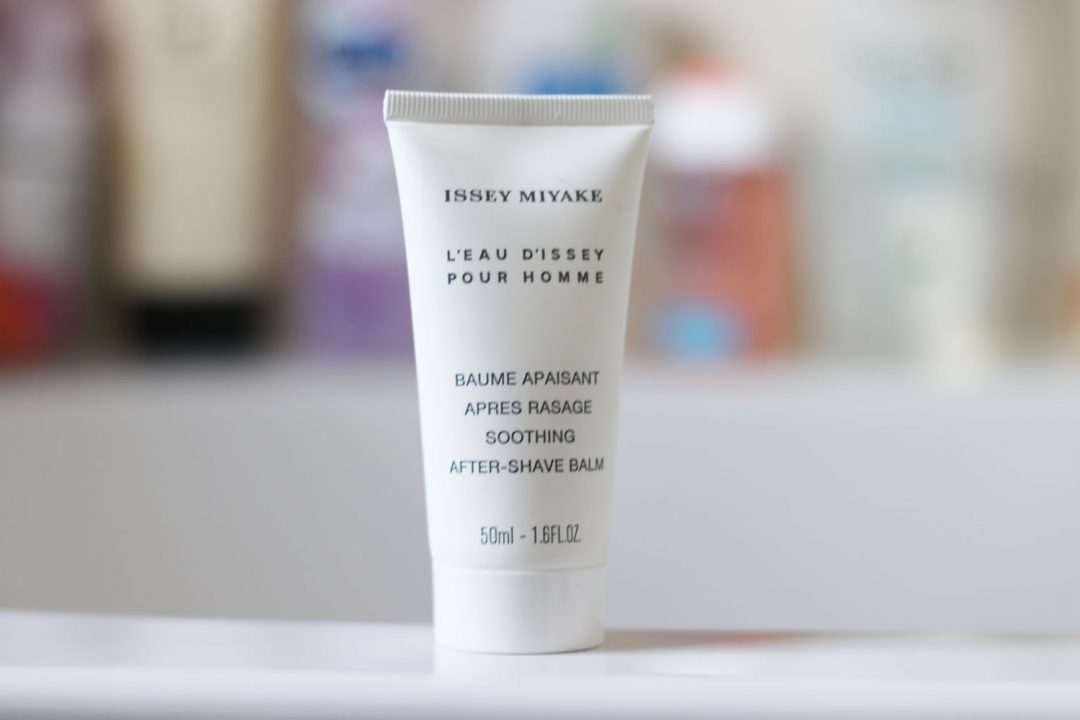 How To Make Fragrance Last Longer
There are a few things you can do to make your fragrance last longer.
Layer Your Cologne
This could be achieved by using the same body wash. Often aftershaves will come paired with a shower gel and even aftershave balms and antiperspirants. These will all have the same scent, so if you use them all, your smell will hang around for quite some time.
Moisturise
The best way to apply your scent is right after a shower, and after you've moisturised. This should lock in the scent, making it last longer.
Apply To Your Skin – Not Your Clothes
As I've already touched on above, you should be applying fragrance to your skin, not your clothes. Put on your cologne BEFORE you get dressed.
It should be applied particularly to your pulse points, especially your wrists and neck.
Don't Rub It In
Have you ever seen someone rub their wrists together? That's wrong. We've all seen it, and probably done it.
This spoils the cologne. Rubbing together your wrists will break down the chemicals and will shorten the longevity of your scent.
If you have a spray, spray it on your body parts like a body spray. If it's a traditional bottle, you should gently dab on the scent.
Verdict
And there you have it. Your fragrance should last anywhere between 2 and 24 hours on your skin.
If you've got a stronger concentration such as an EDP or Parfum it should last longer, however this depends on the ingredients. Fragrances with woody, boozy, aromatic and strong masculine notes tend to last longer.
If you've read my fragrance blog you'll know that I test the longevity of all the scents and colognes I try. So if you want to know how long a particular scent lasts, that's a good starting point.