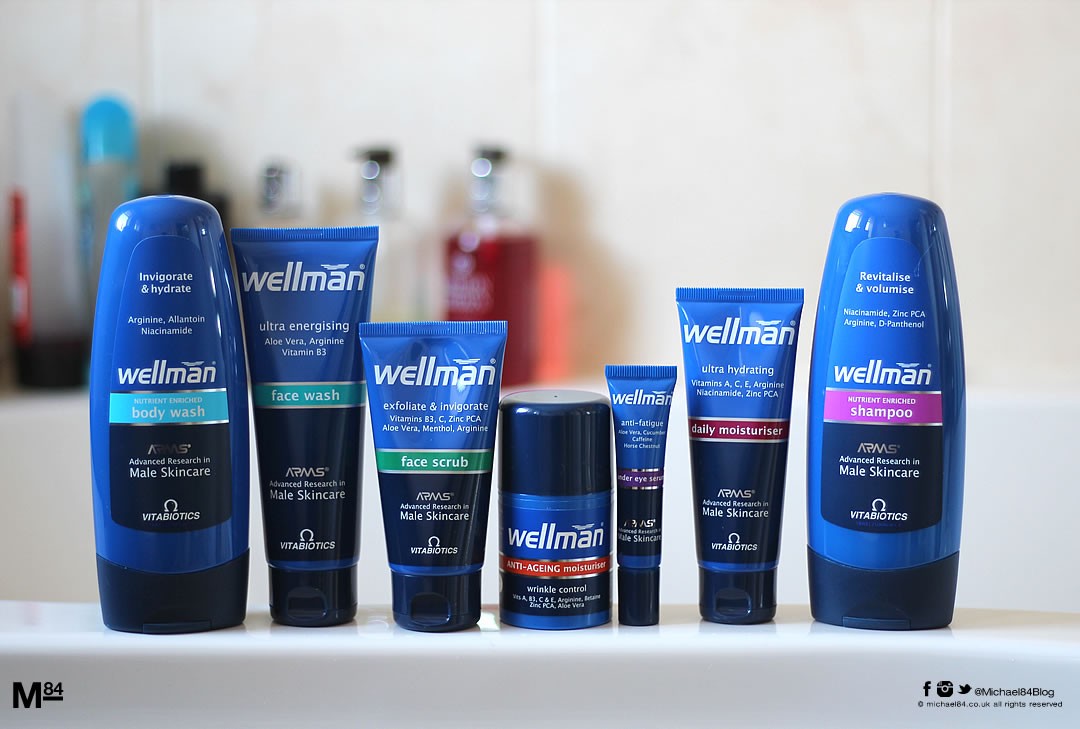 So recently Vitabiotics got in touch to let me know about their latest male grooming range of products, which is a wonderful collection of seven skincare products ranging from the bare essentials including body wash and shampoo, to quality products for your everyday regime including daily moisturiser, eye serum and face wash. The products have been scientifically developed and include nutrient active ingredients to keep the skin smooth, invigorated and revitalised. Here's a closer look at all products, and a brief introduction to what they are:
Body Wash – Formulated with Arginine Niacinamide, the body wash is designed to cleanse the skin and keep it hydrated.
Face Wash – A daily wash with Vitamin B3 and Aloe Vera to keep the face feeling cool, refreshed and revitalised.
Face Scrub – With Aloe Vera and Menthol, it gently exfoliates the skin leaving it smoother, with Zinc PCA present to help combat oily skin.
Anti-Aging Moisturiser – Helping to reduce the appearance of wrinkles, it has Arginine and natural Betaine help control moisture balance in the skin cells to keep skin supple and youthful.
Under-Eye Serum – Nourishing and hydrating anti-fatigue formula includes Caffeine, Horse Chestnut extract and Haloxyl™ to help reduce the appearance of under-eye puffiness, dark circles and fine lines.
Daily Moisturiser – A 12 hour moisturiser which contains vitamins A, C and E to nourish and protect the skin, and Arginine and Niacinamide smooth and strengthen the skin.
Shampoo – Cleanses and invigorates the hair and scalp leaving it healthy-looking. Niacinamide helps to increase circulation in the scalp, combined with Zinc for anti-dandruff protection.
I will be putting all of these to the test in the coming weeks and trying them all out. I am most looking forward to trying out the under-eye serum. Since we live in a world with not much sleep and looking at screens for most of it, my eyes do feel tired and I can get dark circles, so it will be good to see if this can help, or even eliminate them 🙂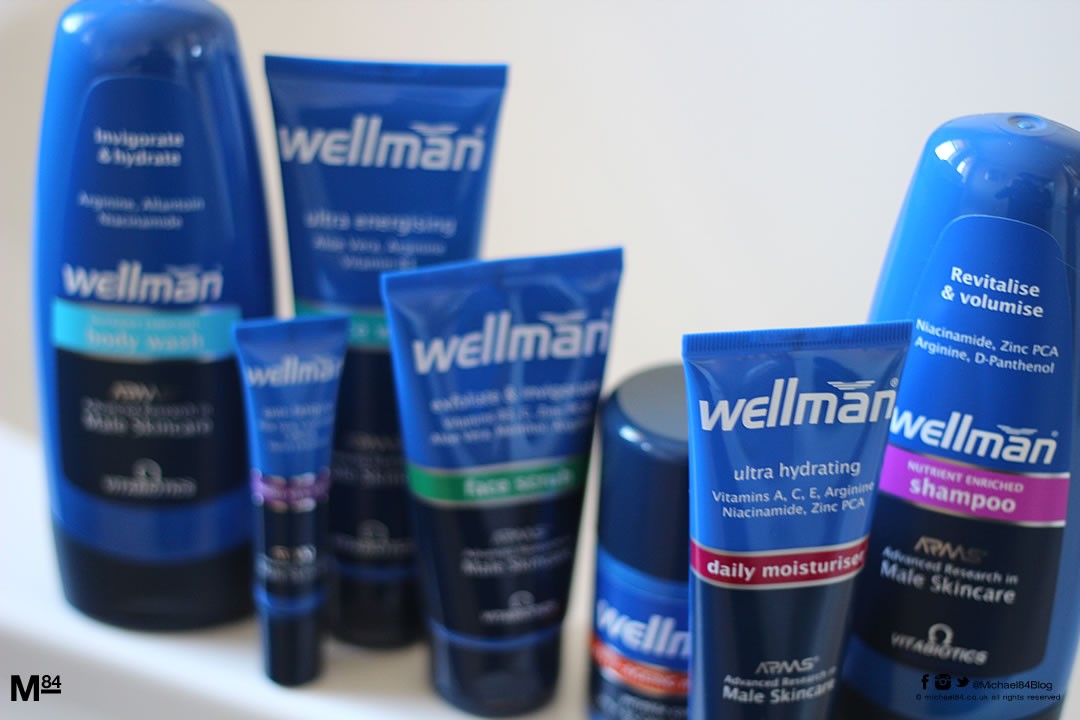 Thanks For Reading...Want More? 🙌
Hi, I'm Michael 👋 I'd love you to subscribe to my newsletter for exclusive content & updates on my blog straight to your inbox. (No spam, I promise!)