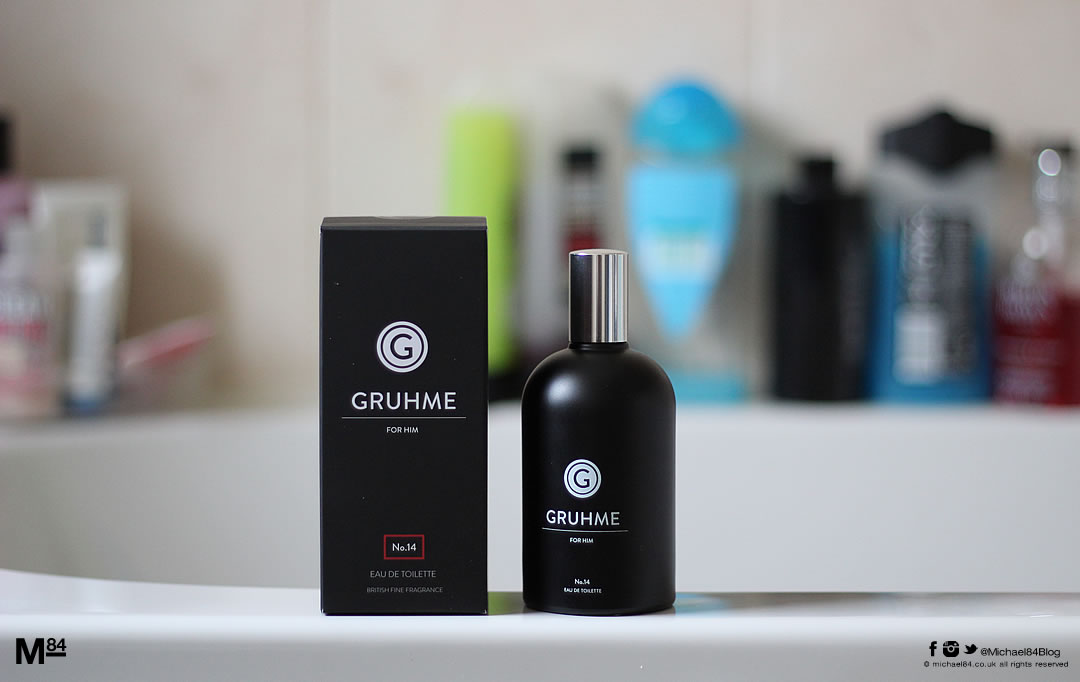 As you already know by reading my many fragrance reviews, I love a good scent. I have tried so many, so when Gruhme got in touch for me to review one of their offerings I had to give it a go. If you've not heard of Gruhme it's a privately owned, independent British fragrance house owned by former lawyer, Rob Hallmark.
The ethos behind the brand was to create truly independent British made fragrances and products designed and marketed solely towards the male market.
This is the Number 14 scent. It contains the same blend of fine ingredients as the original, but in a higher, 14% concentration, rather than the original 10%. This gives it that little bit of extra punch as well as better longevity.
The bottle is a dome shape with a polished chrome top and atomiser. The colour is a classic monochrome design, with the glass bottle being opaque matte black which keeps it looking elegant and masculine. The branding on the front of the bottle is simple and minimal, not distracting with the Gruhme wording and logo in white.
I would describe the scent itself as a citrus-woody style of scent. It's certainly masculine, which is exactly the market which the scent is aimed at. At first you really get the citrus notes from the scent, the bergamot and lemon are very apparent.
As the scent settles down the woody notes start to kick in which gives it a masculine edge without being overpowering. I would say that this is a scent best used on an Autumn or winter night, the notes will warm up well in the cold crisp air, and is perfect for those looking to expand their fragrance range to include a woody-citrus type of scent.
It's for the refined gentlemen, so I would say an age of 23+ and it will set you apart from the crowd.
It's available at Gruhme now at only £45 for 100ml, which is very reasonably priced. Get it here.
Best season to wear – Autumn/Winter
Scent type – Citrus, Woody, Aromatic
Age Recommendation – 23+
Best Worn – Evening, Casual, Formal
Top Notes – Juniper berry, Organic black peppercorn, Bergamot, Lemon, Lavender
Middle Notes – Patchouli, Cedar
Base Notes – Oakwood, Amber musk, Cumin, Celery seed, Petitgrain
If you're looking for a new signature scent, head on over to the men's fragrance blog to get some tips and advice on what's new, with the freshest scents as well as some classics.