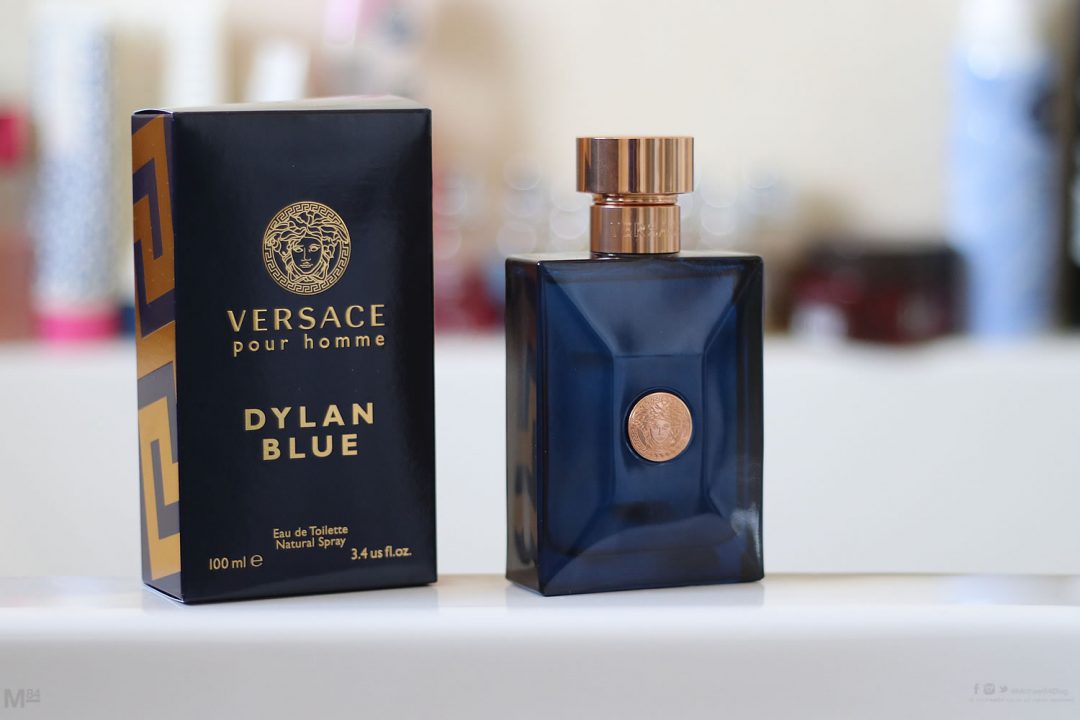 There has been a men's fragrance which has been around since late 2016, it's one which a lot of people have been talking about and you have all asked me about this one a good few times, well it's finally on the blog, Versace Pour Homme Dylan Blue!
The question is, how good is the award winning fragrance, and is it worth the hype? My friends at Versace have sent over a bottle, and I can now reveal everything you need to know about the scent.
First of all I will start off with the bottle. It's a classic shape, the same as the Versace Pour Homme which I bought a few years ago, and comes in premium glass with a clean line design. It's a translucent blue colour which pays homage to the Mediterranean sea, and is trimmed with gold, including the iconic symbol of Versace, the Medusa.
I have the 100ml bottle which is a very nice size, and it comes in a 50ml and 30ml size too.
First impressions of the scent is that it's a modern masculine scent. It is just beautiful. As soon as you smell it, it's got an inviting aromatic edge to it, and smells very sophisticated.
You can wear this on an evening out, it's an elegant scent that could could imagine being worn by a gentleman in a suit. It is powerful but not over-powering, so wearing it to the office is definitely a possibility, but personally I would keep this one as the going out fragrance, whether it's a night out with the boys or the other half.
I tested out the longevity of Dylan Blue, and it lasted for the whole day, around 7 hours and beyond. You can put some of this on for the start of your evening, and it will last for the duration of your night.
On my older Versace Pour Homme bottle one of my complaints is the atomiser spray is not open enough, and you don't get much spray. My Dylan Blue bottle has a nice, wide spray, and only a couple of sprays to the key areas is all that will be required.
So, is Dylan Blue worth the hype? I would say absolutely!
It's one of the nicest new fragrances I've tried, easily on par with Dior Sauvage – Both are very similar scents, but have their own individual qualities.
You can pick up a bottle in 30ml (£40) 50ml (£52) and 100ml (£70). If you're looking for a new signature scent, one for date night or one for going out on an evening, this is seriously worth considering.
Best season to wear – All Rounder
Scent type – Aromatic, oriental, soft woody, soft spicy
Age Recommendation – 21+
Best Worn – Evening, Casual, Formal
Top Notes: Calabrian Bergamot, Grapefruit, Fig Leaves, Aquatic Notes
Heart Notes: Violet Leaves, Black Pepper, Papyrus Wood, Ambrox, Patchouli Bio
Base Notes: Mineral Musk, Tonka Bean, Saffron, Pyrogene Incense