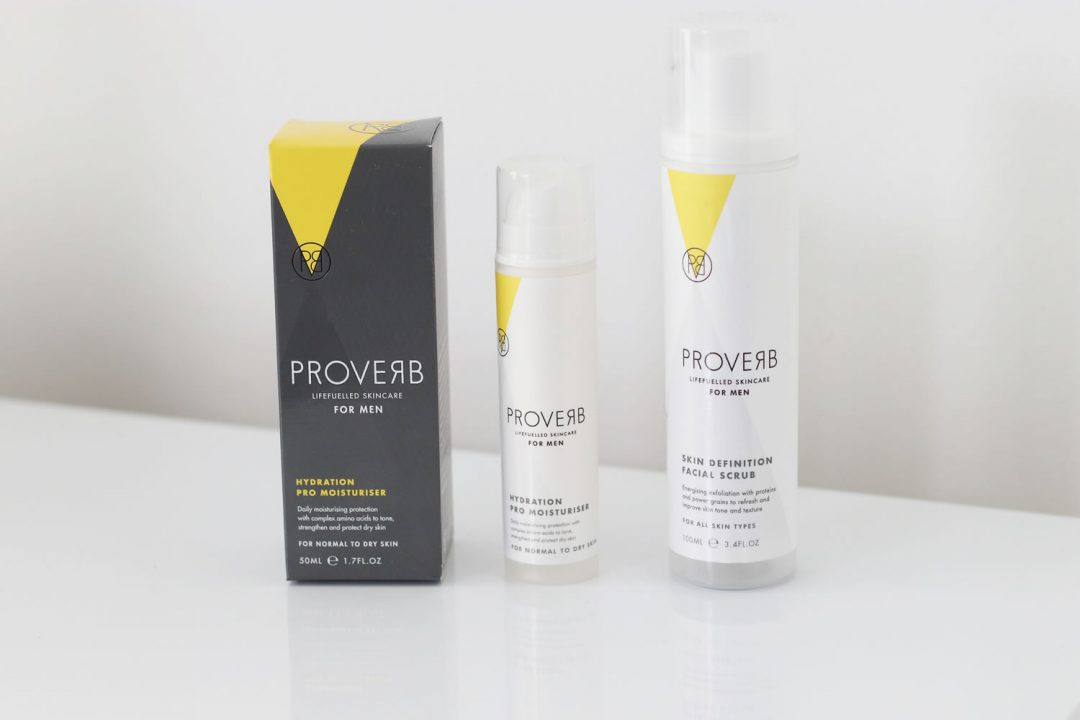 I have been trying out some new skincare products from new British skincare brand Proverb. They sent over two from their range, the Skin Definition Facial Scrub, and the Hydration Pro Moisturiser for me to try out.
Proverb takes a unique approach to skincare regimes, using a sports nutrition mentality and applying it to your skin. This can be attributed to the brand's founders, Luke Sherriff, an ex-rugby pro, and Kirstie Sherriff, with over 20 years of skincare expertise.
It's not just about the products, one of the key messages from Proverb is about having the perfect healthy and balanced lifestyle is key to good skin, something they're calling a life-fuelled training program.
I tried out the products they sent over, and this is what I found.
Proverb Skin Definition Facial Scrub
They Say: Power grains of avocado shell and coconut remove dead skin cells, dirt and debris while lycoprotene complex from tomato and egg white help reduce skin stress, provide anti-oxidants and refresh. Demagogically tested and formulated to leave the skin in peak condition. It is free from petroleums, parabens, SLS, artificial fragrance and propylene glycol.
The Skin Definition Facial Scrub comes in a 100ml bottle which has a traditional pump action style for application. It's a gel like solution with the grainy texture for clearing dead skin. It's very easy to apply, with a slight citrus scent to the scrub. After using the scrub my skin felt fresher and cleaner, and overall I liked the scrub. This comes in at £30.
Proverb Hydration Pro Moisturiser
They Say: Daily moisturising protection with complex amino acids to tone, strengthen and protect dry skin.
The moisturiser has an interesting texture to it. It's not a thick creamy type, but is more watery, however you do not need to use a lot for coverage of your face and neck. It's really easy to massage into the skin, and does leave it feeling soft and smooth. This also has a citrus type of scent, but it seems to be stronger than the scrub, and citrus isn't a particular favourite style of scent of mine, as you'll know if you read my fragrance reviews.
It comes in a 50ml bottle, and is recommended to use on morning and evening, the bottle should last a while. This comes in at £55.
These products are part of the 4x4x4 training program, along with the other products from the collection. These include the skin serum and skin resistance training supplement, and a cleanse and shave nutrient mud, for your shaving requirements.
All are available online at ProverbSkin.com now.
Thanks For Reading...Want More? 🙌
Hi, I'm Michael 👋 I'd love you to subscribe to my newsletter for exclusive content & updates on my blog straight to your inbox. (No spam, I promise!)