If you are a regular reader of my blog you will know that I love scents, fragrances and all things EDT and in between. I buy quite a few a year, and have collected so many over the years, some which I love, and some I am not too fond of. I would not like to say I don't like a scent, there are one or two which I just did not like, but most of the time they are simply my "least favourite", i.e. I like many others more so use these less.
This is part I which has my least favourites, parts II and III you will see my all time faves and current faves which I have only recently got.
So, in reverse order…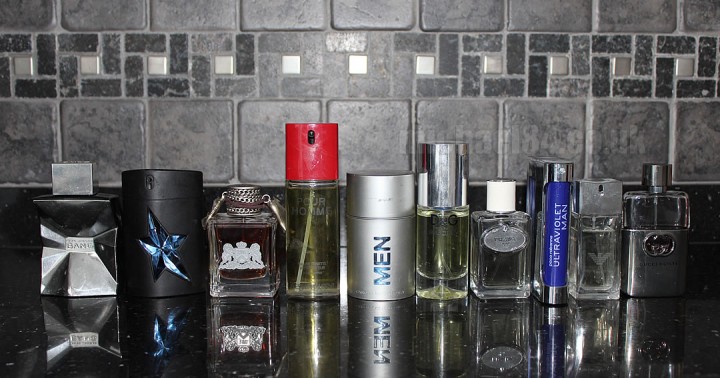 10. Gucci Guilty – I first got this and thought it was OK, it was not a bad smell and something different from a fresh or musk smell, so I got it. However I have not used it so much, and it's nowhere near as nice as Gucci by Gucci or Gucci Envy.
9. Armani Diamond For Men – Quite a fresh and citrus smell, it's actually decent, but it's just not something which I wear much.
8. Prada Infusions – A very fresh type of smell, probably best worn in the day, it just didn't have that stand out smell.
7. D&G Masculine – This has a very pungent tangy scent, very citrus like. I associate masculine with a woody type of smell, this is not that, as you'd expect from it's yellow/greenish colour.
6. 212 MEN by Carolina Herrera – I got 212 Sexy MEN and I loved it, so I got this. It's definitely different. Whereas Sexy 212 in the brown bottle i'd wear on a night, this is more of a fresh day time smell.
5. YSL Pour Homme – Again this is a very citrus like smell, and the smell of lemon hits you straight away. As you can see in the image above, I have used very little of this!
4. Juicy Couture Old English – You can see from the name and the colour that this is going to be a woody musky smell; And it is. It's a little too woody for my liking, but if you like that kind of strong musk smell this would be great for you.
3. Paco Rabanne Ultraviolet MAN – It has the most odd smell, a sort of flower smell. The front is purple, and if purple had a smell, it would be this! 😛 I do love the bottle though.
2. Thierry Mugler A*MEN – I have to say I am disappointed with this. I got a tester and it seemed to be fine, but after using a real bottle I am not a fan. This is one of my newest scents I got for Christmas 2012, but I don't like it. It has a very tangy smell when you first spray it, but it does tone down later. I think I have to give this more of a try, but I don't think it will make my top fragrances any time soon.
1. Marc Jacobs – BANG! – We are at the #1 "least favourite" smell, and it's this. I can describe this in one word: Pepper. It smells so much like pepper, and I have to say it's probably the only scent I have which I would say I do not like. I bought this without sampling it, and I wish I did because I'd almost certainly not have got it. I got "Bang Bang" the follow-up scent (in the blue bottle) which I actually like, and is a much nicer scent.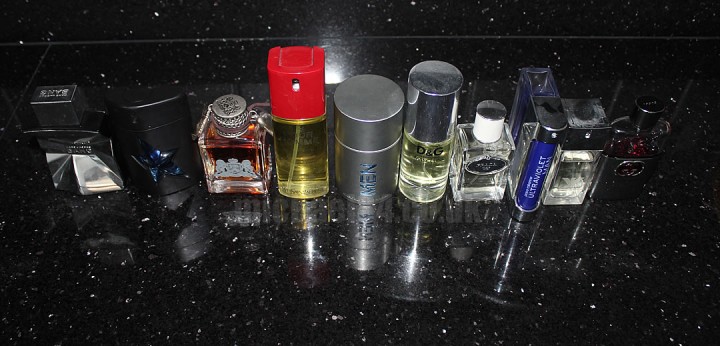 Thanks For Reading...Want More? 🙌
Hi, I'm Michael 👋 I'd love you to subscribe to my newsletter for exclusive content & updates on my blog straight to your inbox. (No spam, I promise!)