In the last part of my fragrances I wrote about my least favourite fragrances, and now I will share which my "current favourite" fragrances are at the moment. I define current fragrances as the ones which are quite new or I have just got, and later I will share my all time favourites which I have.
Here are my current top 5 new favourites which I have.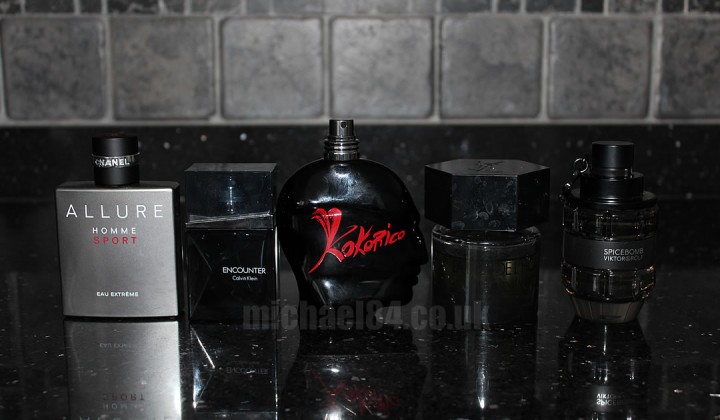 5. Viktor & Rolf Spicebomb – A mix of a slight musk and fruity smell, but not the usual lemon or lime scent, it has a sort of hint of orange. I have only had this since Christmas 2012, but I do like it.
4. YSL La Nuit De L'Homme – I really like this. It's a musky kind of smell but not too woody, and is great to wear for night, so it lives up to it's "la nuit" name.
3. Kokorico by Jean Paul Gaultier – It's in a cool bottle shaped like a head, and it's quite a warm type of smell, and I like this a lot.
2. Calvin Klein Encounter – Because of the massive successes of scents like CK:One The Calvin Klein aftershaves seem a little less prestigious than other brands. However Encounter is amazing, I got it recently and I really do like it. Perfect for nights and going out, and could be worn through the day if you want to give your daytime a bit of a kick.
1. Chanel Allure Homme Sport Eau: Extreme – It's a mouthful to say, but if you have the chance to get this then you should. Just the right mix of spice, woody and musk types of flavours, perfect for your night out.
Thanks For Reading...Want More? 🙌
Hi, I'm Michael 👋 I'd love you to subscribe to my newsletter for exclusive content & updates on my blog straight to your inbox. (No spam, I promise!)