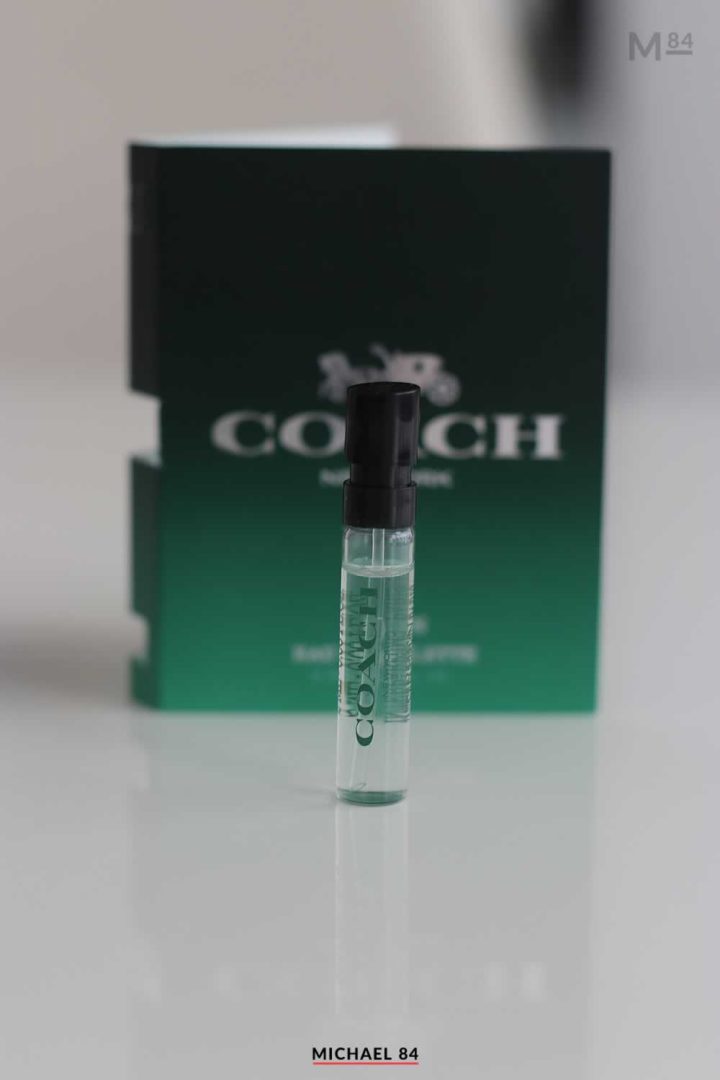 When it comes to new scents for 2023, it's been a fairly good year so far. There's been plenty that's been released, and a new one from Coach, simply called Coach Green eau de toilette is another release for this summer.
What's it like and how does it smell? I sampled this fragrance to try out.
First off I have only just sampled this fragrance, and it's from a brand I've never bought a fragrance from. What I think Coach I think fashion, in particular handbags, and don't generally associate it with perfumes or scents.
But the vast majority of fashion and lifestyle brands have fragrances, and this isn't their first foray into smelling water, but it is their latest.
Knowing that, I didn't have any expectations at all from this scent, and all I had to go on was knowing it was a new fragrance released in time for summer and their own description of what it was.
"Coach green is inspired by the relaxing feeling of vivid green escapes amidst the dynamic energy of the city".
That's this scent according to Coach themselves, so how does it really smell?
What Does Coach Green Eau De Toilette Smell Like?
In all honesty from the first spray I really liked Coach Green, I mean really liked it a lot. You're hit with this fresh spicy tangy green note, which is the juicy kiwi smell along with a hit of bergamot.
The middle has geranium and rosemary alongside cedar and moss in the base, and I think these notes work perfectly well with each other.
It's a green spicy scent with the citrus hints really shining through, with a similar sharpness you get from something like Prada Luna Rosa Ocean or Dior Sauvage.
Once you smell it you initially think, "yes this is an attractive scent". The balance of the scent really hits you and pulls you in, in a kind of seductive way.
Although the notes are different from Sauvage I definitely feel it has that vibe, but this is a more green spicy fruity and fresh take on it.
Overall I have to say I am quite impressed with this scent. It's not complicated or sophisticated, but it does what it's supposed to do which is to make you smell nice.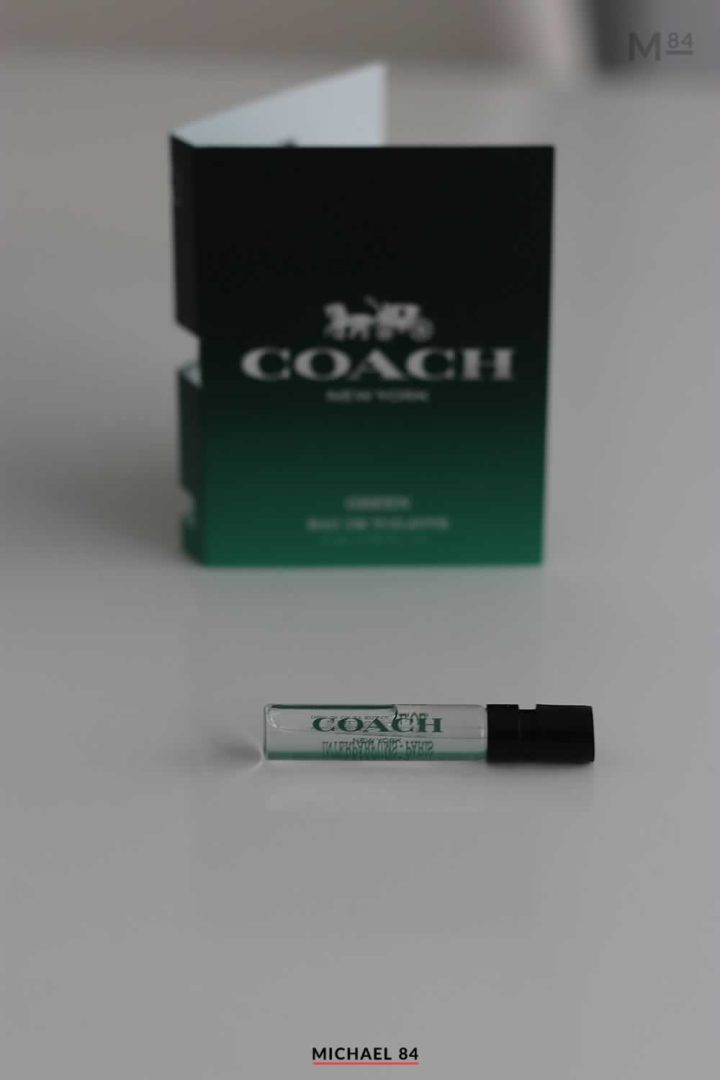 Is Coach Green Eau De Toilette Worth It?
One of the biggest factors about choosing a fragrance is the price. Coach Green Eau De Toilette is priced at £33, £49, and £68 for a 40ml, 60ml and 100ml bottle respectively.
For a price of £33 for 40ml, I think this is worth it. To wear this throughout the summer a 40ml bottle will be the one to go for, and could last for a few summers. For the larger price-points the cost does go up, and there's better scents on the market at those price-points.
But for me the point of this would be to add to a collection or just to use in the summer, so I can see this being good value at the £33 mark for a signature fragrance for summer.
I've already bought a couple of fragrances in recent weeks and have plans on at least one more for summer, so I may not go all out for a full bottle. But I may change my mind, and if I were looking for a new summer scent and I didn't already have some lined up, this is a serious contender.
Let me know what you think of this one, and don't forget to read the other fragrance reviews if you're looking for a new scent. Browse through 100s of reviews of the latest and greatest men's fragrances, and don't forget to let me know what you think of Coach Green Eau De Toilette.