I got YSL La Nuit De L'Homme EDT today, and I absolutely love it! It smells so nice, it could be my favourite Fragrance of this year.
It is really hard to describe smells sometimes, and this is one of those. It is a darker smell, more intense and a little bit woody, but not too much. It is not fruity/citrus, which I am not the biggest fan of, but is not too heavy. I would recommend this to be worn on a night, maybe not as a day scent, because it is a little strong, but it depends on how you like to smell.
I think it is so nice! 😀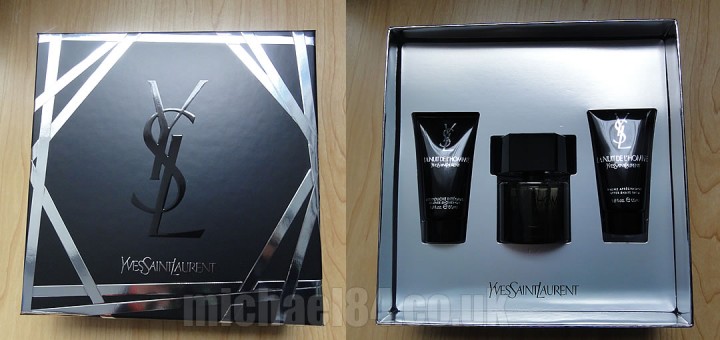 As it is Christmas time of year I got a gift set which was the same price as the bottle, which is 60ml. Included in the gift set is the usual aftershave balm and shower gel.
I originally went to have a smell of the YSL L'Homme Libre, which is also very nice, but more light. I will get that for Christmas,  and bought this today.