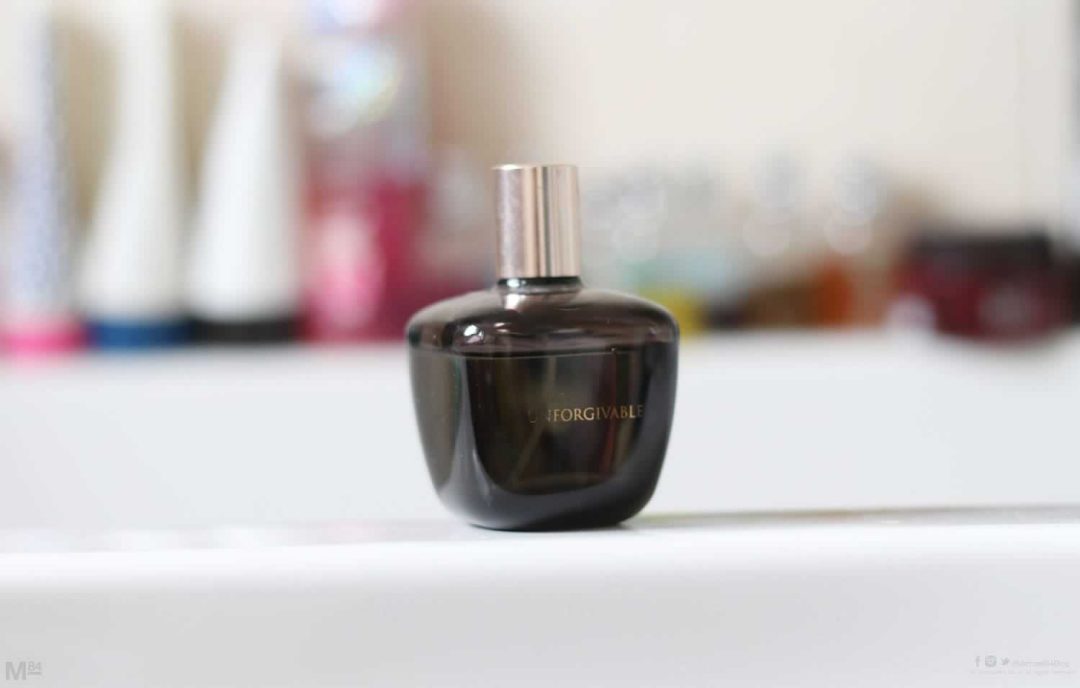 This week's fragrance review is a pretty big trip down memory lane. I'm taking a look back and smell of Unforgivable For Men by Sean John.
An oldie, but was it a goodie?
Here's everything you need to know.
If you think the name sounds familiar, you'd be right. Sean John is Puff Daddy aka P.Diddy, and Unforgivable is a fragrance he released. I got this back in 2006, when it was released, and I believe it was the first scent under the Sean John name.
Diddy has actually recently bought back the rights to his own name, and now is in full control.
What Does Sean John Unforgivable For Men Smell Like?
Now let's get to the scent. It smells like quite a mysterious scent. It's aromatic, dark and slightly woody.
It has that boozy and smoky essence to it, quite masculine and definitely made for a night. It's not fresh or suited to wearing through the day, but on an evening it can work.
It's never been one of my favourites, and it could be because it's aimed at a more mature audience. I was a lot younger when it was released, and re-smelling it now as a more mature guy, I think I like this more.
A lot of celebrity fragrances have a bad reputation as they're usually seen as a bad, cheap scent mass produced for volume and don't smell good. Unforgivable is a nice aftershave that can stand up on it's own.
I think Unforgivable by Sean John has aged quite well. It's a dark and aromatic style of scent, and if you like those styles of fragrances, it's a pleasant smell.
When & Where To Wear Unforgivable For Men
Since Unforgivable is a darker type of scent, I think that it's best suited to evenings and in the cooler temperatures of autumn and winter.
It could be worn casually, but I think it has that elegant style to it which makes a crisp shirt and maybe a suit a good pairing.
The Sean John Unforgivable For Men Bottle
So the bottle. It's kind of an interesting bottle, as it comes in this plastic bottle holder kind of thing. I'm not sure why, but I had a thought it could be a nod to a champagne bottle you'd get in a nightclub being presented in a cooler or bucket.
Diddy and hip hop in general is known for crazy parties with full bottles of spirits and champagne, so it's a nice thought if nothing else.
Verdict
Overall Unforgivable is a nice pleasant scent, kind of undervalued by many fragrance lovers.
I believe this was discontinued, but who knows, it may now make a return or a new cologne may arrive with Diddy at the helm.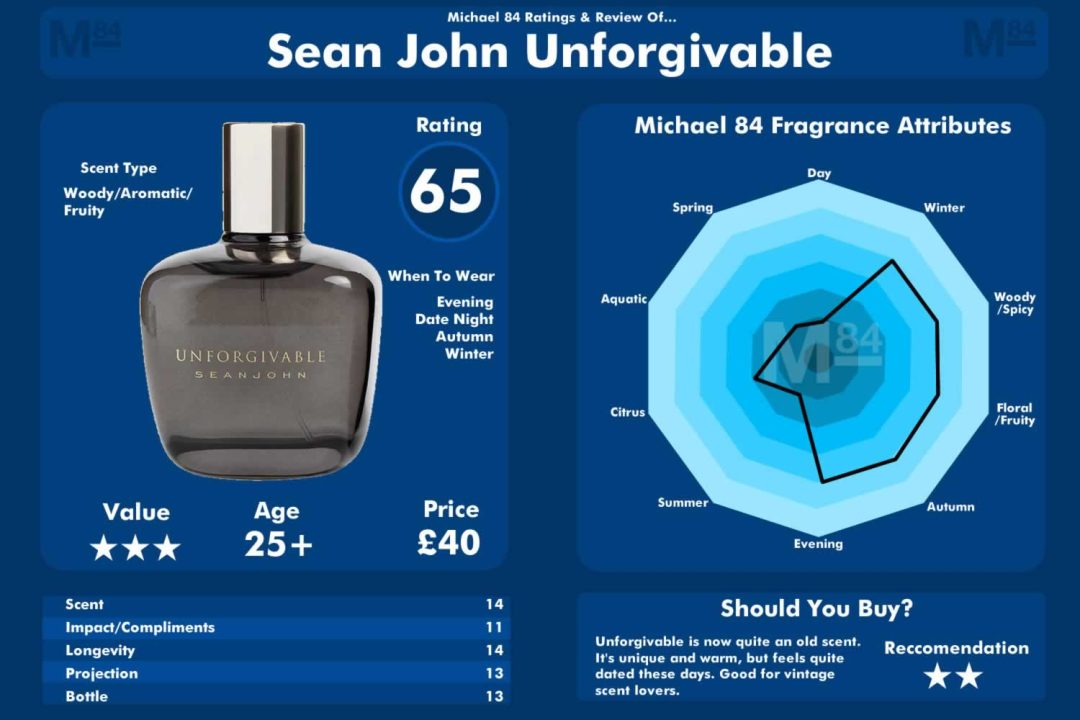 Longevity – Unforgivable is an EDT. You can get several hours with this one. Expect it to last 5-6 hours.
Projection – The projection is pretty decent. Those around you will be able to smell it.
Best season to wear – Autumn/Winter
Scent type – Woody/Aromatic/Fruity
Age Recommendation – 25 +
Best Worn – Evening, Casual
Top Notes – Basil, Citrus, Lavender
Middle Notes – Sea Moss, Cashmere, Iris, Clary Sage
Base Notes – Sandalwood, Amber, Tonka Bean
If you have tried this cologne or are a fan please let me know. As always you can find more fragrance reviews in the blog, where I have 100s of aftershaves and scents you can check out and read up on.