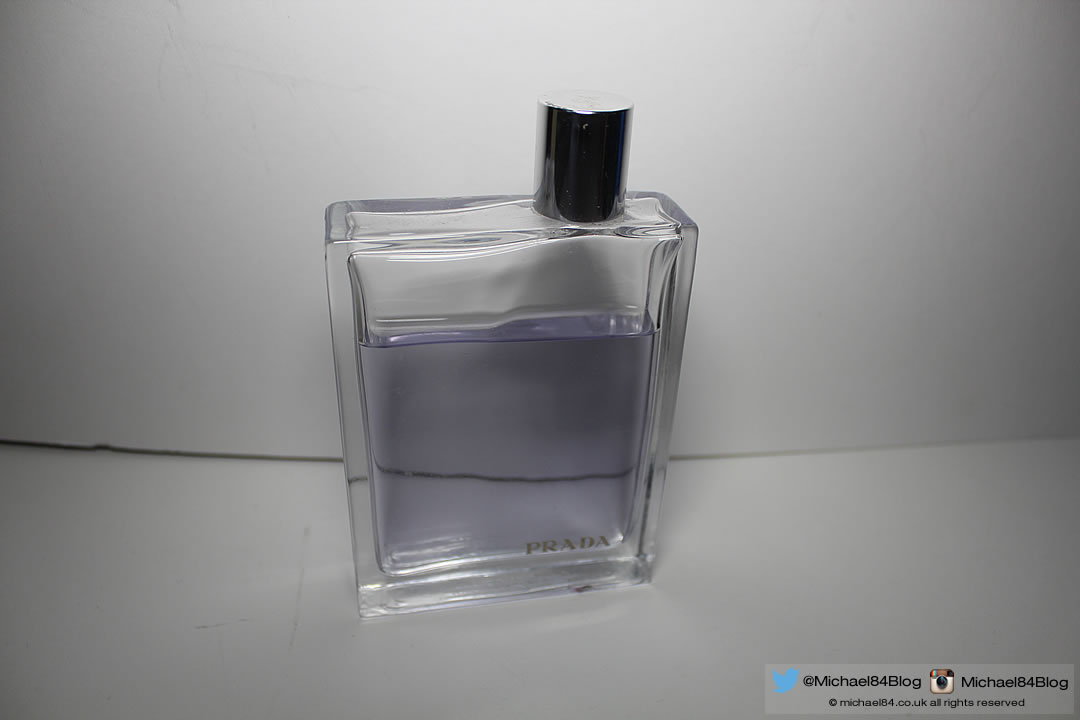 Another visit to my old fragrances and this is Prada Amber from around 2006.
Despite it's really nice smell it's another which I have not used a great deal, partly because at the time there were so many other ones I liked better, and partly because it's not a spray bottle, rather an old fashioned proper aftershave style of bottle which I like less.
The bottle is a tall, slender type of glass, rectangular in shape and transparent. It's a complete minimal type of look, with only the PRADA wording to the front, and no other markings.
The scent is quite powdery, fresh and aquatic, but also slightly warm and aromatic at the same time. It's very light, and has a clean style of smell to it, making it very non-offensive which would work well in a more formal situation, or day wear at school, work or Uni.
The projection is not very big, so people will not smell you from the other side of the room, which has it's good and bad points.
Best season to wear – Autumn/Winter
Scent type – Woody/Musky/Oud
Age Recommendation – 25+
Best Worn – Evening, Formal, Casual, Out With The Boys
Top Notes – Mandarin, Bergamot, Cardamom
Middle Notes – Patchouli, Tonka Bean, Vanilla
Base Notes – Vetiver, Neroli, Orange Blossom, Saffron, Suede