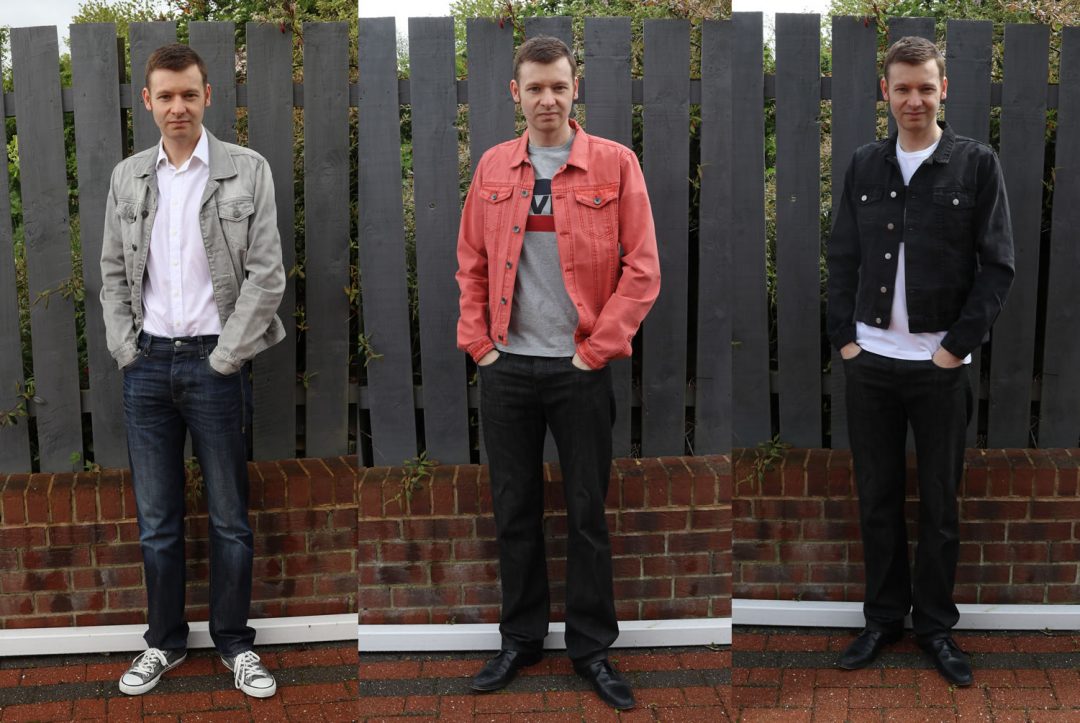 Where did August go?
The summer is officially over, but it feels like it barely started. We definitely didn't have the weather, but this month it seems that we're getting August weather.
Still, it was a pretty decent month in terms of fashion and lifestyle on the blog, with plenty of updates to read.
Last month I talked about TV, fragrances and how to style your summer wardrobe.
These are the highlights and the roundup for fashion and lifestyle for August 2023.
How To Style A Denim Jacket
I kicked off this month with a style guide, what to wear with a denim jacket. Wearing a denim jacket is one of my go-to pieces when I need to wear a jacket in the summer.
They are fashionable and you can style them up as well as down. They are one of those pieces that you can wear as part of an edgy look, and this summer in particular I got plenty of use out of my denim jackets.
I go into what I wore with my denim jackets, and which colours look best with them.
How To Style A Black T-Shirt
One of the most versatile t-shirts you can wear is a black tee. I own so many, so writing a guide on how to style a black t-shirt seemed a no brainer. It's an updated guide which features 9 ways to wear a black t-shirt. From the smart casual occasions to the more edgy and laid back looks, I showcase some outfit shots featuring my black t-shirts.
Most Stylish Football Managers
August means one thing: The football season is back! We're back into football and of course that means the Premier League. I have updated my guide on the best dressed football managers with the famous faces along with the newcomers to the league.
How To Dress For Hot Weather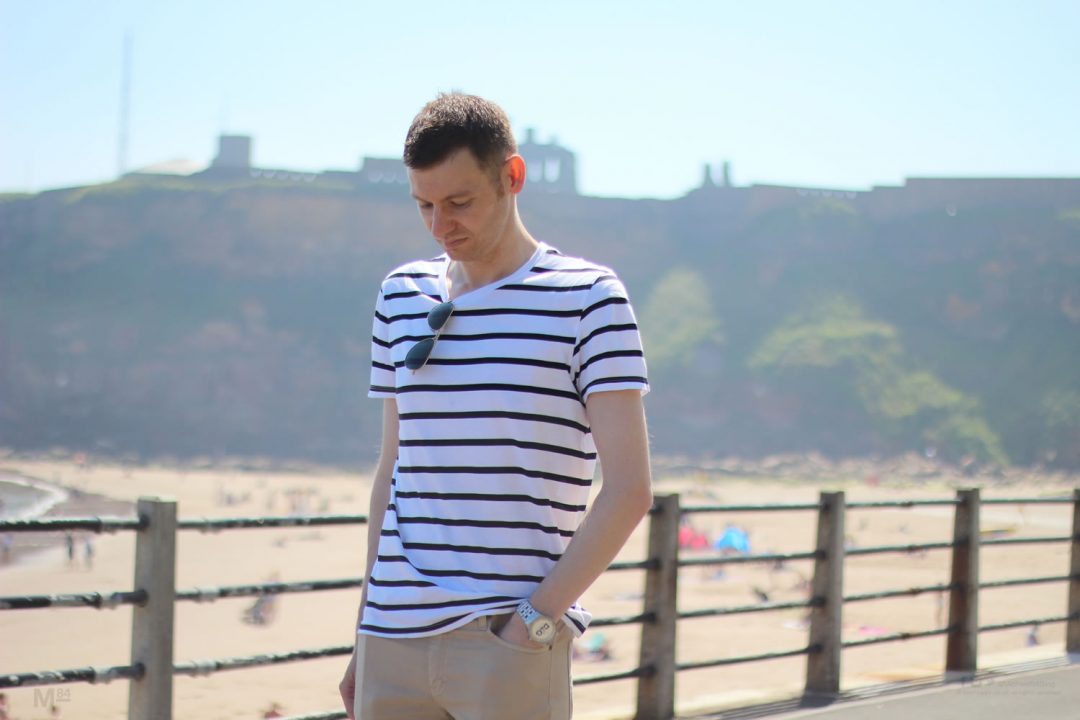 It's a guide that we could do with right about now, what to wear in hot weather. We had some use for this at the start of the summer, but there wasn't much call for it. Now we can revisit the blog post and take a look at the best clothing to wear when it's humid.
Viktor & Rolf: Spicebomb Infrared Parfum Review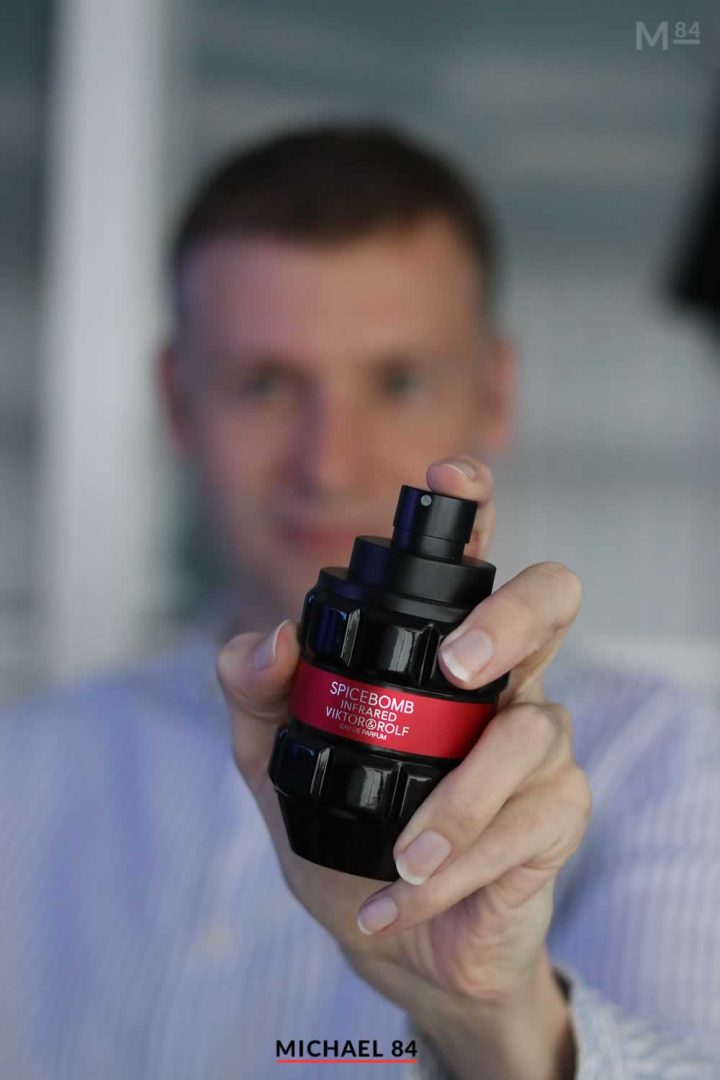 For August I reviewed a brand new fragrance, Viktor And Rolf Spicebomb Infrared Parfum. It's a really nice masculine scent that has a warm feeling to it which will be perfect for going into autumn and winter this year.
The Best Trainers For August
A month can't go by without a trainer update, and so these were the best new trainer releases for August. There wasn't too many that caught my eye, but there were a couple of pairs. These were the best Nike and Adidas had to offer before getting into the autumn season.
Cruel Summer Season 2
For around 10 weeks or so I was absolutely captivated by Cruel Summer season 2. If you read my blog you'll know that I watched the first season a couple of years ago and it was brilliant. The second season is just as good, maybe better!
Dramatic, thrilling and everything in between.
The Most Binge Worthy TV Box Sets Right Now
The past month there has been some brilliant shows that have made a return which I love. That calls for an update to my binge worthy box sets post. New series of Billions and Winning Time have started this month, and if you did miss Cruel Summer or The Bold Type they have been given a new lease of life because they're now on E4 and BBC iPlayer respectively.
How To Style A Blazer With A T-Shirt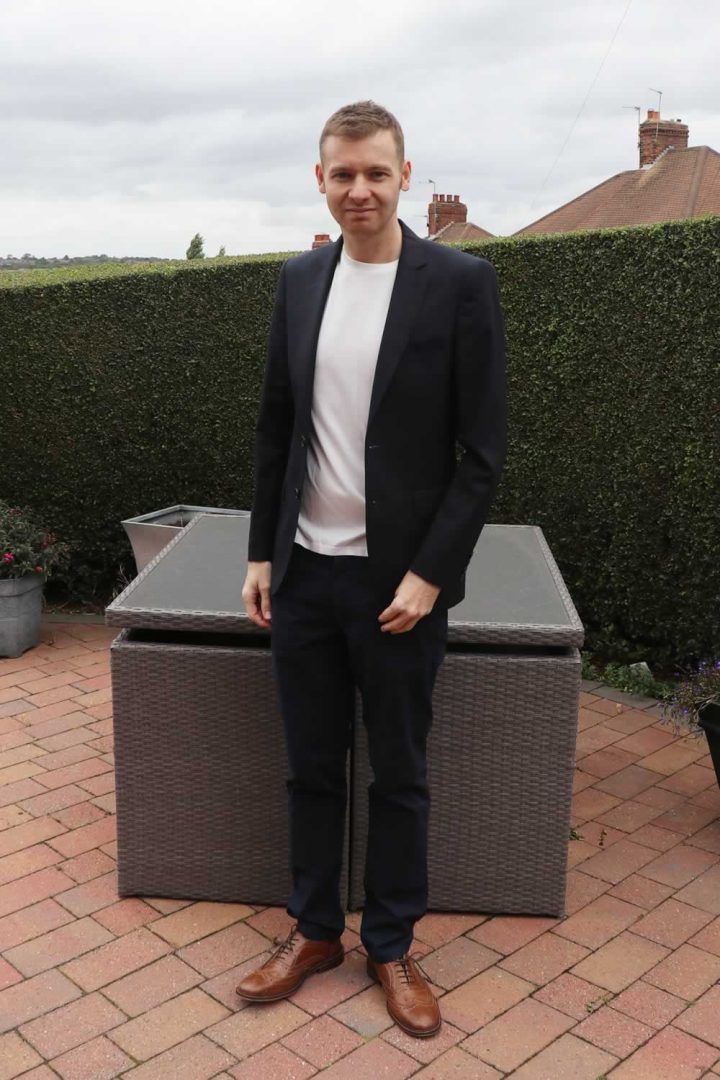 When you want to throw something over your t-shirt and add some smart style, what do you do? Wear a blazer. The blazer t-shirt combo is something that you can wear to add a little bit of sophistication to a plain t-shirt and make it look the part. I go into how to style it, and what to wear on your lower half including shoes.
Verdict
And there we have it, the latest from Michael 84 on fashion and lifestyle for August 2023. It's sad that summer is officially over, but with the weather currently you'd never know it.
September means the start of autumn officially, and there's going to be lots of autumnal content in terms of style updates for the season coming up.
Previous Months Blog Roundups