Ever since I started writing my Newcastle Bar reviews I have had an amazing response from local people who go out every weekend, and those who live outside the city, some even the country, on what bars are the best, which they should go to, and which bars in Newcastle would I recommend. But what makes a good bar? If you ask 10 people in Newcastle, you're likely to get different answers. That's because Newcastle has a hugely diverse drinking scene; The more popular of recent years has been the Diamond Strip, but there's also The Gate, The Quayside, The Bigg Market, Grey Street area, The Central Station and more. There's also different styles of bars too, from pubs to cocktail bars and late night music bars, traditional party bars and modern gastro late night establishments.
This is my take on the top 10 bars in Newcastle, and they all have to meet a certain criteria. First of all the drinks; It's why we're there in the first place. Do they have a good range, and do they do them well? Then there's the price, is it worth the money? The style of the venue is next, and of course customer service and staff is paramount, nobody wants to go out for a good time and be met with horrible staff. So here they are, the best bars in Newcastle, in no particular order.
Top 10 Bars In Newcastle
Alvino
Why? – Alvino is a cool, chilled out place in Newcastle, on Pilgrim Street which is not overrun by people, and although it can get really busy at peak times, you're unlikely to have to queue. They play a mix of cool background style music, there's a good selection of drinks including cocktails and beers. I really like the layout of the place, over 2 floors there's plenty of seating, then there's the terrace. This is super cool and a great place to go and chill on a Summer night.
Location – 88 Pilgrim St, Newcastle upon Tyne NE1 6SG | Twitter | Website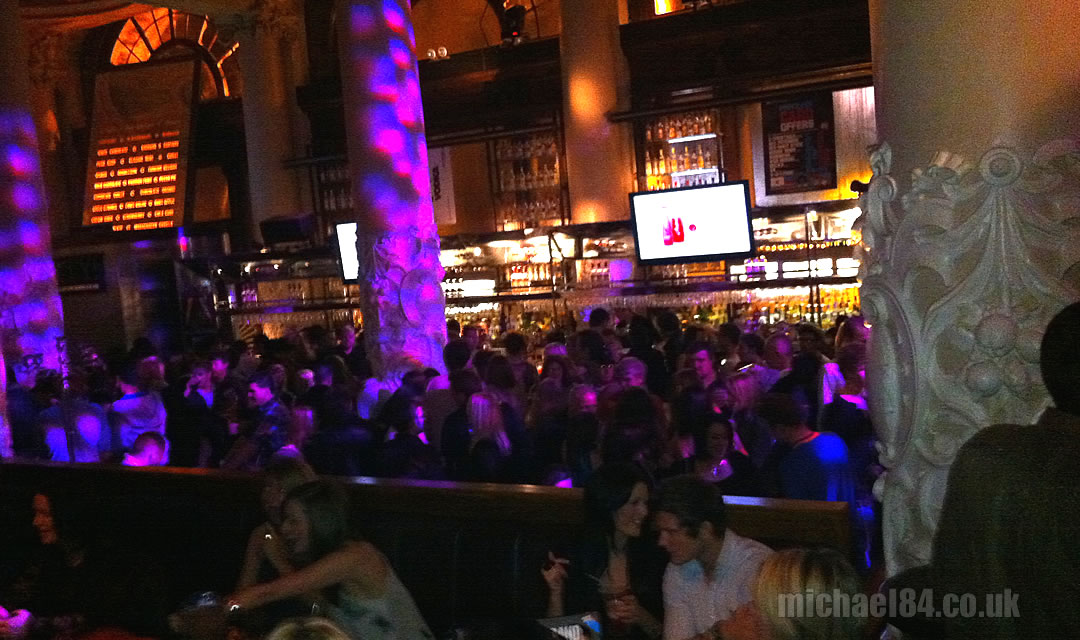 Revolution
Why? Revolution sell alcohol, and when I mean alcohol, I mean they don't skimp on it. Their specialities are cocktails, pitchers of cocktails and racks of shots, and when you buy one, you get exactly what you want. If you've ever had a cocktail in here you'll know it, because you can taste the alcohol, unlike some places in the town which you have to wonder where the alcohol actually is. They do sharing pitchers, you can get a rack of vodka shots which they do a huge range including plenty you'll not find anywhere else. The building, a former bank, is amazing, there's simply nothing like it in Newcastle. The music is good, and there's a nice mix of people too.
Location – Collingwood St, Newcastle upon Tyne, NE1 1JF | Twitter | Website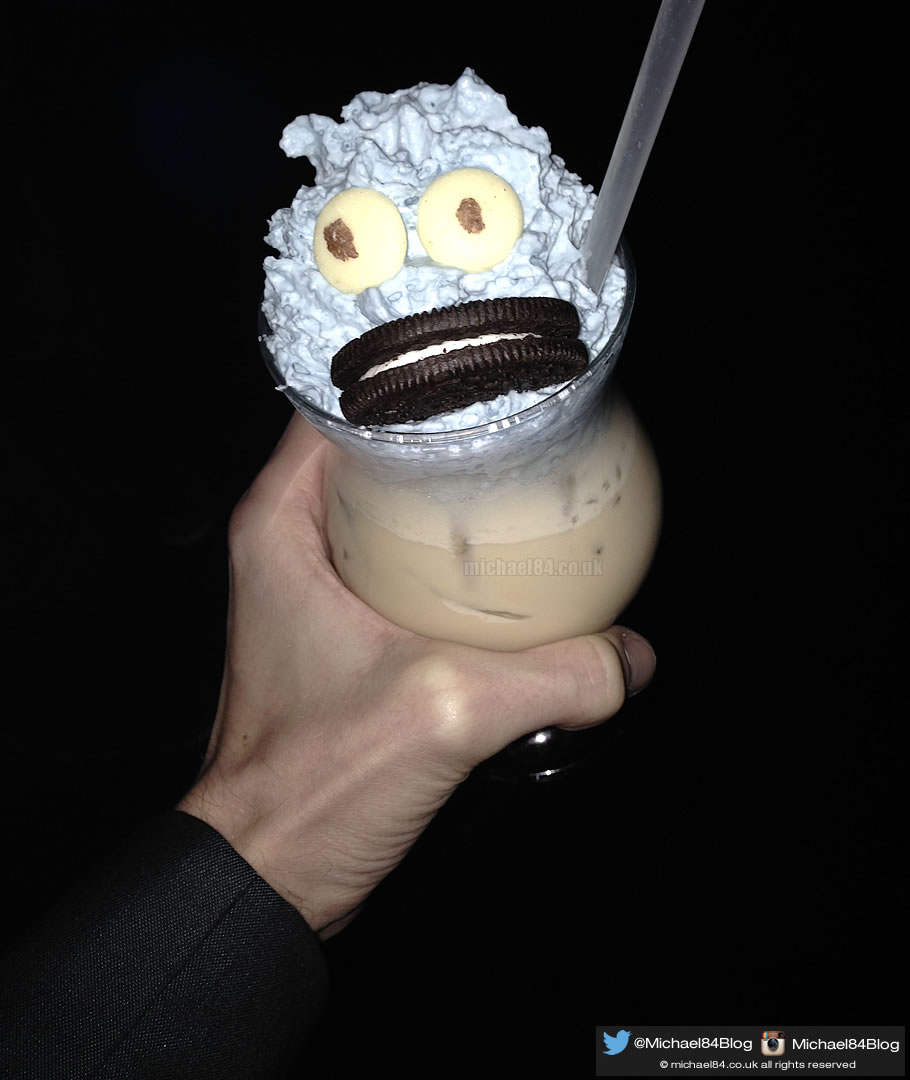 Jalou
Why? Jalou specialise in cocktails, but they are cocktails with a difference, and they're so good too. They do the Cookie Monster and Poppin Candy, both really nice and you'll not find these anywhere else in Newcastle. The music is good, there's a bit of a dance floor if you like to dance, booths and seating areas inside, a seating area outside, and there's also a nice selection of the usual alcohol you'd expect to see in any bar. Free entry, it's a late bar open until 2AM at the weekends, with last entry at 1AM.
Location – Neville St, Newcastle upon Tyne NE1 5DH | Twitter | Website
Tokyo
Why? Tokyo is another cool cocktail bar in the town, with quite a small bar on the ground floor which is usually good to just chill, with a bit of random house music usually being played by the DJ. Upstairs is where the place really opens out, literally. The small bar area is met with quite a grand terrace, perfect in the summer, and also not bad in the Winter with the heaters on too. They seem to be selling a bigger range of the usual bar drinks you'd expect to find in a bar along with their cocktails. It can take a little bit of time to get served here on occasions, which is a slight let down.
Location – 17 Westgate Rd, Newcastle upon Tyne NE1 1SE | Twitter | Website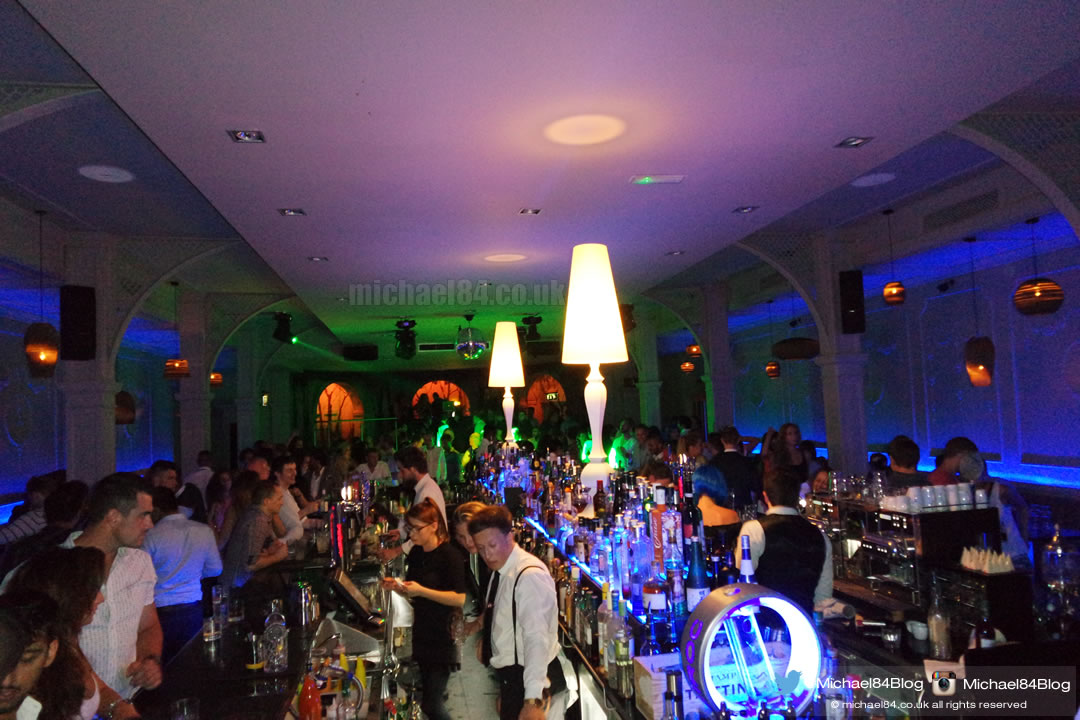 Bonbar
Why? Bonbar is a newer bar, located in the Old Assembly Rooms. It's geared up towards more of a late night crowd, with good music and plenty of drinks. When you go in you're greeted with the bar right down the middle of the room, with plenty of seating and cool booths all around. It looks and feels quite grand, with an outdoor area to relax and chill, and a VIP room called the 467 Club if you want to spend a fortune in peace. You won't want to, the main room is cool and you can spend a few hours here with friends, and it's open until 4AM.
Location – The Assembly Rooms, Fenkle St, Newcastle upon Tyne, NE1 5XU | Twitter | Website
The Quayside Bar
Why? As the name suggests, The Quayside Bar is right on the Quay which is a really nice location in Newcastle. There's a huge courtyard at the front with seating, great for the summer and there's plenty of tables and seating around the back with views overlooking the River Tyne. Inside there's a couple of small nooks to chill out with your friends in, so you're covered in terms of space. It's a Wetherspoons pub, so it's not expensive, and a great bar to start in down the Quayside.
Location – 35-37 The Close. Quayside | Twitter | Website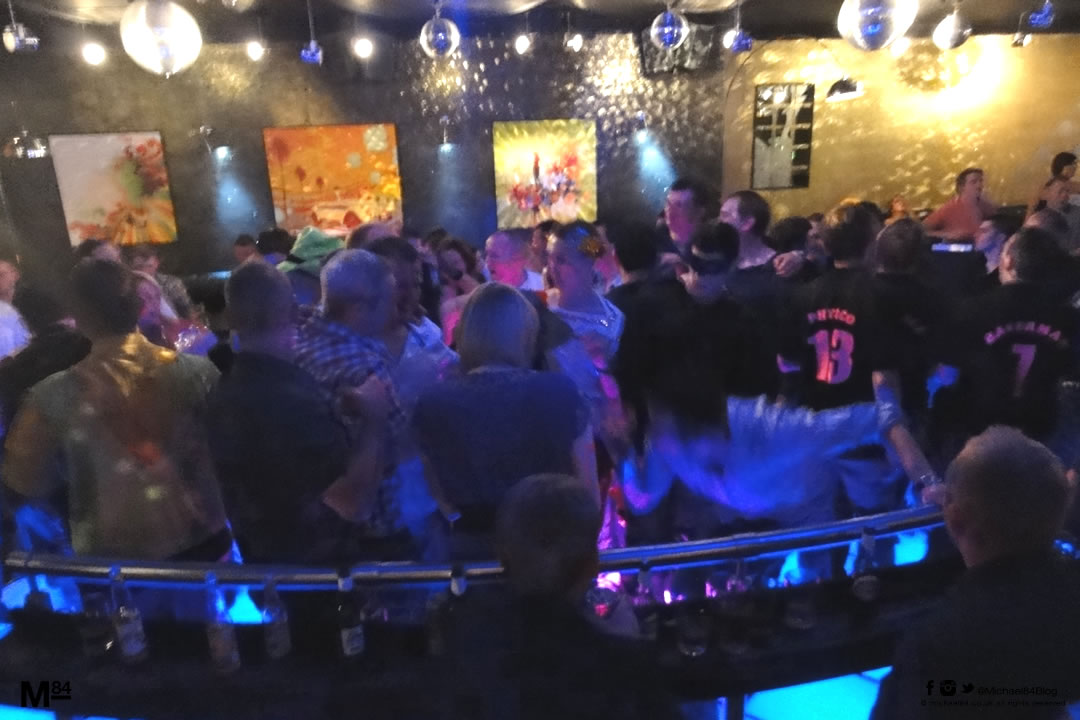 Tiger Tiger
Why? When Tiger Tiger is fully open, it's huge. There's the whole downstairs which is big in itself, with brand new VIP style seating. You'll find 7 different rooms over three floors, the place has everything you could want and more; With an 80's themed room complete with disco ball, VIP karaoke, pop, and beyond the curtain is what we used to call the club, now called the white room. If you want a taste of every kind of club under one roof, this is the place. You can be here for hours and you won't get bored.
Location – The Gate, Newgate St, Newcastle upon Tyne NE1 5RE | Twitter | Website
Union Rooms
Why? The Union Rooms is a Wetherspoons pub, which means it's cheap, but it's far from nasty. In fact it's nice, it's usually always busy, and they do a large selection of drinks. It's close to the Central Station and close to so many bars, which makes it a perfect meeting bar.
Location – 48 Westgate Rd, Newcastle upon Tyne, Tyne and Wear NE1 1TT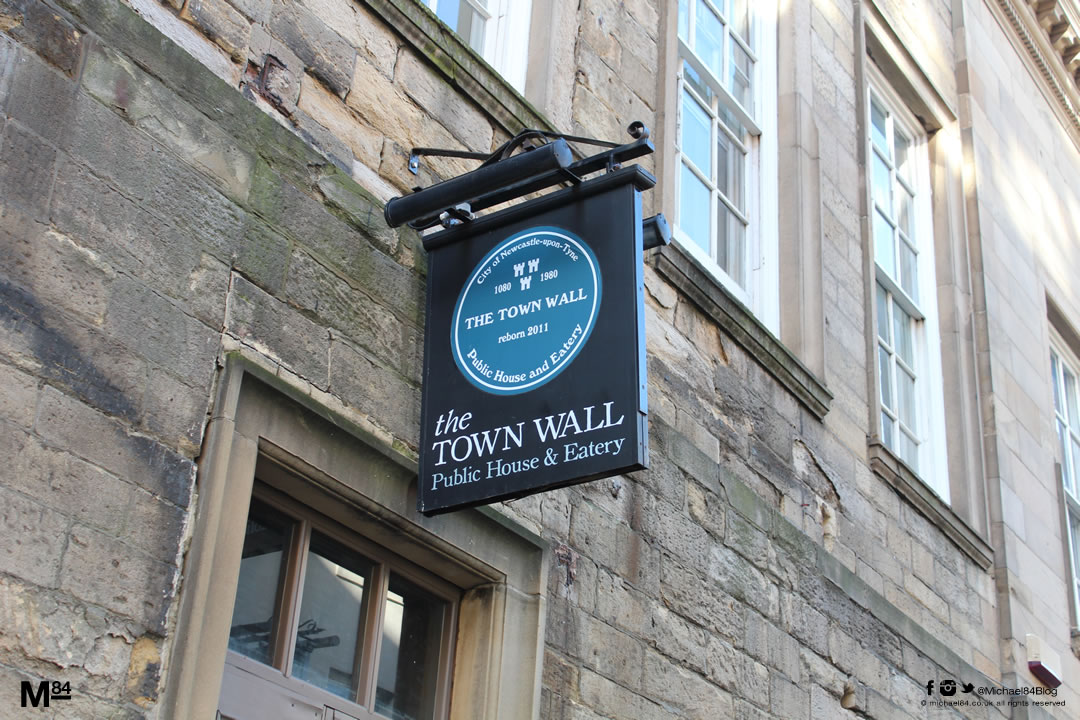 The Town Wall
Why? The Town Wall, aka The Toon Waal is a bar for friends. It's like your traditional local pub, but it's a large city centre bar, with large seating areas and a smaller snug style room. There's an extensive list of beers including their own Toon Waal Ale, as well as all the drinks you'd expect to find in a pub.
Location – Pink Lane, Newcastle upon Tyne NE1 5HX | Twitter | Website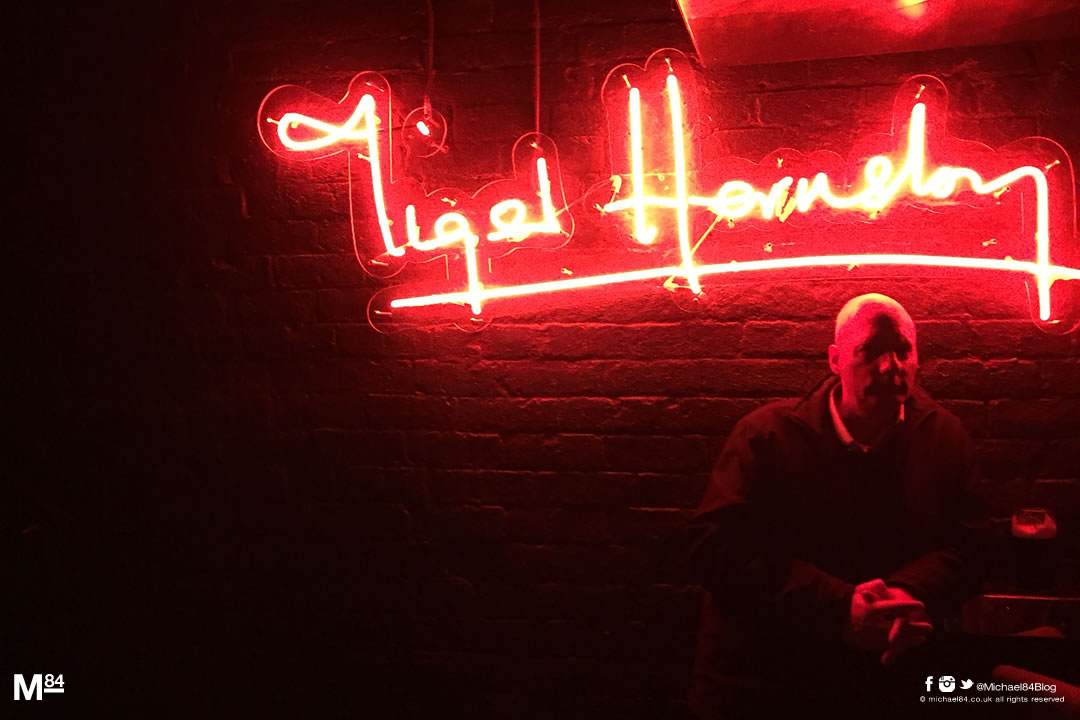 Tiger Hornsby
Why? Tiger Hornsby has a bit of history to it; I remember when this was Julies 2, Newcastle Quayside was the cool place to drink, and this establishment was the place to go. I never actually went when the bar was Julies 2, since I was only 17 😉 It became Blue and I loved the place, we went all the time, probably not enough, and then it closed. It is now back, with a cool, more chilled out vibe, while keeping that Saturday night feeling.
Location – 8-10 Close, Quayside. NE1 3RE| Twitter | Website
BONUS BAR! For The Beer And Real Ale Enthusiasts
Bacchus
Why? The Bacchus is a favourite among beer drinkers and has been voted the best bar in Newcastle on numerous occasions, primarily because of the sheer number of beers they have available, from all over the world including the best name for a beer, Hadouken! (Yes, it lends it's name from Street Fighter). If beer isn't your thing they do a large selection of spirits, so there's plenty on offer for everyone. It's another bar to go to with your friends, sit down with some good alcohol and chill in a grown up setting.
Location – 42-48 High Bridge, Newcastle upon Tyne NE1 1EW
That concludes the Top 10 bars in Newcastle. I have included the best of all worlds; From the best cocktail bars Newcastle has to offer, to the establishments which take beer to a new level. There's places to party and let your hair down, and neighbourhood style bars in the middle of the city to relax in with your friends. Remember if you're looking for a bar crawl, you can try my Newcastle Diamond Strip Bar Crawl, which will definitely give you a great night out 🙂 If you're a guy, remember to check out my what to wear on a night out guide, which will give you some tips on how to dress when out in Newcastle. Newcastle has well over 100 bars just in the city centre, so condensing them down to a top 10 is obviously no easy task, and there's plenty of other brilliant establishments which aren't featured here.