Saturday, 3rd July, 2021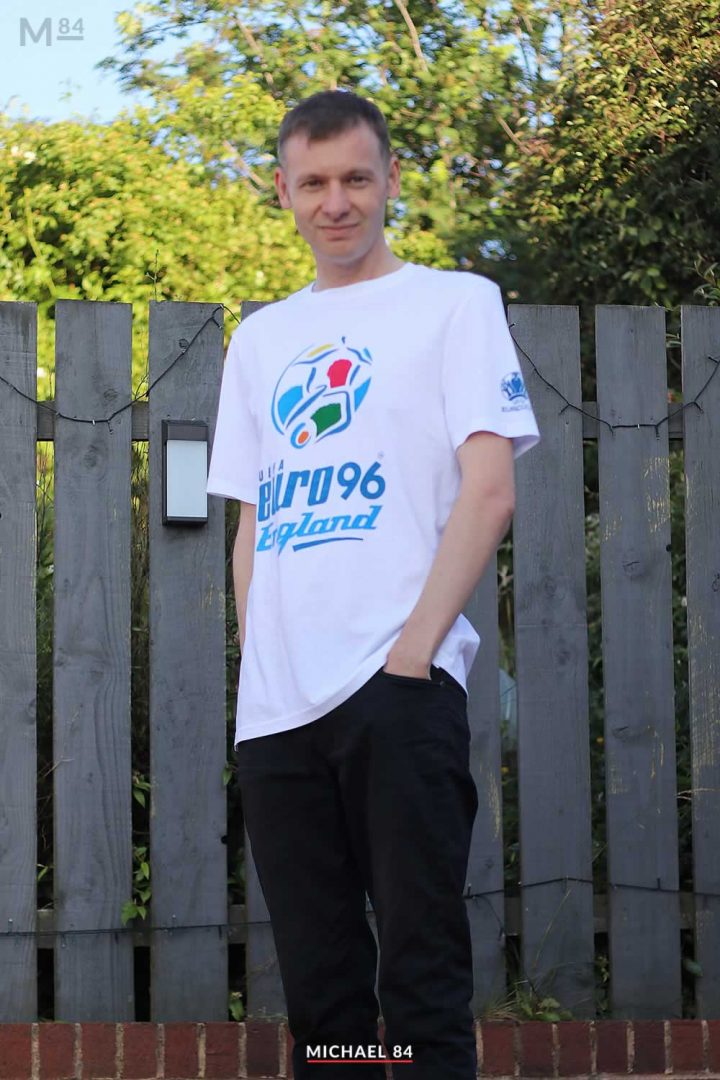 I have just about recovered from watching Euro 2020 last night! ICYMI Spain are through to the semi finals and will play Italy. But the games in the Euros come thick and fast, there's two more today.
My outfit of the day is this: The Euro 96 T Shirt. No, you haven't gone back in time, this is an iconic T Shirt design which has been officially reissued for Euro 2020 this year.
When I saw it I thought I had to have it. The logo is the official logo from the Euro 96 tournament, and unless you've been living under a rock, it will be familiar.