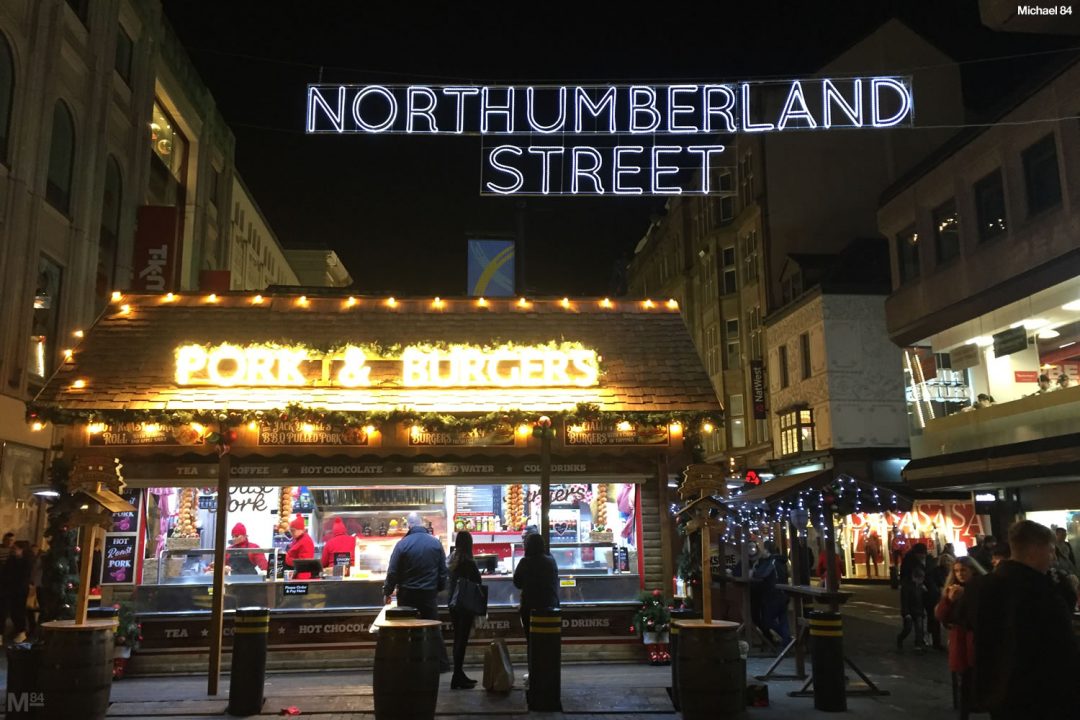 For the past few weeks Newcastle Christmas Markets have been in the town, and I decided that I would go and check them out.
Here's some pictures, and information about the Christmas Markets in Newcastle this year.
When they announced that they would extend Newcastle's Christmas Market, I was excited. I thought it would be a great thing for the city. But then I later found out that the council had basically sold the rights to the markets to a company based in Nottingham. So we're already off to a bad start.
Then there's plenty of stories around on social media about local traders. To cut long stories short, they aren't happy about it, for a variety of reasons.
When I think of a Christmas market, I think of continental stalls with European goods, food and drinks, mixed with local traders. There should be some food and drink, along with cool little things to buy.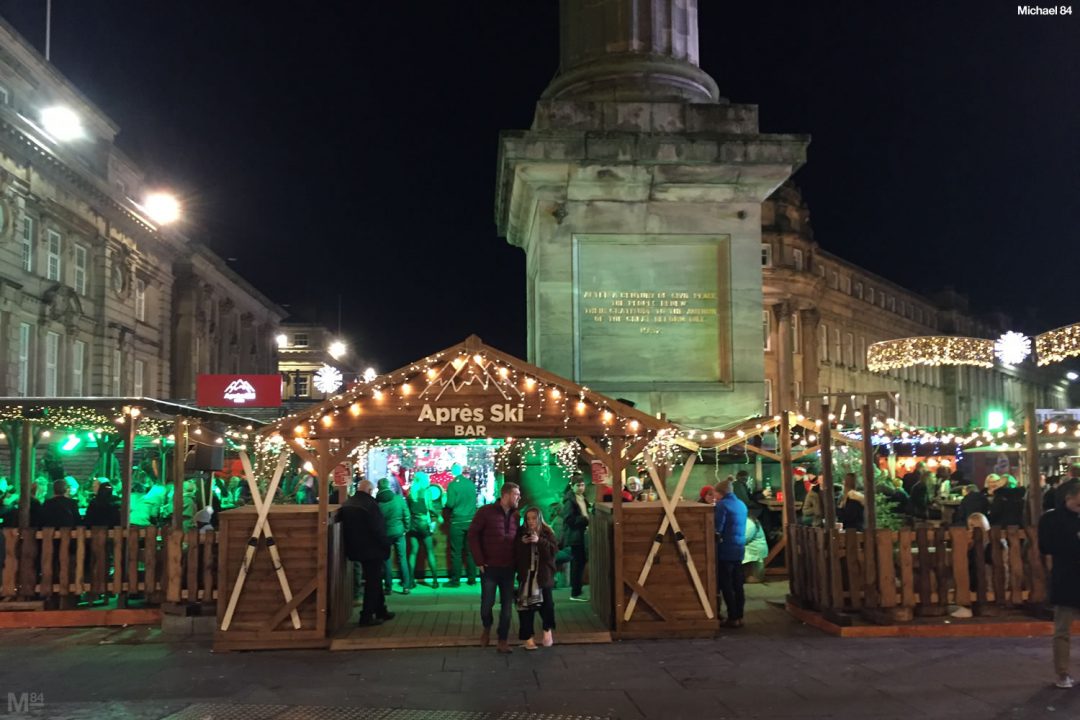 Location
Since it's been expanded, the Christmas market has taken over much of the city centre. The main street for buses, Blackett Street, has been completely shut down, which means that if you're getting a bus to the centre, it's a bit more of a walk.
The market covers Blackett Street, and the top parts of Grey Street and Grainger Street, with one of the main focal points being on Northumberland Street. The entire centre of the street has stalls, back to back, so you have to walk up or down either side of the street (close to the entrances of all the shops).
The opening hours of the Newcastle Christmas Market are 10AM – 9PM
Price
It's not cheap. A lot of the food places are quite expensive for what they are. The Apres Ski bar looks and sounds like a great idea, but at £5 a pint, it's probably to be avoided, especially since it's a 30 second walk away from bars with cheaper drinks.
Churros will cost you £5, with most of the snack types of foods coming in at around the same price, for example a wrap at £6, and Yorkshire Pudding wraps £7. You'll find lots of places to get food, with plain fries setting you back around £3.50, or curly fries at Pork and Burgers at £3. A burger from Pork & Burger starts at £4, with a pork burger and onions costing £7.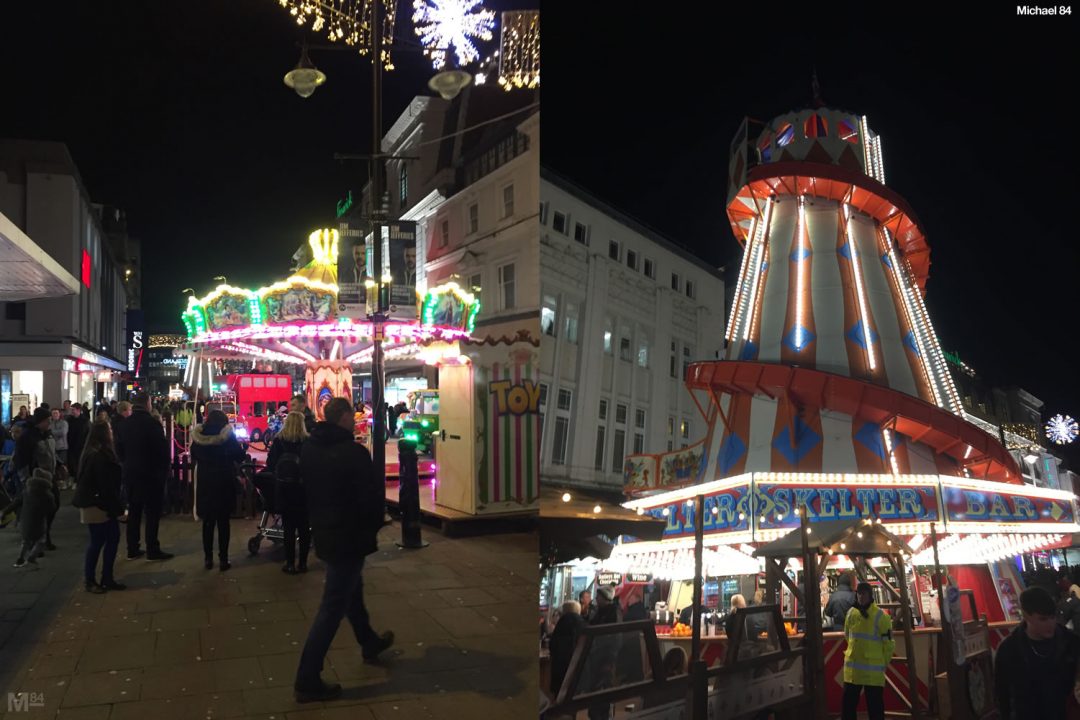 Rides And Attractions
If you have little kids then at least you can take them and let them have a bit of fun. There's a huge toboggan on Blackett Street which costs £3 a go (£5 for 2), the carousel costs £3, with a couple of other smaller rides costing around £2.50.
Food
The market is mostly about food, and there's lots of it. As I have already touched on above, it's mostly the same food over and over, with multiple stalls selling varieties of churros, crepes, burgers and sweet treats. There's a small in the air which can only be described as the same as going to the Hoppings, so if you like that vibe in a city centre, it's there for you.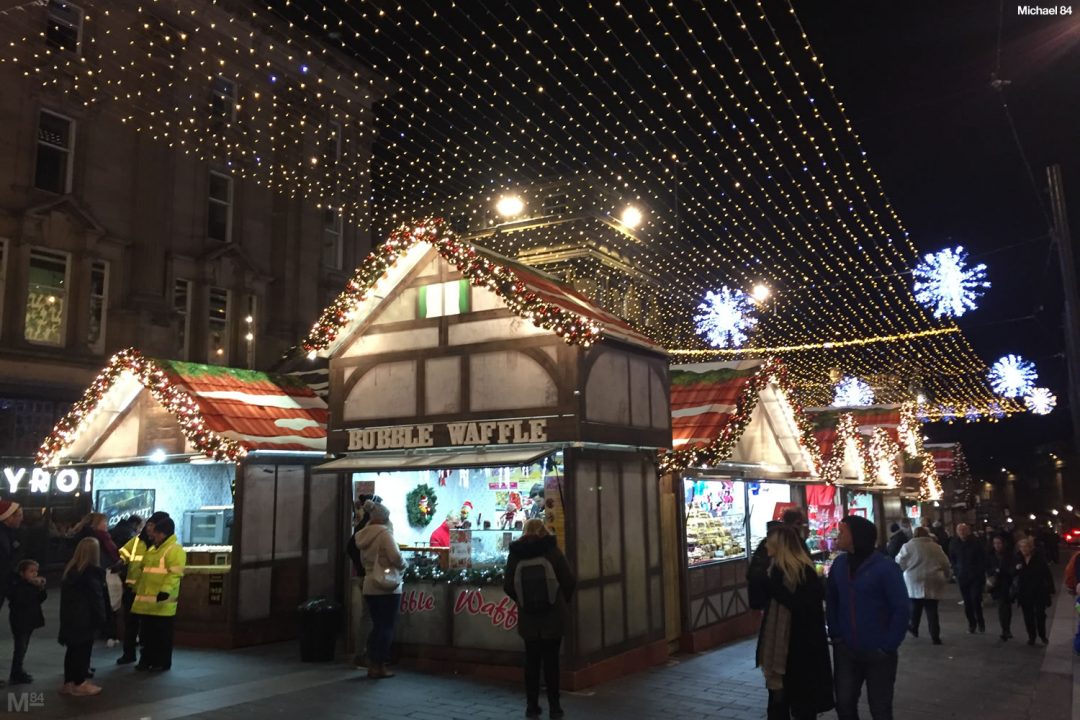 Stalls
There's mostly food stalls, with others selling various nick nacks, crafts, arty types of stuff and alcohol. You can find everything from bottles of gin and jewellery to cheese and soft toys.
One stall which did catch my eye was the one selling fake designer scarves (this is a fashion blog after all!), so if you want to rock a scarf which looks like a Louis Vuitton at a fraction of the price, Newcastle is the place to go (apparently!).
Is It Busy?
With places such as these, you want them a little bit busy, but not over-crowded. When I went, which was a Friday night, it had a reasonable number of people there, but it wasn't what I would call busy.
There were people around, but you could easily walk around. I was surprised and thought it would be busier, this was around 18:30 on a Friday night, and I thought that it would be more crowded, but it wasn't.
As you can see from the photos, a few of the main attractions had plenty of people, such as the Apres Ski bar. But the further up Northumberland Street you go, the less crowded it becomes.
If you go at the weekend it will be busier, but that is because it's close to Christmas on a weekend in Newcastle city centre. That's not a quiet place at the best of times.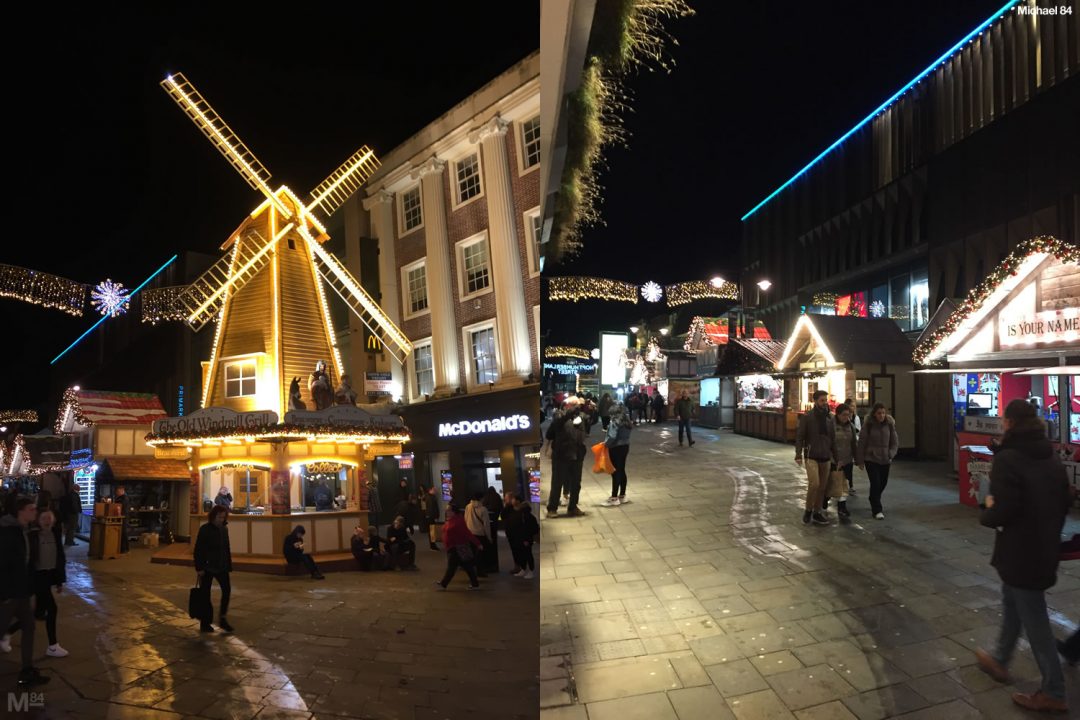 No Local Discount
Something I found out was that York Christmas Market stalls offer a discount to local people. This is a great thing, because it gives locals who actually live in the city, a reason to go and spend money at the local market – And the tourists, who have come to the city, pay the normal rate. A lot of cities do this, but it appears not to be the case in Newcastle.
This seems to be a missed opportunity, or just a way to extract as much money from the locals as possible.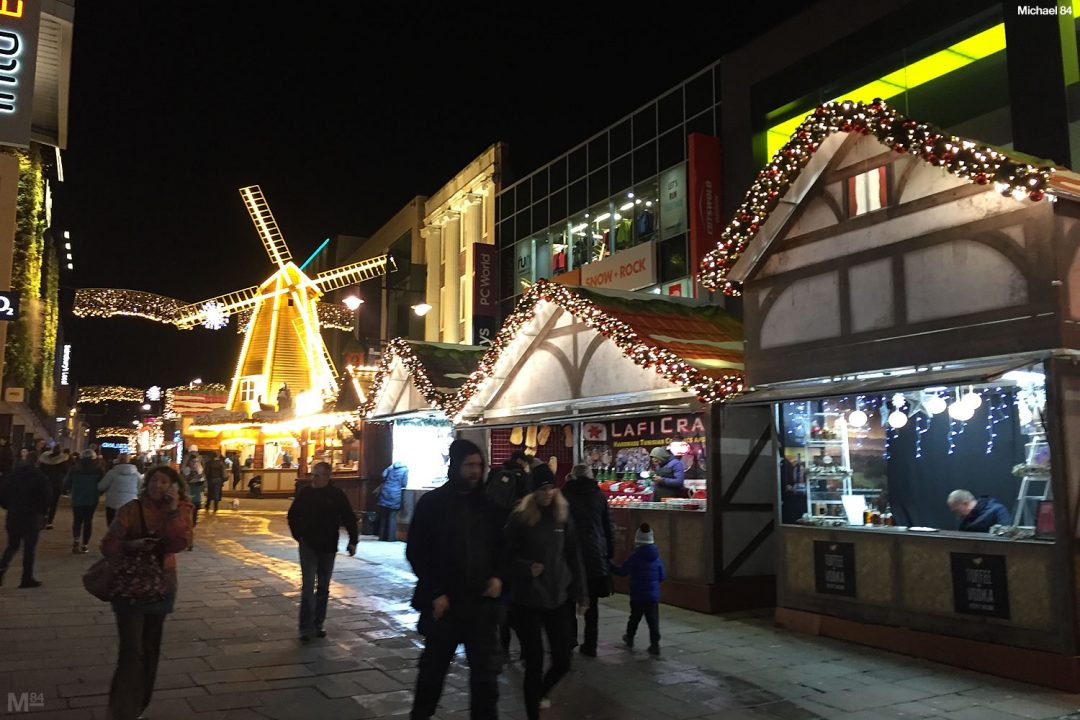 Verdict – Locals vs Tourists
I have a mixed verdict about the Newcastle Christmas Market. If you're a tourist, then it could be a nice little addition for you. For many locals, it's not. There's too many stalls selling the same things, mostly food, and most are not local traders.
That combined with shutting down Blackett Street, the main street for buses has left a lot of locals angry, especially those who are old, and have a longer than usual walk to their bus stop in the freezing cold.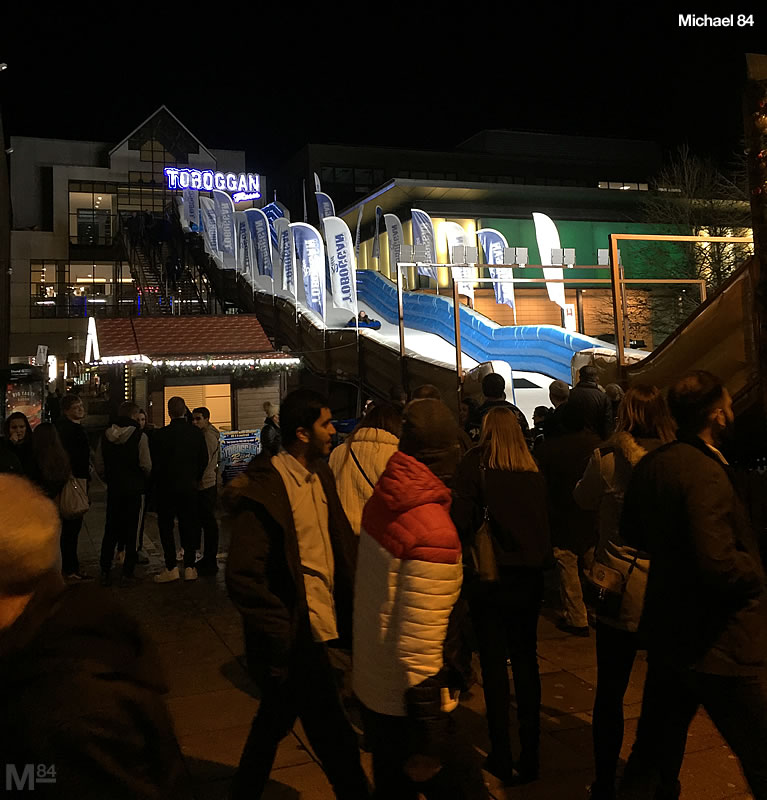 Combine that with taking over the busiest street in the town, Northumberland Street for 6 weeks, and you can see why many locals are angry. The street is busy enough, then add in Christmas shopping, Fenwick Christmas Window and now the market, and at peak times this will be a nightmare.
If it were in a different place, of which there are many, it might be better. Sad news if you're not happy with this, as Newcastle has "sold" the rights to the Christmas market to the Nottingham company for 5 years (with an expanded market for at least 3 years). If you like it then you're in for a happy few more years.
Some of the attractions look the part, the big grill tower and large windmill, but attractions like the toboggan ride look an eyesore from the outside.
Last year I thought the Christmas markets were perfectly fine, and were located on Grainger Street and Grey street, without Blackett Street and Northumberland Street being used, with more local and continental traders.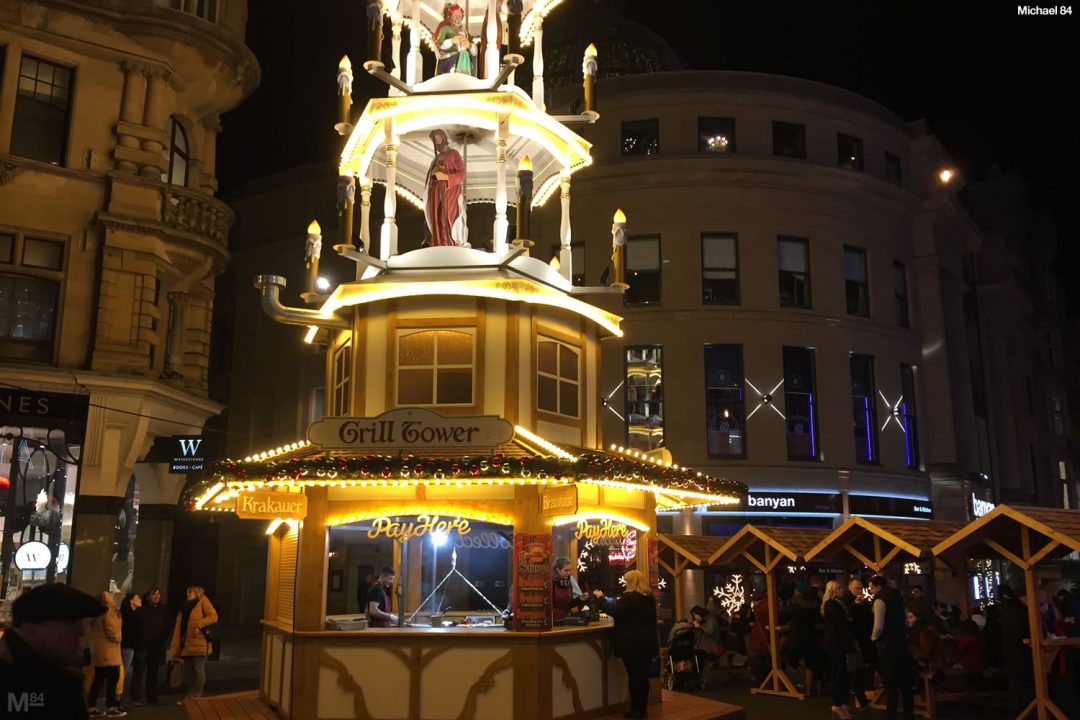 I suspect for many locals it will be a "been there" moment for the next few years. It was a nice change this year if you like it, it's nice for a walk around, but next year I won't miss it if I don't go. I might cover it on the blog if I happen to be in the City Centre, but it's not going to be a miss if I don't.
I ran a poll on my Instagram with the question, "Yes or No on the Christmas Markets being in Northumberland Street". Here's the results.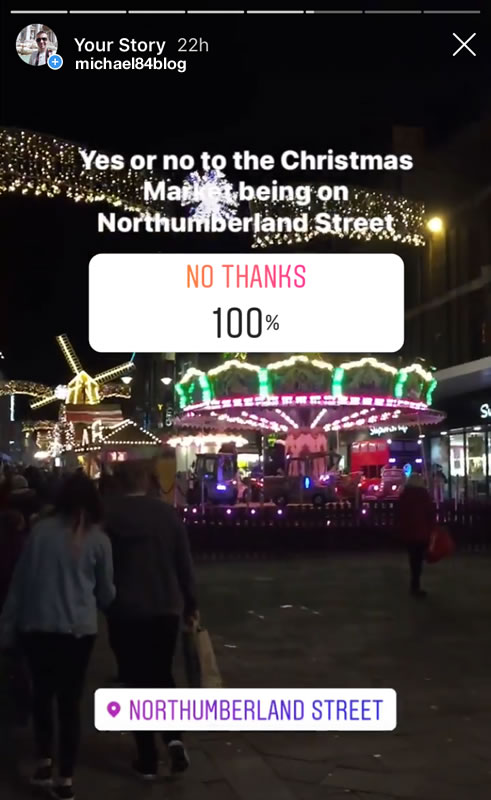 As you can see, it was 100% in favour of no. None of my followers thought it was a good idea.
Thanks For Reading...Want More? 🙌
Hi, I'm Michael 👋 I'd love you to subscribe to my newsletter for exclusive content & updates on my blog straight to your inbox. (No spam, I promise!)