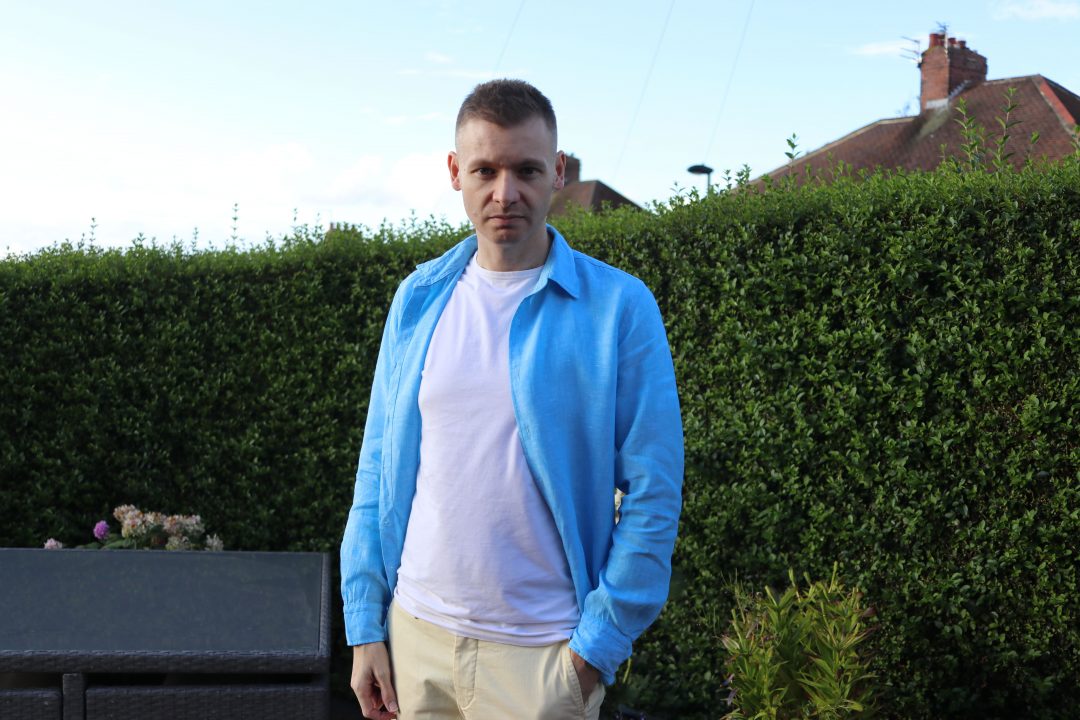 Hey guys I hope you are well! Summer is nearing the end, so I thought it was about time I shared this outfit idea, the Shirt and T-Shirt combination.
A really simple style to pull off, which combines a couple of simple items and looks really great this season, without too much effort.
For this look I've gone all Uniqlo. You may remember a while back I bought these at Uniqlo, that is the blue linen shirt, plain white T-shirt and these cream chinos.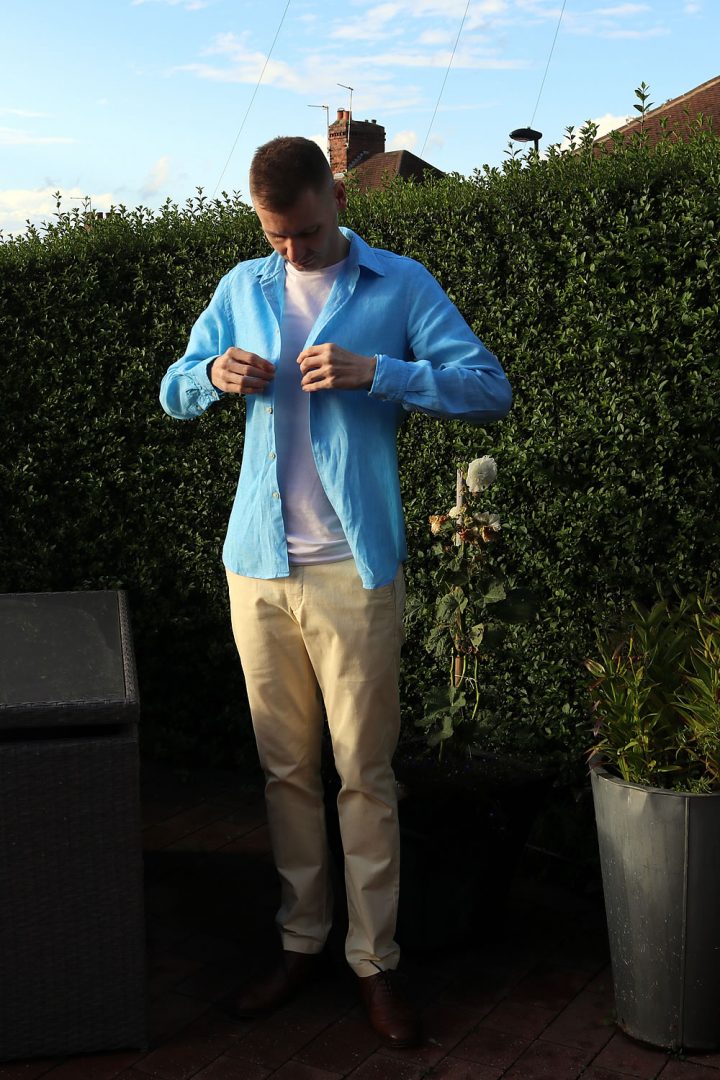 This colour palette is great for this time of year, I think that it's bright and vibrant, and is something different from the usual dark hues of blue, or the staple colours of greys and black.
The great thing about this look is that it's really easy, anyone can pull it off, and there's nothing much to it at all. This is how I styled this look, and I'll go through why I've picked the pieces I did.
Plain Long Sleeve Shirt
First up the shirt. It's from Uniqlo and is a long sleeve plain linen shirt in blue. First of all I have to talk about the colour which is a light, sea blue. What can I say other than it's great for layering, and works well for the white tee which I'll get on to.
Linen is perfect for layering because although they're good quality they are very thin and airy, so they'll not feel stuffy when layering.
I prefer long sleeves over short because they're obviously more versatile. You can go for this look with the sleeves rolled up, and occasionally I would, but this was taken in the evening so I kept the sleeves long.
Other shirts can work with this style, including check shirts which I've worn with great results.
It goes without saying that the shirt is worn open and unbuttoned, to create that layered look.
Plain White T Shirt
I think when it comes to layering items it's best to keep things as simple as possible. If you're wearing multiple layers of clothing you don't want a clash, and having patterns or a mix of colours can look odd and a huge mismatch of colour.
We all own a plain white T-Shirt, in fact we all probably own a lot of them, I know I do. It's possibly the most versatile item you'll ever own, that makes it an easy go-to item when choosing to wear a t-shirt under the shirt.
Chinos
For a laid back but smart look, chinos are a good piece of clothing to pull from your wardrobe, but these ones really do make a statement. I love the cream colour, it works well with the other light coloured clothes, it gives a real fresh Summer vibe.
Wearing white would be too bright and not work well with the shirt, and wearing black could be too dark. Navy chinos would possibly work, but I think the yellow colour just adds that little bit of individuality to the outfit.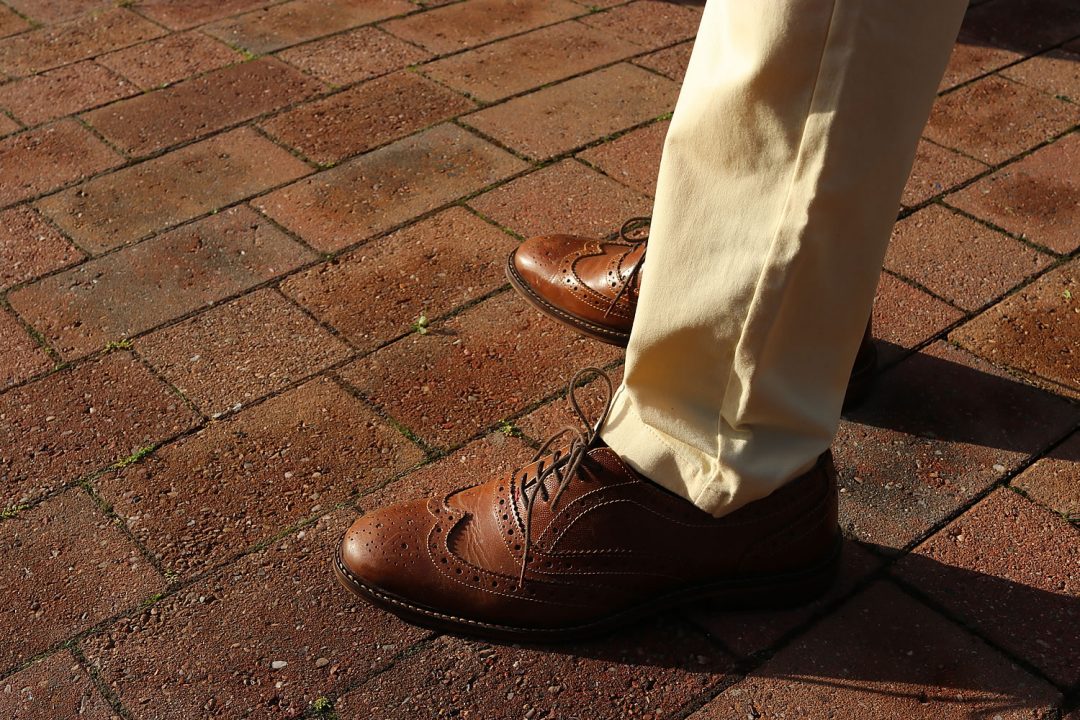 Shoes
For the shoes I've had to pick out my brogues from Kurt Geiger. I think the colour just works with the tone of the chinos, and brogues keeps everything smart casual. I think trainers would make this look a too casual, whereas smarter shoes would look a little odd.
Verdict
I love the open shirt and T-shirt combination, it's something which anyone can pull off. We've all got that shirt we love that we want to wear a different way, pair it up with a clean t-shirt and you've created a whole new outfit. It's incredibly simple, but a good choice to have in your armoury.
Perfect to wear in any casual situation, from going around town to drinks with friends, you could even button up if you want to.
There's plenty of other ways to style a white t shirt, this is a great option when you want some layering.
Let me know what you think of this style, if you've got a favourite type of shirt you like for this or your go-to colour combinations to achieve this.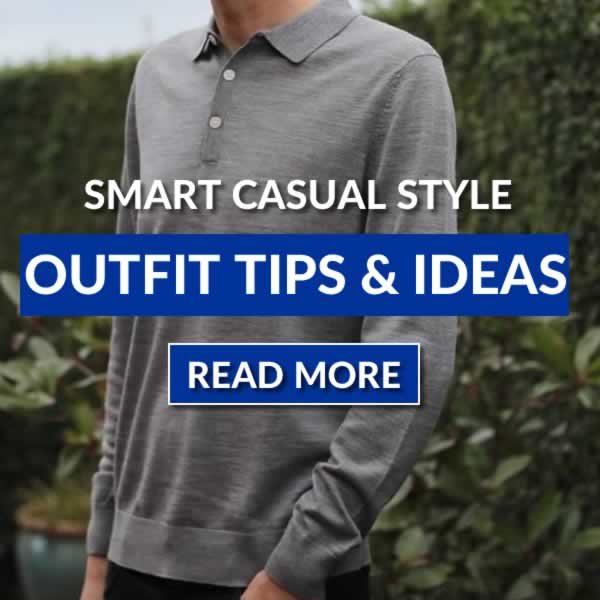 Thanks For Reading...Want More? 🙌
Hi, I'm Michael 👋 I'd love you to subscribe to my newsletter for exclusive content & updates on my blog straight to your inbox. (No spam, I promise!)