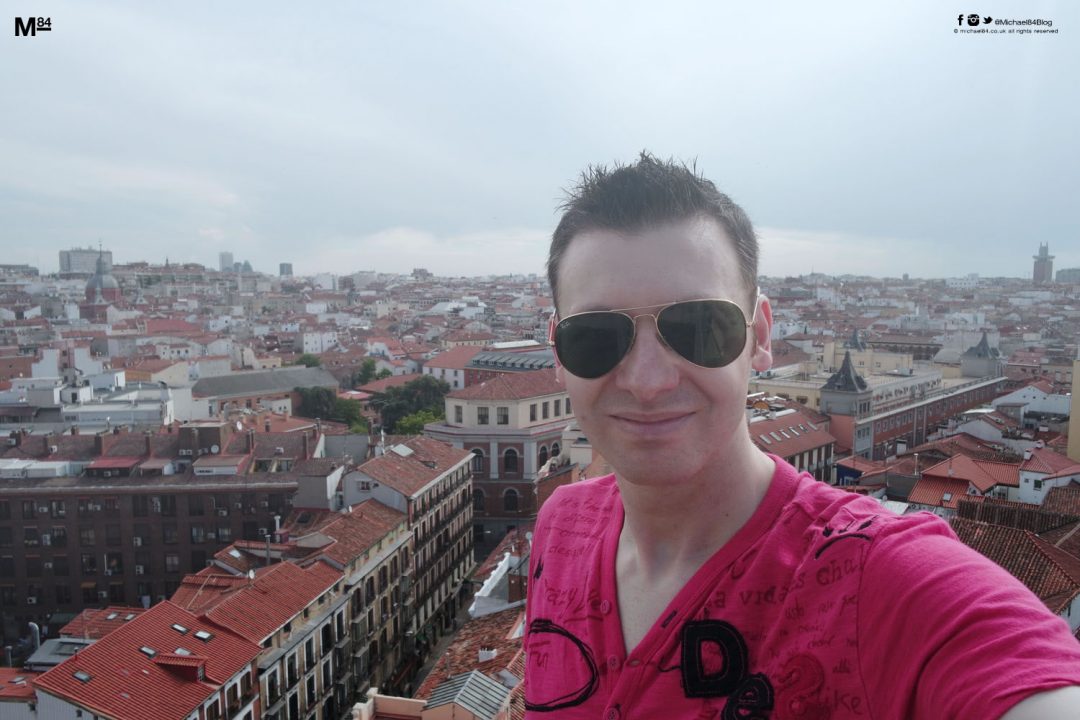 It seems like just yesterday I was in Madrid, and it's a brilliant city and a place which I really loved. As always when I write about places I've been to on the blog, I do a roundup of advice and tips from my experiences. Here's my travel tips and advice, and if you have any questions please feel free to add them in the comments below 🙂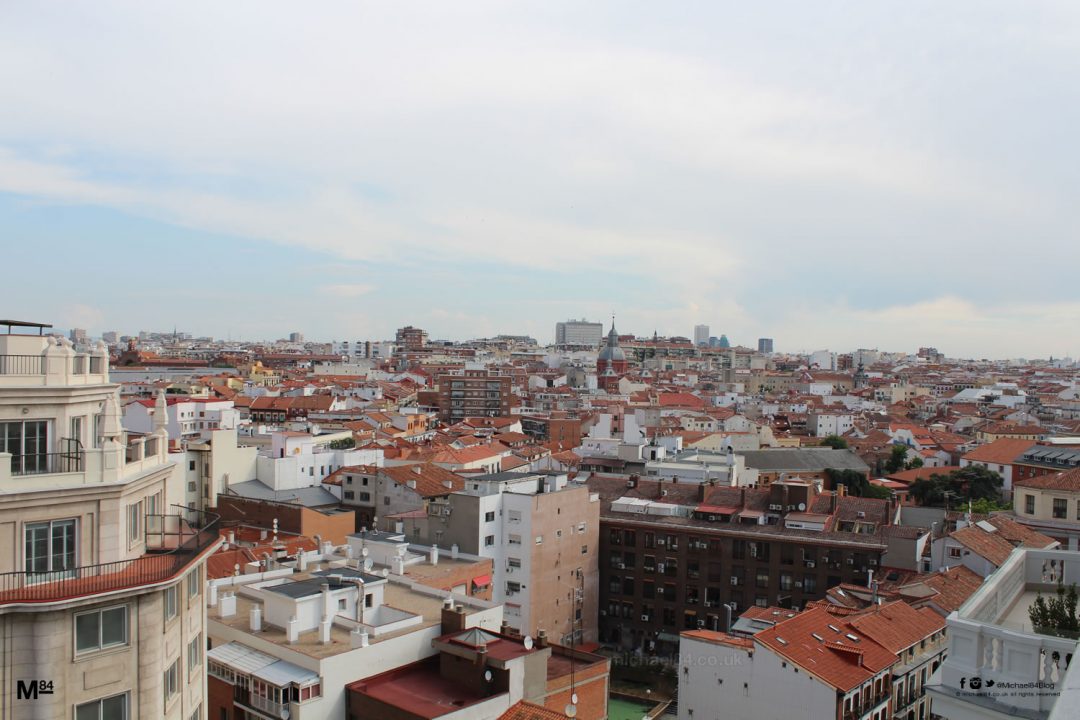 Getting To Madrid & Airport
From the UK it's pretty easy, the major airports such as Edinburgh, Manchester and London all have flights into Barajas Airport, Madrid's main international airport. Once you get to Madrid there's 4 terminals, all pretty easy to negotiate, with Taxis outside. A taxi from Madrid airport to the centre of Madrid is set at €30. You can get to the centre by other means such as a bus, the Metro is probably the best option if you don't want to fork out for a taxi. If you're going to use the Metro it's likely you'll have to change trains at least once, as the closest it gets to the centre is Nuevos Ministerios. Changing there for line 10 will take you to Plaza De España, or you could go Airport > Nuevos Ministerios > Tribunal > Gran Via changing trains twice. There's other options for changing too.
Is It Expensive?
As far as capital cities go I would say it's the usual high-end as most capital cities go. Going to the upper market types of hotels and bars you'll pay lots for drinks and food, I paid €4.50 for a sprite for example in one place, and €4.00 in a hotel. On the street you can buy regular food from places for a reasonable price, quick snacks like chips or Ice cream are only a few euros, Supermarket prices are pretty standard and not too expensive.
The Transport
The taxis are really good in Madrid, but be warned, not all drivers speak English. If you are going somewhere known it's not a problem, but venturing into the unknown might present a problem. You probably won't need a taxi, the Madrid Metro is really good, it's cheap enough to use, you can get various tickets, but I just used single tickets which were €1.50 and got me around the centre of Madrid without any problems. The map looks a bit complicated but once you are there it's pretty easy, just make sure you are on the correct line and know where you're going as there's different lines which go into the centre depending on where you are (e.g. Plaza de España is on lines 10 and 3, but Gran Via is on lines 1 and 5, and Sol is on lines 1, 2 and 3 – They are all pretty much in the centre and walkable).
Does Everyone Speak English?
I touched on this above, and no, not everyone. If you do a lot of tourist type of stuff you'll find most people speak enough English, but not everyone. People may know basic things, but it's always a good idea to have a general understanding of Spanish and be able to ask for something or understand. If it's something general it should be fine, if it gets a bit complicated it may be harder to be understood. It was strange at first as the last couple of places I've been are all Nordic countries who all speak perfect English, this isn't the case, Madrid is very Spanish.
What's The Difference Between Madrid And Barcelona?
First of all Madrid is inland, so no beaches, and no harbours. I love Barcelona, but it's a very different place to Madrid. I was talking to my taxi driver about this and he explained it perfectly; Barcelona is more cosmopolitan. Madrid is like the proper Spanish Spain, with more locals around and Spanish tourists, rather than lots of Europeans. There are plenty of other European tourists, but usually sticking to the main sights. When I was on Gran Via, I did not see many tourists taking photos or walking around with cameras, lots of the tourists I encountered were Spanish. Just like English people who go to London, Spanish people go to Madrid.
Shopping
There is a LOT of shopping! You could go for a week and do nothing but shop, and you'd still have a lot more shopping to do. From the general high street which is huge with so many big names like H&M, Primark and Zara, there's then smaller streets around the centre and Sol which has lots of great fashion too. If it's high end you're looking for, the Salamanca district is where you want to be. Close to Plaza de Colón there are street such as Goya and Serrano, they call it the Golden Mile apparently. I saw lots of higher end brands such as Louis Vuitton, Dior, Bvlgari, Tiffany and Gucci to name a few. There's the large department store Corte Del Ingles in the centre of Madrid too which is great for shopping under one roof.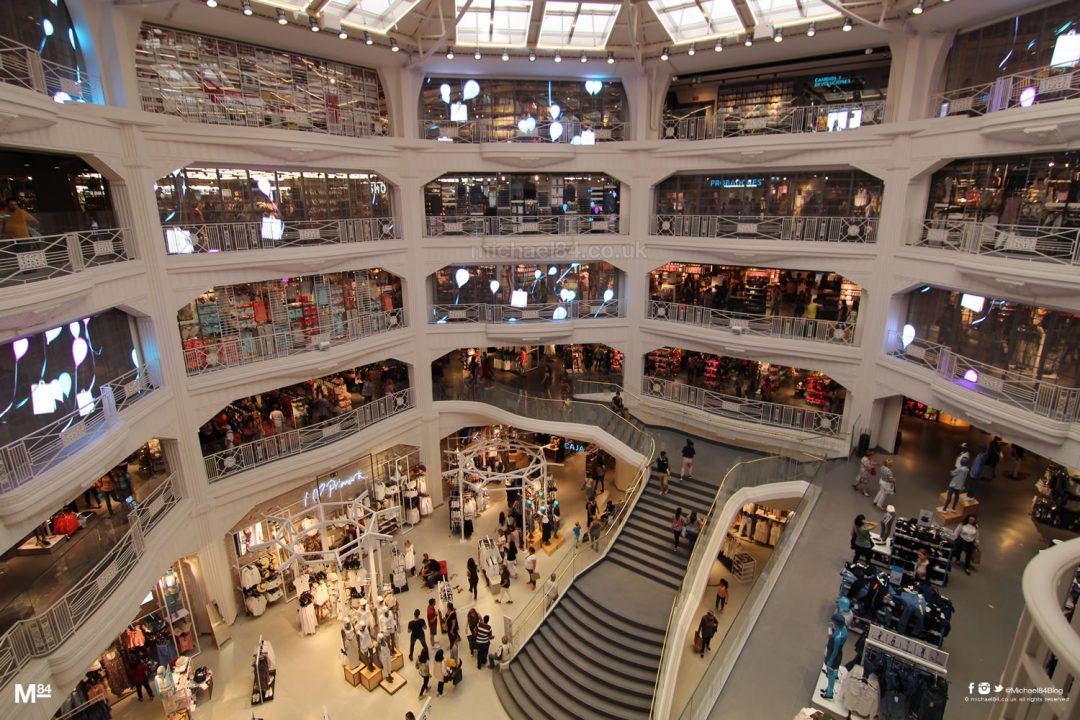 Is Madrid A Big City?
I would say it's reasonably large. All the buildings are really high and it has a sort of a grand feeling when you're walking around. There's lots of things in different areas, if you like walking you can walk around to see most things, but hopping on and off the metro is the quickest way of getting around to see things without wasting time or being tired from walking.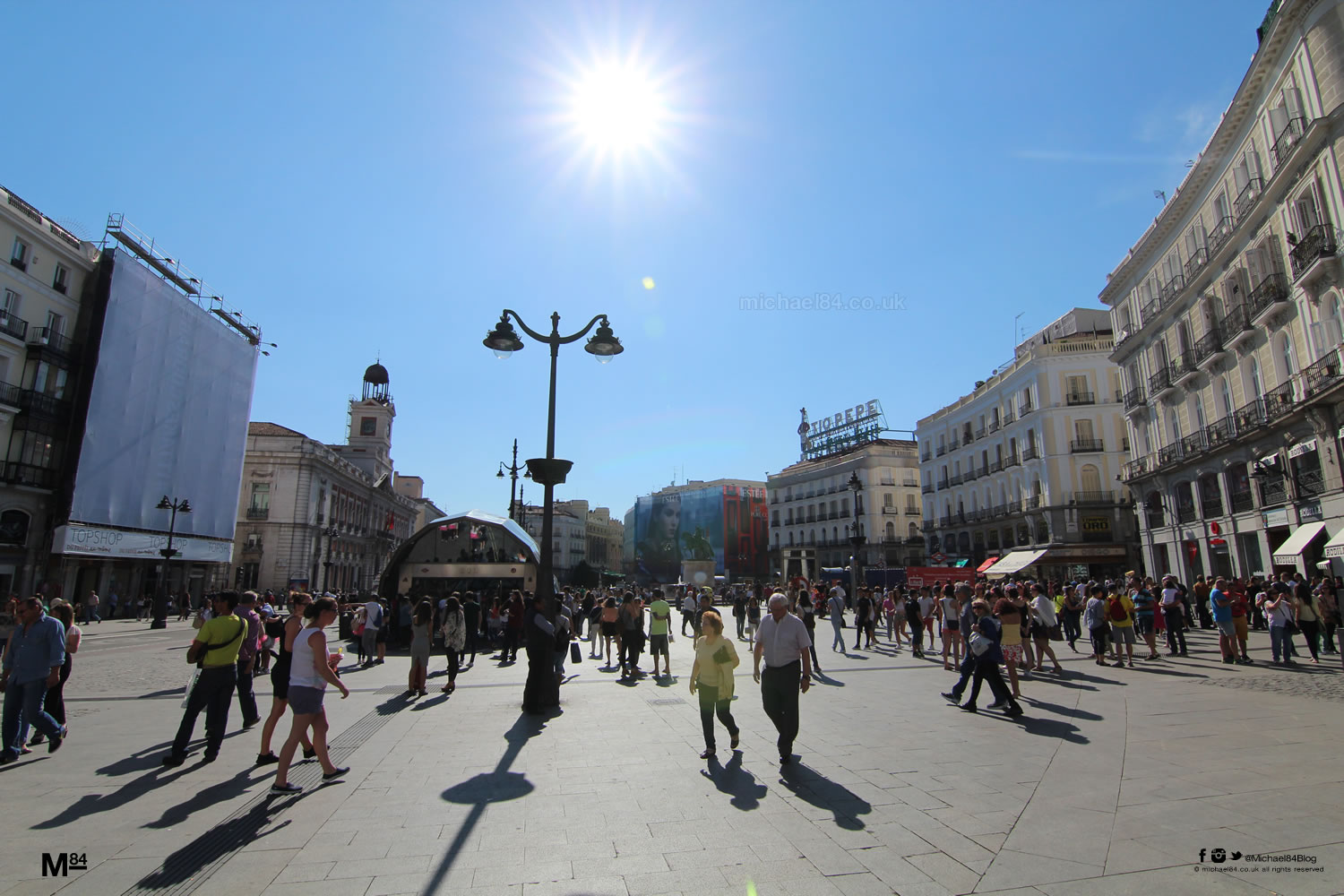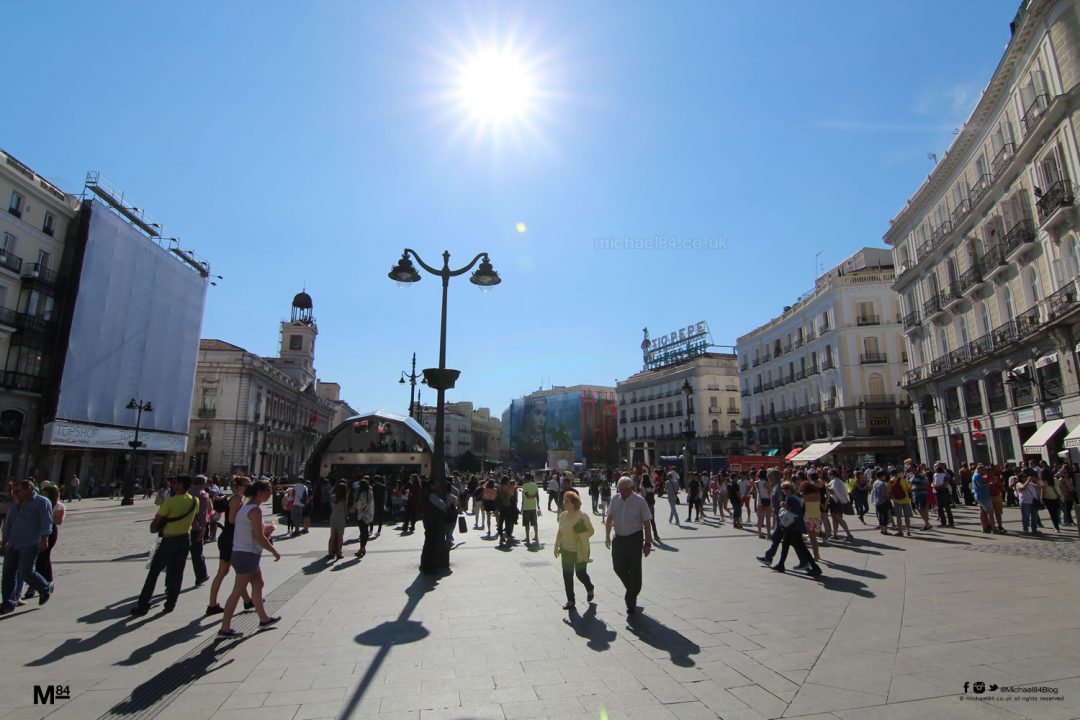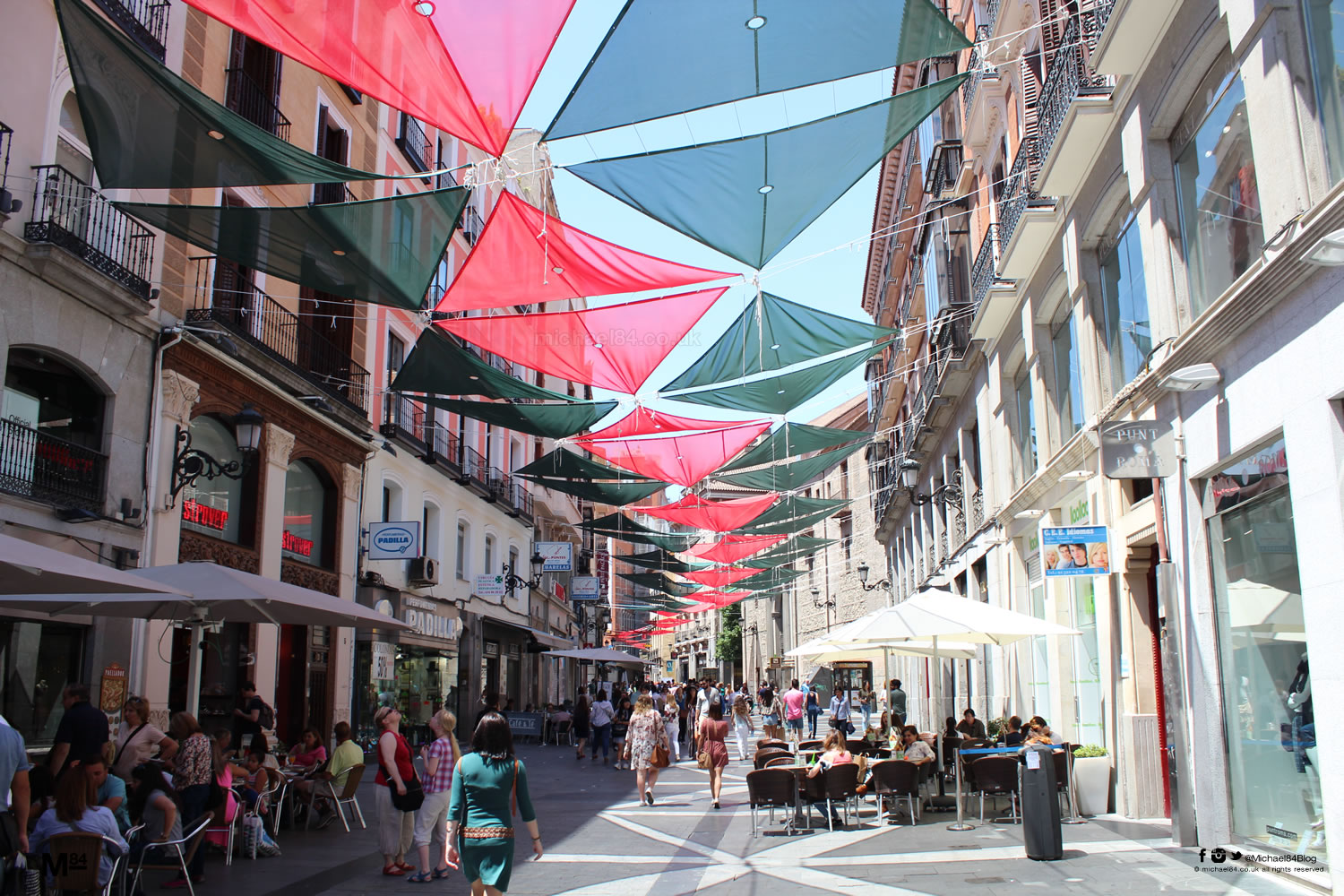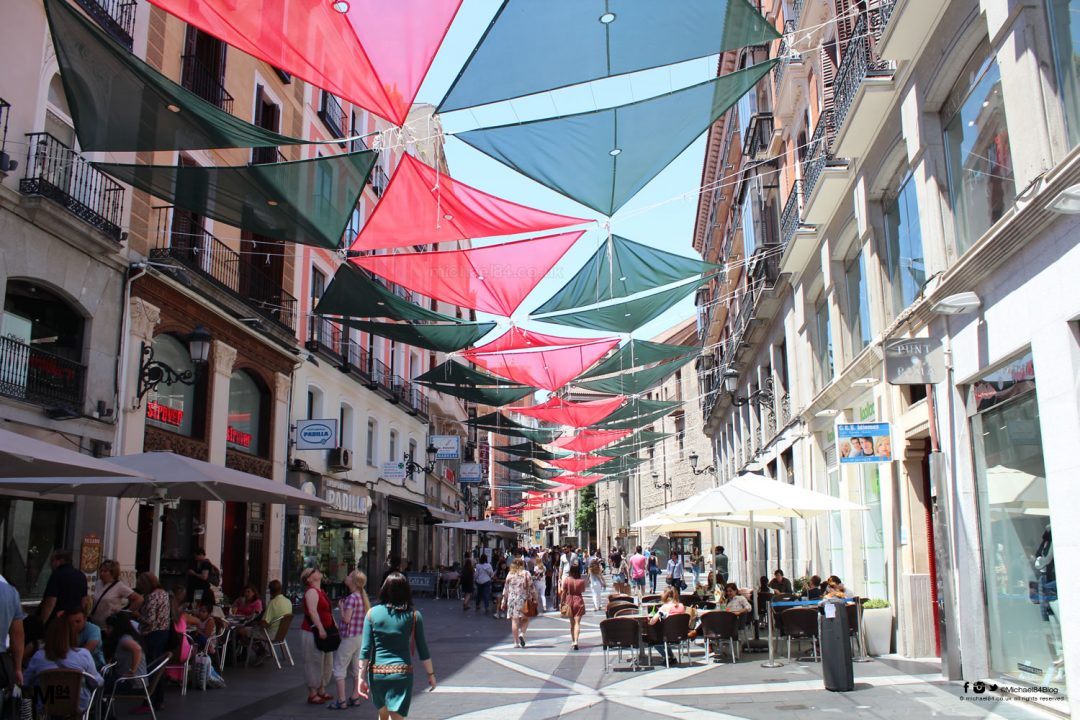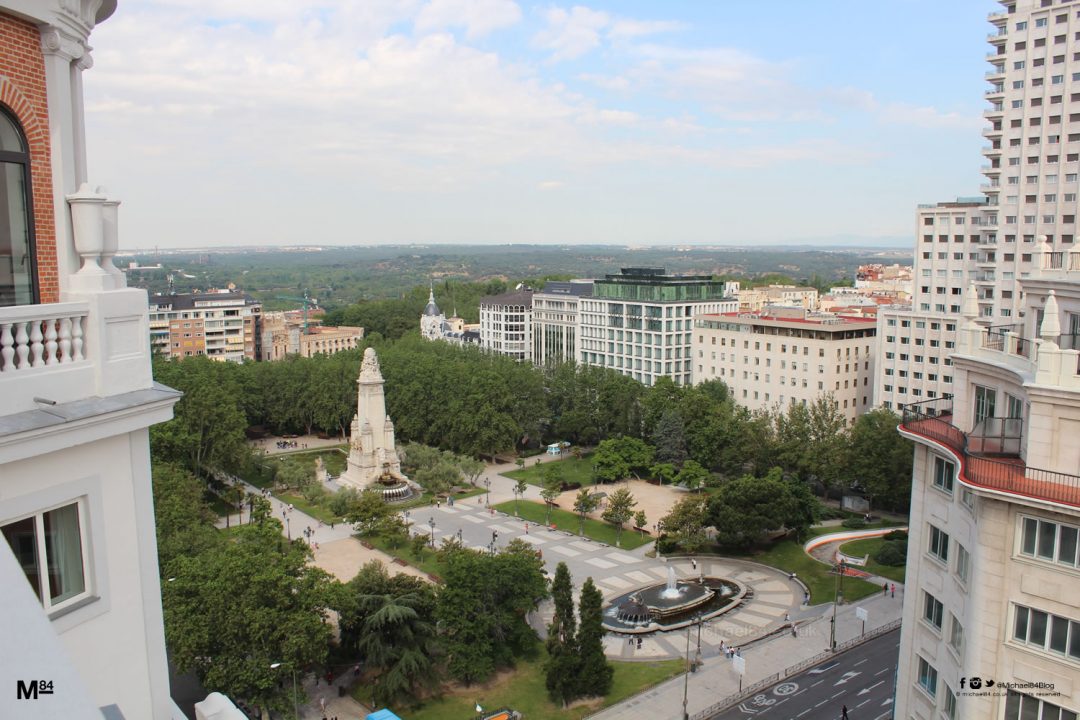 All About The Bernaneu
If you go to Madrid you'll want to go to see the Santiago Bernabeu, the Real Madrid stadium. I did the Bernabeu stadium tour and it was really good. It lasts around an hour, and you get a tour of the stadium and the trophy room, and various parts of the inside of the stadium. You can see different things at different times, the tour should include going to the dugouts however when I was there this was not available which was a shame, but still well worth going. It's easy to get to, Line 10 on the metro takes you within 2 minutes of the stadium and only costs €1.50 Check out my post about my visit to the Bernabeu here.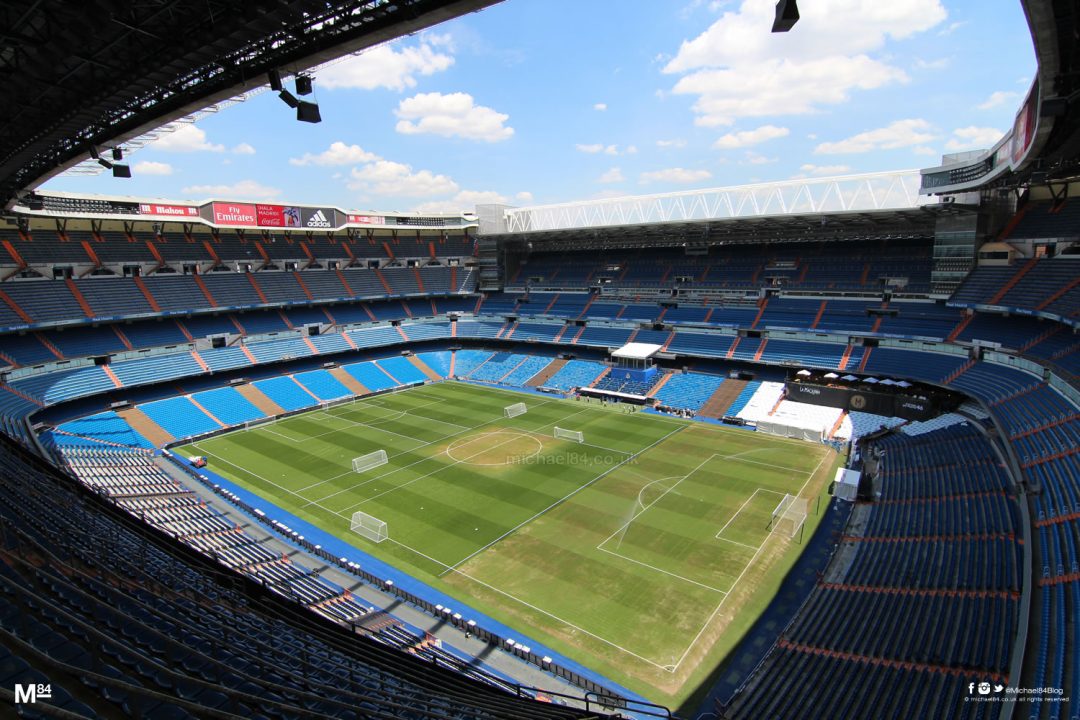 The Weather
This is Spain, so if you're going in the Summer it's obviously hot. It can get very, very hot, even into 40C which is incredibly hot. When I was there in June it was in the 30's, around 31C which was plenty hot enough for walking around. Smart shorts and a T-shirt would be advisable.
Dress Code
Most people dress quite smart in Madrid, and even smarter on the evening. Definitely take a shirt, you may also want to pack some light chinos for an evening too, this will depend on what you plan on doing.
Chilling Out In The Sun
One of my favourite things to do was to chill out in the Sun. I love doing this in a city, in London there's Trafalgar Square, and in Madrid there's a huge number of places. Plaza de España was the place for me, a sun spot, close to my hotel, it had a fountain and places to relax including grassy areas. There's plenty of places near the Prado Museum too, and a lot of other spots around the city.
What About Museums And Cultural Things?
Madrid has lots of museums, the Prado is probably the most famous. I am not much of a museum type of person, so I did not go to any, but seen a few. The lines are really long as you'd expect, so if you're going a lot of your time will be spent queuing up and going in the museums. I went to the Royal Palace and the Santa María la Real de La Almudena cathedral, which was really nice.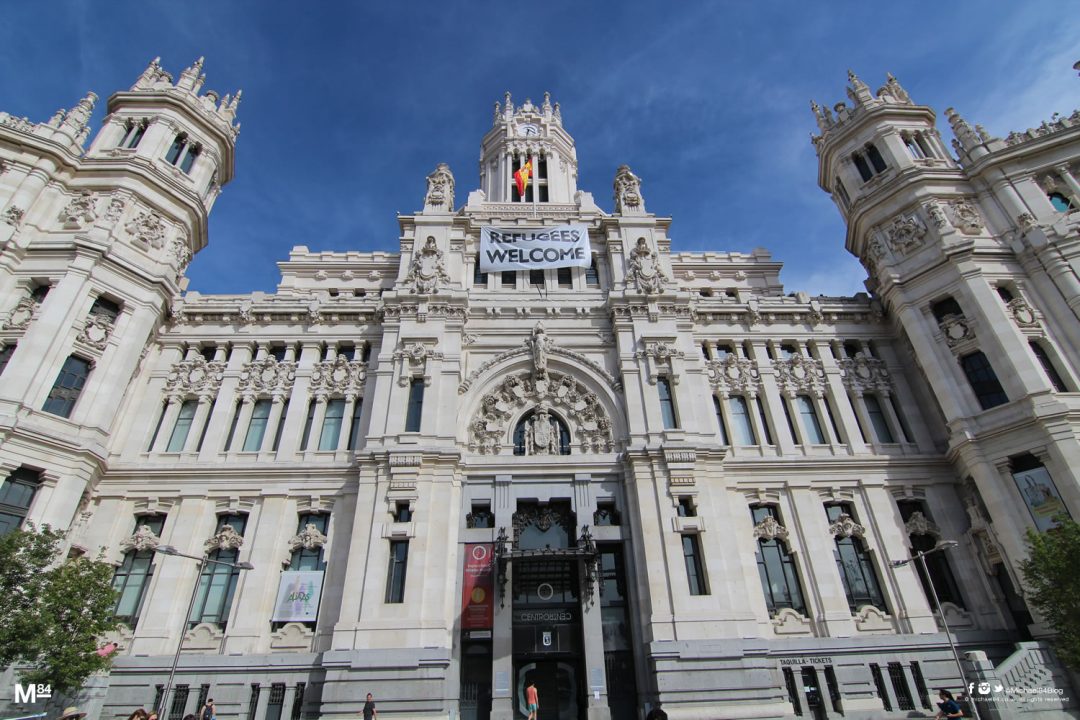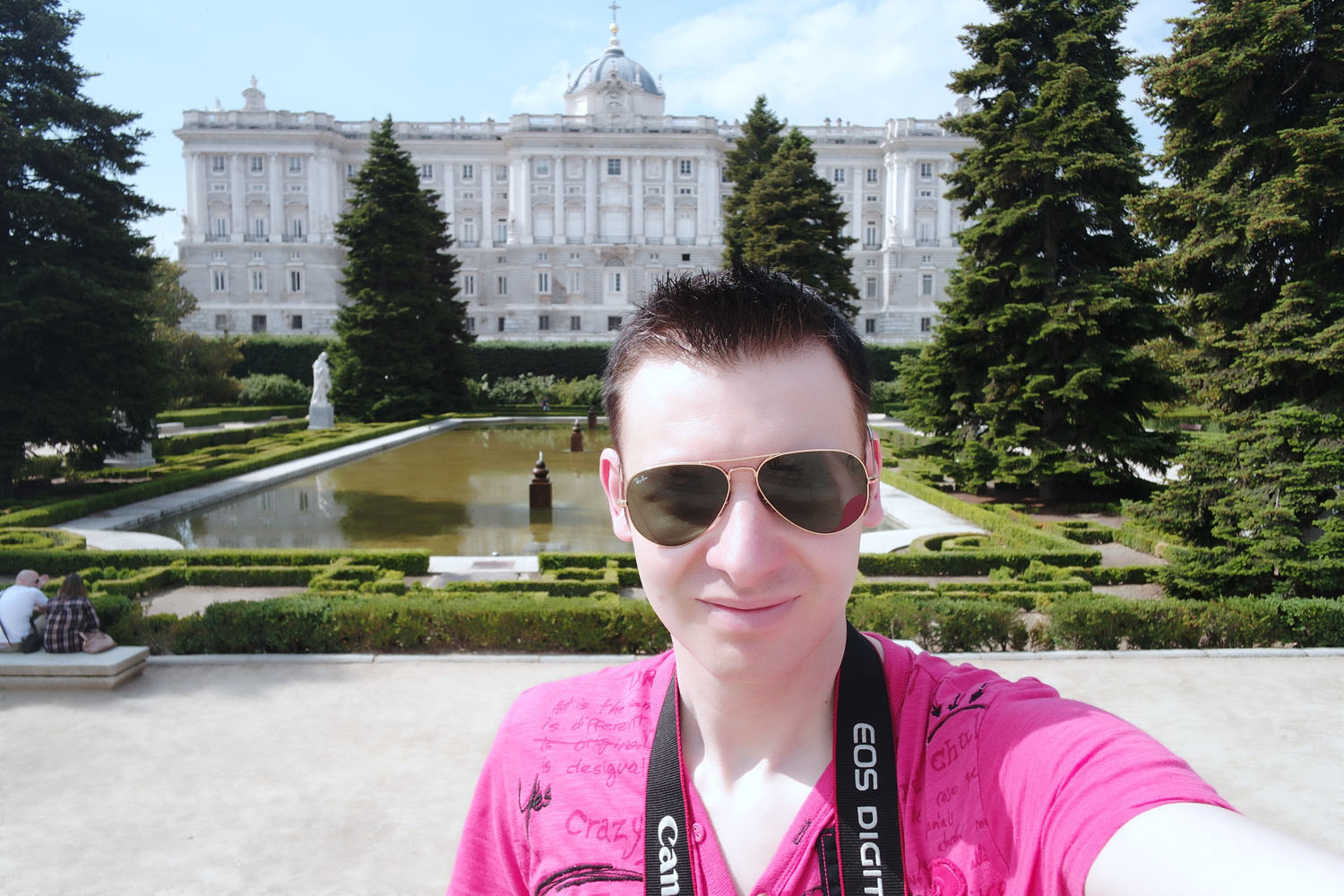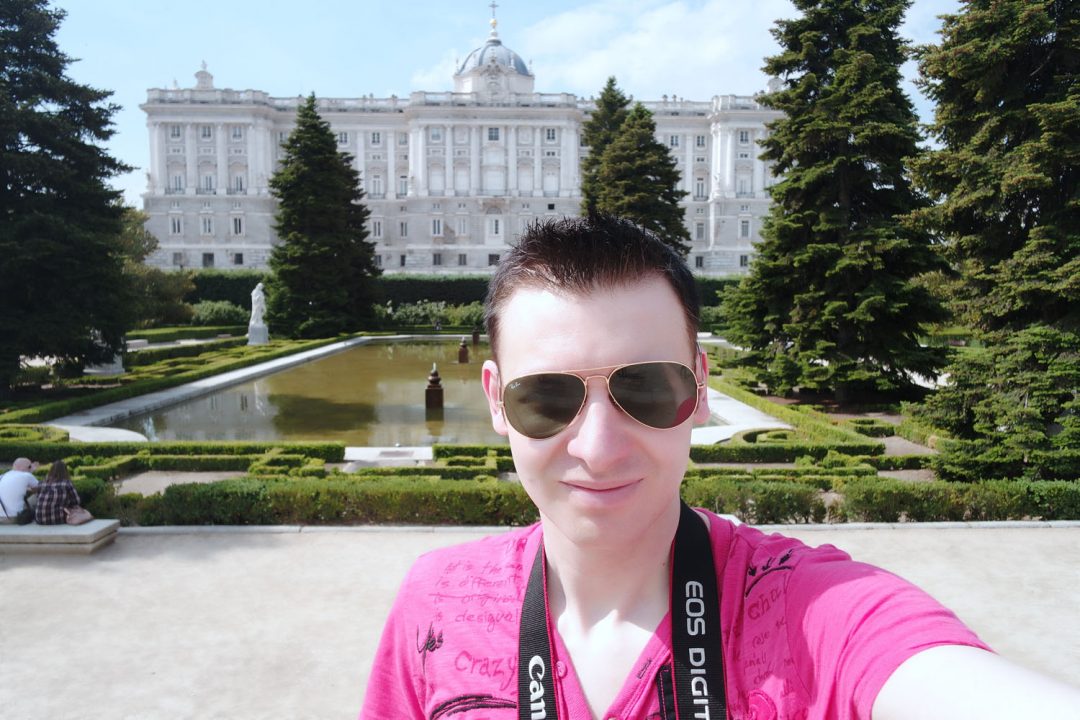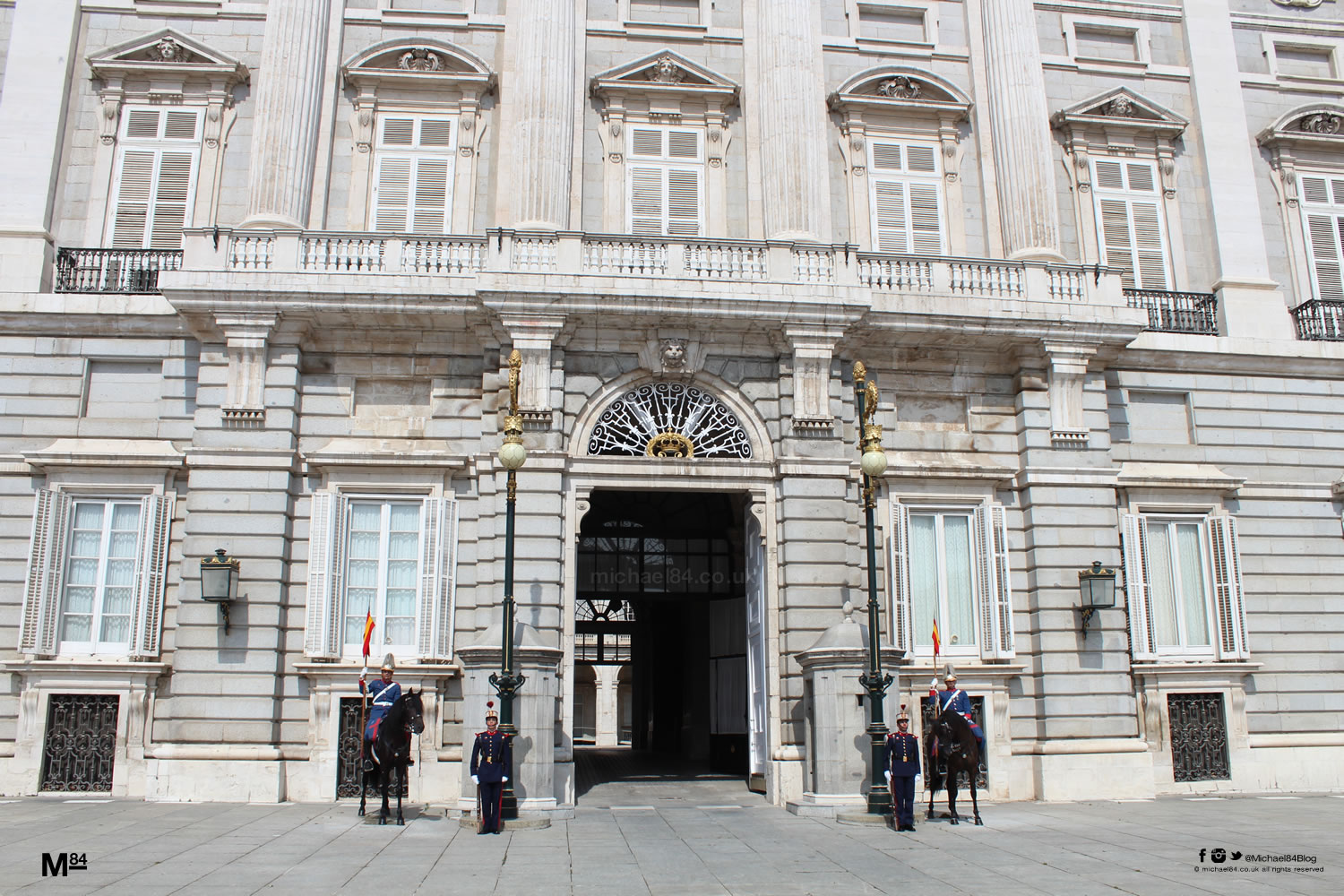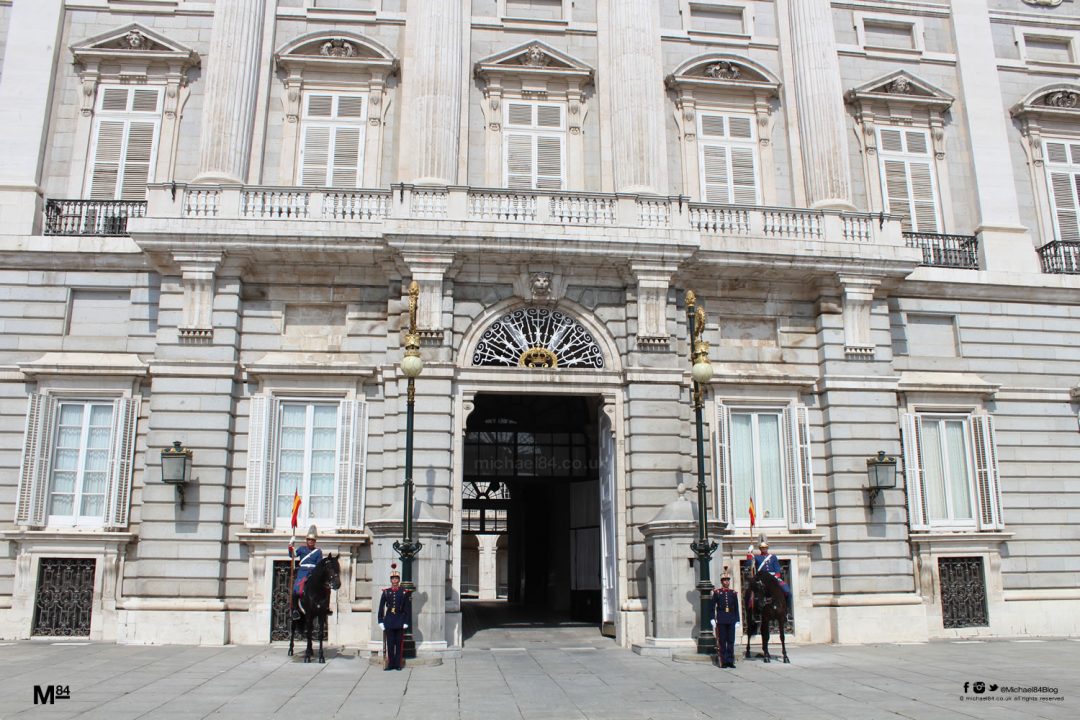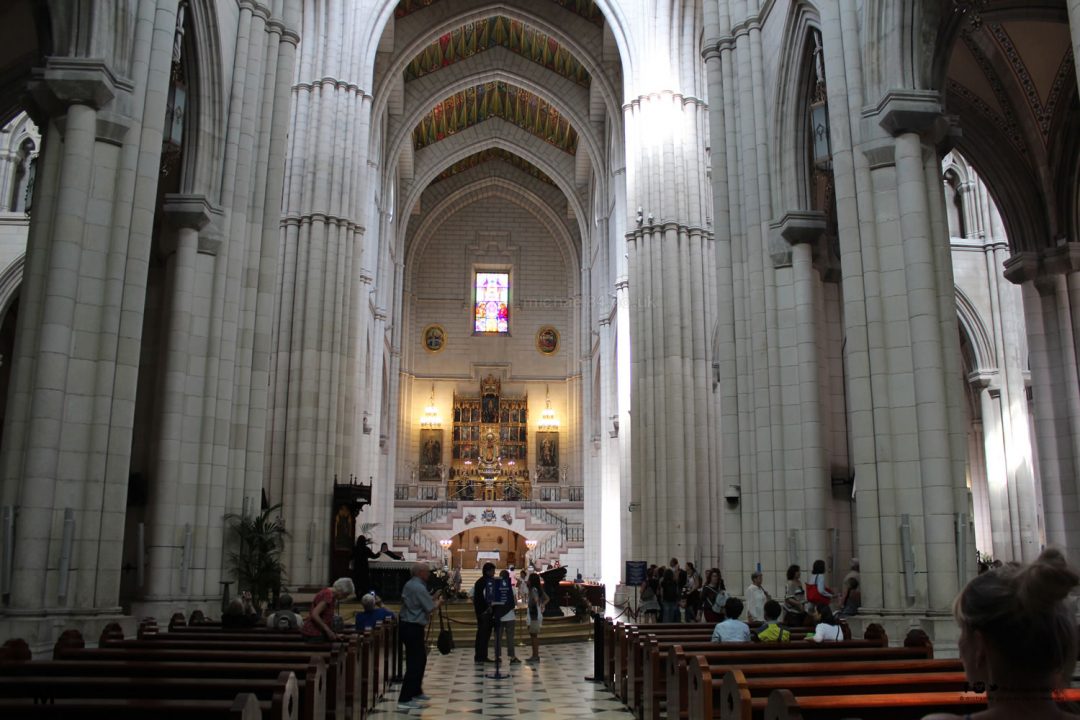 Is The Spanish Football Museum Worth Going To?
You'll have saw my photos and post about The Spanish Football Museum. This is in Ciudad Del Futbol "Football City" which is in Las Rozas which is way outside of the centre of Madrid. The museum is all about the national Spanish football team, not the clubs. I have always been a huge fan of Spain, so for me, this was worth it and one of the best parts of going to Madrid. However it's not a typical English tourist thing to do, it's so far out of the way with virtually no transport links to it so a taxi is needed, which cost €35 one way! This is expensive, but for myself this was once in a lifetime so worth it.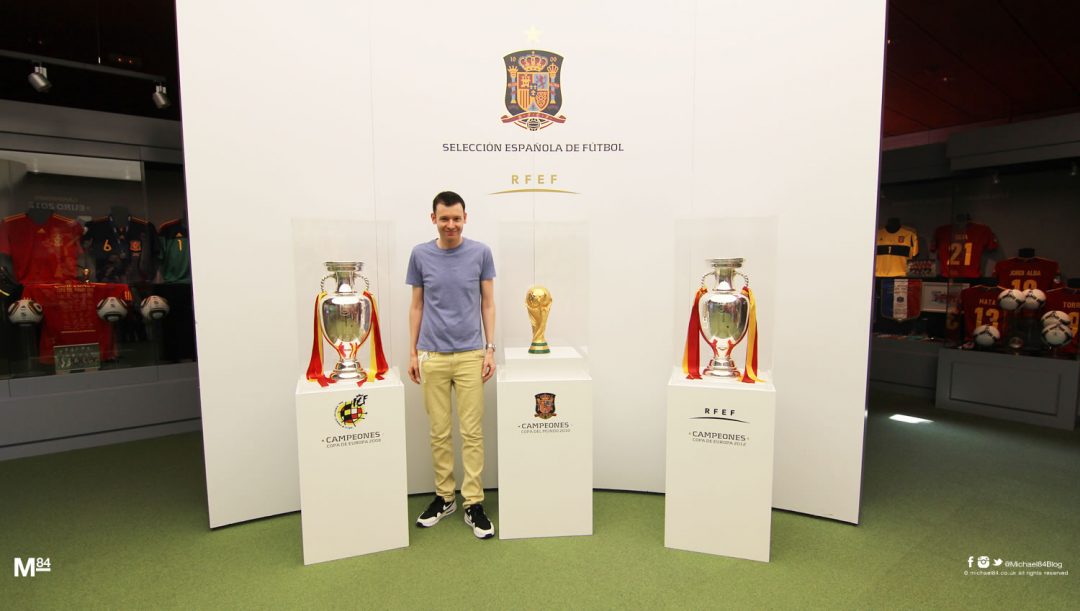 I hope you've enjoyed reading my tips and hopefully they've answered any questions you've had about Madrid. If there's anything you'd like to ask please leave a comment below 🙂 You can read about more of my adventures in the travel blog, and see where I've been in the past 🙂
Resources
Bernabeu Stadium Tour Information