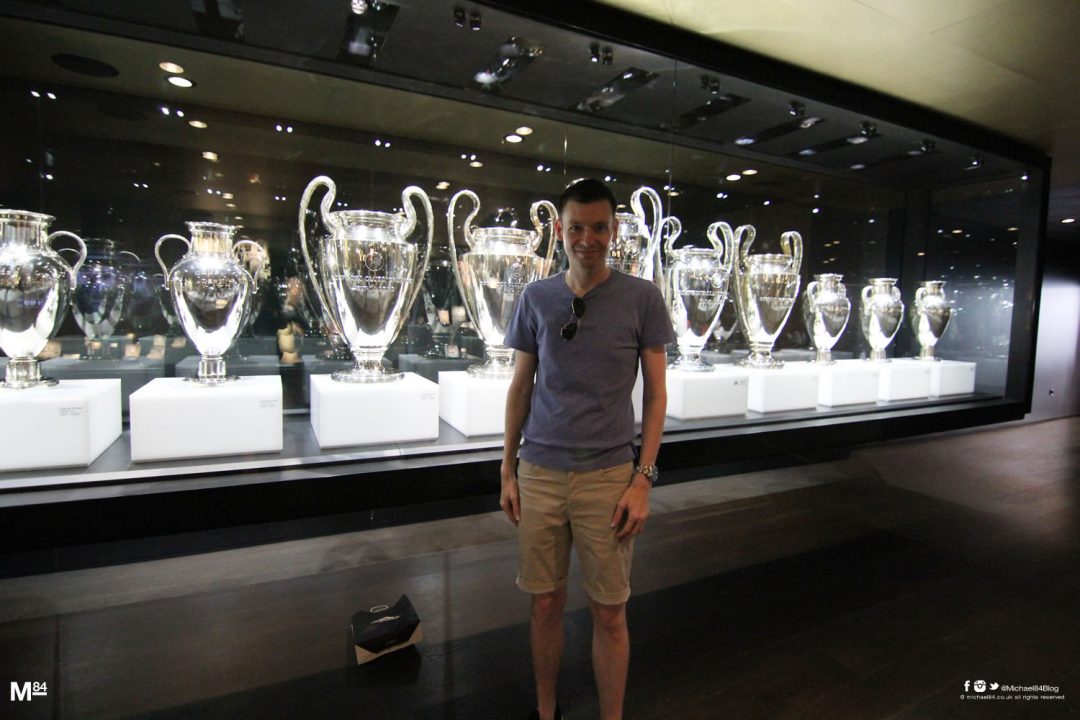 As you've seen on my 2nd day in Madrid I went to the Spanish Football Museum, but I had plenty of time to do other things, so I decided to check out the home of Real Madrid, the Estadio Santiago Bernabeu.
I never really planned on going, it was always going to be an extra if I had time since I didn't know how long I'd be doing other things, but I went, and I'm glad I did.
It's just a short Metro ride from the centre of Madrid, then once you're off the Metro you're more or less there. There was a short queue, and when I got to the ticket office the girl told me "The full tour is not available". This was not a great start.
After going up to see panoramic views of the stadium, I thought that was the end, most of the stadium was sectioned off, and I thought that's all I was going to see. But when I went down a few levels there was another opening, and then I got closer to the pitch, to the museum and a good look around the whole place.
I think that the only things which were missing were going pitch side and going into the presidential box, but I got to see the press conference room and the museum which is highly impressive and stocked with trophies, as you'd expect.
There was a chance to get a photo with the Champions League trophy, as well as a fun photo with a player which I got a print out of, and then you're into the club shop to end the tour…They know how to sell in Real Madrid, someone has to pay for those World class players! 😉
If you're in Madrid it's well worth going, I am really glad I went.
Check out all the photos below…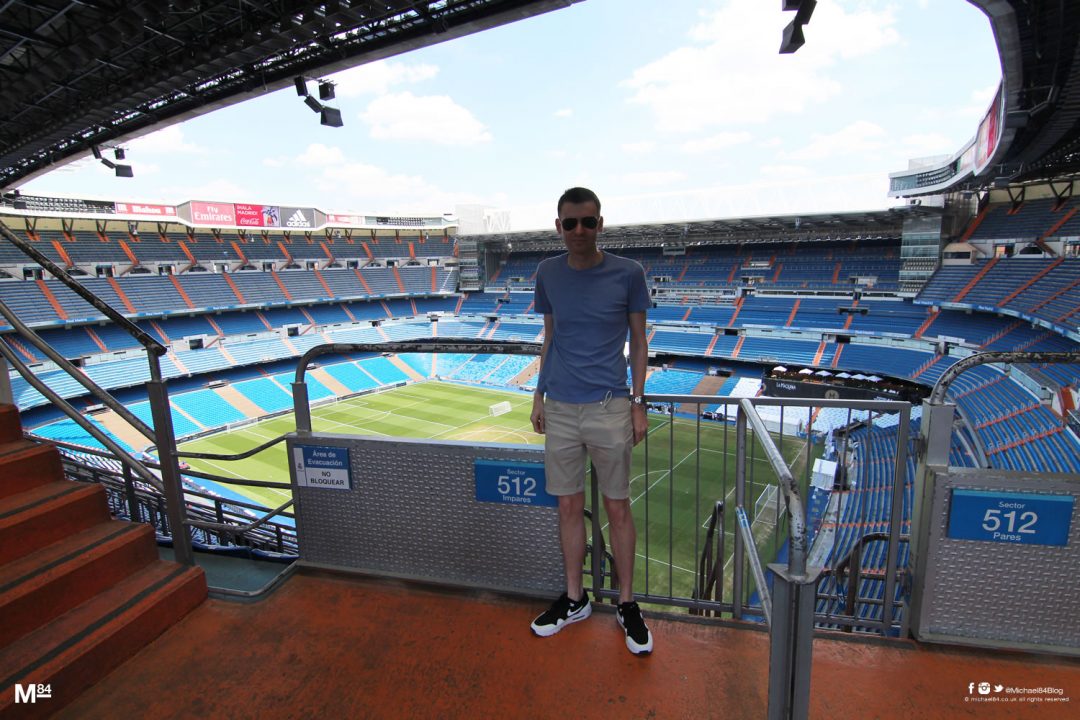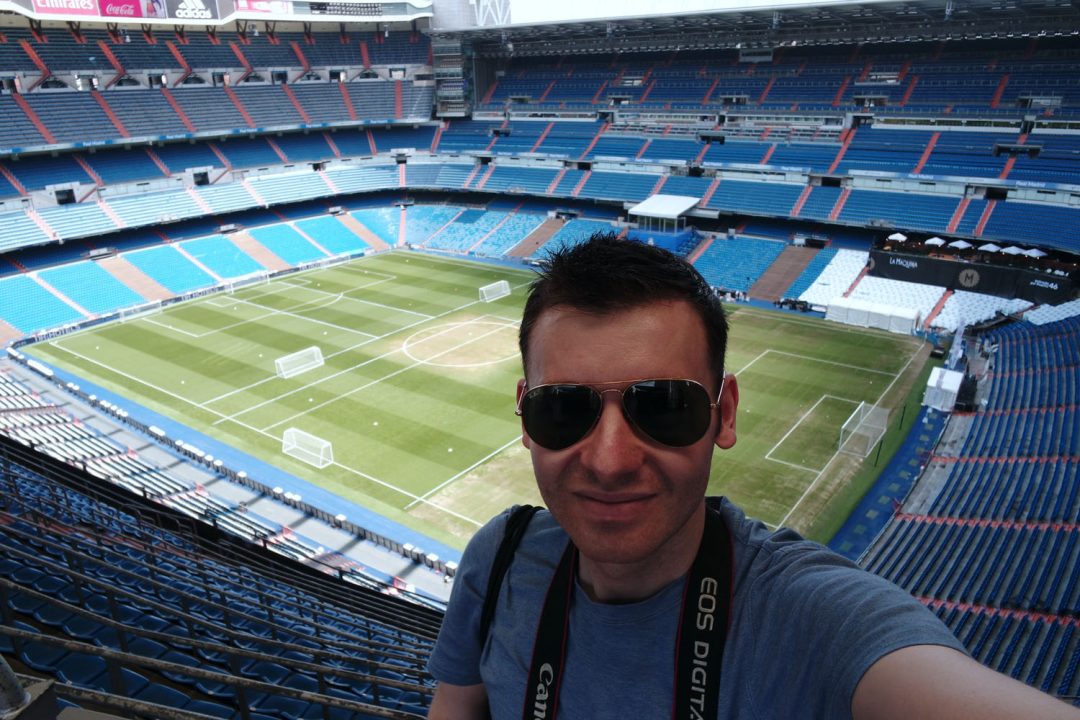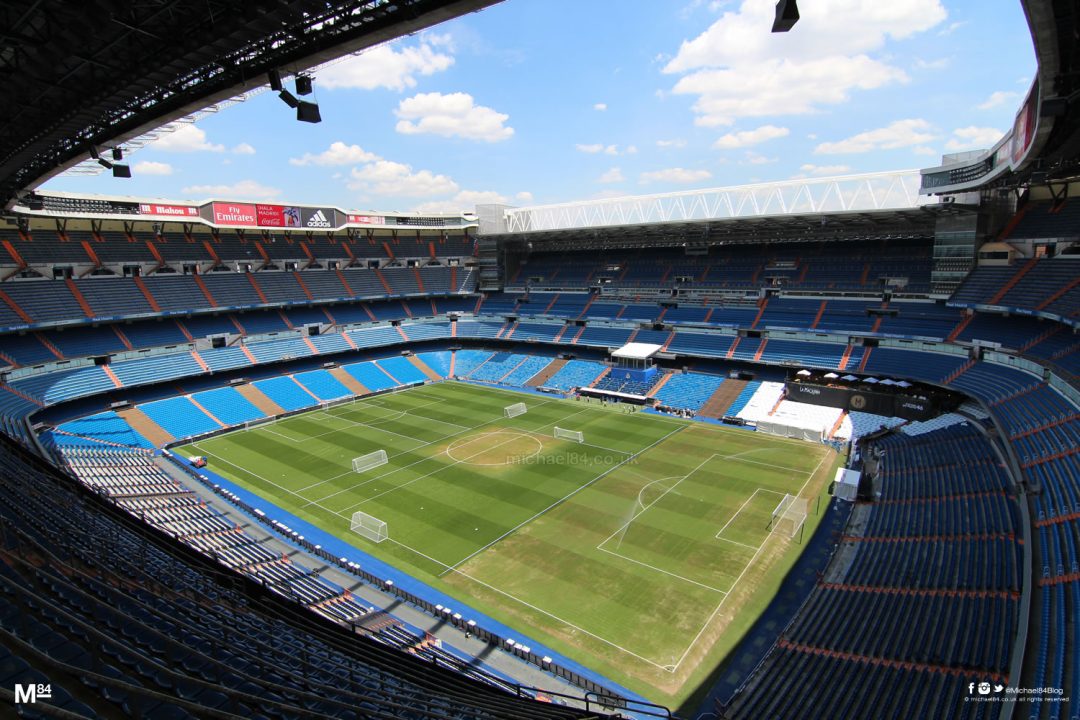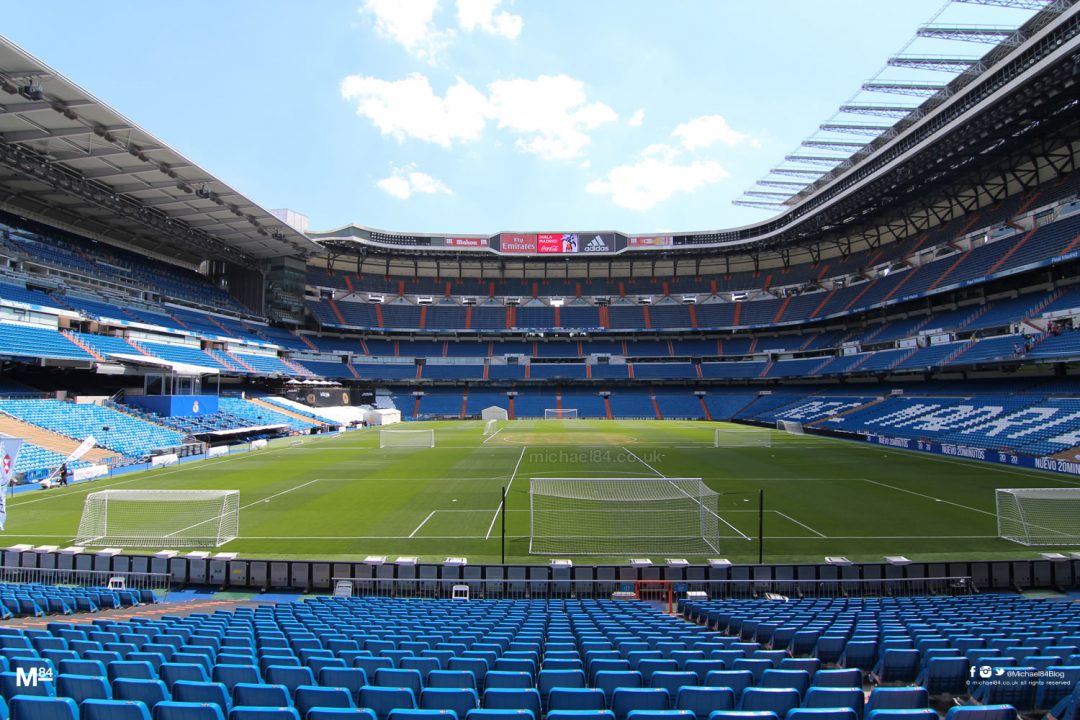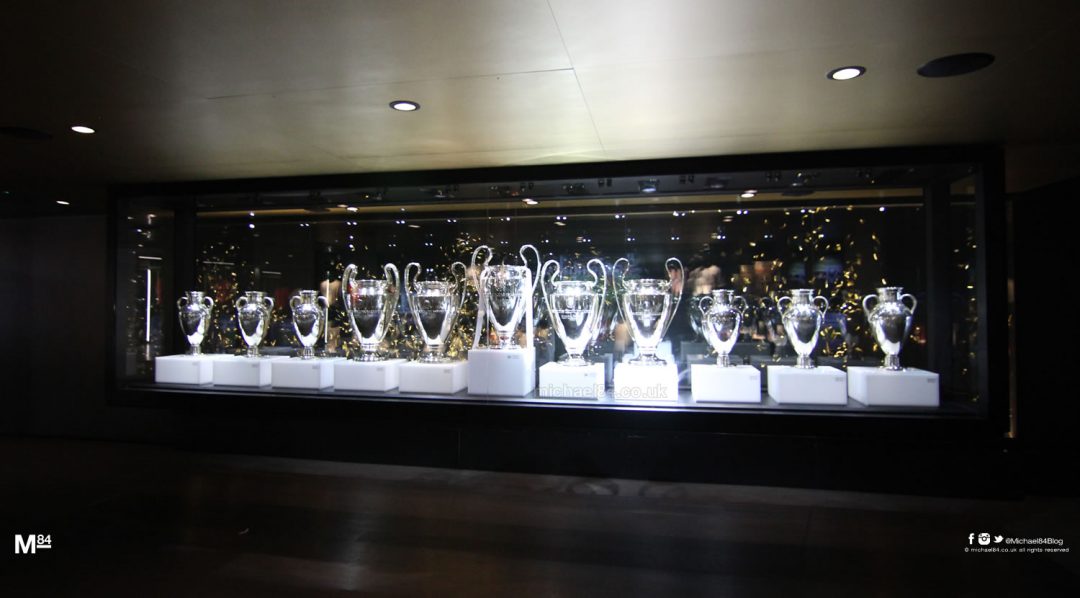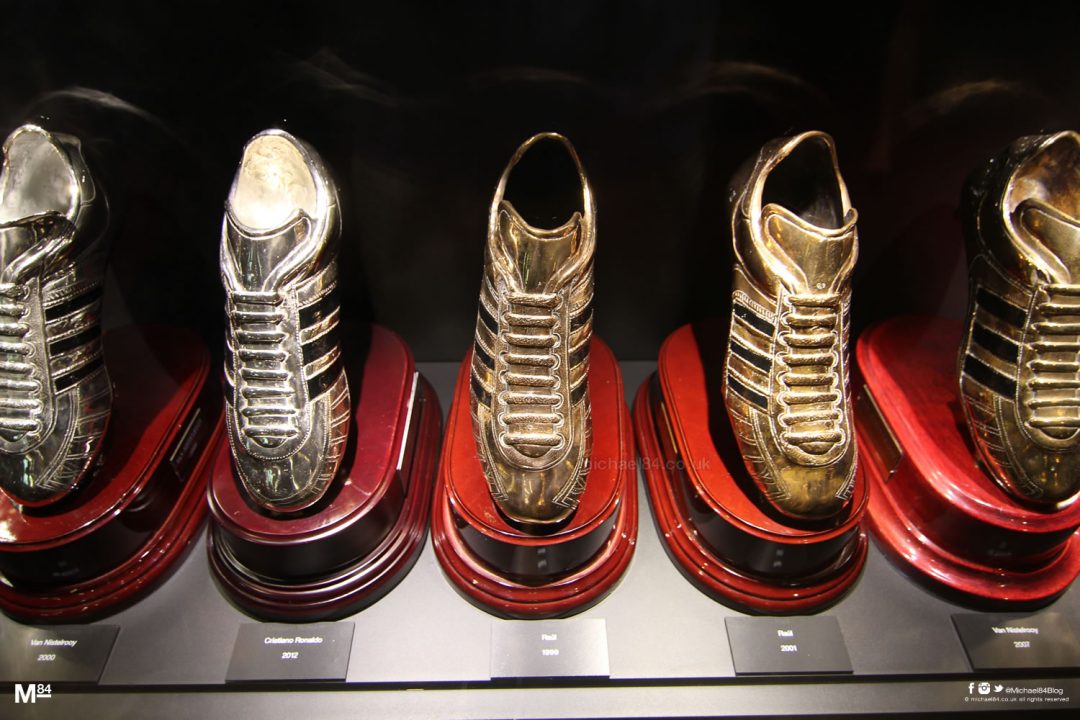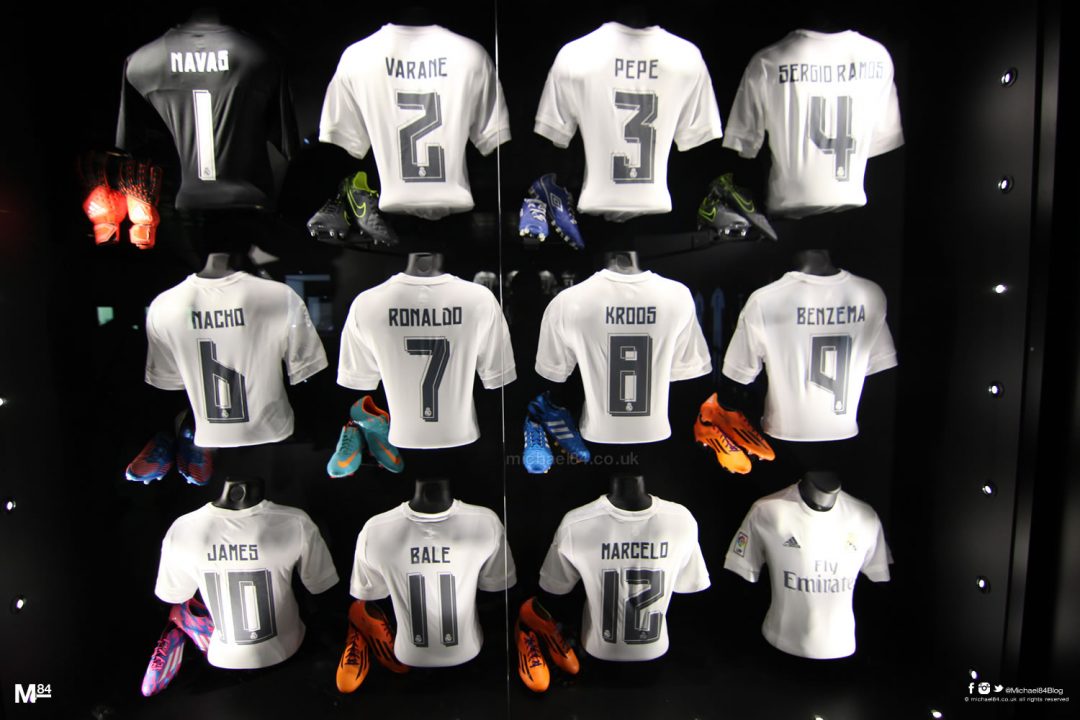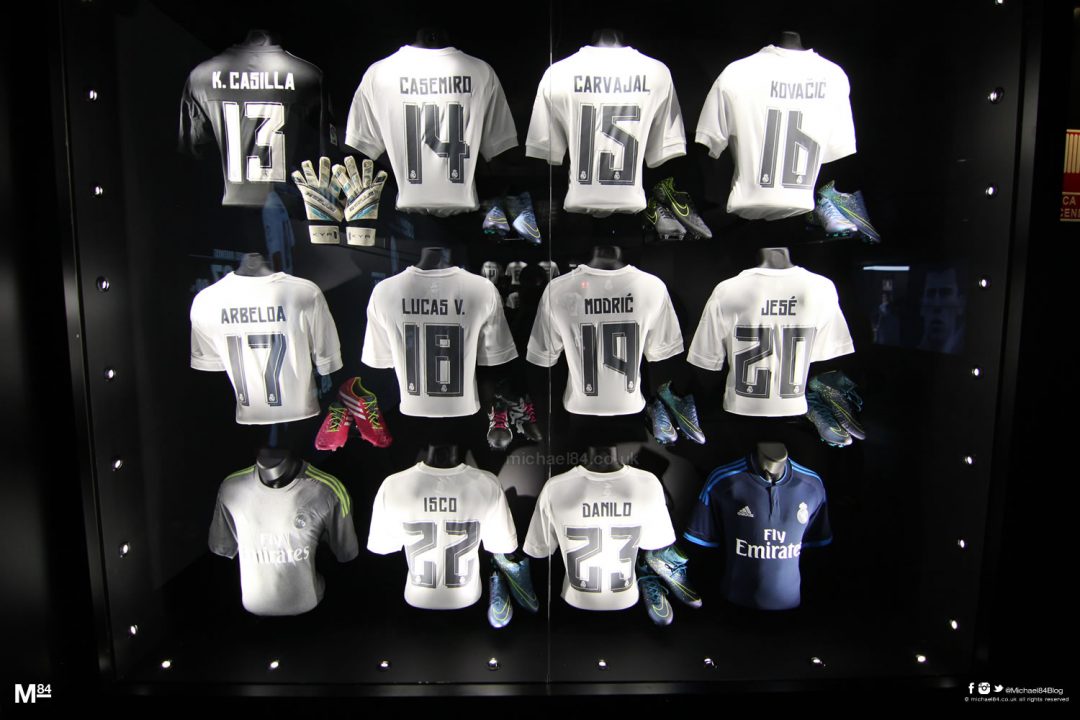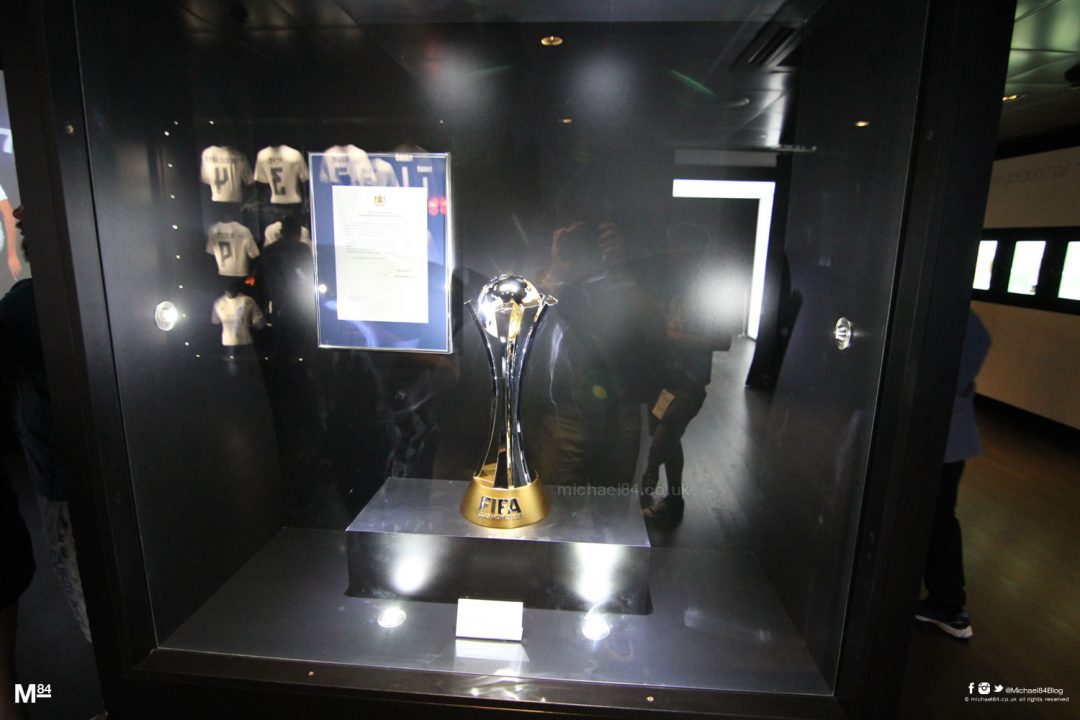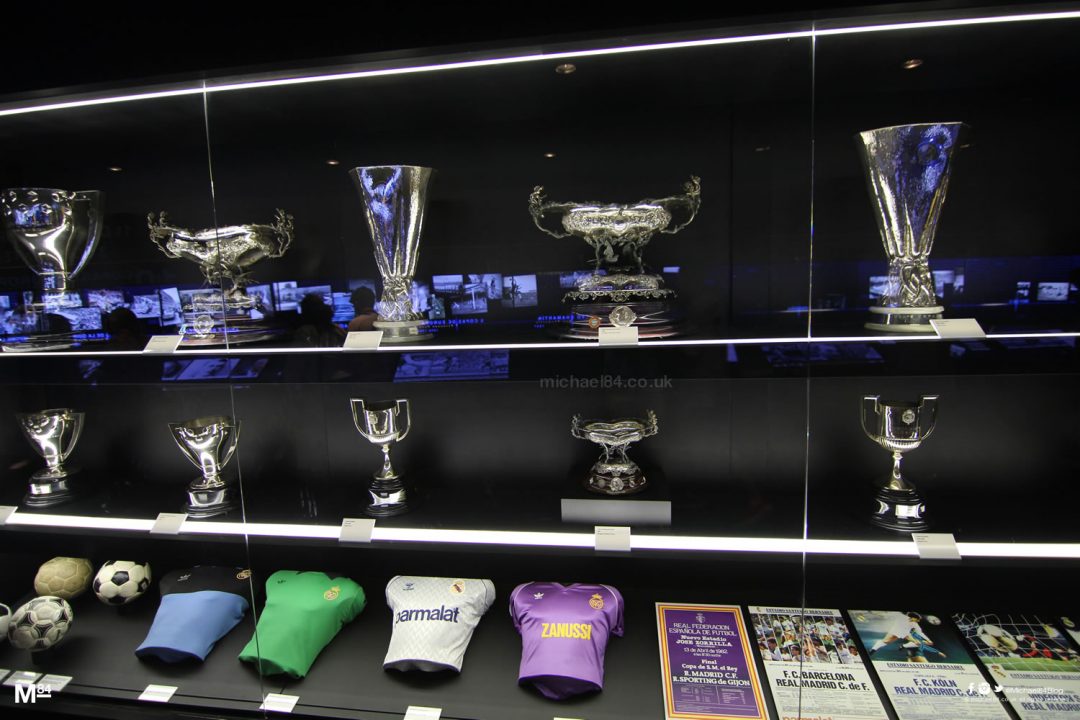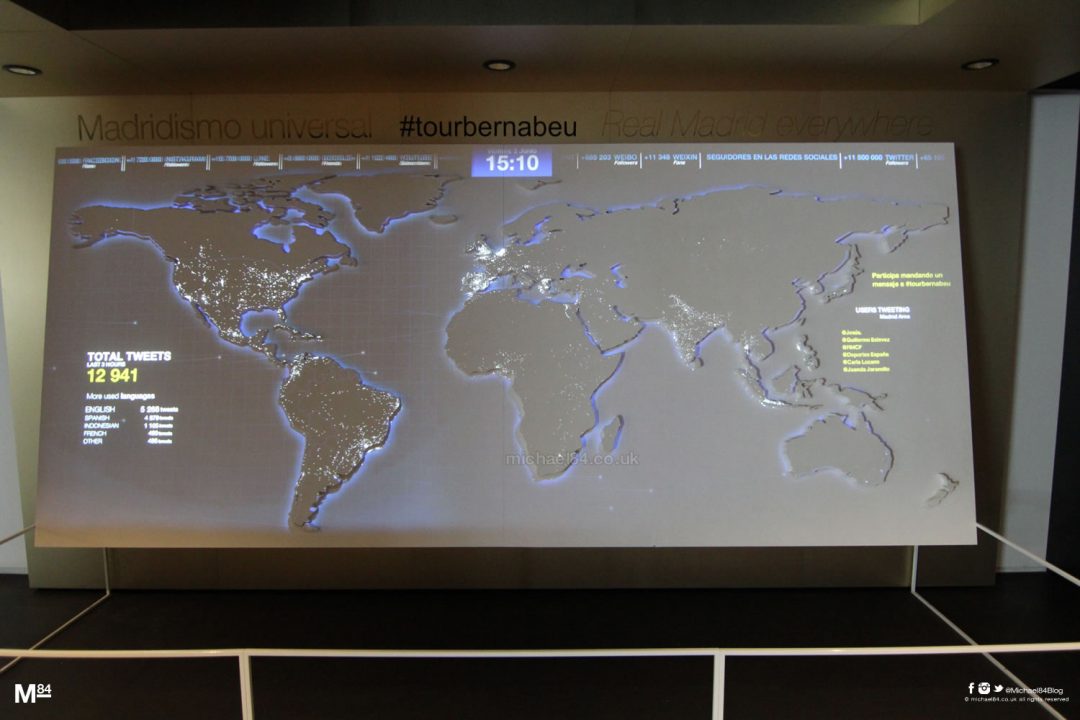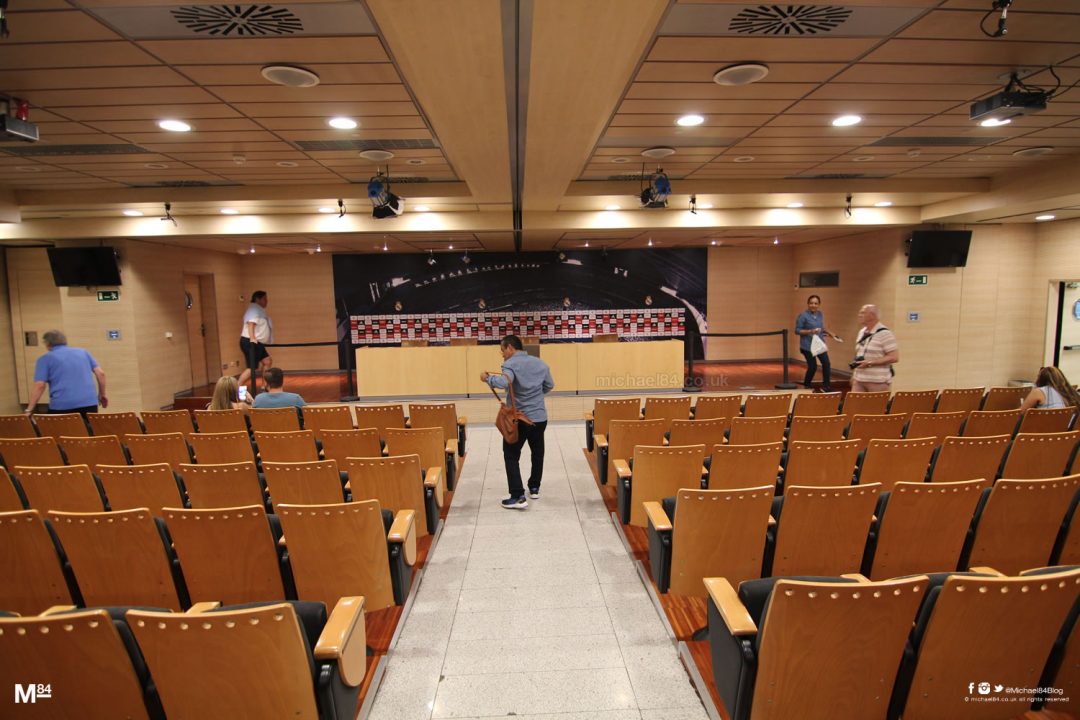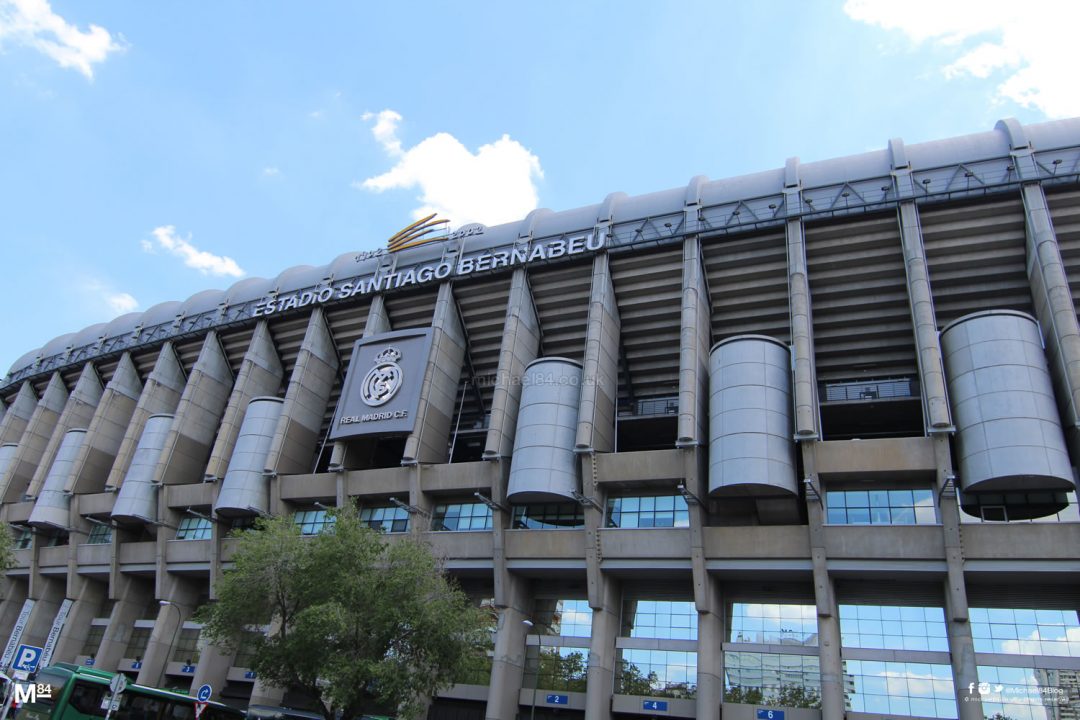 Michael 84 In Madrid
Madrid Day 3 – Royal Palace, Cathedral & Bus Tours
Madrid Day 2 – Hard Rock Café, Plaza De Colon
Museo de la Selección Española Visit – The Spanish Football Museum Madrid
Short Break To Madrid – Day 1 – The Sights
Check out more in my men's travel blog here.
Thanks For Reading...Want More? 🙌
Hi, I'm Michael 👋 I'd love you to subscribe to my newsletter for exclusive content & updates on my blog straight to your inbox. (No spam, I promise!)