Friday, 30th August, 2013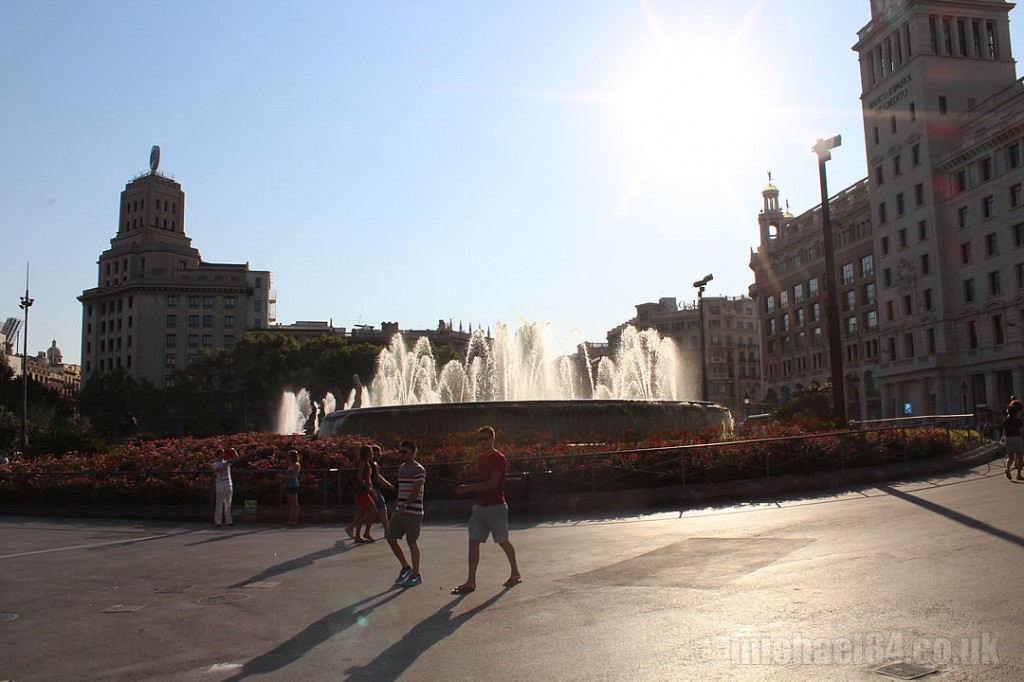 Barcelona is a cool city, with lots to see and do, whether it be on a night or through the day. But what about the myths, what you hear and read online, of course I read a bit before I went, so I will give my little overview and FAQ on my time in Barcelona.
Crime – Pickpockets and the like
OK, so it's been called the crime capital of Europe and it's no secret about pickpockets and Barcelona. But when I was there I did not experience any, and I did not feel less safe than my city, London or other places. Of course the crime does exist, but if you are sensible and stay on your guard then you'll minimise any chance of this happening.
With that said, should I take my big DSLR camera?
I was wondering too, and thought about not taking mine but I did. A lot of people now own a DSLR, so you can imagine lots in Barcelona were using them. I made sure it was round my neck at all times and I also kept my hand on it just to be sure.
Wear your backpack back-to-front
I had also read about this, and you may think you'll look silly but there are so many people doing this. If it's on your front then there's less chance of someone taking something from you without you noticing.
Beggers
There are beggers in Barcelona. Most will not bother you, but on occasions we had people asking us for money for food…Even when sitting in a café. The staff are normally quick to move them on.
What about the famous La Rambla? What's it like?
It's a decent enough place, but it's not amazing. If you're looking for a traditional tourist trap then this is it. Souvenir shops, Over-priced bars on a night, street acts, lots of people, that is La Rambla. The top end, nearer to Plaça De Catalunya is probably better than the bottom. It's worth a visit, and there are many narrow streets hidden away with lots of restaurants and bars.
Where can I shop for high end fashion and premium things?
Passeig De Gracia in L'Exiample is the place to go. It has everything high end, all the premium brands such as Hugo Boss, Chanel, Louis Vuitton, and more. It's shop after shop of retail heaven, fashion, jewellery, restaurants and regular fashion shops like H&M and Zara.
Where can I shop for regular fashion things?
Plaça De Catalunya and the area around it is probably best. There is El Corte Ingles, a huge department store (think Selfridges) which sells a lot, El Triangle is home to a few brands, and the general area of the top of La Rambla too.
Where are the bars?
A problem with a lot of big cities is where do you find the bars!? Barcelona is similar, with pockets of different areas with one or a few bars in them. There are lots of bars, dotted around the different parts of Barcelona, so I'll let you research that! 😛
How much is the beer!?
Drinks can be a bit on the expensive side, if you go to La Rambla to drink they certainly are. It's the tourist trap of the city, so the bars around there charge lots. Over €6 for a pint in places, over €5 for a bottle and you could pay over €8 for something with imported spirits in it. The places on La Rambla are not just expensive but over-priced, as they tend to be your traditional British types of pub/bars but at a high-end price.
What about food?
Yes, there is food in Barcelona

There are so many restaurants you'll never know which to choose. From expensive looking places to traditional Catalan ones, cafés, tourist spots, Italian, Chinese, Indian, you name it, they have it. If you're just looking for snacks there are plenty of sandwich type of places too, Pans And Company seems to have a few franchises in Barcelona. There is also the world famous Hard Rock Café in the city.
If you like your fast food or are a fussy eater then there are plenty of McDonalds, KFC, Subway and Burger King places to keep you going.
Is it Stag And Hen party heaven? I want to avoid them!
Yes and no. We only ever seen one hen and one stag party in the 3 nights of bars, and never really noticed any round the streets on a night like I would in Newcastle. If you go to the traditional tourist bars then you'll probably see more, so if you want to avoid them then the best way is probably avoiding La Rambla! 😀 Google Stag and Hen Bars in Barcelona, make a note and don't go (unless you want to) 

What is the transport like?
It seems pretty good although I walked most places. There is a metro which is not expensive and takes you to lots of places which you'd want to go. Taxis seem cheap, 20 minutes from the airport to L'Eixample only cost €23, so a short taxi journey with a couple of mates will not break the bank. There's also a couple of trams which go to a few places, and the Barcelona City Tour bus costs €26 per day or €34 for a 2 day pass.
Take walking shoes and blister plasters!
If you're like me when you go to cities you'll want to go around and explore, usually on foot. Barcelona is massive, with attractions and landmarks all over the city. If you plan on walking I highly recommend getting some footwear up to the job. I wear my Converse and know they are not, so should not of took them. Next time round I will wear some footwear better suited to the job.