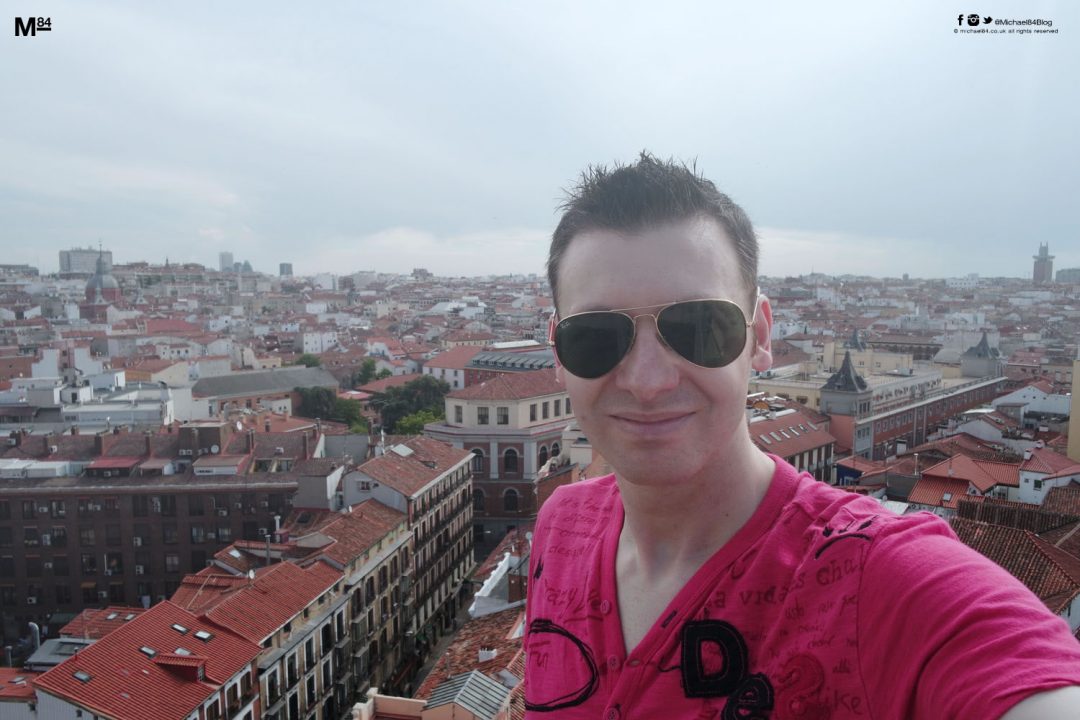 As you know, I recently visited Madrid, and stayed in the brilliant Dear Hotel. If you've read my other reviews, including The Square in Copenhagen, you'll know that I really like modern hotels, and ones with a boutique feel. I had a look at the Dear Hotel and it looked like it would fit the bill, so I chose it for my stay in Madrid.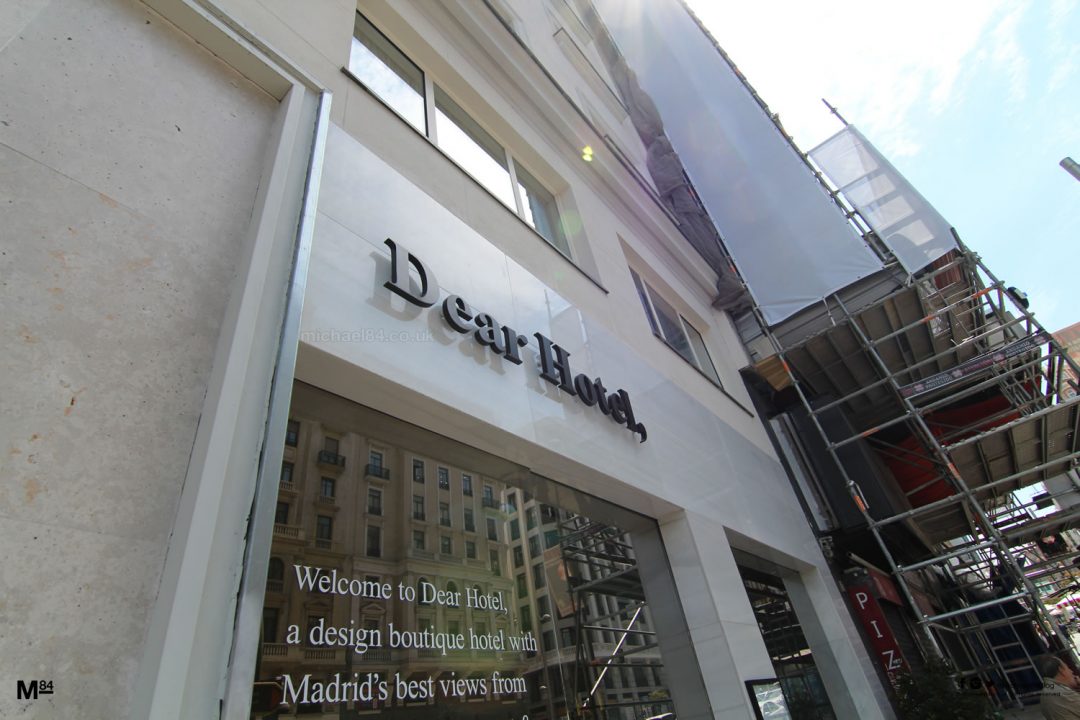 Location
It could not be in a better place. It's on Gran Via, and as you've read in my Day 1 of Madrid, that's in the centre of Madrid, and is the heart of everything. It's at one end of Madrid, with the Plaza De España Metro station right outside, and so Plaza De España opposite the hotel. This means you get the best views of the monument and fountain, and a great view of the rooftops in Madrid. Once you get outside the hotel, you have the whole of Gran Via to walk around one way, with a chilled out Plaza De España on the other side to go and relax.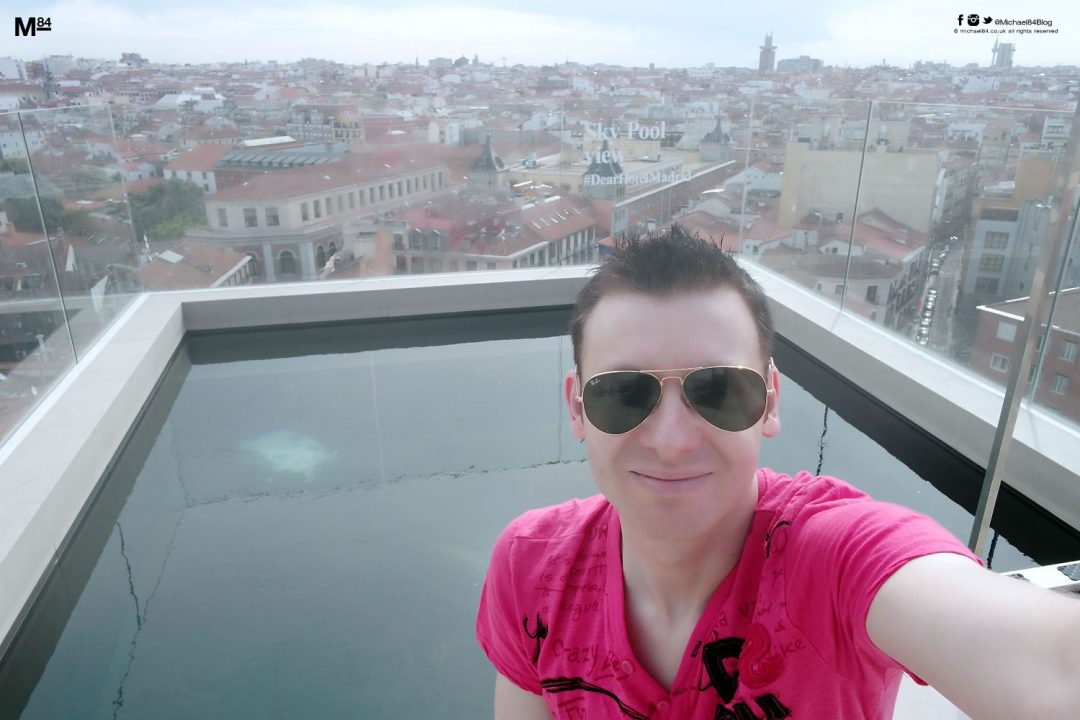 The Hotel
The hotel is friendly, and is compact but tall. There's around 12 floors of rooms with the Nice to Meet You Restaurant & Lounge on the rooftop, along with a pool and the best views of Madrid. There's free WIFI throughout including in the room, and it really has the modern, boutique feel of a luxury hotel and of course is very clean.
The Room
I got a deluxe room, and it had the wow factor. As soon as I got in I was impressed. Since I travelled alone you a lot of the time the hotel lumbers you with a rubbish room but charges you the same. That's not the case at the Dear Hotel. I had a huge room, with a king size bed, 40″ TV, minibar, an amazing black granite bathroom and a large double balcony terrace with table and chairs, as well as those amazing views. I think these rooms are 18-25sqm, I think mine must have been on the higher end, but even at the lower end, it's still a fair size.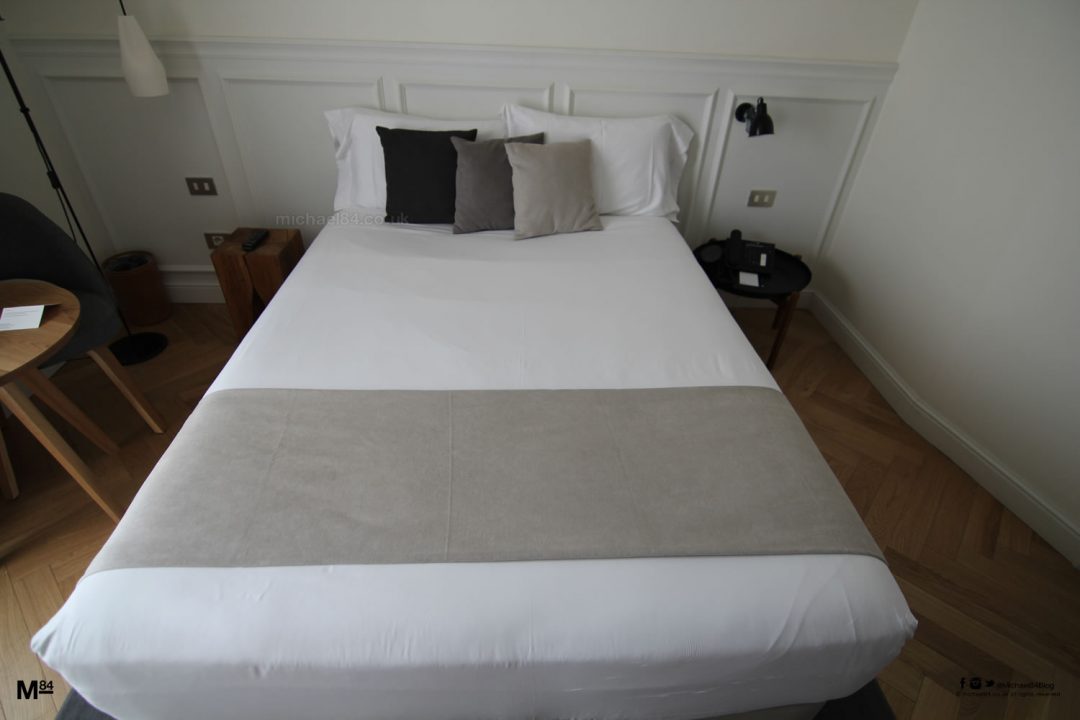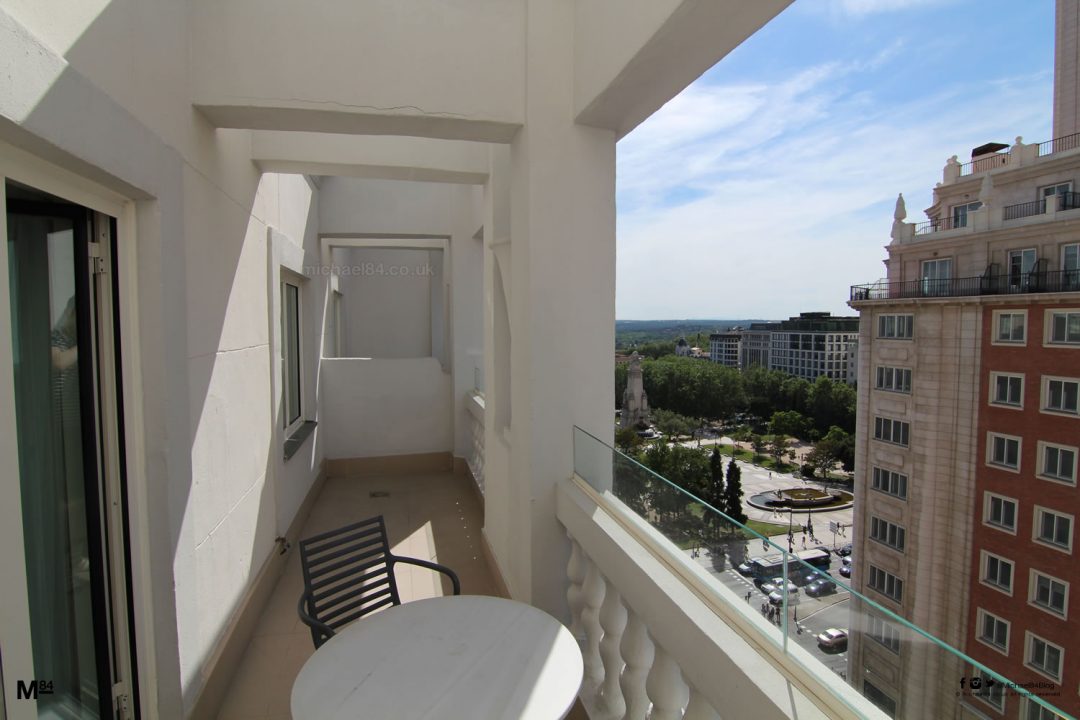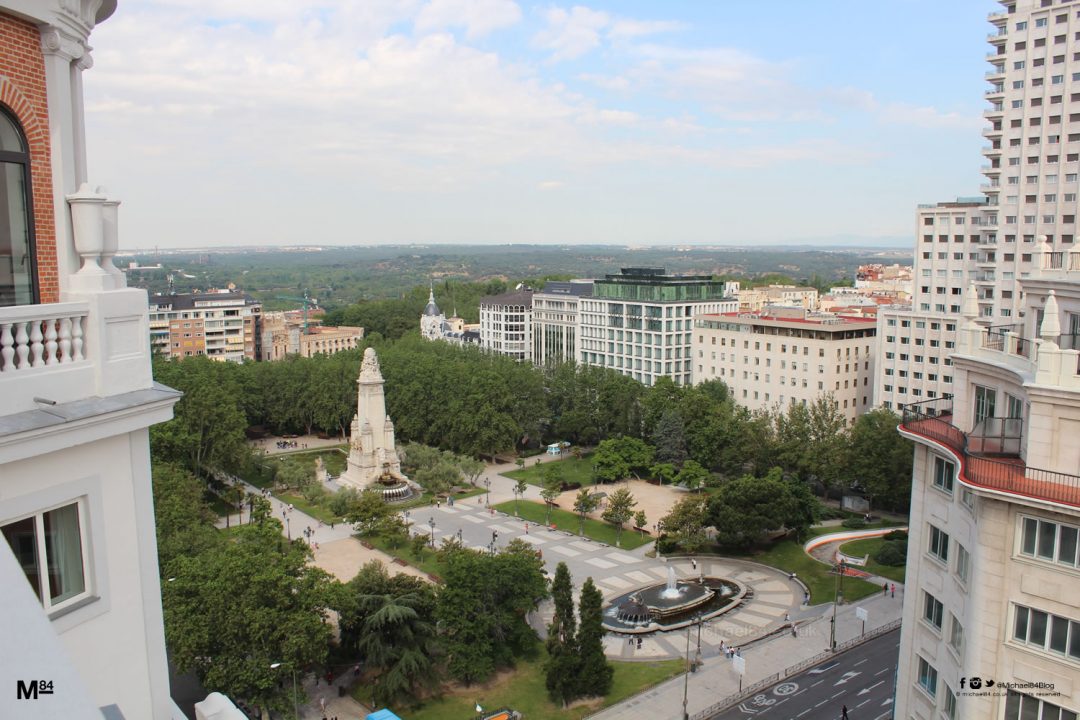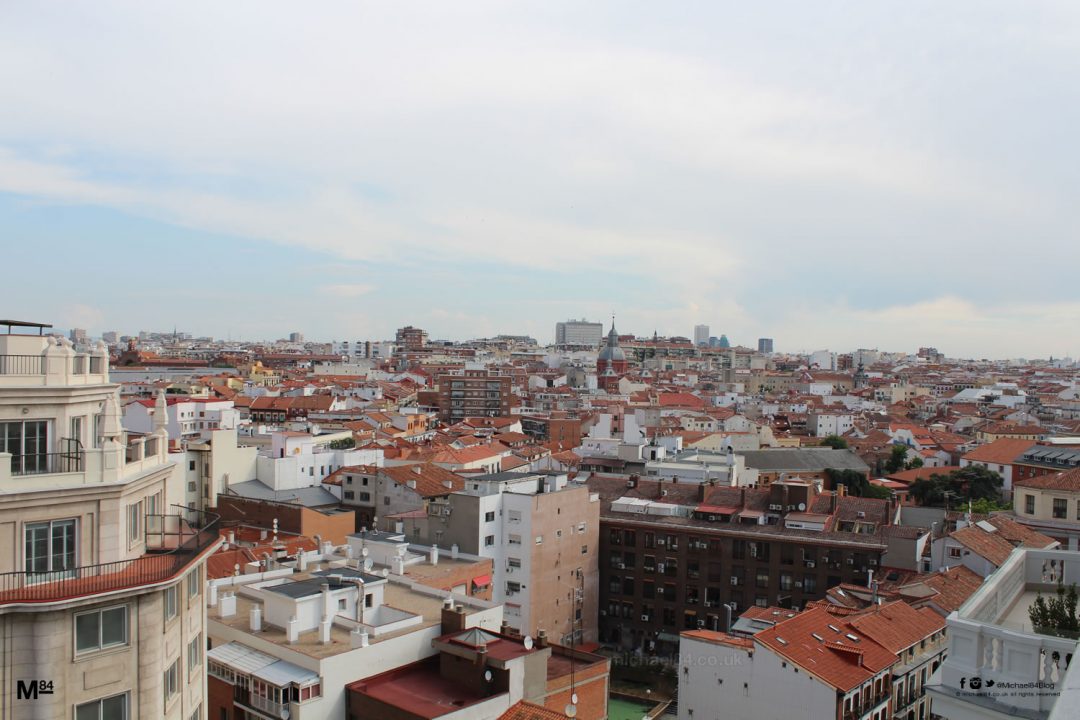 Getting There
As mentioned, Plaza De España Metro station is right outside, it's on Gran Via, so getting there, whether it's by Metro, Bus or Taxi, is easy. The Taxi from Madrid airport to the centre of Madrid is currently fixed at €30, so not too expensive, but it wouldn't be such a problem on the Metro either.
What I Loved About Dear Hotel
I have to say I loved everything! From the large bed to balcony, cleanliness, friendly, modern, size, location and those views, it's hard to find any faults with the hotel at all.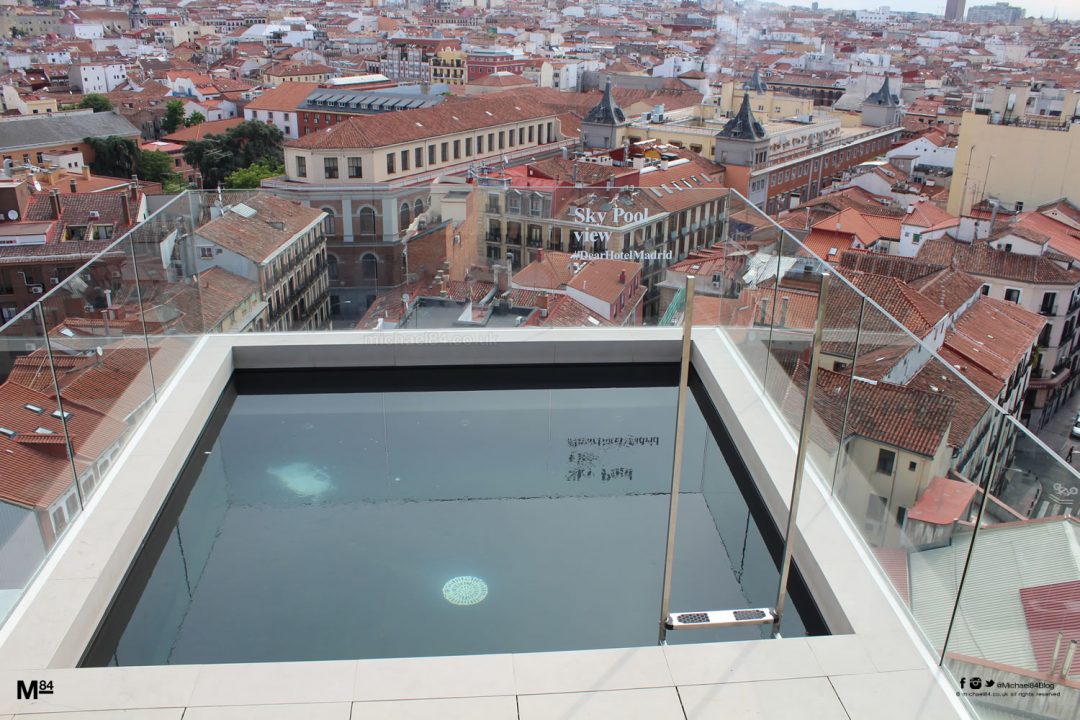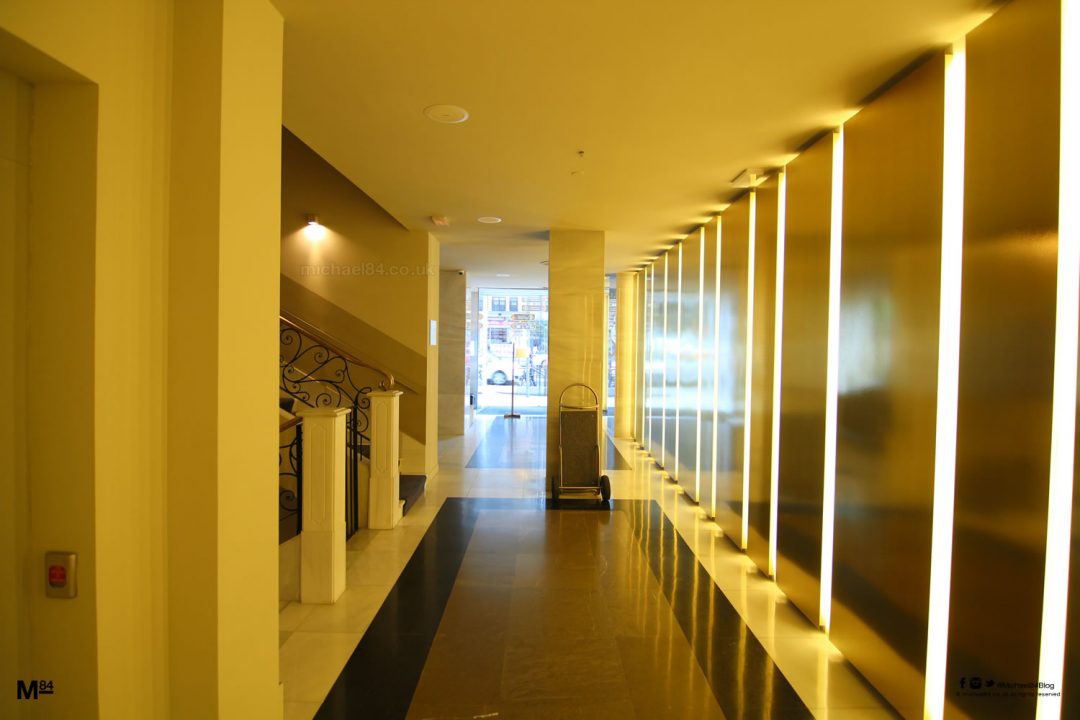 Who's This Hotel For?
This Hotel makes a good stay for everyone. From a family to business trips, romantic getaways, solo travellers and for those who want to explore the great city that is Madrid.
Verdict
I really enjoyed my stay at the Dear Hotel, and I would definitely go back, hopefully to the same or similar room. It's a 4 star hotel, and bills itself as a design boutique hotel and it lives up to it's expectations. The price is perfect, location exactly where you'd want it and is a very pleasant place to be.
Would I Recommend This Hotel? – YES!
Would I Go Back To This Hotel? – YES!
Address
Dear Hotel
Calle Gran Vía, 80,
28013 Madrid,
Spain
Thanks For Reading...Want More? 🙌
Hi, I'm Michael 👋 I'd love you to subscribe to my newsletter for exclusive content & updates on my blog straight to your inbox. (No spam, I promise!)