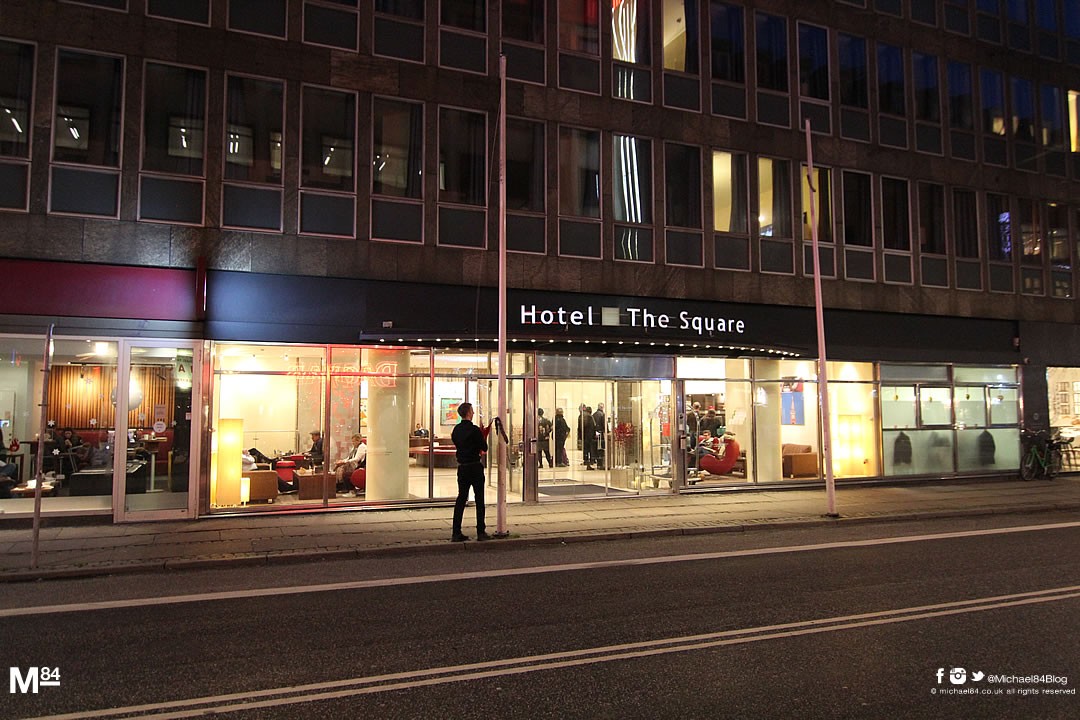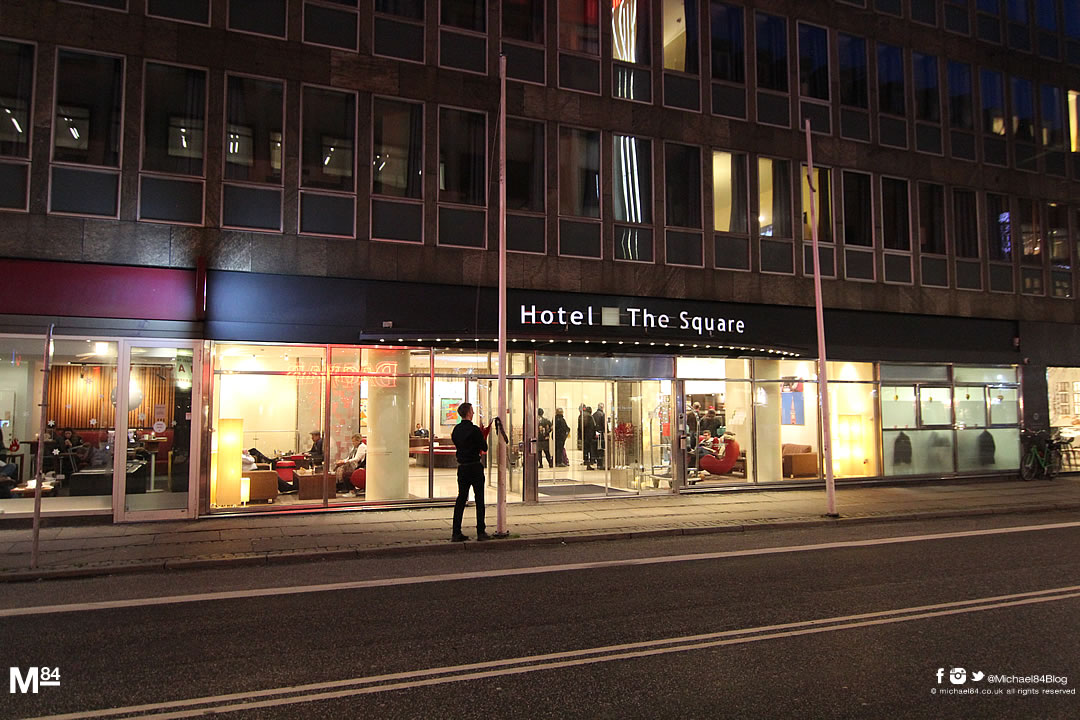 As you know I visited the beautiful city of Copenhagen just before Christmas for a short break, and loved the city. I stayed in The Square hotel, which is a 4 star hotel located very central, in Rådhuspladsen.
I was looking around for a couple of week's to find a hotel, and I found this one pretty fast. I did search for other hotels, but after contemplating a few things which I will go into below, I settled for The Square, and I am fairly happy I did 🙂
The Location
First off you've got to start with the location. As the name suggests, it's in the Square, Rådhuspladsen, and is pretty central to everything you'd want. A stone's throw away is the main shopping street of Strøget, which you can walk all the way down and then you get to Nyhavn, another great picturesque location.
It's also round the corner from Tivoli, so you really do have a lot on your doorstep. There's plenty to eat and drink around, a 7-Eleven seconds around the corner and other places to grab snacks.
Getting There
You can get there from the airport (or wherever you are) by train, the hotel is a 5-10 minute walk from the main Central Station train station, which runs to the airport. I decided to get the Metro, with the closest stop being Nørreport. This is supposedly a 15 minute walk, I am a fast walker and it felt longer than 15 minutes!
I guess 20-25 minutes, but it's pretty simple, and more or less a straight line down a long street when you get out the Metro station, round the corner, and you're almost there 🙂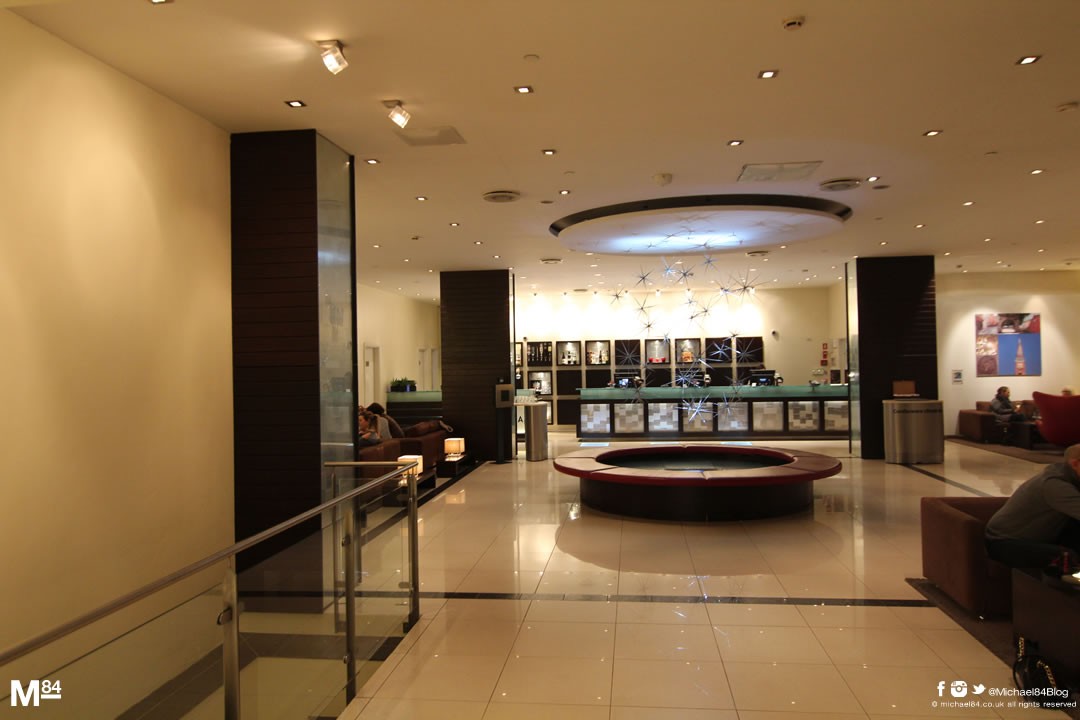 First Impressions Of The Hotel And Checking In
I got to the hotel which looked just as I expected it to. It was nice and modern, something which I really like. Once you go through the main doors you are into the hotel lobby where there's plenty of comfortable sofas to relax on, along with the reception desk and oddly the bar.
The bar is a small desk alongside the reception desk, which is definitely a first for me. I can't decide whether this is genius or weird, but it's certainly different.
Check in is at 15:00, I think that this is a bit too late, I arrived quite early, just after 11AM and thankfully my room was ready early which was definitely a positive 🙂 Checking in was fine, the staff were friendly and I was given the card for my room, so it was off to the lift, inserted my card, and headed to the fourth floor.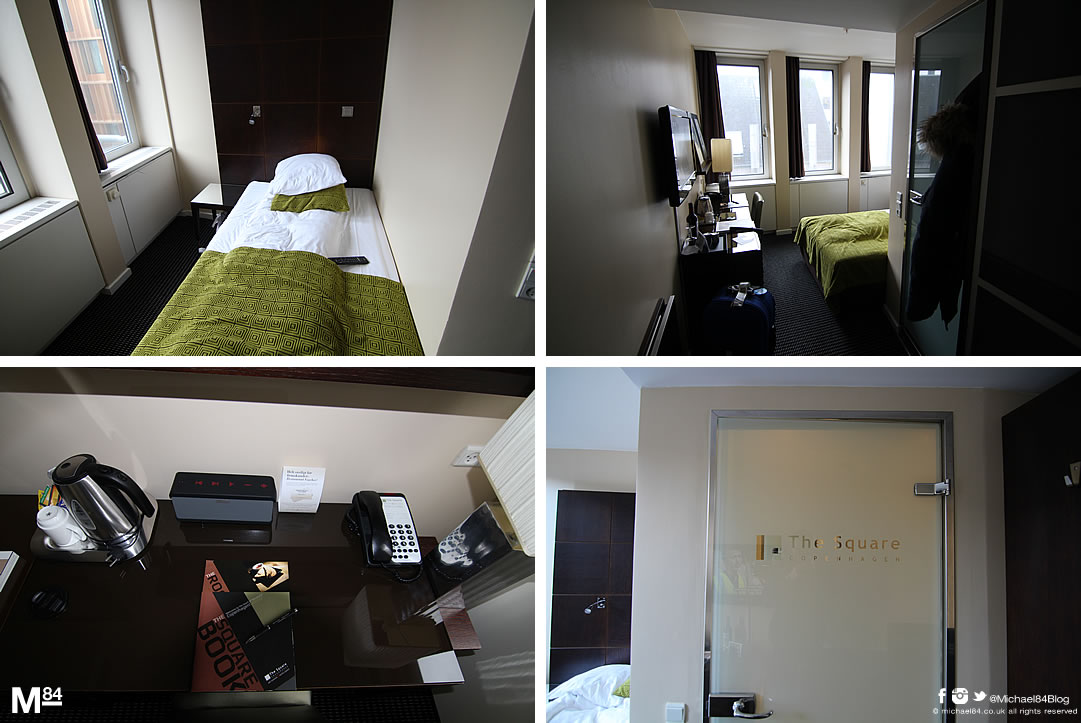 The Room
I booked a single room, and I knew it was going to be small, and it was. To be honest, it was not as small as I first feared, I think they layout was good, and made the most of the space which was there, it did not feel too small once inside, with the bed was sort of 'round the corner' from the room door.
The bathroom was modern, with a large frosted-glass door to separate it from the main room, and had the usual toilet and sink, as well as a small-ish shower. The room was really well equipped, with a flat screen TV, mini-fridge, Bluetooth speaker, tea/coffee making facilities, telephone, desk, chair, wardrobe, a few electrical sockets and a Corby trouser press.
It also had free WIFI throughout, something which I think should be standard everywhere these days but sadly it's not. The hotel WIFI worked well in the room, as well as in the lobby.
It's definitely not lacking with room facilities, however the price was quite expensive for a single room, especially with only a single bed. As you can see there's probably room for a queen-size bed and possibly a double, I am not sure why you wouldn't put one of those in the room, I imagine it's so they can sell the bigger rooms.
The view…Well there was no view you'd want to speak of. I did request a "room with a nice view", sadly the view of the back of a building was a slight let down. I am not so bothered about a view, especially for such a short break, I always consider a good view as a bonus, so it would have been nice, but ultimately was not hugely important to me on this occasion.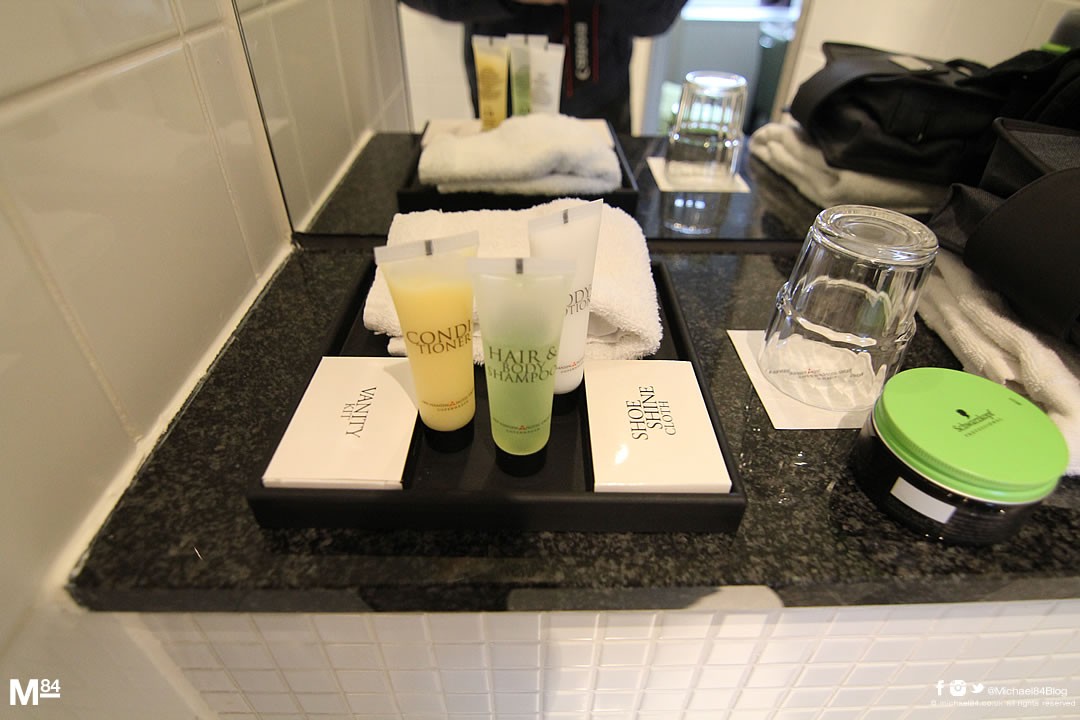 The mattress is super soft, this will appeal to most people so I can see why they'd use those rather than a firmer mattress, however since I have a bad back it's not the best choice for me, however it was not too bad.
The Square has an option of allergy friendly rooms which I think is a nice touch, I think it would be a real plus if they had an option of a firm mattress. You do get a choice of two pillows in your room, one firm and one soft.
If you want to splash the cash you can opt for an Executive room which includes access to the Executive Lounge on the 6th floor, you can enjoy the roof terrace. If you have opted for a standard room or other room type, you have to pay for access, which I believe is around 190KR per person, per day (Around £19).
Some Executive rooms also have a private terrace overlooking the Square. I was really tempted to get one of these rooms, however rooms with a private balcony are limited, so I did not want to spend the extra if it was not guaranteed.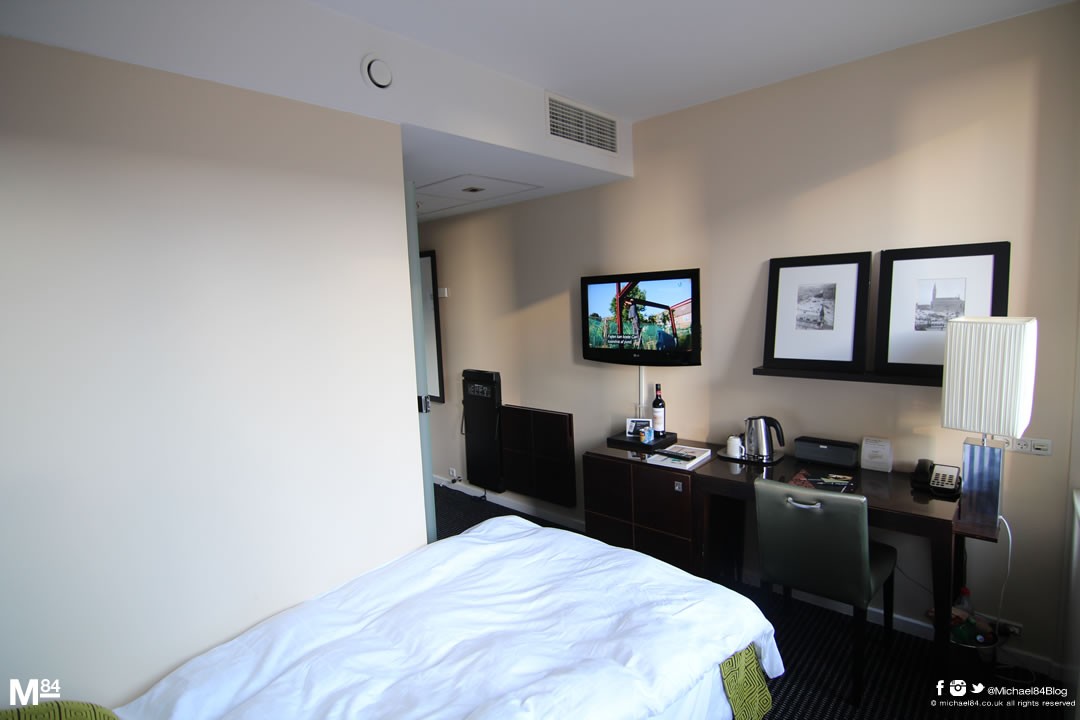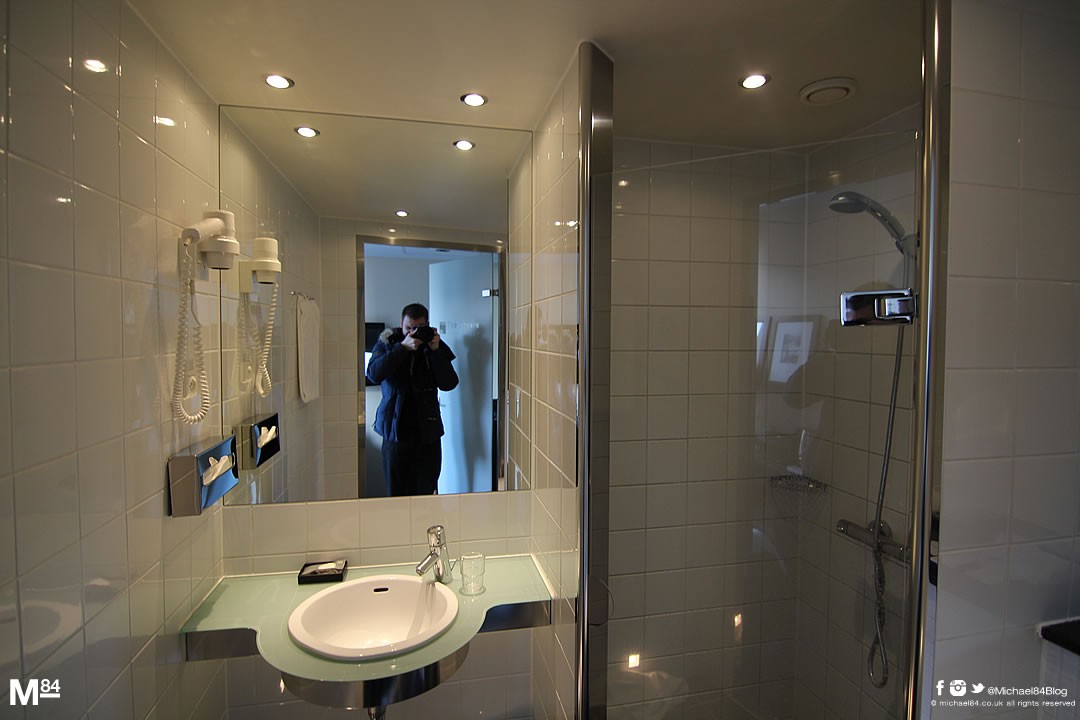 Checking Out
Check out was as simple and painless as checking in, and done fast and efficiently. They have a luggage room which you are able to use to store your suitcase, so I was able to enjoy my last day exploring the city before heading back off to the airport.
Something I found odd was that the lobby toilets, which were located downstairs could only be opened with a room key. Since I had already checked out my card no longer worked.
This was a bit inconvenient, lucky for me someone was also going to the toilet who was able to open the door.
All in all I can say I was satisfied with the room which I had, albeit a shade on the expensive side for what it was.
What I Loved About The Square
The Location – If you're going to Copenhagen this location is just perfect.
Friendly – All staff seemed quite friendly, said hello when they saw you and the general feel was welcoming.
Modern – I like modern hotels from the décor to the facilities which The Square has.
Size – Although the building looks massive from the outside, it's quite a boutique hotel which is simple to navigate, something I like.
Who's This Hotel For?
Singles, Solo Travellers, Couples, Business Trip. Good for a city break, quick get-a-ways or a romantic break.
Verdict
I enjoyed my stay at The Square, it lived up to the expectations of being a 4 star hotel, however the single room rate which I got, I felt was just that little bit too high; I think it would have been a fair rate for a slightly bigger room or a double.
When I first started looking for a hotel there were lots of older styled, 'character' properties you may call them, which have their charm but don't really appeal to me. When I saw The Square it was the one which stood out to me, so I went ahead and booked it.
You are paying for the location, for a clean modern hotel and room, and that is what you get 🙂
You can check out more of my Copenhagen travel tips if you're heading to the capital.
Would I Recommend This Hotel? – YES!
Would I Go Back To This Hotel? – YES!
Address
The Square
Rådhuspladsen 14
1550
Copenhagen V
Denmark
Thanks For Reading...Want More? 🙌
Hi, I'm Michael 👋 I'd love you to subscribe to my newsletter for exclusive content & updates on my blog straight to your inbox. (No spam, I promise!)