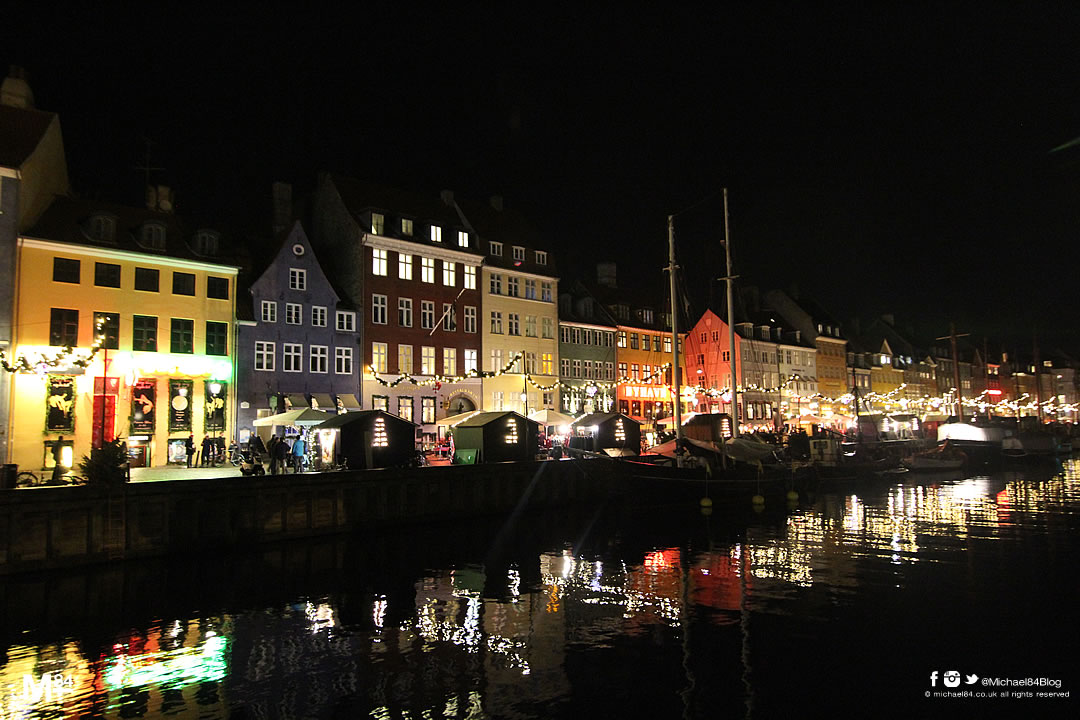 Copenhagen was amazing, it really is such a great city with so much to offer, even more than I imagined before I went. If you're looking to see what I got up to you can check out my Copenhagen page here, as well as checking out my posts on Copenhagen Day 1, Copenhagen Night, Nyhavn Day & Night, and Tivoli.
I stayed at The Square Copenhagen hotel which was really nice.
Here's what I found out about Denmark's capital, my tips and advice and what I've learned from when I got there.
Transport
Driverless Metros – how cool! They have a great transport system…Buses, boats, train, Metro and Taxi. I used the Metro, it was cheap, quick and really easy. It cost 35KR for 3 zones which is all you'll need to get from the airport to anywhere around the centre.
Nørreport or Kongens Nytorv are the two main centre stations, strangely there's no Metro station at the Central Station which is only for trains. Tickets work on the bus, Metro and trains, and there's a train going from the Airport to the Central Station if you prefer that option.
Walking around is perfectly fine, everything is quite central, there's a bit of walking to be done which is perfectly easy.
There's bikes everywhere! You have to be careful when crossing the road, you might think there's no cars coming so you can cross, but don't forget about the peddle bikes which have their own lane next to the cars and are easy to forget about.
Is It Expensive?
Another question people have, or an assumption they make is that it's expensive. Scandinavian countries have a reputation of being expensive, after visiting Reykjavik and Stockholm as well as living in Newcastle and visiting London, I don't really think this is the case.
It's certainly not cheap, but you would not expect that for a Western European capital city anyway. £5 for beer, food is reasonably priced, souvenirs are expensive, but they're a real tourist trap kind of thing.
What's The Money Like?
Really easy to convert. It's around 10kr to the pound, so 100 Kroner is £10. The coins were kind of confusing, There's barely any need for a 1,2 or 5, but they do exist, as do 10kr and 20kr coins.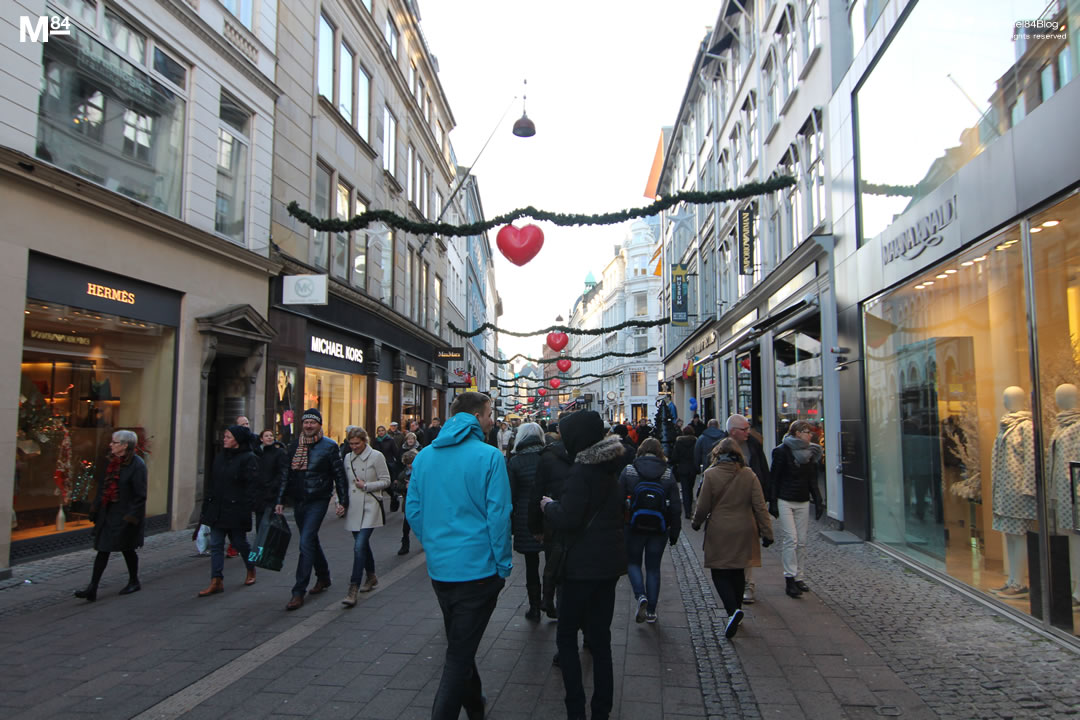 What About Shopping?
There's shops….Oh yeah, there are plenty of shops!!!

The main shopping street is Strøget, and is goes on for a long while, with so many shops! There's plenty to choose from, all the high street names you'd expect to find, plus a whole lot more.
Denmark and the other Scandinavian brands are represented with Weekday, !Solid and 66 Degrees North to name a few, as well as plenty of H&M shops scattered all over Copenhagen. Koebmagergade runs off Strøget and has high end places like Saint Laurent, Valentino as well as Desigual and plenty of other shops too.
There's Magasin which is at Kongens Nytorv, and is a huge department store. If you're going shopping in Copenhagen, you could be there for a few days going in every shop and you'd not have enough time! 😉
Sights – What's There To See?
There's plenty of things to see and culture. Since I went at Christmas time it was all about the Christmas markets, but I saw the Little Mermaid too, there's plenty of cool areas like Nyhavn, buildings and churches. A trip to Copenhagen would not be the same without visiting Tivoli.
It's more than just an amusement part, and it definitely is a must see and do if you go.
Is It Big?
It's not huge, you can get around most of the central of Copenhagen fine by walking, however you will do a lot of walking if you try that. I was around Radhuspladsen where my hotel was the most, you could then walk the length of Strøget and on to Nyhavn which took maybe 20-30 minutes at a stroll.
There's so many places to go to, streets off the main street make it feel bigger and there's plenty of other stuff a bit further afield, so you can make it as big as you like.
Is It Cold?
I went in Winter, and it was as cold as it was in Newcastle. The climate is similar to what we get here, possibly a tiny bit colder, but when it's cold it's always going to feel cold if you're out in it all day.
Do They Speak English?
Danish is obviously the first language, but more or less everyone speaks English, you won't have any problems. Most Scandinavians speak English really well 🙂
What Are The Other Tourists Like?
There's a huge mix of tourists, from other Danes to Swedes, lots of Americans as well as German and Spanish speakers, and I spoke to a French and Italian person too (asking me where something is….I'm a tourist like you!!

) A massive age range, young, old, 20's, 30's, couples, singles, groups, friends, families…It's a city for everyone 🙂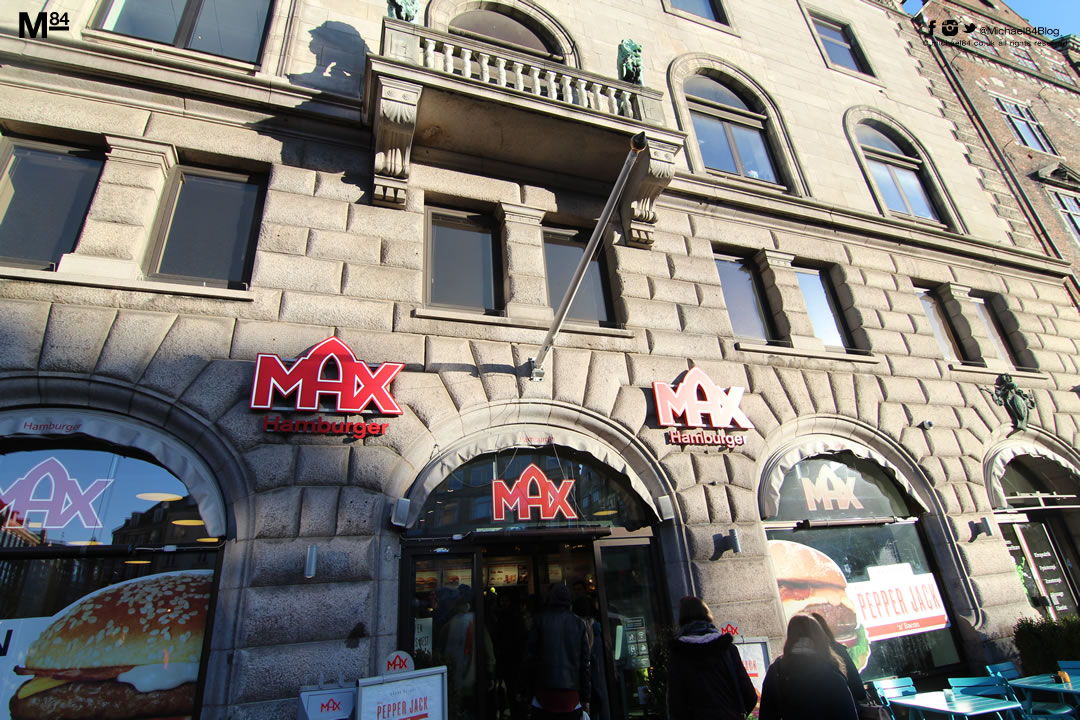 Eating And Drinking
You won't go hungry or thirsty. There's so many places to eat and drink. From sit down restaurants to more casual ones, street food, bars, pubs, clubs and of course fast food and shops. They have a MAX Hamburgers and I really wish I had of tried one but I didn't.
There's the usual fast food places like McDonalds, Burger King and KFC, and plenty of 7-Elevens to get snacks or drinks.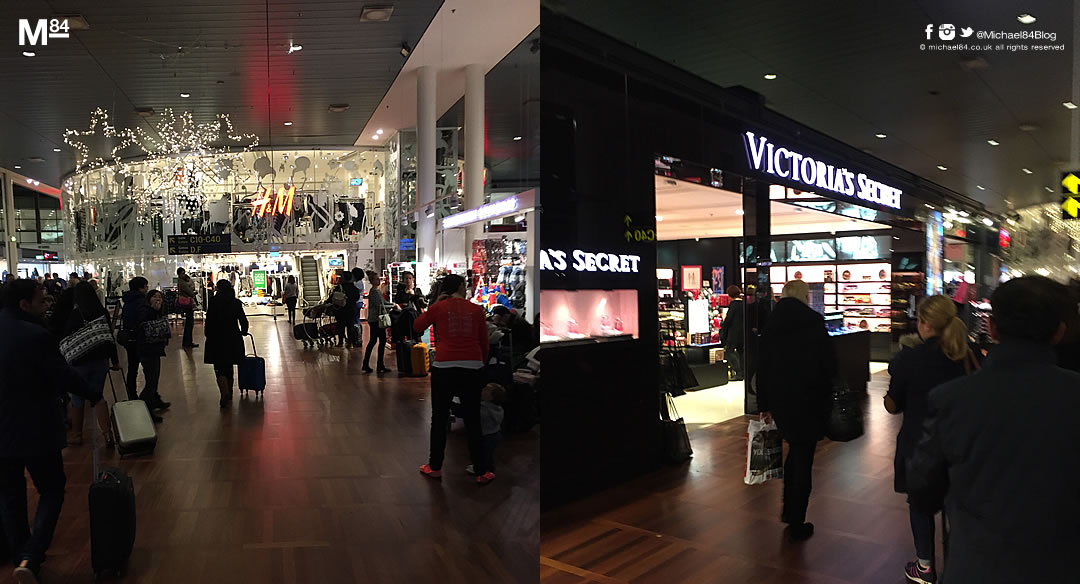 Copenhagen Airport Experience
I have to say it's one of the best airports I have been to, if not the best! Something went wrong when I got there…At baggage claim there was no belt for Newcastle! I mean there was, but it was not displayed on the screens.
After waiting a while for it to appear, it didn't, so I asked someone, and he told me, then about a minute later went on the speaker and told everyone else

The airport itself is so good. When you arrive it's easy to navigate, there's ticket machines at the baggage claim where you can buy tickets for the bus, train and metro, as well as tickets for the train to Sweden.
So as mentioned you can easily get out of the airport, and there's always a taxi option if you prefer that. The Metro station is in the terminal, right at the end, so you don't need to leave the airport until you get on the Metro, and it cost 35KR for 3 zones which you'll need (at least) if you're in the centre.
Going home and it just gets better. Before security near the Check-In desks there's a sports bar, so if you're really early you can go in there for a drink. At security there's a large amount of x-ray machines which speeds everything up.
The queues look big because there's so many people, but it's pretty quick. Once through security and into departures you're in shopping heaven. There's everything from the traditional duty free shop to high street brands like H&M, higher end from Mulberry and Marc Jacobs…There's even a Victoria's Secret!
Then there's plenty of places to eat and drink, Joe And the Juice is really popular in Copenhagen. If you are going to be delayed in any airport, you'd want it to be this one.
Verdict
Copenhagen is a brilliant Scandinavian city, if you've ever thought about going you should go, and if you haven't then it should be on your list 🙂 I went for 2 days which was really fun, and could have easily stayed another day or even two.
If I was there for a day or two longer I would have went to Malmö, which is only a 20 minute train ride away, so worth going for the day if you can make the time.
Thanks For Reading...Want More? 🙌
Hi, I'm Michael 👋 I'd love you to subscribe to my newsletter for exclusive content & updates on my blog straight to your inbox. (No spam, I promise!)