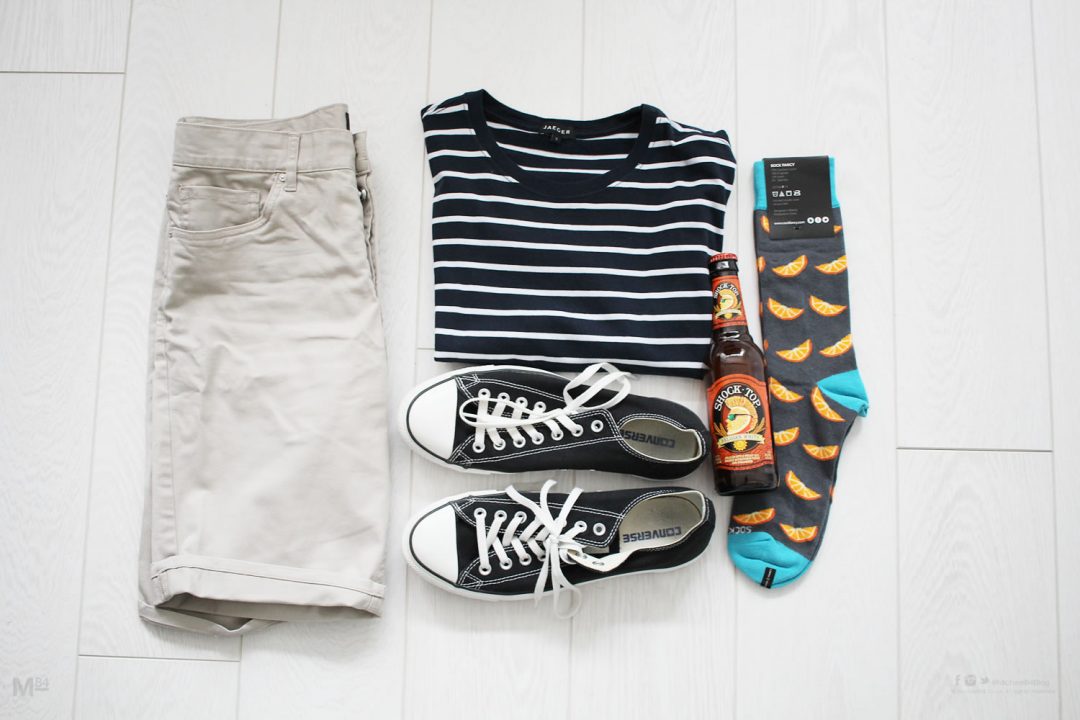 With Father's Day only a few short days away, you're probably looking for the perfect gift for the big day on Sunday. If you're anything like me, then you'll have bought all the usual things before, and you'll be wanting to come up with something you know he'll like, but something original too. Shock Top have come up with the perfect combination, something all dads love, with something all dads need. This Father's Day get your dad some beer and socks, in this unique gift set, featuring novelty socks along with Shock Top Belgian Beer.
Styling The Socks
First of all let's talk about the socks. They're charcoal grey with printed images of orange slices and accented with a blue heel, toe and top. Since the base colour is charcoal, it's a staple colour, so even with the novelty orange slices, these socks will go with most clothing which your dad will own. This means that there's plenty of options when it comes to pairing the socks to fit in with an outfit.
It's the summer, and we've been having some really great weather of late. The sun is out, it's warm, so what better way to show off the socks than with a pair of chino shorts. I would style these with a light pair of chino shorts, and nautical tee which is perfect and on trend for this Summer. If shorts are not something you like to wear and you prefer jeans, then these will obviously work with a pair of jeans too. They'll create a more relaxed feel to your casual outfit, and will work well with any wash.
Finally you can dress up the socks at work with your usual clothing if you work in a casual and friendly office. It will create a talking point as soon as someone spots the orange slices, which will brighten up your look. If you usually dress a little bit on the conservative side, the socks may change some people's opinion on you, and you can show them that you have a fun personality.
The Beer
The beer comes in the form of 4 bottles which are 340ml in size and is a perfect accompaniment for the socks. It's Shock Top Belgian White, wheat ale with real orange that gives a zesty taste, perfect for the Summer. It's an award winning beer and comes in at 5.2% vol. which packs a punch without being too strong.
With Shock Top you're getting something traditional, fun, tasty and practical all in one go. It's something he'll probably need, with something he'll more than likely want. You can get this limited edition gift pack for the first time in the UK exclusively at Ocado for £15.99 here.
Post written in collaboration with Shock Top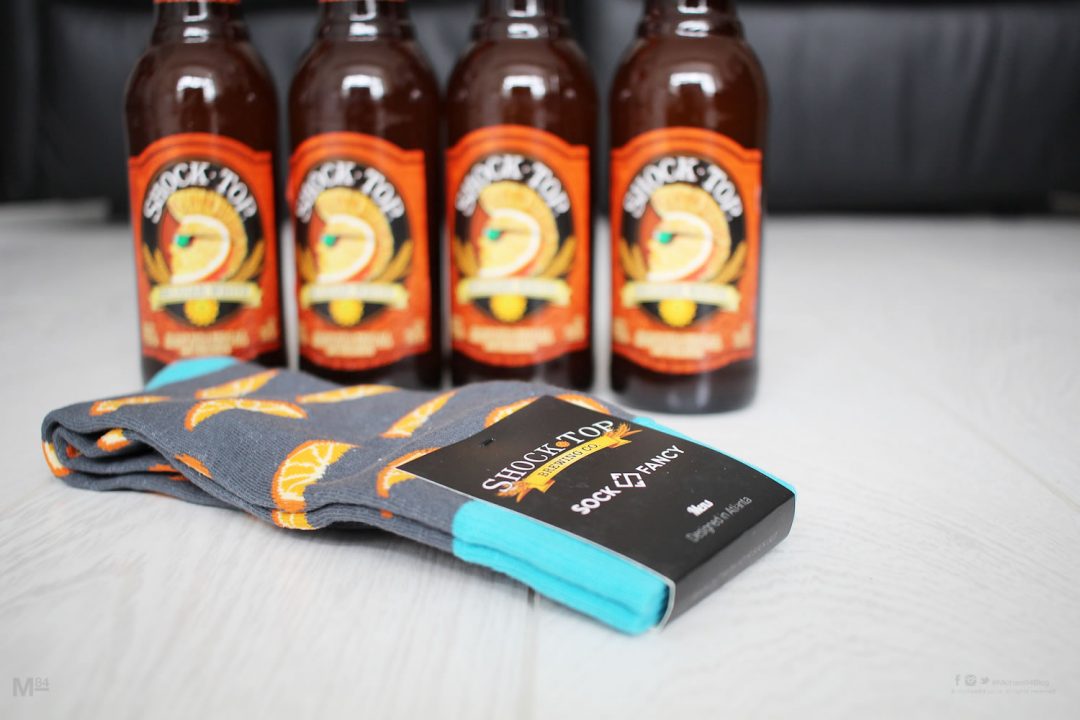 Thanks For Reading...Want More? 🙌
Hi, I'm Michael 👋 I'd love you to subscribe to my newsletter for exclusive content & updates on my blog straight to your inbox. (No spam, I promise!)