Happy Throwback Thursday! 😀
Back in the mid 90's fashion was all about sportswear, I was a teenager and lived in the stuff. The brand which was one of the most coveted was Kappa. They made football shirts for huge European teams such as Juventus and Barcelona, and general sportswear too.
Everyone was into Kappa, and it was pretty expensive for clothing when we were teens back in the mid 90's. I remember owning a few pieces, a tracksuit being one, as well as a zipped sweatshirt being fond memories.
I heard that Kappa were making a comeback, and were selling some of their old retro style tracksuits, as well as bringing back the brand for the new generation. I actually got the tracksuit last year, and did a small feature about it on the blog.
Here I am styling it with some other 90's and retro greats; Converse Chuck Taylor trainers, and the equally iconic Adidas Originals T Shirt. The tracksuit I previously owned as a teen was almost the same, but had the red background track pattern down the sleeves of the jacket and sides of the trousers. Still, this navy and white version was an absolute classic, and brings back a lot of good memories.
90's style and trends are back, and I love 90's nostalgia whether that's fashion or pop culture, and Kappa was a bit of both. It is of course not for everyone, and probably cringe-worthy for those who think they are into high fashion because they've once bought something from [insert designer name here], but it brings back memories of a great era that's what it's all about 🙂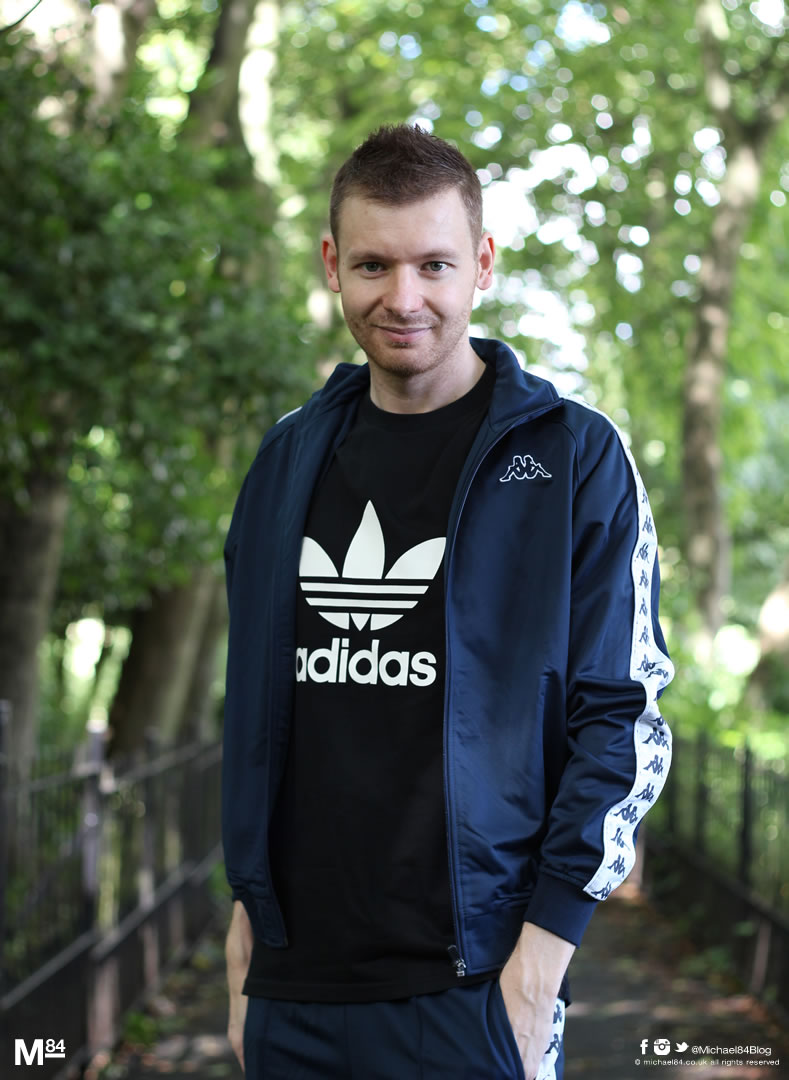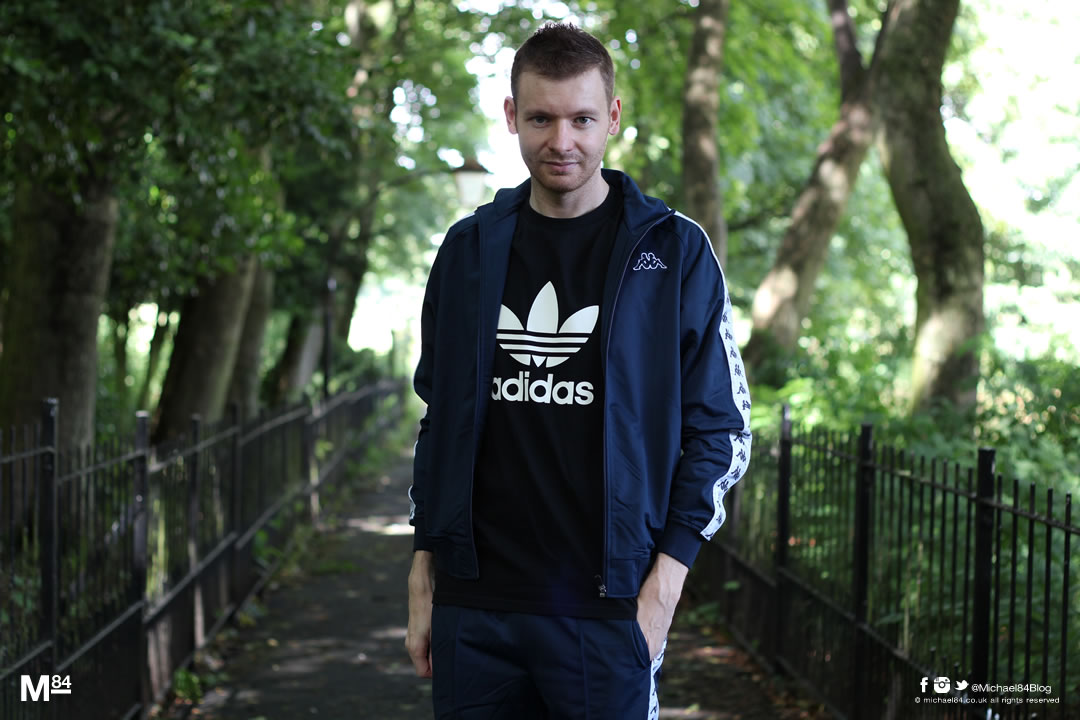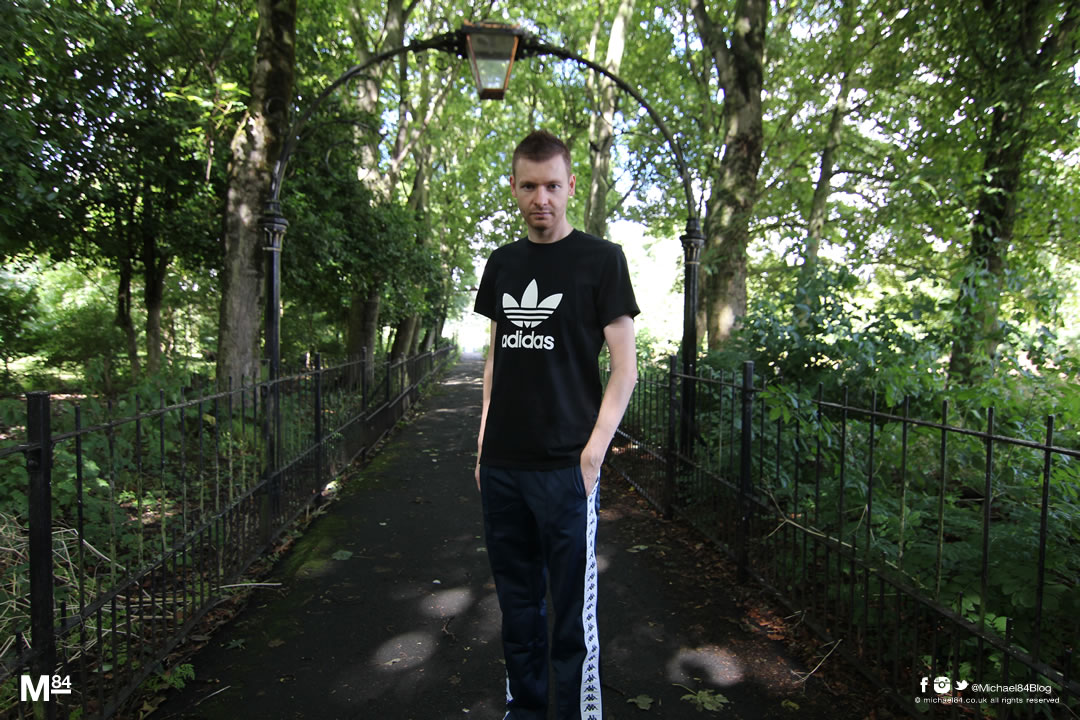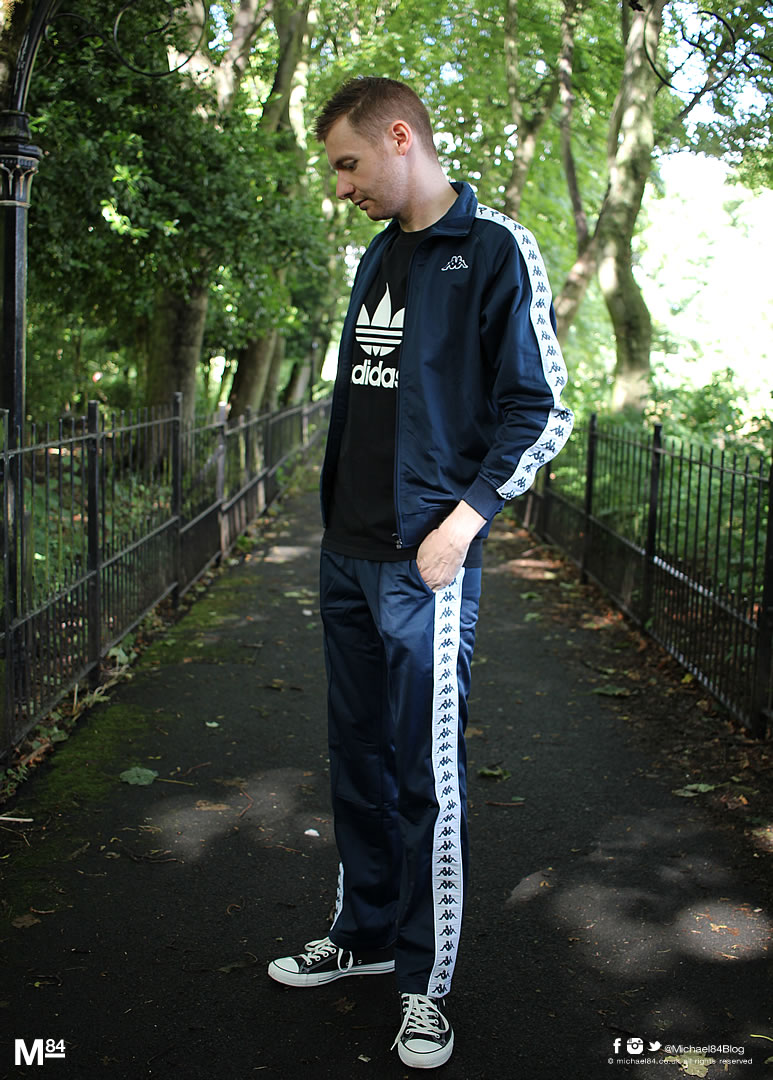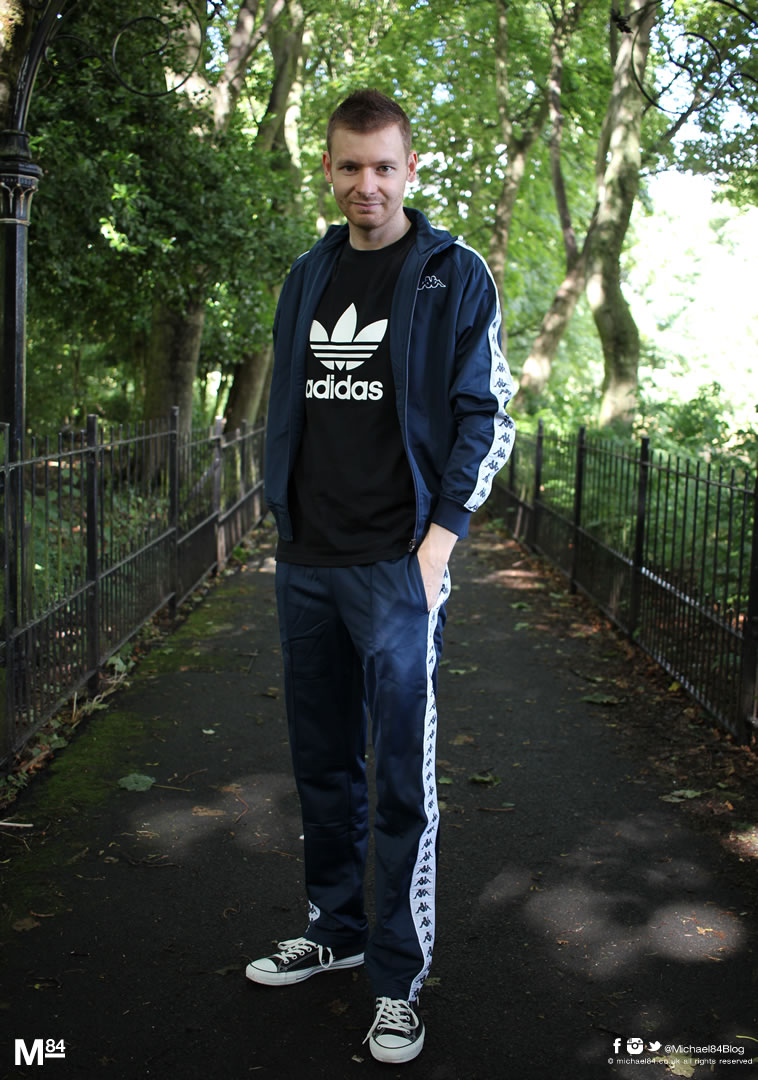 Thanks For Reading...Want More? 🙌
Hi, I'm Michael 👋 I'd love you to subscribe to my newsletter for exclusive content & updates on my blog straight to your inbox. (No spam, I promise!)