Friday, 12th June, 2020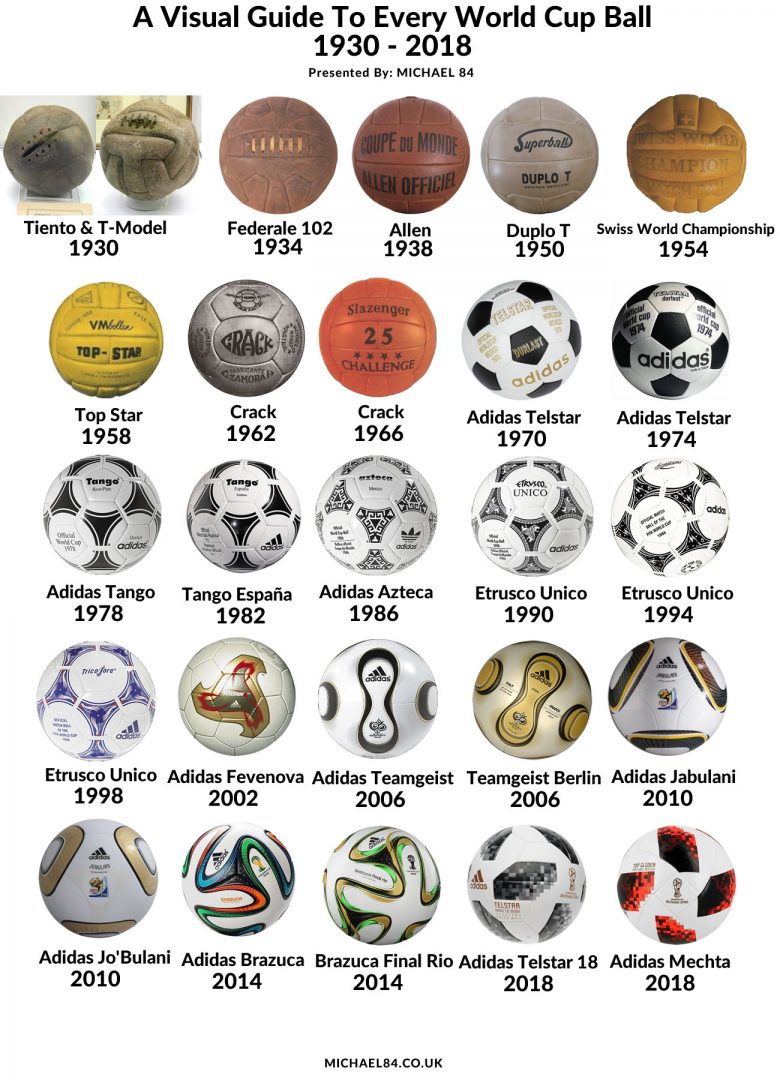 Balls…Footballs. Once they were just round piece of equipment which were absolutely required to play a game of football. But for the past several decades, they've became a lot more.
I have always loved the World Cup, and the balls have played a bigger and bigger part in that. I thought it was about time I done a visual guide on all of the balls, and the stories behind them, both in historic terms and my own memories with them.
This is every World Cup football match ball from 1930 to 2018, and some stories behind them.