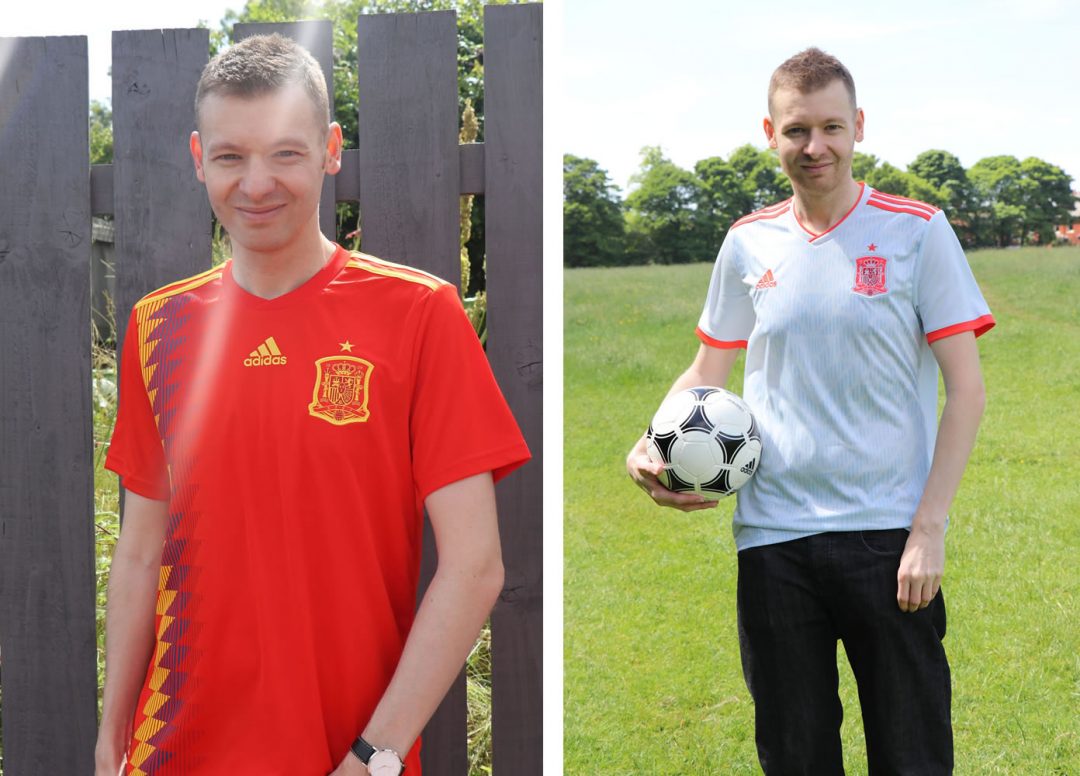 It's that feeling only the true football fans understand, it's the feeling of emptiness. Spain have been knocked out of the World Cup, losing to Russia on penalties. It was not the greatest campaign for Spain, and as with the last one, there's the emotional story behind it too.
You wait 4 years for the World Cup, then it's 4 weeks of brilliant and unforgettable football if you make the final and win, but when you go out, those 4 years are gone in an instant; It's replaced with the feelings of what if, and another 4 year wait for the next one, not knowing what the future holds.
Where did it all go wrong? Some will say 2 days before it started, with Lopetegui announcing he was joining Real Madrid and was sacked, it's hard to pin point exactly what went wrong.
Before Russia 2018
In 2014 it was said to be "The end of an era" by the football press, with the then defending champions going out in the group stages. Players like Xavi, Xabi Alonso, and David Villa would never play a tournament again, and calls for a change of system or style of play.
But 4 years on we've seen the same tiki-taka football being played, with varying success. In Euro 2016 Spain went out to Italy in the quarter finals, but since then, everything was great. Unbeaten under Lopetegui, Spain played the same style, won the World Cup qualification group which also contained Italy, drawing and beating them with a convincing win in the progress. There were huge wins and big performances against the likes of Germany and Argentina most recently too, and Spain went to Russia as a team which had not lost since that defeat in Euro 2016.
The 2018 World Cup
It was the biggest shock and an absolute disaster of a start before a ball was kicked; Lopetegui announced his intention to join Real Madrid just 2 days before the first game, with the Spanish president stating he only found out 5 minutes before the official press release.
Luis Rubiales then sacked Lopetegui, and Fernando Hierro took charge of Spain. Spain drew the opening game with Portugal 3-3, beat Iran 1-0, drew with Morocco 2-2 and lost that penalty shoot out against Russia. They were good against Portugal but conceded goals, and never looked overly convincing in any of the other games. Here's how I think each player done in Russia.
De Gea 5/10 – He'll be remembered for that error against Portugal. Ronaldo had a shot, the ball went straight through him, and that was that. The other goals which he has conceded have been penalties (2), free kicks (2) a corner (1) and a bad defensive mix up (1). De Gea never really had a shot to save, the massive mistake against Portugal ultimately didn't matter. He could have perhaps been a hero against the penalties he faced both in play and the shootout, but it wasn't to be.
Nacho 7/10 – He started the first game at right back in place of Carvajal, and scored the best goal of the game, and possibly the best of the tournament. He was playing out of position, and done reasonably well, starting 2 games. Possibly Spain's best defender at the tournament.
Pique 4/10 – Like De Gea, he'll be remembered for the wrong reasons. His foul in the Portugal gave Ronaldo the chance to score from a free kick which he did, and his hand ball gave Russia a way into the game which they ended up winning.
Ramos 4/10 – The same as Pique, the Spanish defence looked shaky at times, there was a lack of concentration with both Ramos and Pique, and there were worrying times watching and waiting for an error which might come. Ramos was out muscled against Morocco which led to their goal, the defensive pair didn't look convincing with the counter attacks against them.
Jordi Alba 4/10 – We're used to seeing Jordi Alba bombing on and providing assists and being influential in the play, but sadly in this World Cup he was poor. You cannot criticise his work rate or effort, but his decisions and final passing was just poor.
Busquets 5/10 – He's the player who links up the defence and midfield, the man in the middle and shield for when something goes wrong, but he didn't seem to get it right this time. He was as comfortable as ever in possession, but seemed to be out of position a lot, when teams were breaking on the counter as they do, there were gaps in the midfield you'd expect him to be in. He did get 2 assists against Portugal, but for the job he's meant to do, he wasn't at his best.
Koke 3/10 – One of the most unconvincing players, Koke started twice after being in and out the first team. It appeared Hierro did not fully trust him, since he didn't start all the games, and you can see why. He didn't create, and it didn't seem like you could play both him and Busquets in the same team doing more or less the same kind of job.
Iniesta 5/10 – Sadly the last time we'll see Iniesta in a Spain shirt after he announced his retirement, and it wasn't a good one. He looked just that half a yard off the pace at times, his passing was not as accurate and seemed to want just that little bit too much time on the ball, and the opposition weren't going to give it to him. We saw a cameo of the brilliance, but in the end it wasn't enough. It was a sad way for him to bow out.
Silva – 3/10 – It was almost like David Silva wasn't in the team at all, but he started every game. He's capable of winning matches on his own, he's known as the magician, but the only thing which disappeared was himself. In the first game he was decent, but went missing from then on. He was never involved in other games, and as a player who can win a game on his own, this was a huge disappointment for Spain.
Asensio – 5/10 – He's been magic for Real Madrid, and has played a few brilliant games for Spain and the future looked so bright for Asensio, but he didn't have a great World Cup. Coming on as a sub and never really making an impact, it was the same story against Russia where he started. He didn't create or unlock the door, but it was his freekick which saw Spain get their goal against Russia.
Diego Costa – 7/10 – Costa was feeding on scraps for most of the tournament, so it's hard to be critical against him. He's never looked like a player who could fit into the Spanish system, but scored 2 in the first game, and grabbed another. Maybe this was his year; But then in the final couple of games he wasn't getting the service, it was a hard tournament for Diego Costa.
Iago Aspas – 6/10 – He looked lively when he came on, and helped himself to a stoppage time goal against Morocco ensuring Spain avoided defeat. He never started any games, and perhaps he should have, but in the minutes he got, he saw a lot of involvement. He missed one of the crucial kicks in the shoot out, which is sadly how many will remember him.
Lucas Vasquez – 5/10 – Vasquez started 1 game, so it's hard to talk negatively about him, but he was quite anonymous in that game against the lowly Iran.
Thiago – 5/10 – Thiago started 1 game, and was not brilliant, but that could have been down to the system in which he played.
Rodrigo – 5/10 – Rodrigo came on a few times but didn't really get any minutes, so it's difficult to really say what he done wrong.
Isco – 8/10 – I thought this could be the World Cup of Isco, he could be "the new Iniesta" in terms of carrying the mantle of being the most talented played for Spain, and he was by far the best player Spain had. He sadly couldn't work his magic against Russia or have the absolute dominance that we've seen from him in other games, but he was very good, and the best player for Spain at this year's World Cup. His time will come again.
The Future For Spain – No More Tiki-Taka?
The media have decided that once again it's the end of a generation for Spain, but they said that 4 years ago. They said that Spain need to stop the tiki-taka passing game, and play more direct. Will that happen? I don't think so, and I don't think they need to change too much, but things have to change ever so slightly. It is of course the end in one sense, players are now getting old and for so many, this will be their last World Cup. That is really sad.
I don't think you can blame the system which hasn't seen a defeat for 2 years because it doesn't work for a few games. Some players just had a bad time, but there does need to be a tweak, especially against the so called "lesser nations".
Tactics: What Should Spain Have Done In The World Cup
They should have played with an extra forward or forward thinking player, especially in the games where they'd expect to dominate. Iago Aspas seemed very good, and should have played with Diego Costa, sacrificing a midfielder. It was apparent that Hierro was open to experiment, with Koke, Vasquez, Thiago and Asensio all starting at least 1 game being swapped with players or each other. Playing Isco further up the pitch off Diego Costa may have also worked, he seemed to float around in the middle and come deeper at times, just to get a piece of the ball.
Can't Break Down The Opposition
If you've been watching Spain as long as I have, then you'll know the system is beautiful when it works, but when it doesn't it's not. All the neutral fans I know hate watching Spain, calling their play boring. I love it, and when it works, it's great. It seen them win everything, and more recently, destroy teams such as Italy and Argentina. But when it doesn't, it's not great to watch.
What's happened is that the lesser nations don't try to score, and stick 10 men behind the ball. It's extremely hard to break down, and if Spain are not at their best, they fail to break down the defence, and end up not scoring, or perhaps scoring 1.
Scoring 1 is good, but what happens when the other team also scores one, or even 2? It's not good. The opposition play on the break, counter attack, or look to score from set pieces.
We've seen it time and again, when Spain have been wining 1-0 and not capitalising scoring more goals, getting pegged back to 1-1; Being 1-0 down and the opposing team shutting up shop, getting a win from there has been extremely hard.
In the friendly before the World Cup it took Spain 84 minutes to get a goal and beat Tunisia 1-0, and earlier in qualifying, 76 minutes to break down Israel and win 1-0.
Against the larger nations, it can also backfire. In Euro 2016 against Croatia and Italy, Spain lost, on both occasions dominating the ball but not able to convert. Both the smaller nations and larger ones have worked out how to play Spain; They know they'll see most of the ball, but as long as they're not a threat, they're happy with that situation. The quality teams will get their chances, and the lower teams may get the odd chance too.
What's Next?
It will be interesting to see where Spain go from here. There's no permanent manager yet, Hierro could possibly stay but in all likelihood he'll be replaced with a full time manager, but nobody knows who that will be yet. The system will probably stay, but we need to find a better way of involving Diego Costa if he's going to be the main striker and get the goals, he needs help up the top end of the pitch, either another forward or players who'll play more forward passes.
Spain's next games will be the new Nations League against England and Croatia, and in early 2019 the qualification for Euro 2020 will begin.
The pain is still raw, there's that feeling of emptiness you get when your team is out. It's now time to digest what's happened in the last 2-3 weeks, and see what the future holds for La Roja.
Thanks For Reading...Want More? 🙌
Hi, I'm Michael 👋 I'd love you to subscribe to my newsletter for exclusive content & updates on my blog straight to your inbox. (No spam, I promise!)