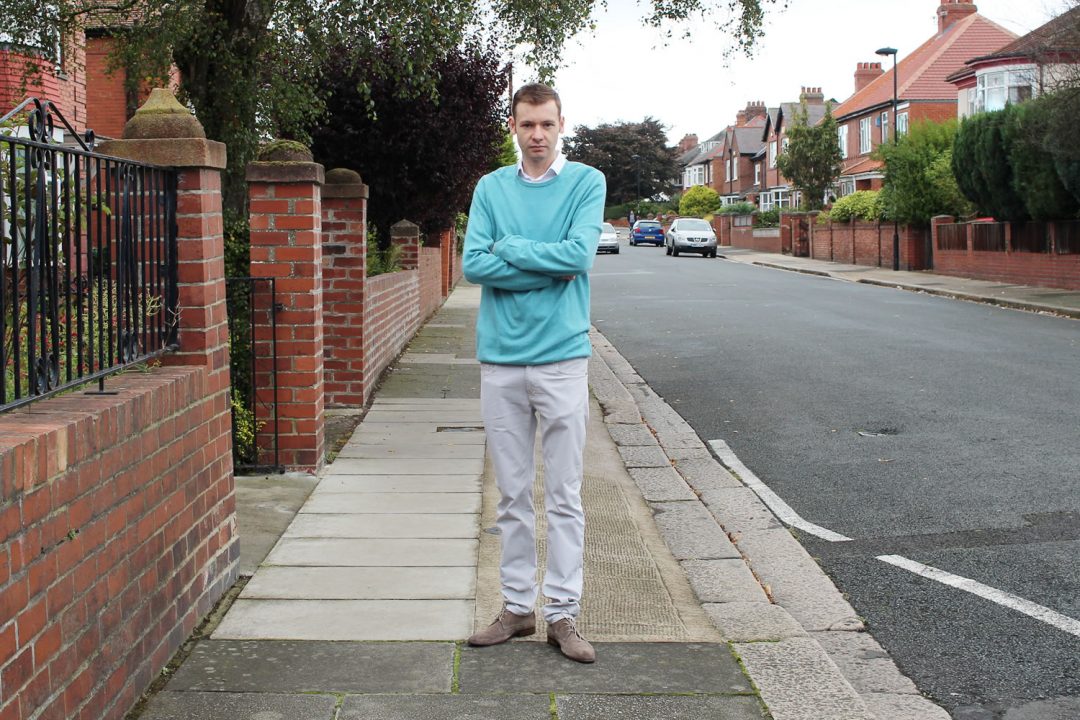 Hey guys!
I hope you're all having a good day so far.
For my daily style today I am wearing one of my favourite jumpers, it's a mint green cashmere knit, and it's from H&M.
It's made from pure 100% cashmere, not a blend, and came from a premium line H&M did a while back.
Even though I have had this a while it's still one of my favourite jumpers because of the colour; I love it!
This is an oversized style which isn't actually my favourite, I prefer a more slim fit of style, but for jumpers it's completely acceptable, especially when it gets colder and colder.
It makes it really nice to wear as a casual piece when lounging around, or out and about as a smarter piece.
I paired it with my Mango MAN light grey chinos; I wrote in my how to style white jeans that light and white jeans can actually be worn in any season and not just Summer, and I think they work well with the mint green knit for a brighter Autumn outfit.
Obviously it's better to check the weather and make sure it's not going to rain 😉
To finish this off I wore it with a classic white shirt underneath which you can just see peaking out, which keeps everything looking light, and my Kurt Geiger Suede Derby shoes which I got earlier this year and have became one of my favourite pieces of footwear.
Check out more pics below, and Let me know what your favourite Autumnal pieces are 🙂
Michael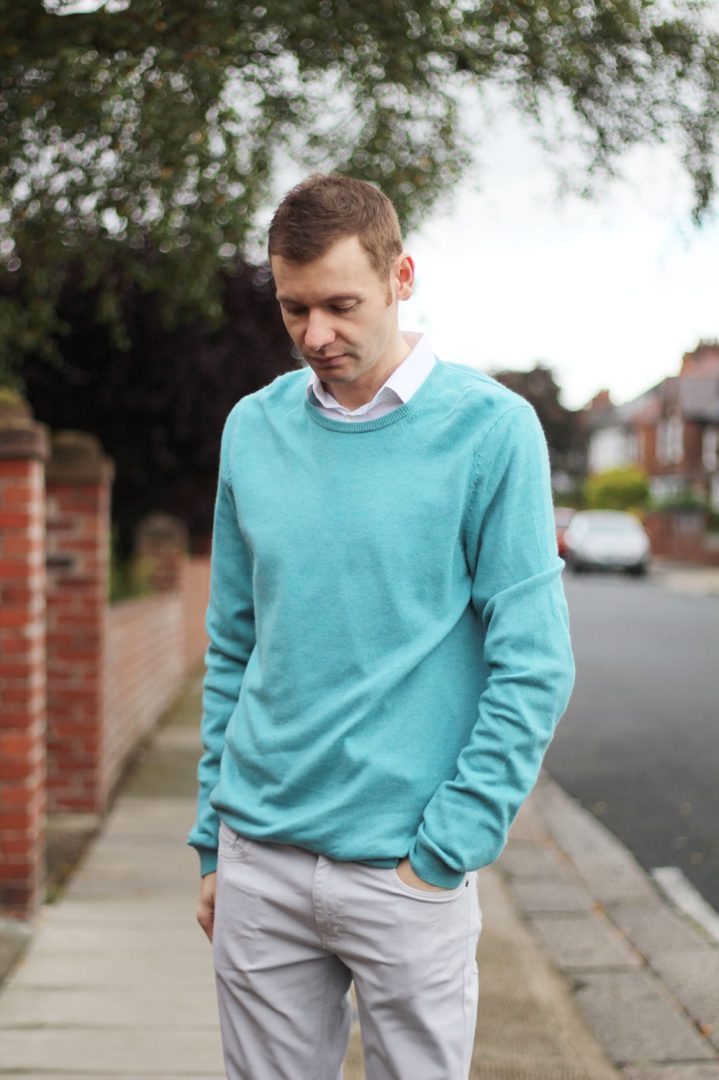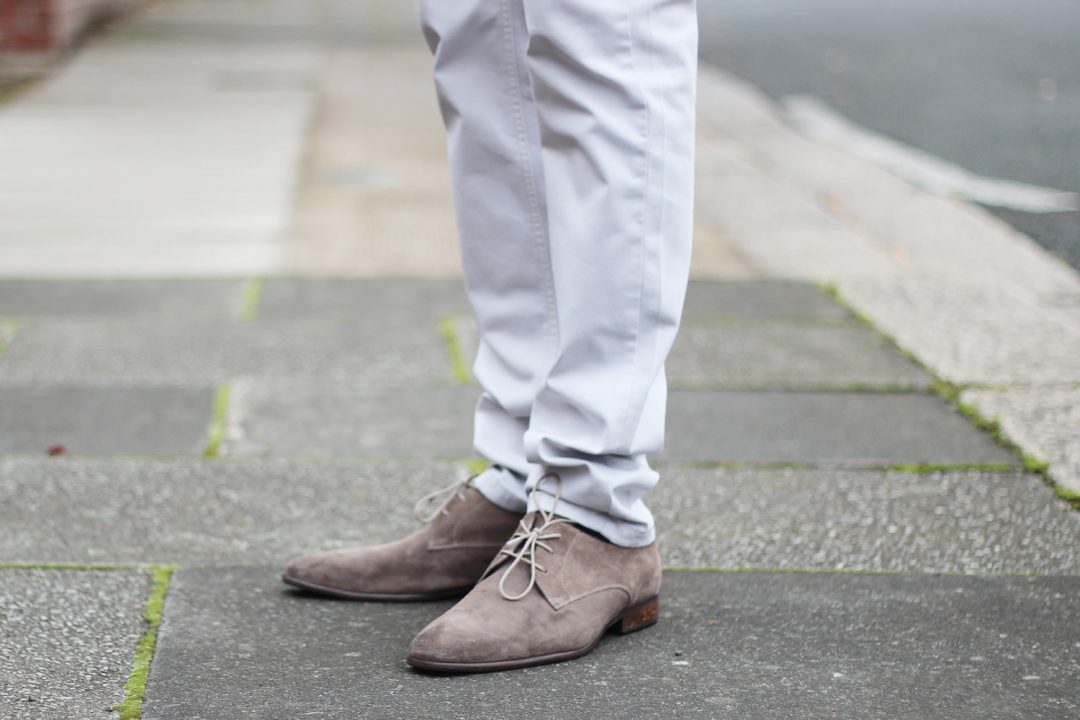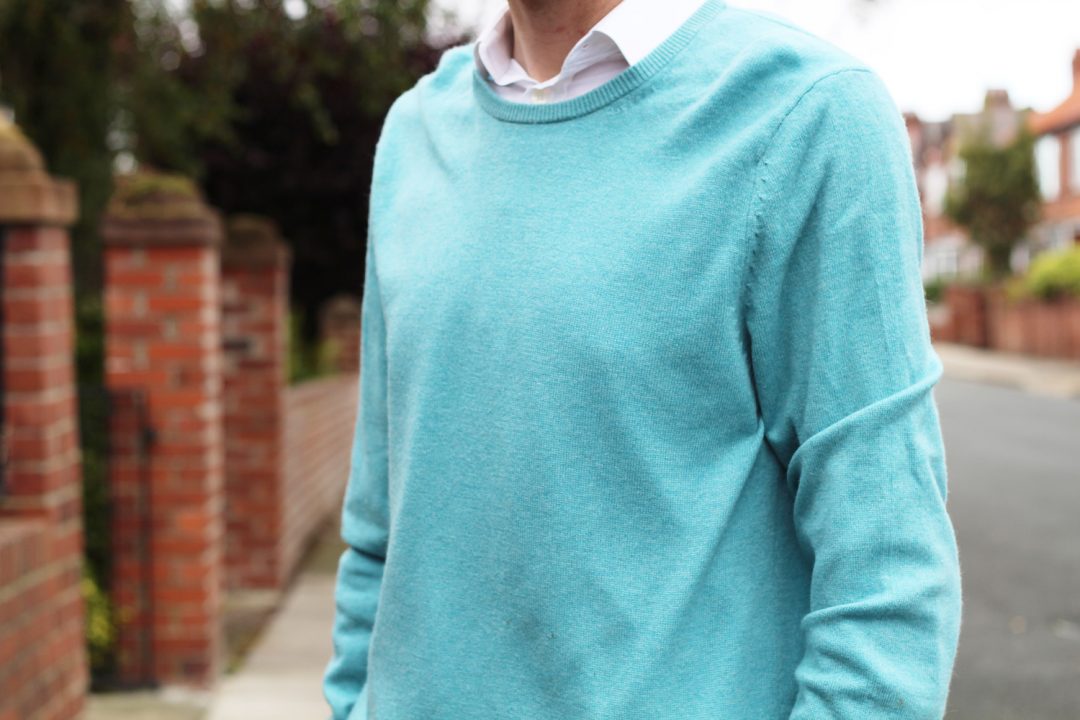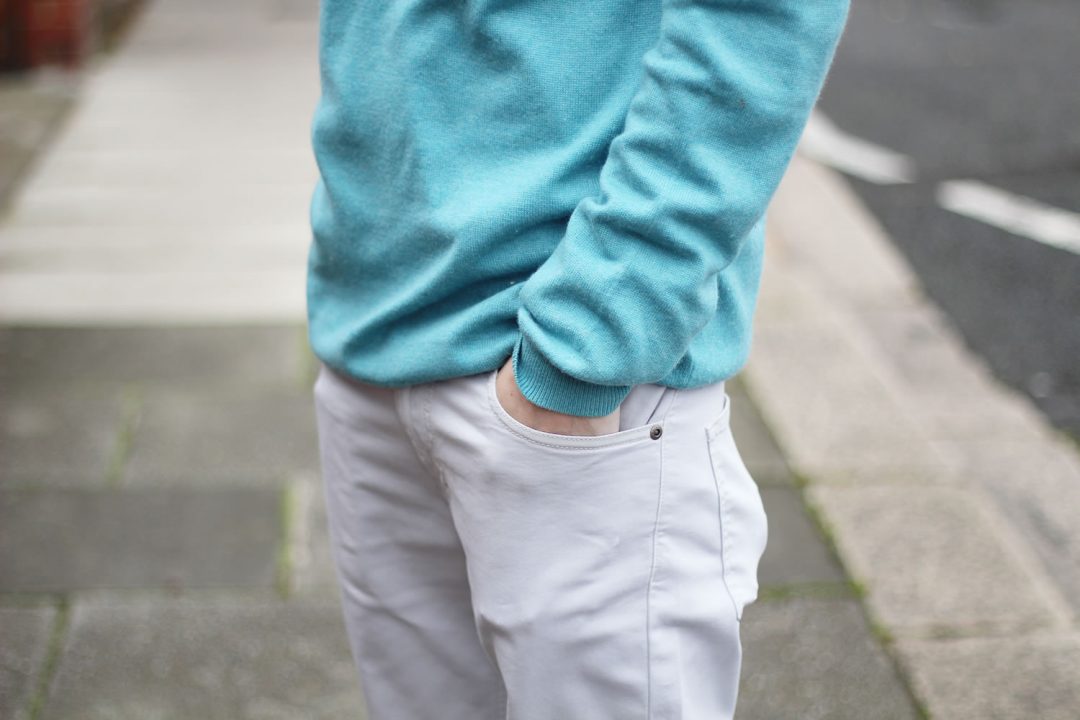 Thanks For Reading...Want More? 🙌
Hi, I'm Michael 👋 I'd love you to subscribe to my newsletter for exclusive content & updates on my blog straight to your inbox. (No spam, I promise!)