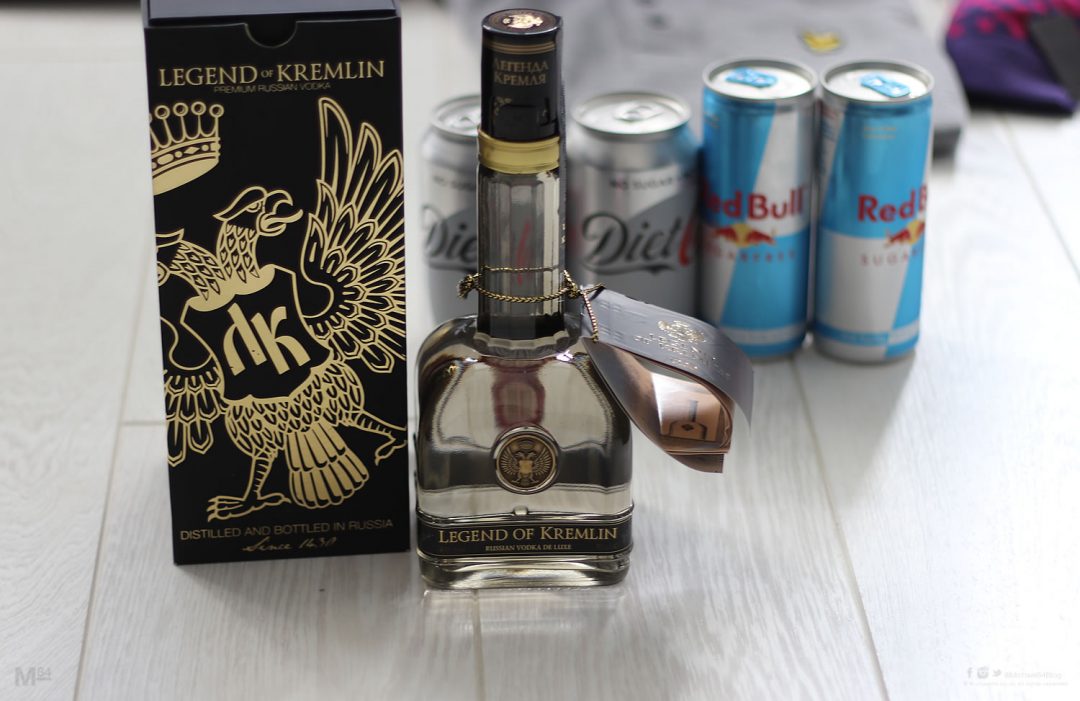 I do love plain vodka, and I got a bottle of Legend of Kremlin vodka for my birthday a few weeks ago, and I finally opened it and tried it out. I know that some people will say they're all the same, but they really aren't. You can tell the difference between an expensive, good vodka, and one of those horrible bottles of cheap vodka. I've got a lot of bottles of premium vodka, my last bottle I got was Reyka vodka which is from Iceland, and it won't shock you to realise that Legend of Kremlin vodka is Russian.
First off I have to talk about the bottle which I really like. I think that the bottle and packaging is what draws you into any alcohol, and I've got some bottles which are really distinctive such as the Crystal Head vodka bottle, this one is no different. It comes with a large base at the bottle and long neck, it's really stylish and I love the design of the bottle. It also comes with a pour type of bottle opening, so you can measure out a drink so much easier, and get to pour like a barman.
The vodka is very smooth as you'd expect from a premium vodka, and goes down really well. It's 40% rather than the 37.5% you can get from other vodkas such as Smirnoff, and it tastes crisp while not being sharp. If you are looking for a new premium vodka to try or to add to your collection, you should give Legend of Kremlin a try.
Thanks For Reading...Want More? 🙌
Hi, I'm Michael 👋 I'd love you to subscribe to my newsletter for exclusive content & updates on my blog straight to your inbox. (No spam, I promise!)