If you are a regular reader of my blog you will know that I like vodka, and I like to try different ones. I have blogged about so many, bought so many, tried so many! To name a few I have had Roberto Cavalli, Michel Adam F:Fashion Vodka, KA Vodka, Grey Goose, Belvedere, Ciroc, U'Luvka, and Wybrowa, as well as many others.
I got this new vodka I had not heard of for Christmas just gone, I have not tried it yet, it is called Crystal Head. The vodka's I have had come from a variety of places, and they say that different places produce different types and tastes of vodka. Crystal Head is from Canada, and I have not had any vodka from there before. I have had SKYY which is from USA, but don't remember it much as I had it in a Club.
The most interesting thing about this of course is the bottle. I love the different bottles, it's the same with fragrances, you are almost paying for the cool bottle that it comes in rather than what is inside. This is a skull, so obviously stands out a lot! The company was founded by Dan Aykroyd (the actor) and John Alexander which I did not know!
I have noticed a few places selling it online now. It is a premium vodka, and will set you back around £50 – £60 per bottle, which are the standard 70cl.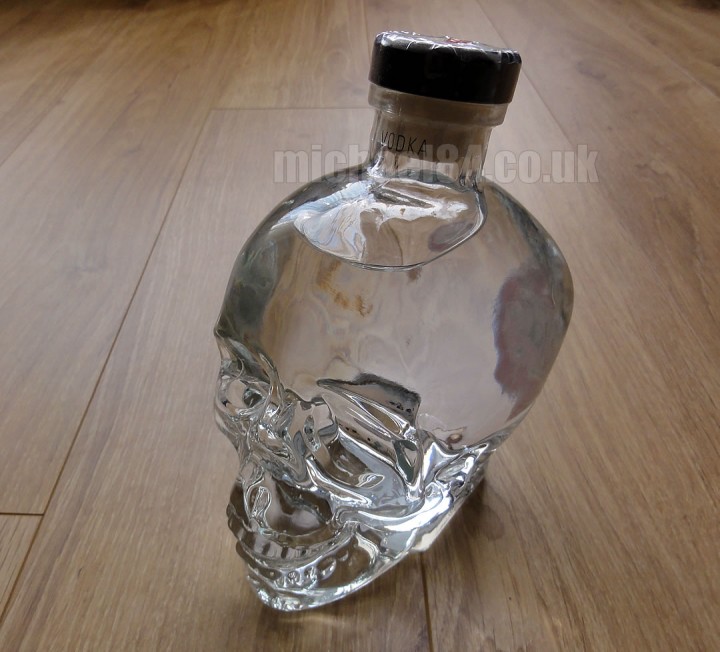 Cool bottle! 🙂
This is printed on the back of the box.
Thanks For Reading...Want More? 🙌
Hi, I'm Michael 👋 I'd love you to subscribe to my newsletter for exclusive content & updates on my blog straight to your inbox. (No spam, I promise!)