A new Grand Tour Special is available on Amazon Prime now! It's The Grand Tour Presents: Lochdown. The joke in the title is obvious, but if you didn't get it, it's filmed in the lockdown, and comes from Scotland.
I finally got a chance to sit down and watch it, and here's everything you need to know. (There could be some spoilers if you haven't seen it).
Since before the pandemic happened The Grand Tour's release schedule has been, well sparse. Season 4 started in 2019 with Seamen, with no sign of a follow up. The messages that went out was that it will be ready when it's ready, and that was that. The filming was all done, they just needed to put it all together into a show.
But then the lockdown happened. All in all it was almost exactly a year later before we got episode 2, A Massive Hunt.
I enjoyed both of these specials, and thought they were really good. I wasn't really expecting another one to be on Amazon this year, but now we have it. Lochdown. Here's what I thought.
So the show is all about American cars from the 70s, and why they weren't popular in Britain. Clarkson, Hammond and May pick 3 American cars, and drive them from Berwick near the Scottish border, into Scotland and end up in the Outer Hebrides.
The main 3 cars featured for this were a Lincoln Continental, Buick Riviera and Cadillac Coupe de Ville all from the decade of the 70s. There were some other American cars featured too, such as a Ford Shelby Mustang GT500, Chevrolet Camaro Z/28, and Dodge Charger which the lads also drove to one of their challenges.
As you'd expect from the show, getting from A to B was never going to be straight forward, and there was some entertaining moments along the way. One of the challenges would be somewhere to stay, so they all had their favourite mode of transport, the caravan.
But we didn't actually get to see them in the caravans. Before that could happen, Hammond's was crashed, and then so was Jeremy's. James May's was the last caravan standing, but then they decided to stay in a Scottish castle (as it's lockdown, and hotels are closed).
The funniest part of the film did happen with the caravans: Hammond and Clarkson filled up May's caravan with water from a fire engine when he took a toilet break, for him to open the door and be flooded with water.
There was also a race around a grassy track. American cars vs those from the Soviet Union, to see which cars were worse. The winner (loser) would be the first one to break down, which was a Soviet car.
Once they reach the edge of the island, they have to build a bridge out of pieces of connecting plastic. This will take them to a "community of American car loving people" which they do.
The ending is kind of strange. They were supposed to be going to this Americanised place, with a sports bar. When they arrive it's kind of a sports bar, but things are different – Everything is Chinese. Tsingtao beer instead of Budweizer, Chinese sports on the TVs, a lucky cat, Chinese foods on the menu.
I guess this is a play on China is taking over America as a superpower, or that everything is made in China. I get the joke, but it just seemed like a weird statement to make.
RELATED: You can check out all the best new box sets on Amazon Prime over on the blog and find some binge worthy series and shows to watch.
Thoughts
Overall I think it was an entertaining watch, but not their best work. For me, it was probably the least liked of all the episodes. I am not a big fan of American cars to start with, but we all know the Grand Tour is much more than just the cars.
I didn't really like the location. It's a perfectly good excuse to blame the pandemic, which probably didn't help the situation for the filming and what they were able to do. I know people will say Scotland has nice scenery etc. But it just didn't do it for me.
There wasn't too many exciting moments, or a lot of funny moments, or a lot of entertaining moments. It was a decent watch, I could and probably will give it a second viewing.
It just felt like it was missing something. Boats in the Mekong had a genuine fear or something going wrong and peril, Madagascar was a crazy journey in crazy cars in a place rarely seen. While Lochdown was watchable and entertaining, I don't think it had, 'it'.
So it was good, just not as good as the previous specials.
Check out Clarkson's Farm Review too.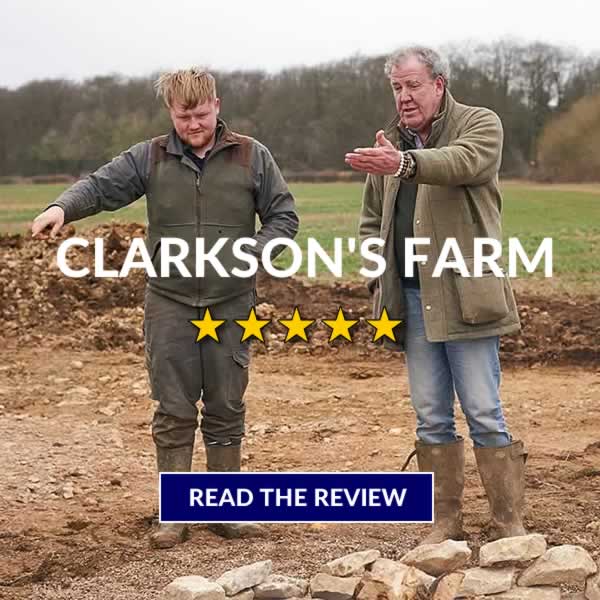 Check out the other Grand Tour specials and shows:
Thanks For Reading...Want More? 🙌
Hi, I'm Michael 👋 I'd love you to subscribe to my newsletter for exclusive content & updates on my blog straight to your inbox. (No spam, I promise!)