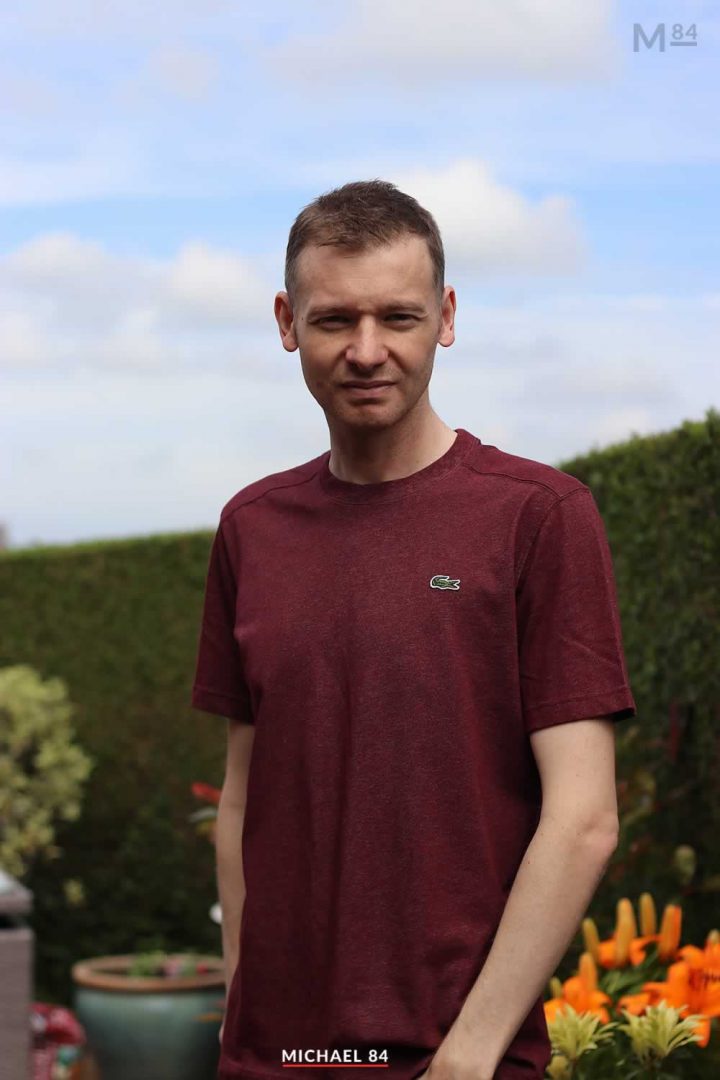 Happy Friday!
The best thing about the summer is the amount of T Shirts which I can wear. Today's is this, another new one from Lacoste. It's a burgundy T Shirt, and it's my outfit of the day.
I do actually have another T Shirt in this colour, but it's got a big of a logo on the front of it. This one on the other hand does not, and is very simple when it comes to the branding. As with many things which are Lacoste, they keep it clean and tidy.
The only branding is their trademark croc on the front breast of the shirt. It's embroidered, and is small enough to keep this tee looking good.
As already mentioned, the colour is a burgundy red, but it's not just a solid colour. It's a heathered colour, which gives it a bit more dimension and life in the shirt.
It's always a good thing to have options in the wardrobe, and when it comes to T-shirts the one thing you can have to differentiate each piece is the colour. I love my staples, but when it comes to wearing something different, this fits the bill.
Speaking of the fit, it's so easy to wear. It's a regular fit and is a laid back style and quite loose fitting. In terms of a fit, I have often gone for a slim fit, which I find to give a simple T Shirt a smarter edge.
But sometimes I want my tees a bit looser, especially in the summer. When it gets hot you don't really want them clinging on to your body. So this fit suits me well in the summer, which is more relaxed.
In terms of what to wear with the T Shirt, I have been wearing chinos a lot lately. A dark pair which will be either navy or black work well with this colour.
And that's it. A Simple outfit for what I wore today, a Burgundy T Shirt from Lacoste.
Thanks For Reading...Want More? 🙌
Hi, I'm Michael 👋 I'd love you to subscribe to my newsletter for exclusive content & updates on my blog straight to your inbox. (No spam, I promise!)