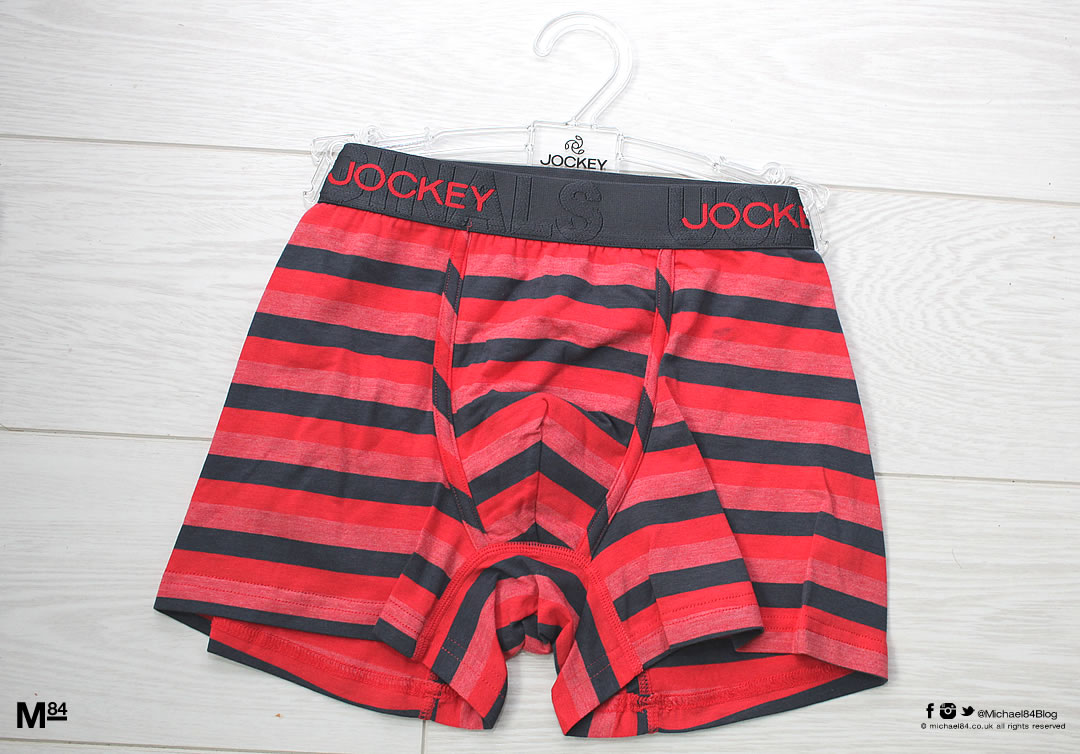 Jockey is launching it's NOS collection, and have teamed up with legendary photographer James Dimmock to produce some iconic shots for their brand new collection. They have sent over some pieces which includes a pair of boxer shorts, swim shorts and loungewear.
The underwear is in a trunk style which I like, and are made from a combination of cotton, modal and elastine which makes them really soft with a bit of stretch. They're a really nice colour, primarily red with grey and washed-out red horizontal stripes, and come with heat seal branding inside rather than a tag which ensures comfort and no annoying tag.
The waistband is a contrasting grey, with the Jockey branding in red.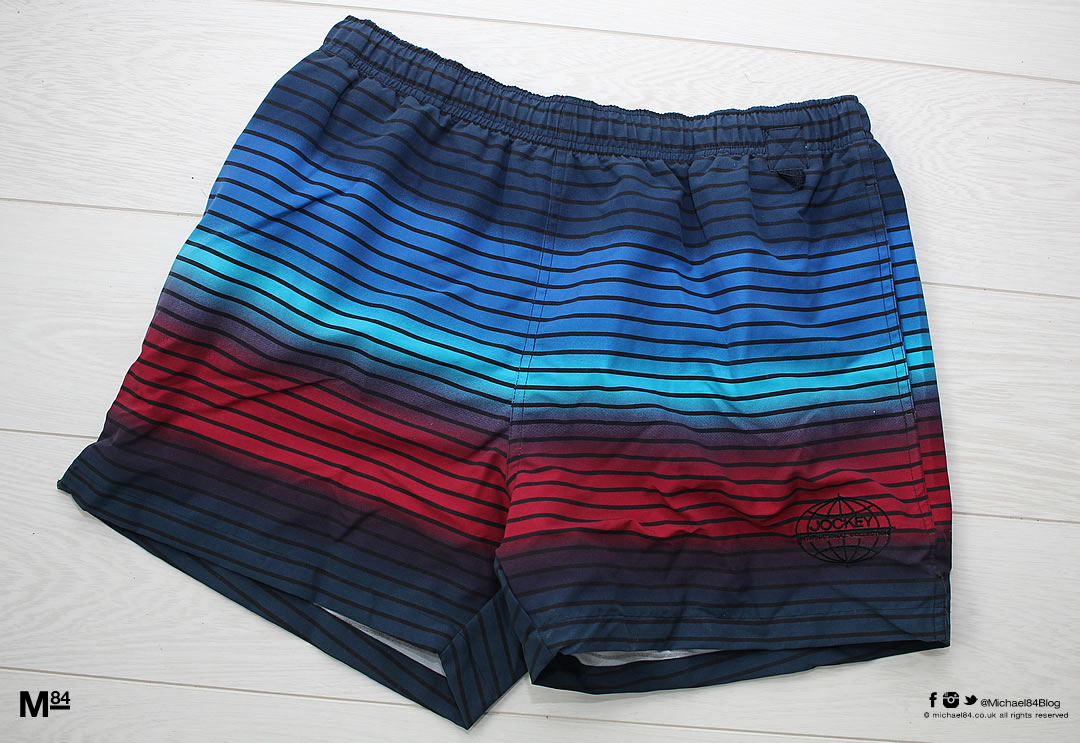 The swim shorts are a perfect colour for summer, in a blue with a faded gradient style through to light blue and red and back to blue, with striped detailing. They come with three pockets, two on each side and a back pocket with secure Velcro fastening, and a loophole to the front which will come in handy for fastening things to it so you don't loose them in the sea.
They have an embroidered Jockey logo to the front, and are made from polyester which is soft and treated so water will run right off the shorts. Inside there's the usual netting which you'd expect to find in swim shorts, and drawstrings ensuring the perfect fit.
The loungewear is in form of pyjama and is comprised of a short sleeved top with shorts. Both are made from modal and cotton which keeps them feeling really soft and comfortable, as well as giving them durability. The top is red with black horizontal stripes, and is complemented with black shorts.
All three are available now at Jockey.