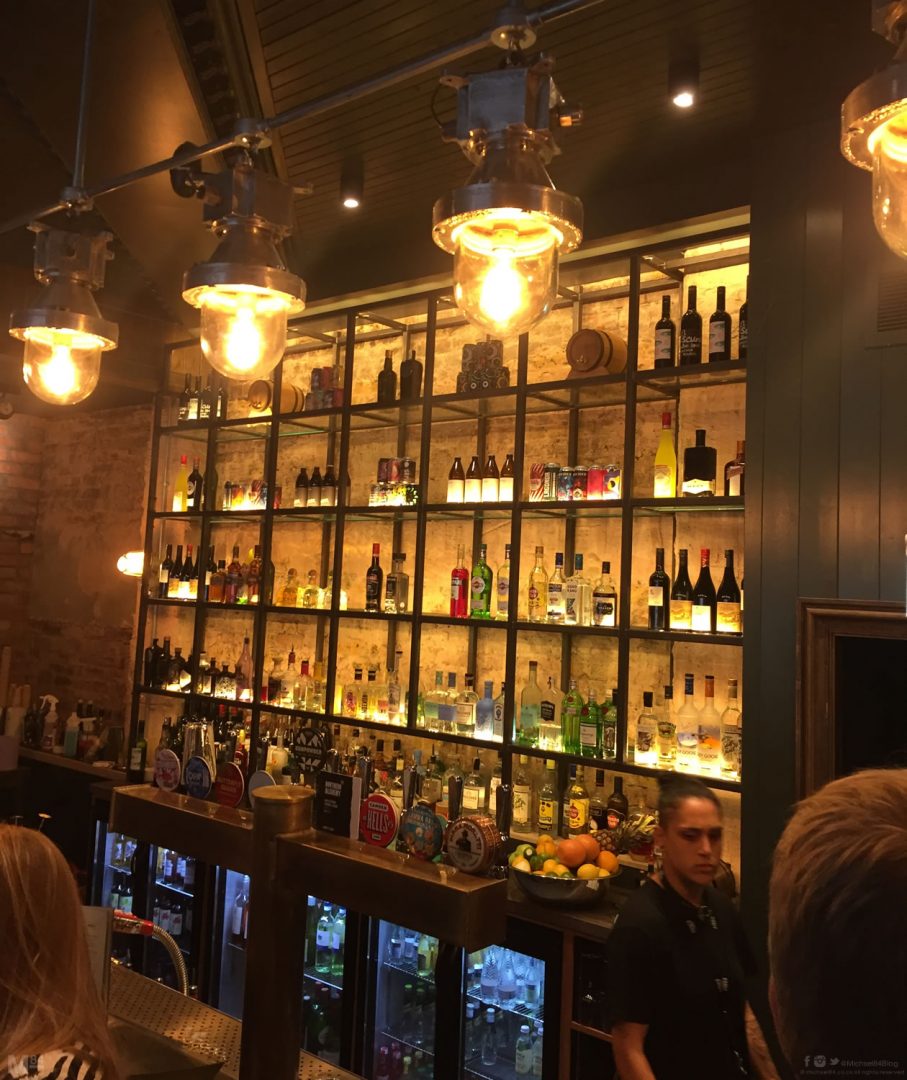 A couple of Saturdays ago we were out and decided to check out a new pub, The Gunner Tavern, so we went in.
If you're unfamiliar, it's one of the new bars in Newcastle, and it takes up residence in the old Gotham Town, opposite the Central Station.
Here's everything you need to know, and my thoughts on The Gunner Tavern.
A little bit of history about Gotham Town…Myself and my friends used to meet in there quite a bit back in the day. About 12 or 13 years ago Gotham would be our meeting bar. It was a good bar to start in, because it's basically at one end of the town, and the idea being you work your way along the road.
Back then this would usually mean going along the street to a few bars, and heading to The Diamond Strip and to those bars, and then somewhere else from there. It was a pretty good starting point, because going from there, there's a lot of ways you can go.
Then Gotham kind of changed, the crowd changed to a more of a rock/goth kind of vibe, and the bar kind of went down hill from there. The floors were infamously sticky and not great, and the smell…The less said about that the better. By this time we had stopped going, but when we were in the area popped in the odd time for our sins, discovering the not so great change.
Now it's the Gunner Tavern, so what's new?
Everything.
First of all, it's gone from being an all out pub, to putting a more focus on food. This is not new or unusual, and there's plenty of bars which are like this in the town in Newcastle these days. It seems this is the way things are going.
From Pleased To Meet You to Harry's, The Town Wall and The Hop & Cleaver down the quayside, this is a bar in that kind of style.
As with those other places, the big focus on food is for the day time folk, but if you're looking to go out for a drink on a Saturday night, these places are more than suitable to go with your friends.
It's kind of a grown up type of pub, with a bit of class. It's not a pub you'd imagine a rowdy hen party or group of 18 year olds would go to, and that's quite a good thing, if you're not part of that crowd.
As with a lot of these foody kind of bars, there's also a good focus put on the drinks, in particular the beers. They do a lot of craft beers and those types of drinks, so if you're into something different from the usual lagers, you may like it here.
But there's also the more familiar brands of lager too, so if you're not into the weird and the wonderful, there's a few familiar brands you can drink.
If you don't like beer, there's also cocktails and plenty of gins and wine, so something for everyone.
The decor is very nice and tastefully done, wood floors and tables, green tiles, it looks like a nice place to be.
The prices on drinks is the same for this type of bar in Newcastle, which is not cheap, but not ridiculously expensive either.
Verdict
Through the day it's a food kind of venue (they even do Sunday Lunch), but I went on a night, as a bar. It's a nice place, it will make a good meeting bar or somewhere you want to go for a drink and a chat with your mates. It can get busy, and is a similar style to The Town Wall, Hop & Cleaver or PTMY, as already mentioned.
There isn't really a word for these kind of bars, so I'm going to call these a Modern Grown Up Pub. Beers & craft ales, lots of gin, a traditional pub vibe but with a modern decor, and a 23+ years old crowd. Modern Grown Up Pub™.
Gunner Tavern
Gunner House, Neville St,
Newcastle upon Tyne
NE1 5DF
Thanks For Reading...Want More? 🙌
Hi, I'm Michael 👋 I'd love you to subscribe to my newsletter for exclusive content & updates on my blog straight to your inbox. (No spam, I promise!)