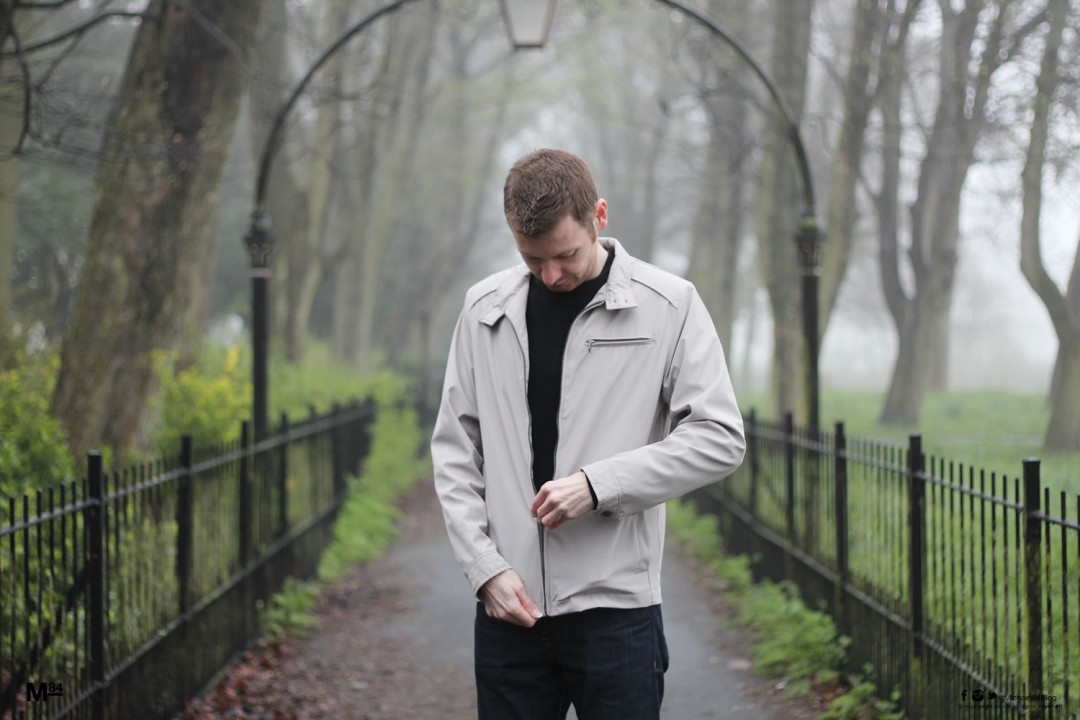 Spring is now in full swing, which means warmer weather, but it's also the time of April showers, and a jacket or coat is still needed when you want to go out. BHS have a great range of jackets for this season, and I've been working with them to let you know about their range of jackets for the Spring, and I have styled one up for the blog.
The jacket I have chosen is this Harrington jacket. It's a bomber length which is always my preference when it comes to virtually all jackets.
The shorter length gives you more movement, and I've always preferred this length because I think the style can be used with more outfits and clothing, giving you a wider choice when putting an outfit together.
I really love this colour. It's a sort of stone/natural/grey colour, and if you're a regular reader of my blog, you'll know I love this colour, and it's definitely on trend for this season.
A great thing about Harrington jackets are that they are very, very lightweight. That means you can layer up with a tee, shirt and jumper, and stay warm as well as stylish teaming the jacket up with your favourite pieces.
It also means that you can carry the jacket over to Summer, and it will still work in the cooler months, especially this colour, which will undoubtedly work well with Summer pieces.
The jacket is made for the Spring showers and light rain. As you can see from my pictures, the weather was not the best, a bit drizzly which is pretty much typical of the British Spring, but the jacket holds up well.
It's made from 100% polyester so does well in the rain, and this makes it easy to keep clean, with it being machine washable.
As for the details, it's a zip-up and has two standard pockets on the side as you'd expect, with a zip pocket to the front which you could use for something discreet.
One of my favourite things about this style is the button up round collar, similar to loads of biker jackets, it's a style of collar I really love in a jacket. There's plenty of spring clothes which I can team with this, including layering some options.
As you can see here, I have styled this jacket with a black jumper and dark pair of Selvedge jeans. It's incredibly simple style and easy to pull off, with the light jacket making the blacks look really deep and emphasised. This is quite a light jacket, but the darker colours keeps the tone down so it's not too loud for the rainy Spring weather.
This jacket is also available in charcoal, if you prefer a darker colour for the Spring.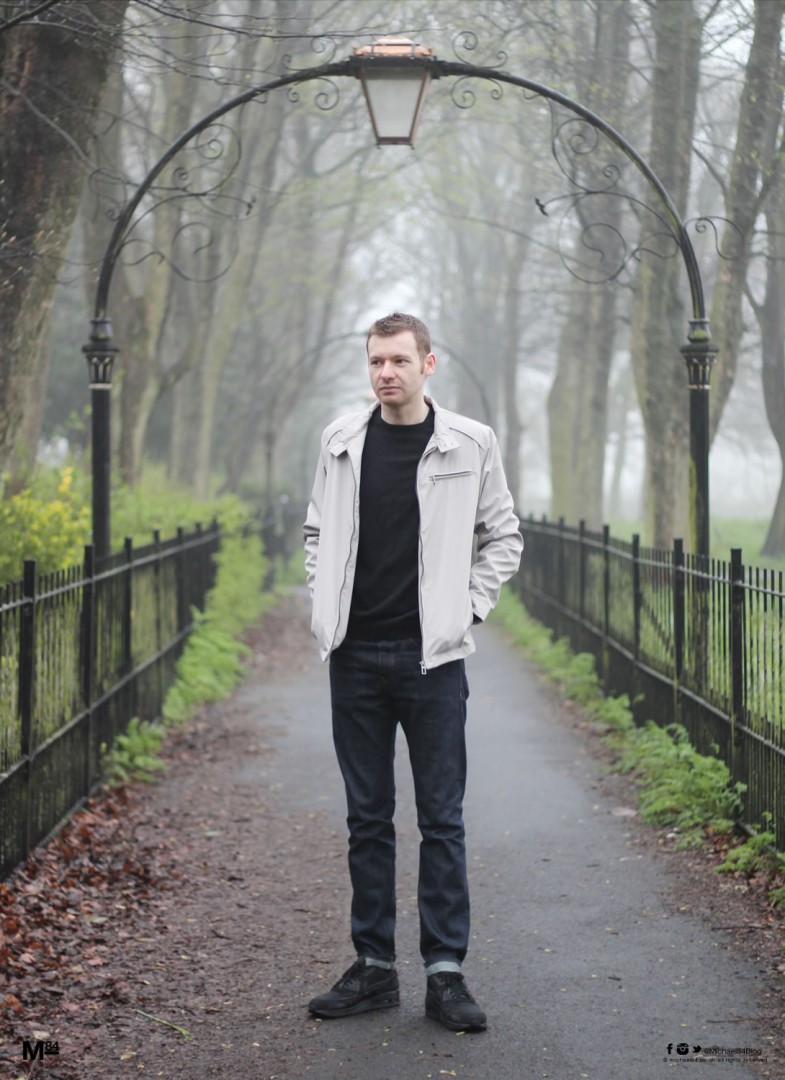 If Harrington jackets aren't to your liking, they have a few other different styles which may take your fancy. I've picked out a couple of my favourites.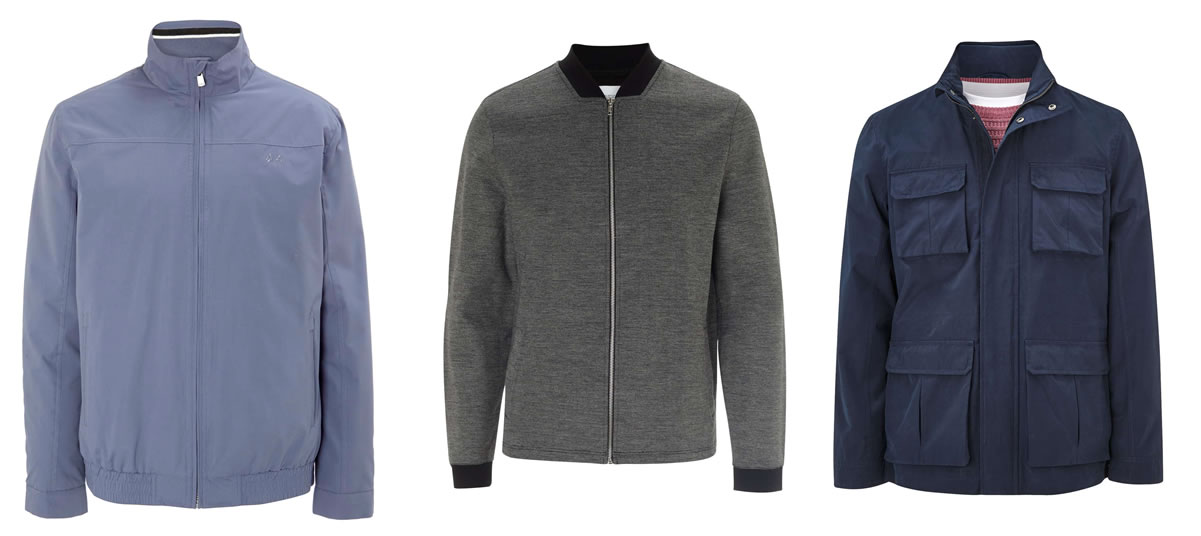 Bomber Jackets
As mentioned above, I love a bomber length jacket, and BHS have a lot of these in differing styles. The first bomber jacket is a really nice light blue colour, perfect for this season, and is once again 100% polyester making it the perfect choice to wear if you don't want to get caught out by the rain.
It comes in a funnel style with a full zip-up front, and is very minimal in terms of it's styling. Second is a light jacket in a cotton/polyester mix which is a dark grey textured colour. It has contrasting collar and cuffs, with the zip exposed for style. Last up is this all-purpose blue jacket.
It comes with four front pockets which is perfect if you're the type of person who goes out with a lot of things, and is thicker and heavier which will deal with heavier rain well. These jackets come in at £35, £28 and £55 respectively.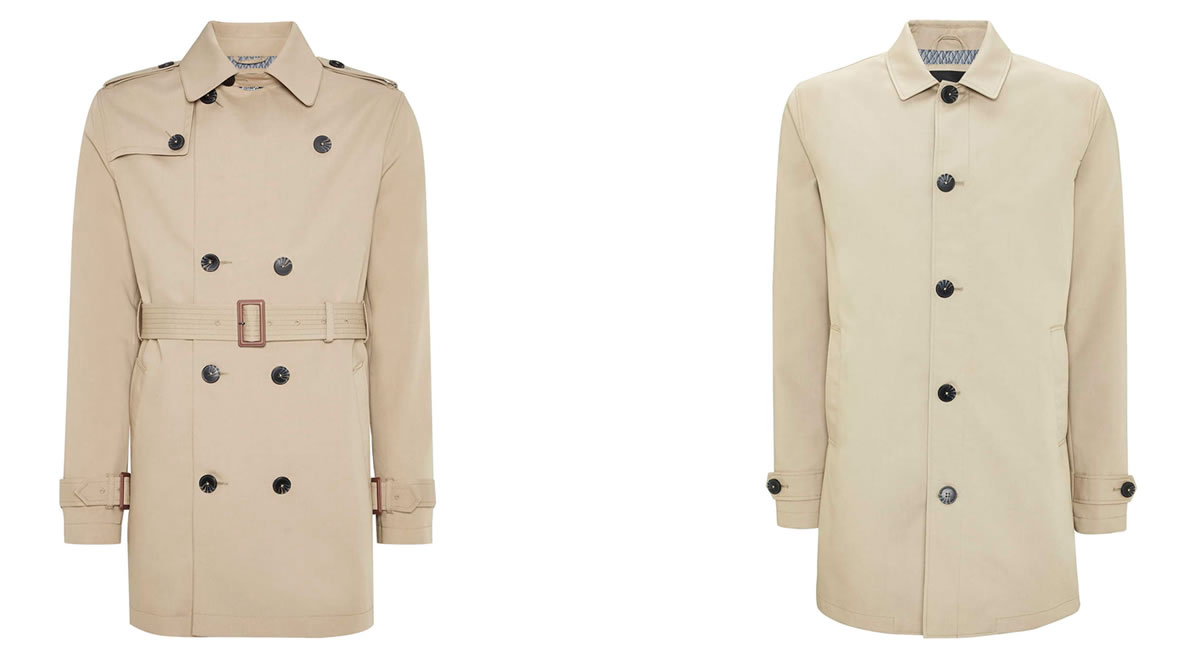 Overcoat / Trench Coat
The trench coat is quite a statement piece, and it's something which I've considered, but I've yet to get into. They're built for light rain or a shower, so make a great coat to wear when you know it's going to be a bit gloomy.
The trench comes with all the key features you'd expect to find, including belt.
The overcoat comes in a single breast style with chunky buttons to the front. These come in at £70 and £65 respectively.
If you're on the hunt for a new jacket for the Spring ahead, check out BHS offerings, which come in at a good price point, and will keep you on trend this year. Check out their full range here.
Post in collaboration with BHS
Thanks For Reading...Want More? 🙌
Hi, I'm Michael 👋 I'd love you to subscribe to my newsletter for exclusive content & updates on my blog straight to your inbox. (No spam, I promise!)