This is a very rare shirt at the moment, it is the Spain away/alternative goalkeeper shirt for 2012. You may have seen my post with the Spain Casillas 2012 Goalkeeper shirt which I love, but I like this one just as much.
Before I bought it I had not seen it "in the flesh" before, it has not been worn in any Spain game yet, so maybe I have worn it before Casillas has! I could not get it printed, I wish that I could, but I imagine it is because it is so new, I have not even seen the colour which the printing would be, I would imagine white as I think that would look best, but it may be golden yellow or something.
Here it is…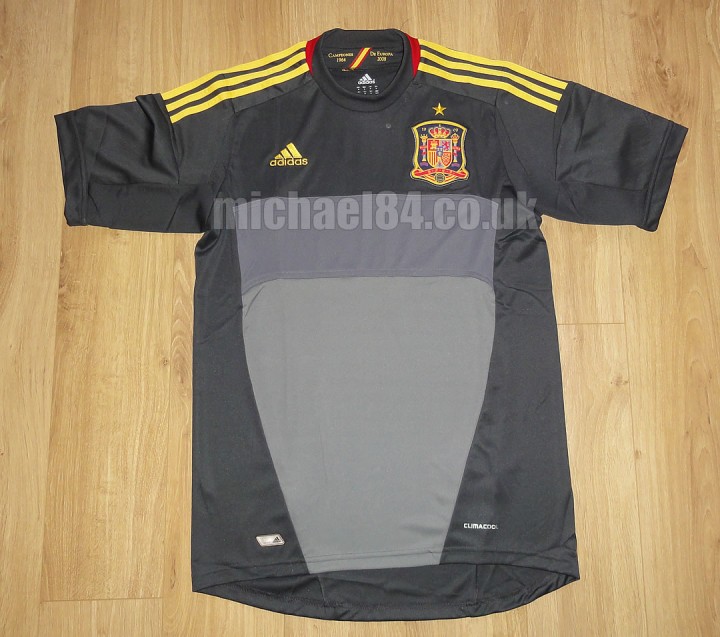 Want more pics? Here they are!…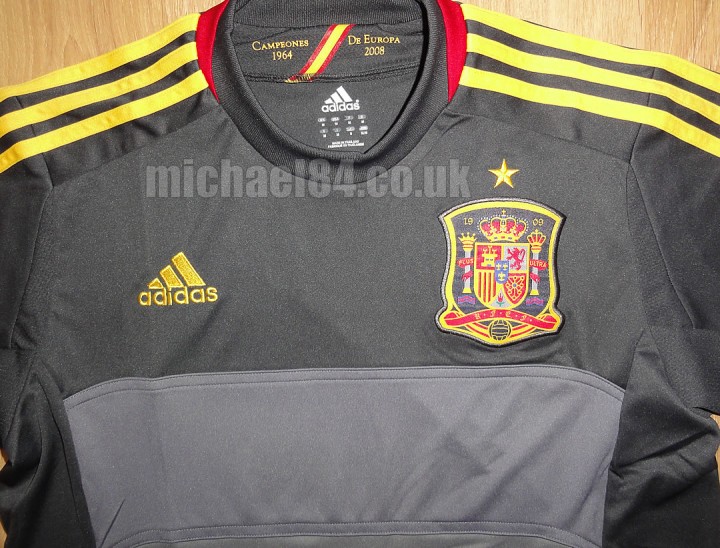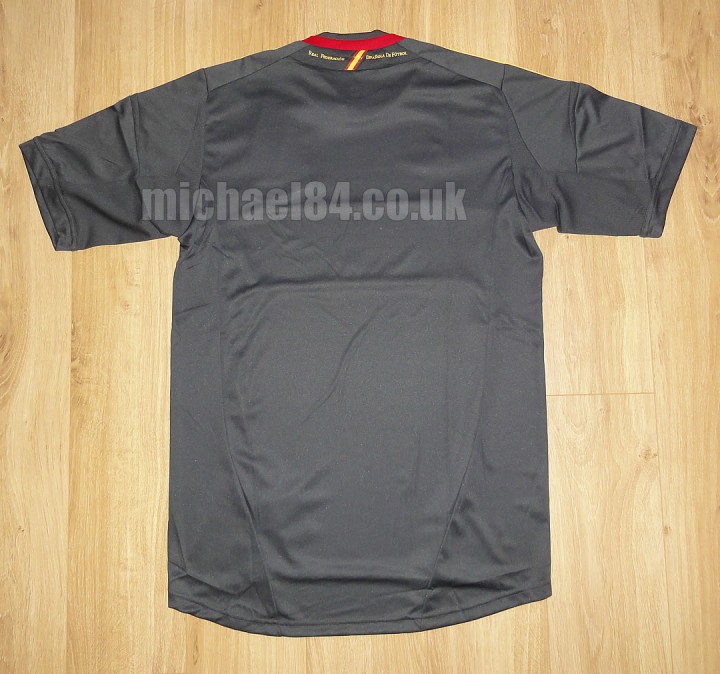 So what do you think? I really like this shirt. We may have to wait a while before we see Iker Casillas or others wearing it, but I can't wait to see it 😀 It is quite strange and cool to buy a shirt that has not been seen to have been worn before. All the press photos for the new kit was Casillas wearing the yellow shirt.
I will try and get the printing at a later date.
UPDATE!
I DID find the printing, I got it and printed on the shirt, so I am happy 🙂 You can find my shirt printed here – Spain away goalkeeper shirt 2012 with Casillas printing