Hello blog!
Wow I have not posted all day. I was out in Newcastle last night, and it was a pretty good night. We went to a few different places that we don't usually go to, to mix it up….Some of the places are not my scene but I like to go to different places because I get bored of the same old stuff. We went to Town Wall, Mimo, Jalou, Baby Lynch, Cosey Joes, Fleet Street, The Lodge and Ground Floor. Quite a few places! LOL!!

 Cosey Joes and Fleet Street are not really my thing, but they were alright I suppose 😛 Newcastle was packed because of St Paddy's Day, so many people out, plenty wearing hats and green and things like that. O'Neils actually had a massive queue outside, something you'd NEVER normally see!
We were into Mimo and it absolutely STUNK! What is it with some of these bars that smell? There are a few which do, I could barely drink my drink it was so bad. I don't understand why they don't do something about the smell, it has put me off from going.
They had a sign which was already defaced, I took a pic for my Instagram…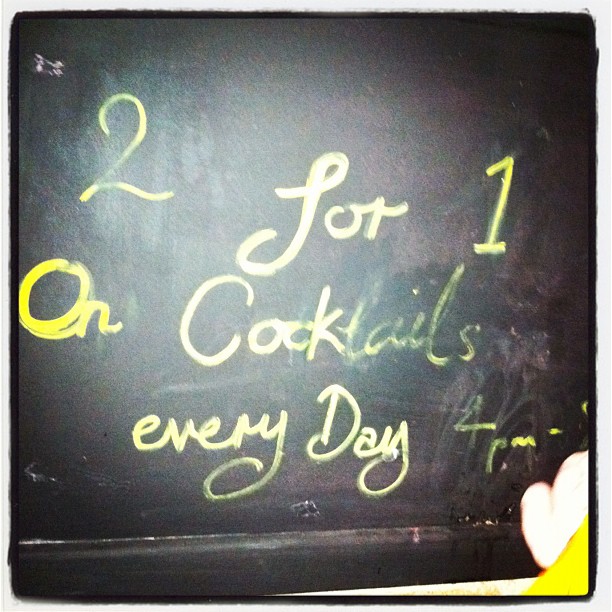 We went to Jalou which used to be Destination, now it has a more "up market" feel to it, well apart from the alcohol. I asked for a Corona he said they don't have that they have Desperado. I asked for a Budweiser he said we don't have that we have Budvar. I got bored of asking so I had a vanilla vodka and Coke, which cost £6.40! Quite expensive. It may of been a double, the guy said something and I didn't hear and just said "yeah" so maybe it was

The pints were £4 and normal vodka and Coke over £5. I don't really understand the places which try to be upmarket and have high prices, but sell rubbish/cheap vodka and bottles of beer. £6.40 is fine for a double of good brand vodka, like Absolut, but not generic cheap vodka.
Ended the night in Ground Floor, it was getting late in the night and it was only across the road from where we were, and I was so tired had to go home, via Subway and a turkey Sub of course 😉
Thanks For Reading...Want More? 🙌
Hi, I'm Michael 👋 I'd love you to subscribe to my newsletter for exclusive content & updates on my blog straight to your inbox. (No spam, I promise!)